"There could be more diversity, that's why I'm very happy about the action that started in Daina cinema; it will be a serious venue," Kristijonas Valančius says when asked if there is enough space for alternative music in Kaunas. The vocalist of the post-punk/industrial trio Akli welcomes me and Arvydas Čiukšys at his studio on the second floor of the old Žaliakalnis synagogue. 
This is where the newest album is slowly being born. Interesting concerts are occasionally held on the first floor of the synagogue. They and other events are curated by fellow musician Regis from Flash Voyage. This time though we want to discuss the experiences on the street rather than in concert halls or clubs. And in addition to that, talk about the step one makes from the street toward one's dream. However, Kristijonas' musical journey began in a rather official place – the music school in Kretinga.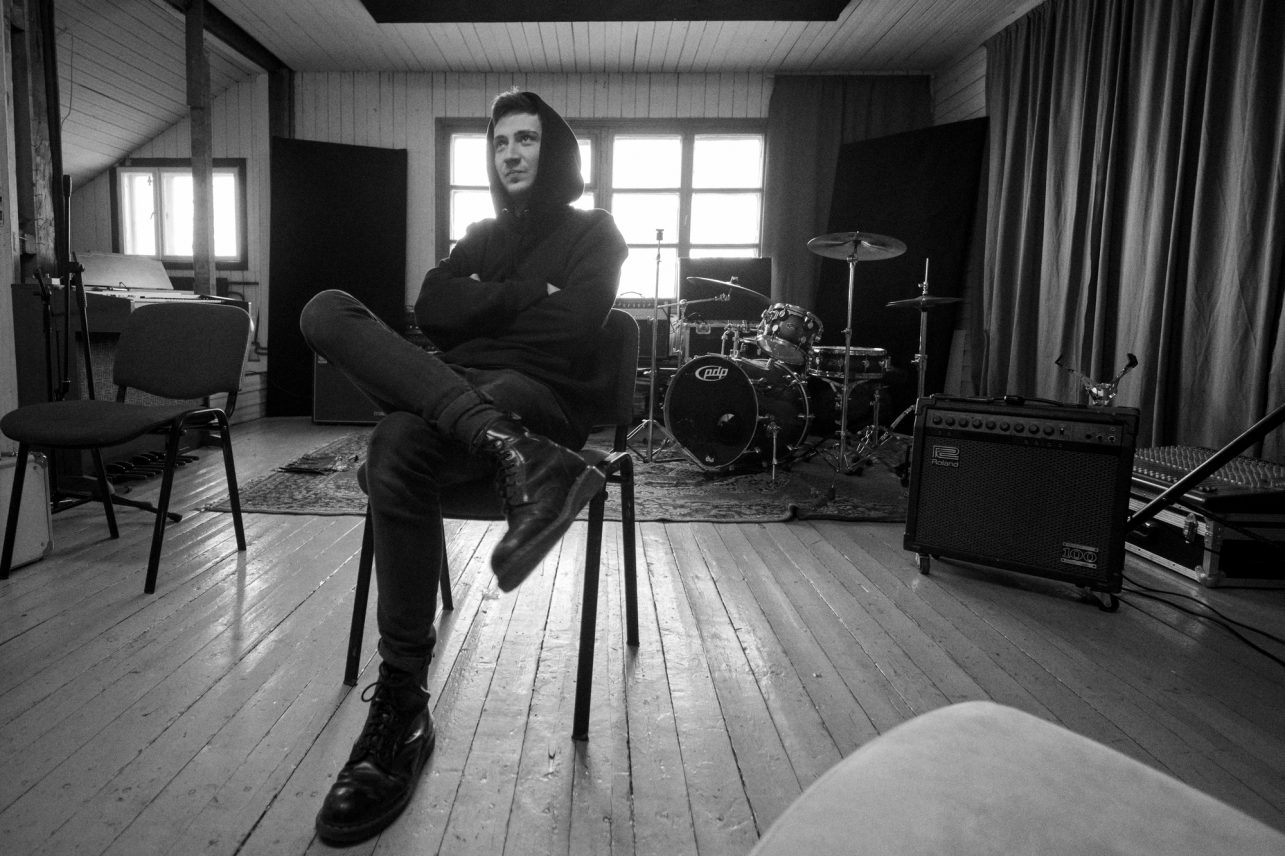 What instrument did you learn to play?
I played the saxophone and the tuba in the orchestra. But I was inspired to create my own music by my favorite bands – I wanted to play like them. When I started playing guitars, I gave up my other instruments.
So, you have never played the saxophone on the street?
No, no. Just the guitar. My parents pressured me to find a job. I got a job in a prestigious institution: Laukinių vakarų salūnas. I only managed a week there, got my salary of 27 euros, and decided that it was enough. However, I needed money, so, I thought why not play on Basanavičius Street? That's how I spent the summer. It was much better than in Salūnas.
I would like to hold a concert in front of St. Michael the Archangel's Church at night or in the evening, in the summer when it is warm. I would like the church to be lit red and the whole of Laisvės Avenue would belong to the audience. It would be amazing.
Did you always play in the same spot?
I migrated because the people around me would tire of the same repertoire. We liked Nirvana covers and Lithuanian songs. I tried to learn more of them, for example, Kernagis' songs. In principle, we played whatever we could. Yet every couple of hours we started to repeat ourselves, so the street vendors would offer money for us to go away. And then we would move to another spot.
Basanavičius Street sounds like a competitive place. Did you have to fight for a better location with other musicians?
No, there were no special incidents in terms of this. I remember a cute story when a group of people with instruments approached me and said, "We are going to play next to the bridge, but we don't have a guitar pick, can you lend us one?" I said, "Yes, sure." I gave them the pick and later in the evening found them, said high, and took it back. All in all, that summer was a baptism by fire! Palanga attracts all kinds of people, and I faced different characters. For example, some wanted to play my instruments by themselves. That period helped me get used to playing for other people, which is very important.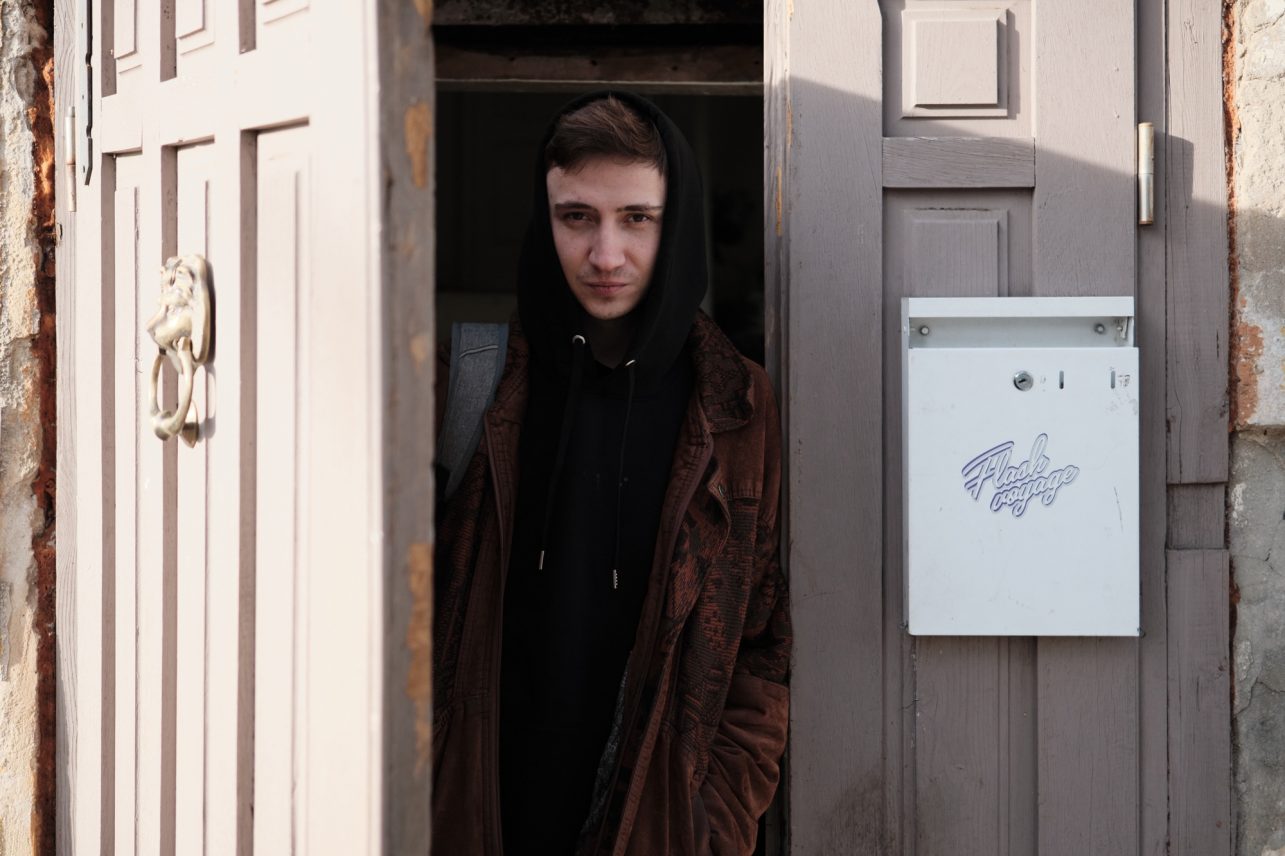 Have you tried the streets of Kaunas?
Yes. Before Akli, I used to go to the underground passage under Birštonas Street. Regis from Flash Voyage played there too. There may have been fewer people in Kaunas requesting songs than there were in Palanga. They would walk by, listen and if they liked it, give some money. 
I have also played at Street Music Day in Vilnius with my friend Matas from Kretinga. Now he plays bass guitar in a band Jauti. It was fun, and the one that takes place in Kaunas is equally good. Although people don't necessarily choose to listen to you, you get a chance to play for them.
Do you have any favorite street musicians? Or perhaps you don't like street music.
There are those that I constantly see, hear, and get used to, but then they disappear, and new ones take their place. Maybe it's nostalgia, but it seems to me that before the quarantine this scene was much livelier, maybe just now it is starting to recover. Well, the Old Town was much livelier back then as well.
And do I like it? Art is beautiful. Spontaneity is beautiful. I like seeing and hearing something interesting in the city. It brightens the day and enriches the culture.
Every week, you and the other members of Akli can be found at Hogas bar, where bands are competing. Do I understand correctly that you were among its initiators? It seems that such competitions are like the first step from the street toward the big stage.
Benas Kalinauskas [member of Akli] would tell you more about this since it's his project but yes, I'm almost always there too. Many young musicians gather in Hogas, most of them from Kaunas. It seems important to me. We as a band came from this culture. We started playing together in the jam sessions of Largo which operated next to the former Radio factory. After Largo closed, we experienced a sort of vacuum for several years, nothing like that was happening, so we started organizing similar jam sessions in Hogas. It is from them – musicians gathering around that place – that the band contest developed. As you said, it is very important for young creators to have a place where they can express themselves, discover an audience, and get baptized.
And how do musicians get together and become a band? Is it something like love at first sight?
At first, you are impressed by the other person's skills and feel like jamming with this person. But not necessarily everything else will match. At the jam sessions in Largo many different small groups formed – at least in our friend circle – and they all started swapping members. Quite some time has passed. We played as Detuned Lights for about 2 years, then Benas, whose soul and funk project had ended, joined the band. Finally, there was the tree of us, and we became Akli.
What will be the outcome of the contest that is taking place in Hogas? What is the main prize?
Moi [laughs]. Whoever wins the contest will win the possibility to record in my studio where we are sitting right now. And the most beautiful outcome would be the emergence of more good bands in Kaunas.
At the beginning of the interview, we discussed the lack of closed spaces, but what about the open ones, are things better in that department?
The Kaunas 2022 summer stage in Rotušė Square last year was a very nice thing. Our manager Eglė curated it! I don't even know what to expect this summer – we'll see. I heard that something new is brewing in the former Ryšių kiemelis.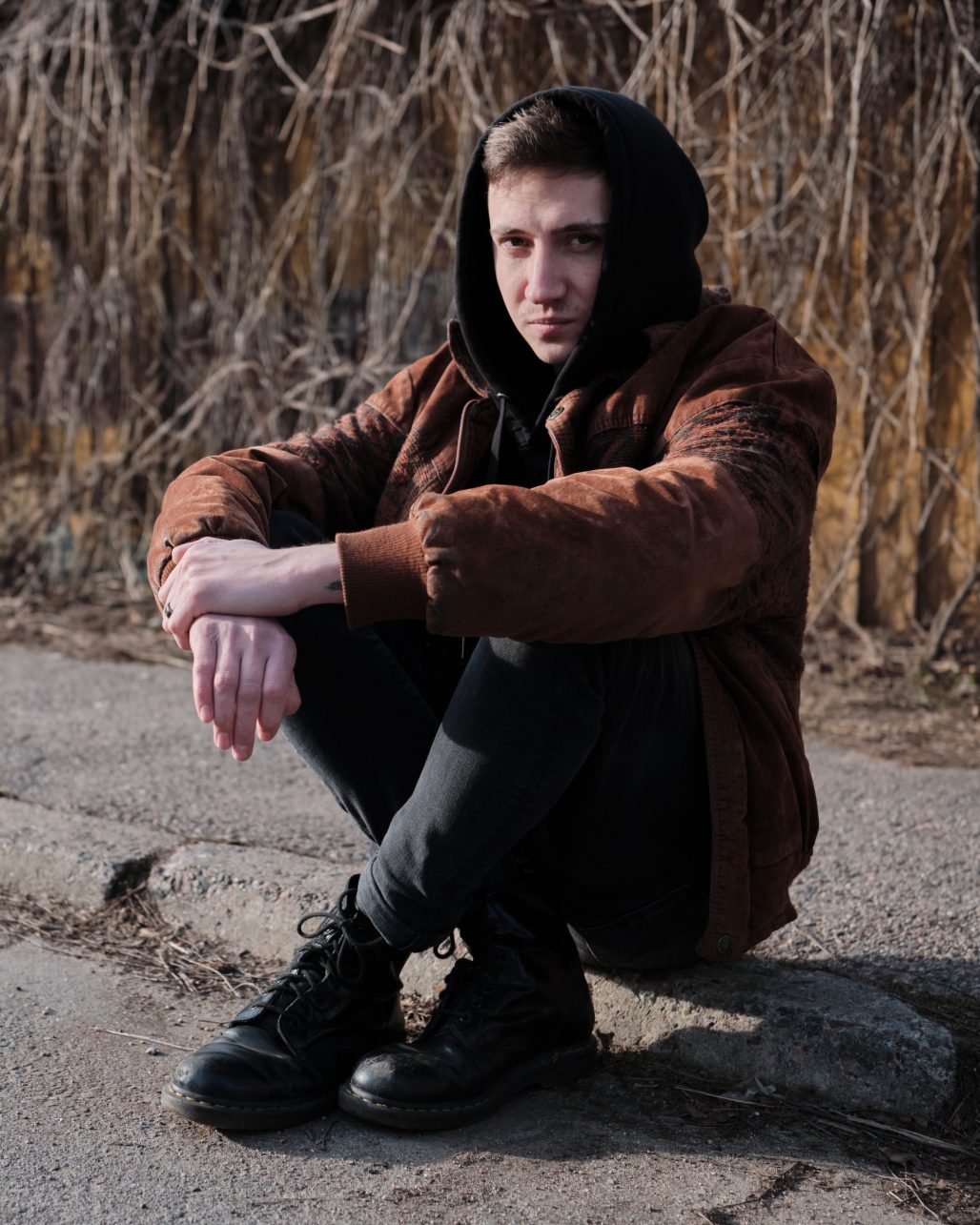 If there were no technical and financial restrictions, where in Kaunas would you like to perform?
I have this dream. I would like to hold a concert in front of St. Michael the Archangel's Church at night or in the evening, in the summer when it is warm. I would like the church to be lit red and the whole of Laisvės Avenue would belong to the audience. It would be amazing.
How much influence does the environment have on the sound of Akli? One is to play in the dark Kablys and quite the other to perform in the sun at the Rotušės Square. Do you discuss the atmosphere before going on the stage?
We try to perform as well as possible in any environment. We're constantly changing the setlist, not so much based on the venue we're playing in, but what we want to say that day and how badly we want to do it.