Simona Savickaitė, who recently became the head of the Kaunas Artists' House, is well known to those who have noted the new traditions of the city among the discoveries of Kaunas 2022. We are talking about the Courtyard Festival that turns Laisvės Avenue into a long dinner table at the end of May before Kaunas' birthday, the Culture to the Yards project that brightened up the boredom of quarantine and Fluxus Festival. Simona organized them with colleagues and the communities of Kaunas, and she brought them as a dowry to her new workplace along with the Let's Celebrate the River initiative that brings the townspeople closer to the water. Thus, the Kaunas Artists' House program is being expanded. Much attention is paid to modern forms of literature, other expressions of various arts, synthesis, research, and education.
Simona met me together with her young and very curious dog Spurga early in the morning in the villa designed by Vytautas Landsbergis-Žemkalnis. It seems that both the institution itself and the traditions continued and created here are really open to everyone. In the KMN reading room, where there are enough desks and chairs for sitting down to work, books, magazines, and records for inspiration, the new leader of the team reveals – while making some tea – that she used to work more on a project basis, which means that people would get together and then disperse and now she is curious to acquire new skills while supporting a team that has its own traditions.
Simona comes from Mažeikiai. She lived in Vilnius for a while, then she worked in an event management company in Kaunas until finally, she left for Asia for a year with her boyfriend. When she returned, she told herself that she wanted less business and more communality. So, she filled out the questionnaire of the Fluxus Labas! program of Kaunas 2022, which rallied the community agents, and gradually got involved in the activities.
Simona, do you remember your first impression of KMN?
These were the events of the industrial culture platform MATTERS. I attended maybe three contemporary music concerts and thought to myself, wow, your horizons expand in this space; you can become more open, more tolerant, and more accepting here. I had never seen or heard anything like it. So, in my mind, KMN has become a space where everything is a little different from the prevailing standard in society. I want to retain this value; this space is for people who want to come and create boldly.
It seems that the new projects inherited from Kaunas 2022 are compatible with such events curated by KMN as Putvinskio Street Day and Kaunas Culture Fair. Will you fill the entire warm season with outdoor activities?
The season will be framed by two very intense weekends for our team and the city. Courtyard Festival will take place on May 26, and Putvinskio Street Day and Let's Celebrate the River on May 27. Fluxus Festival will take place on September 9 and Kaunas Culture Week will happen on the same weekend. I hope that soon we will be able to add the traditional carillon festival to the early autumn program.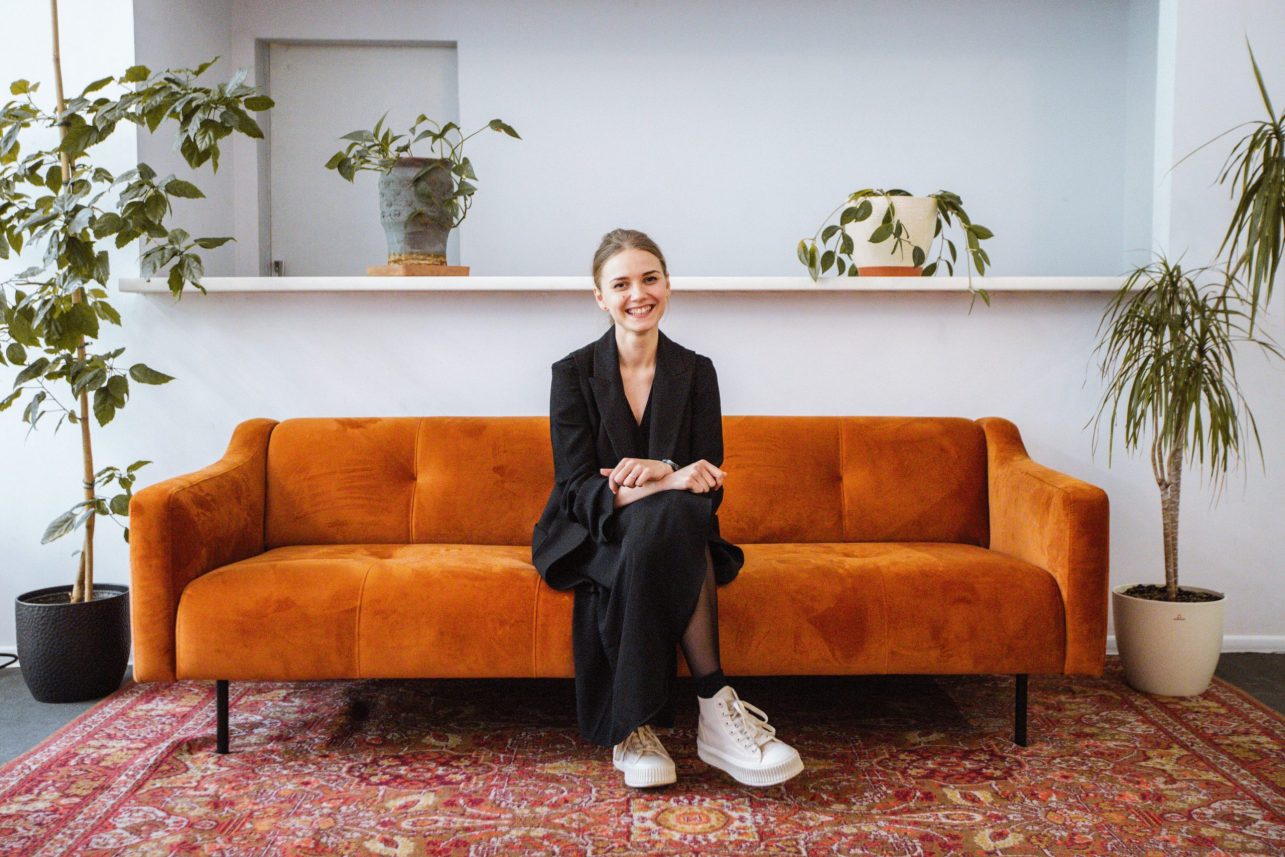 And what about Culture to the Yards? During the quarantine, the residents of Kaunas and the Kaunas district, who watched the performances of interesting, relevant artists from their windows and balconies, did not take long to pass on their interest in this project to others (I, personally, discovered many beautiful courtyards in my own and other micro districts of the city last year. Where should we go this year?
We haven't decided yet! We will probably return to the courtyards of the city after the Courtyard Festival, which will mark the beginning of the season of music and neighborhood in the city. There are many inquiries, such as, "Can a concert be brought to my yard?" Therefore (maybe already in April) we plan to publish an open invitation to communities of residents. They will have to think of how to attract the project to the yard and present the concept of their festival, which we would supplement. Well, for everyone to meet, have dinner in the open air and enjoy the culture together.
I often visit KMN, and I have noticed that each team member has their own thing, an area that concerns them and excites them not only professionally but also personally. What is that "thing" for you?
I remember, at one of the community events, a lonely senior citizen met another woman of a similar age. From then on, they always went everywhere together. That kind of change – even if tiny – is the reason why I work with communities. In general, it's nice when people find meaning. I remember at the big Fluxus Festival last fall when performances were organized by all the communities at the foot of Parodos Hill, many people went on stage for the first time. Their legs were shaking, and everything seemed scary, but they will definitely remember that evening as one of the most vibrant events of the year or perhaps even their lives.
When people will be reading this issue of the magazine, the Courtyard Festival will be more than a month away. I will probably never forget the last year's festival – the big one – when it felt like each tile on Laisvės Avenue was performing and joy was spreading from flowerbeds. How many concerts and other types of performances were held back then?
Might have even been a whole hundred! And this year – we will see. Vaiva, a representative of the Kaunas 2022 youth program, and Aurelija from Klaipėda joined the festival team; they are both very enthusiastic. I will contribute less because I have new tasks and responsibilities. I have no doubt that even with a smaller budget, they will create a fun festival, because the community, cultural institutions, and artists sincerely believe in this event. Last year, no one hesitated whether it was worth participating, although, in 2019, people had to be convinced. "Oh, this is not the right space, we're not used to doing things on the street, we need special equipment." Apparently, when you see how simple everything is and the kind of feedback you receive, it becomes much easier to make a decision.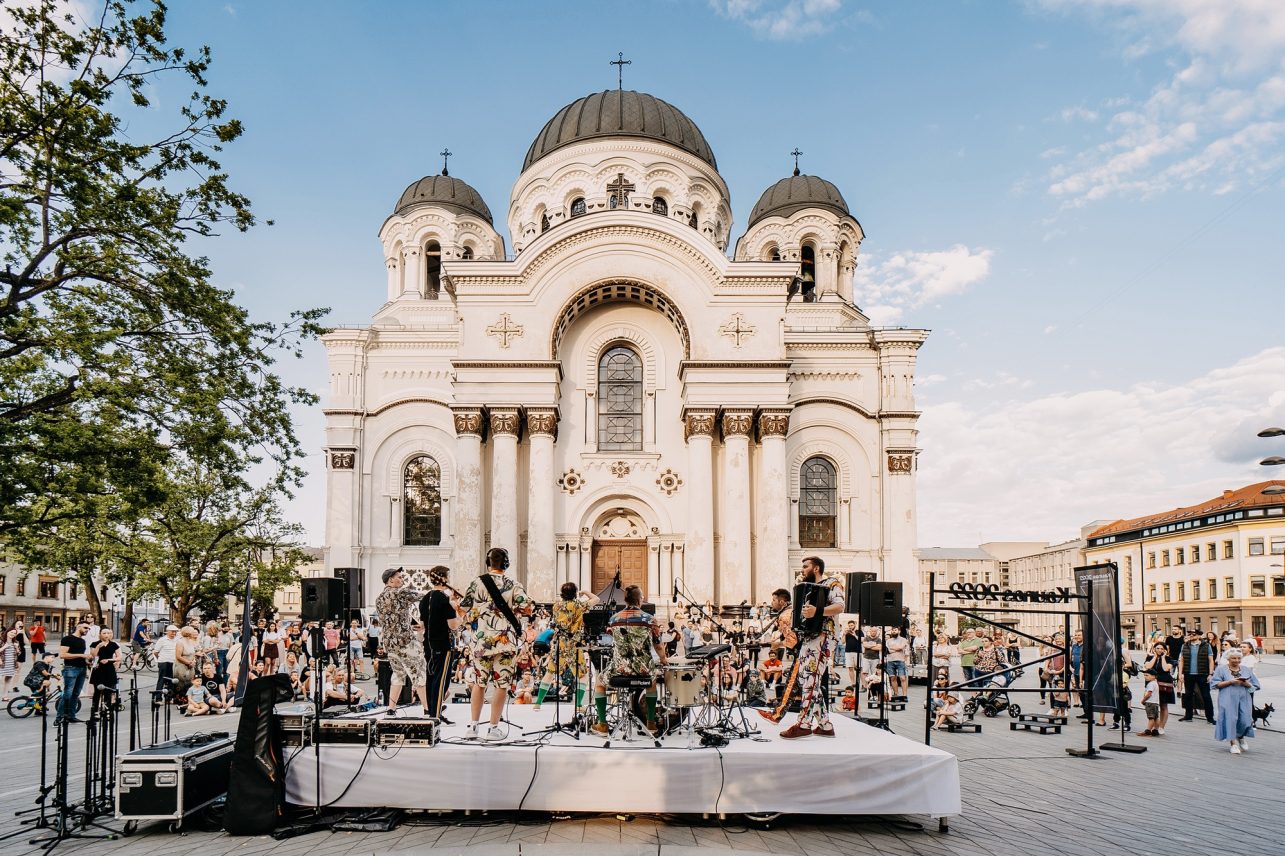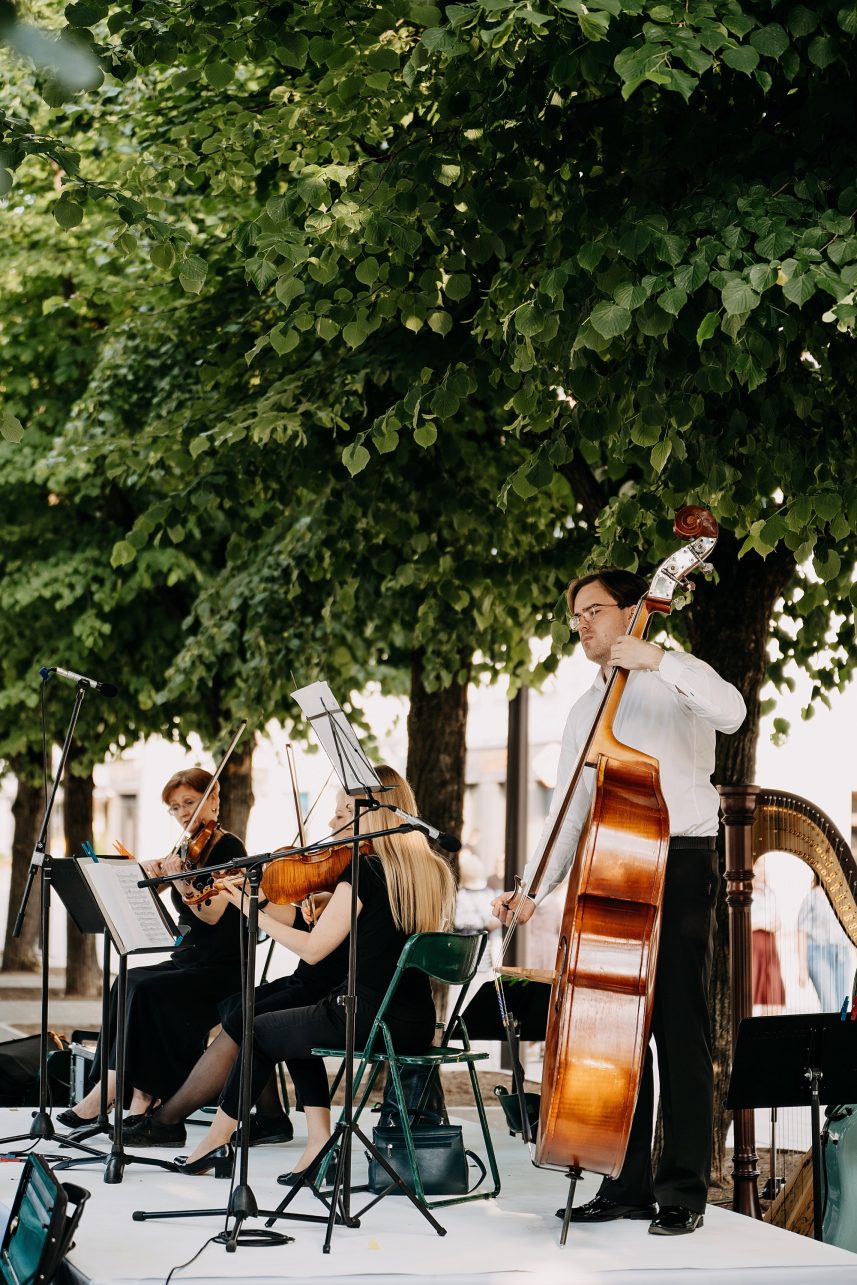 What musical performance at this festival stuck with you?
I really liked the concerts on the balconies, it took a lot of effort to coordinate them. I also remember the concert of guitarist Rokas Jurkus. Well, and the quarantine spring, when the quartet of the Kaunas City Symphony Orchestra performed in front of the municipality building. It wasn't a huge audience, maybe 30 people had gathered, but it was so wonderful to observe how they were drinking that music, how its energy was reaching their souls and filling them with goodness. And the most fascinating thing is to see and hear the diversity of the city. Everyone finds what they like, what they want. And the hearts of even the biggest sceptics are softened by the Courtyard Festival.
Kotryna Lingienė
Photo by Martynas Plepys