All of the world's greatest cultures, dating back to Classical antiquity, featured paid performances in public places. Except maybe the evil empire that occupied us for half a century. However, the first generation of independence really mastered this form of performance, and during the economically difficult first decades of the restored state, musicians played not only for attention but also for a living. Karolis Brežinskas from Kaunas is also a part of this disappearing culture. He played guitar on many streets of the city (as well as in a band) and now is passing on the accumulated experience to the younger generation.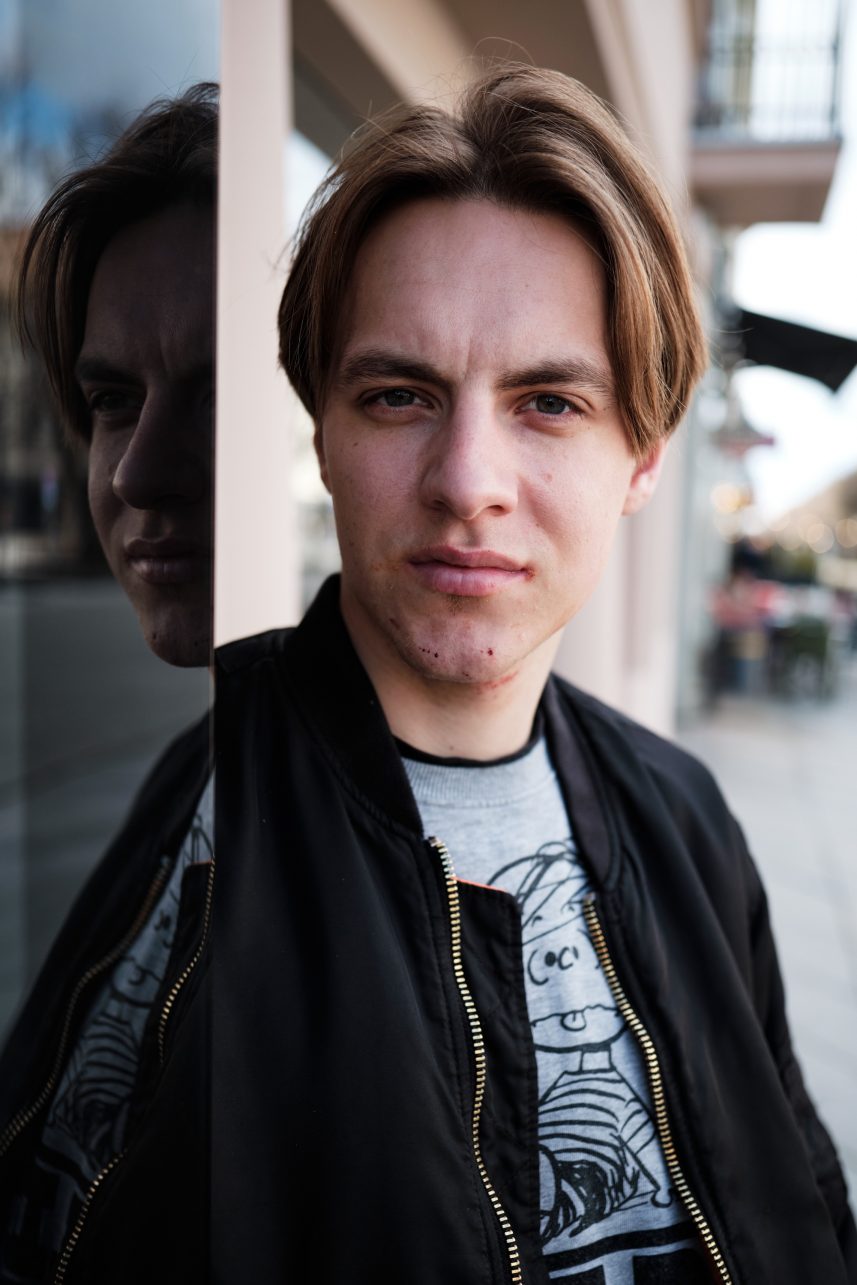 You have been on the stage – and I don't only mean the physical one in a concert hall, but also a social and subcultural movement – for more than half your life. You have played on the street, in clubs, and in schools for 15 years. How did it all start?
It may seem strange to older people, but it all start with computer games. The industry still has a huge influence on young people. We were fascinated when we got our first computers back then. Skateboards were in their golden age and Tony Hawk's Pro Skater series was something else. There are even short documentaries on the internet about the influence of this game's soundtrack. It changed the lives of many and introduced the players to a different kind of music. I played the 4th installment in the series, and I got immersed in rock and metal music.
I grew up in a problematic district of Šilainiai; I didn't fit in with the local gopniks, and music helped me find like-minded people. A friend then sold his cherished World of Warcraft account which paid for an entire drum kit. It somehow happened that we decided we were thrashers (i.e., thrash metal fans) and started playing. Later a short teenage project with the members of the future Extravaganza band followed, then several years with the Clockwork Creep, and finally – and for the longest time – I was a member of the Candee Train collective.
Now I'm focusing on the sludge band Deprivacija and my main project Cats in Grass in which I sing and play.
Playing at home, rehearsing with a band and performing on the street are three very different things. How did you start performing for passers-by?
Unfortunately, I don't remember the first time but back then it was popular among punks and metalheads, who hung out in the city. I probably just picked up someone else's guitar and tried it out. At that time, we used to walk the streets in large groups. Some took turns playing, others asked for money, yet others just had a good time nearby.
But on one of the first times, I was taken away by the police. We were not even 16 with my friend. I remember that because they punished our parents, not us. We met some girls we knew who often played on the street, I asked for a guitar, and just after a couple of chords, the police car appeared. Passers-by complained about the disgusting behavior of the girls, but they arrested us because they couldn't believe that girls could have violated public order. Our parents received several administrative fines, even though my friend did not even know how to play.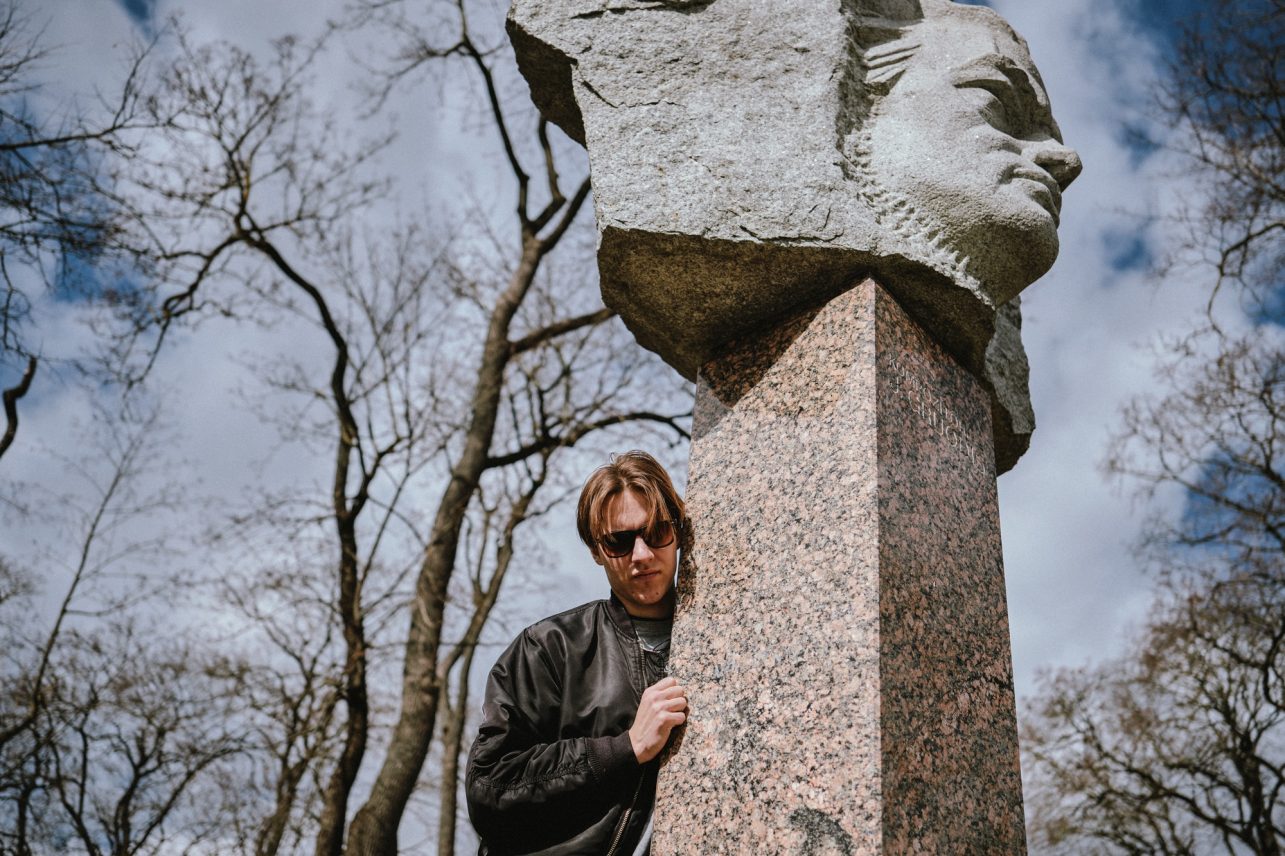 What was this street musician scene like at the time? Were there many people performing? What spots did you usually choose?
There were a lot of people playing. The economic situation wasn't great, and we did want money because we simply had none in our teenage years. Punks were (perhaps) the most active on the streets. The spirit of that time is best described by the legendary and historical video Adventures of Street Musicians in Kaunas, which has over 60,000 views on the Internet. Rolas, probably one of the most famous street musicians of Kaunas of all time, who now lives abroad, can also be seen there.
I won't lie, most of the money collected at that time was immediately spent on alcohol. This was probably the main goal of many. We would play in the underground passage or on the cobblestones on Vilniaus Street, then, after shopping in Aladinas or Riešutas, we would go to the amphitheater or to Kaunas Castle. And later, after my teenage years, I started playing for a living.
Frankly, it was not a pleasant time. There was alienation, no unity, everyone was stuck in their role. We rarely cooperated. The English expression "crabs in a barrel" would be a good way to describe the situation, when everyone is climbing over each other's head.
Are you preparing for street performances? Do you put on a special repertoire to please people more? Is there any street performer methodology that helps one to earn more in the same amount of time?
I mastered guitar skills as a teenager and later I graduated from Juozas Gruodis Conservatory in Kaunas and the Faculty of Arts of the Vilnius College, so I usually just improvised and played with motifs. Until last year, I didn't know how to sing – or I was afraid – so I wasn't doing it. In addition, I was always alone, I never had the people who ask passers-by for money on my behalf. I always left some space, did not press, and let passers-by decide for themselves whether they want to support me or not.
There is a stereotype – probably true – that artists (and musicians) often feel very financially insecure. Aside from concerts or academic activities, maybe playing on the street is a decent way to earn money.
If it becomes the main source of income, then it's drudgery. You have to love music a lot and have a lot of practice in order not to get tired. After college I didn't know what I wanted to do, I didn't learn much other than playing. I did not want to do just any job, so I spent a lot of time on the streets. I made a living, but I didn't accumulate wealth, and finally, I became a teacher. I had my own spot next to National Kaunas Drama Theater where I stood with my electric guitar and a small amplifier. Many things here, like on the stage, depend not only on technique but also on charisma, the ability to attract attention, and even show elements. It is an entertainment business.
Have there been any conflicts, strange occurrences or odd situations? How often do you get in the way of law enforcement? Were you ever robbed?
Stuff happened. I never want to escalate conflict situations, so I leave the scene quickly. Playing on the street, I learned to stand up for myself, because there were fights. Some gopniks would pick on me for no reason. Once they tried to steal my amplifier. Sometimes foreigners pick on me too; conflicts arise. But these are rare rather routine cases.
Incidents also happen with neighbors. We used to play during quiet hours. But there weren't many of them though and, I have the ability to reason, so if I sense that I am causing discomfort, I leave.
I remember one specific incident. A few years ago, we played next to Višta puode restaurant with a well-known drummer from Kaunas, Arūnas Periokas. A very obnoxious drunk girl came, and asked us to play some songs she liked, then talked a lot and interrupted, but also listened for a long time. Finally, a neighbor comes and asks us to stop because his children cannot sleep. We agreed without any conflict and our listener started to argue with the neighbor, allegedly fighting on our behalf without being asked to do so. And finally, she asked him whether he was a cop, since he was telling people how to live their lives. This really nice man lost patience – it turns out he was indeed a police officer – and the girl was taken to the police station.
In addition to Kaunas and Vilnius, you also play around Europe. How does this culture look in other countries? Do you manage to cover the travel expenses with the money collected during street performances?
For a while, we played with a Texan in the Vilniaus St. underpass, and he inspired me to travel. Last year I decided to travel around Lithuania, Poland, the Czech Republic, Austria, Slovenia, and Germany. I would say I covered about 80 percent of my travel expenses while playing, mostly lodging and food.
It is tragic in Warsaw. Either they don't get busking, or I chose a bad spot. Later, Prague lifted my spirits, and it was simply amazing in Slovenia. Both in terms of people's reactions and financially. I had read a lot about all these places before the trip on the Hitchhiker's Wiki and after everything I was surprised at how accurately the internet had described everything. I recommend it.
And Berlin was the cherry on top where I did not play much but I met one of my favorite creators. I've been following Paul Anthony Romero, the composer of the Heroes of Might and Magic game series, on social media. I have also asked him to share his sheet music with me. When I was in Berlin, I saw that he was here too, although he lives in the USA. I wrote to him jokingly. And in the morning, we were already having breakfast at the Kempinski Hotel restaurant. He himself offered to meet and discuss music. It was a wonderful experience.
Summer is coming and I'm already planning a new trip. A month on the road playing in the streets will become an annual tradition.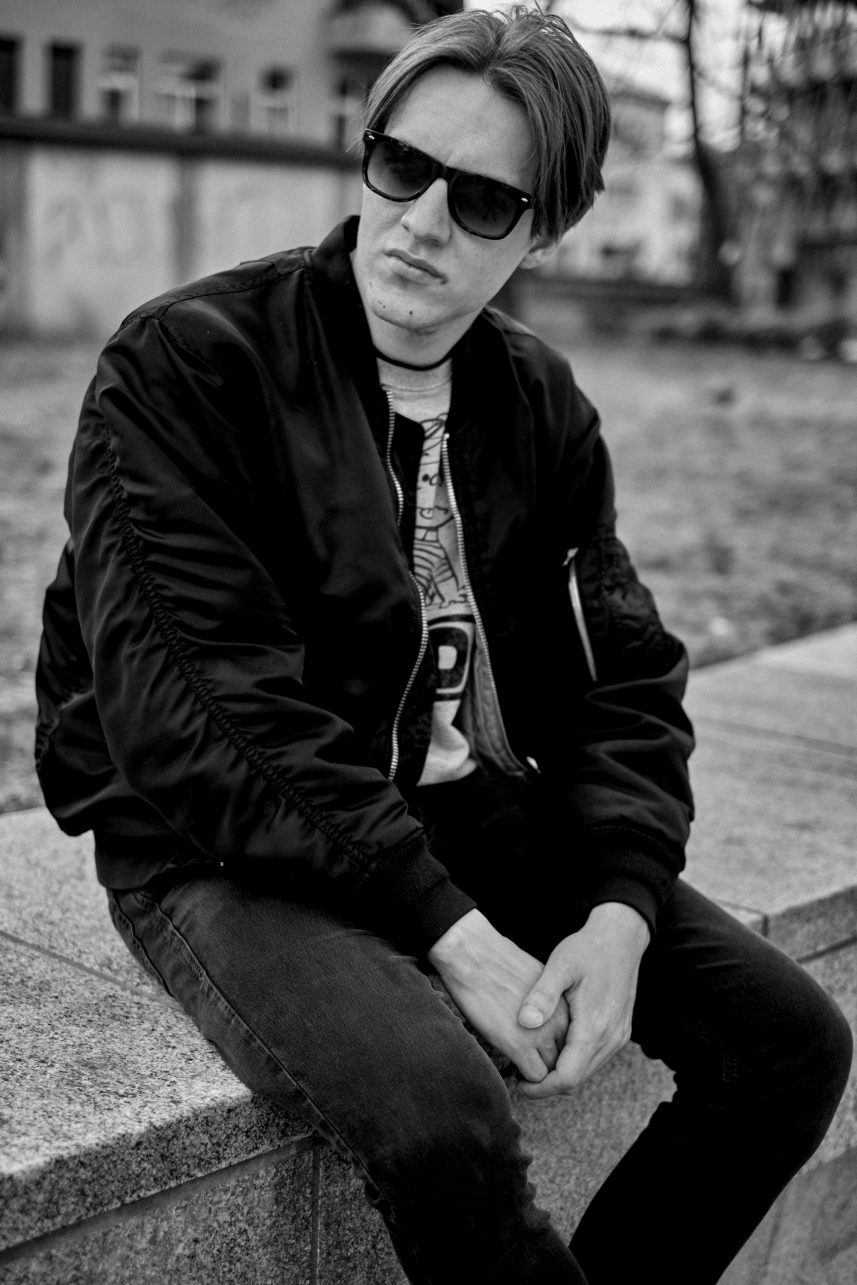 What are the changes that are happening in the street musician's life lately? Do you feel an increase in street performances or on the contrary – a decrease? What does the future hold?
I feel like Kaunas is going through a calmer period. It is not surprising, because the number of bands in Kaunas also did not increase. We sometimes joke that there is nothing else but Luctus, Flash Voyage, and Akli. Our generation, the first 90s kids, really played more actively. But this has probably to do with things that are more global, especially the disappearance of subcultures.
Playing on the street is changing, and this is mainly due to the transfer of cash to the new hyper-reality. Now, more often people play for marketing purposes, attention, and recognition rather than money. Everyone showcases the links to their social media. There is no alternative here, unless we all start carrying card machines in the future.