We love anniversaries. If it is not us, who are celebrating, then we never refuse to be inspired by important historical dates. 2022 marks 500 years of the first printing house in the Grand Duchy of Lithuania. The printing house was founded in Vilnius with their first published book being The Little Travel Book by Pranciškus Skorina.
Well, okay, we'll admit that we decided to dedicate this issue to publishers, printers and those who take care (or took care) of the dissemination of the printed word, because of Kaunas Art Book Fair. Maybe that is where you grabbed your copy of our magazine on October 8 – 9. Or perhaps you purchased the new issue of Į magazine published by Kaunas Photography Gallery or The Directory of Culture Subscribers in Kaunas and Kaunas District. In the following pages we present these initiatives, along with the printing house where many beautiful things are born with the help of four hands.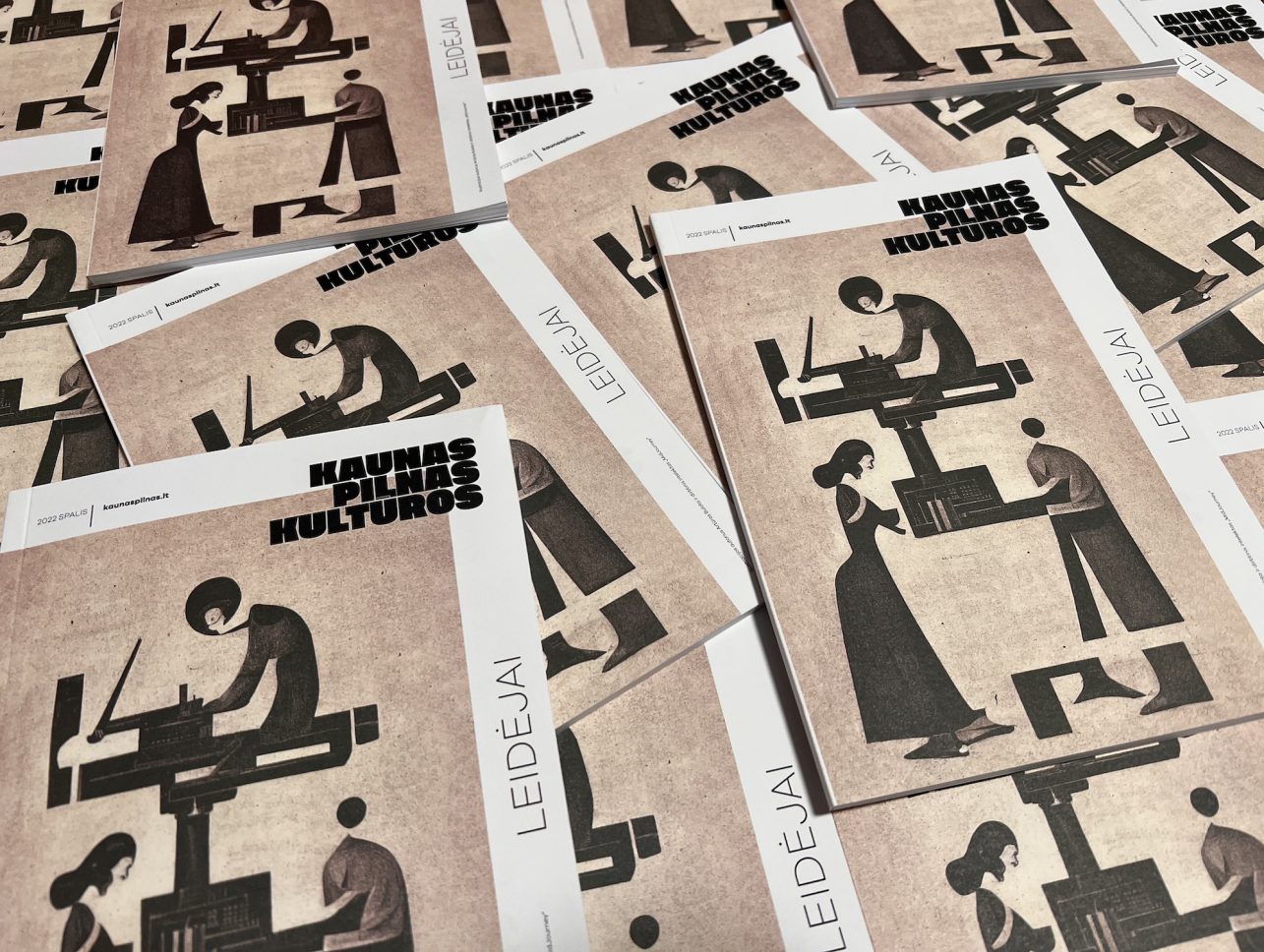 We also climbed up and down Kauko Stairs, the name of which marks over a hundred poetry and prose publications and visited the blue house in the center of Kaunas once again. In the previous issue we introduced you to Emma and now we present its younger brother Kolibris. We also knocked on the lowered blinds of Kauno spauda kiosks. Fewer and fewer of them provide passers-by with newspapers and bus tickets but one of them started a new life in the nameless square in Petrašiūnai.
And we discovered the oldest and most valuable publications stored in Kaunas, in a place that many people call the Department of Old and Rare Prints of the Kaunas County Public Library. Officially, it is called the Documentary Heritage Research and Dissemination Center. For now, it is located in K. Donelaičio Street, but after the maintenance work is completed, it will move to the library building on Parodos Hill. If you want authenticity, hurry up!