When I recently got hold of Sandra Bernotaitė's novel Eyes of The Chimera (Akys chimeros) – which takes you to the literary Kaunas of the interwar period – I thought that this story could have been easily written by the literary scholar Agnė Cesiulė, who is actively involved in the Lithuanian literary field. For the past few years, she has been preparing a dissertation in which she researches the Lithuanian literature of 1938 and the literary magazine Dienovidis, which was in circulation that year.
Now, you can meet Agnė not only in the corridors of the Vytautas Magnus University Lithuanian Literature Department but also in Maironis Lithuanian Literature Museum, where she organizes cultural activities. It was one of the series of events organized by her – Cesiulė Interviews – that inspired the name of this interview. What I have described is only a small part of all Agnės' activities and energy surrounding this medium of literati.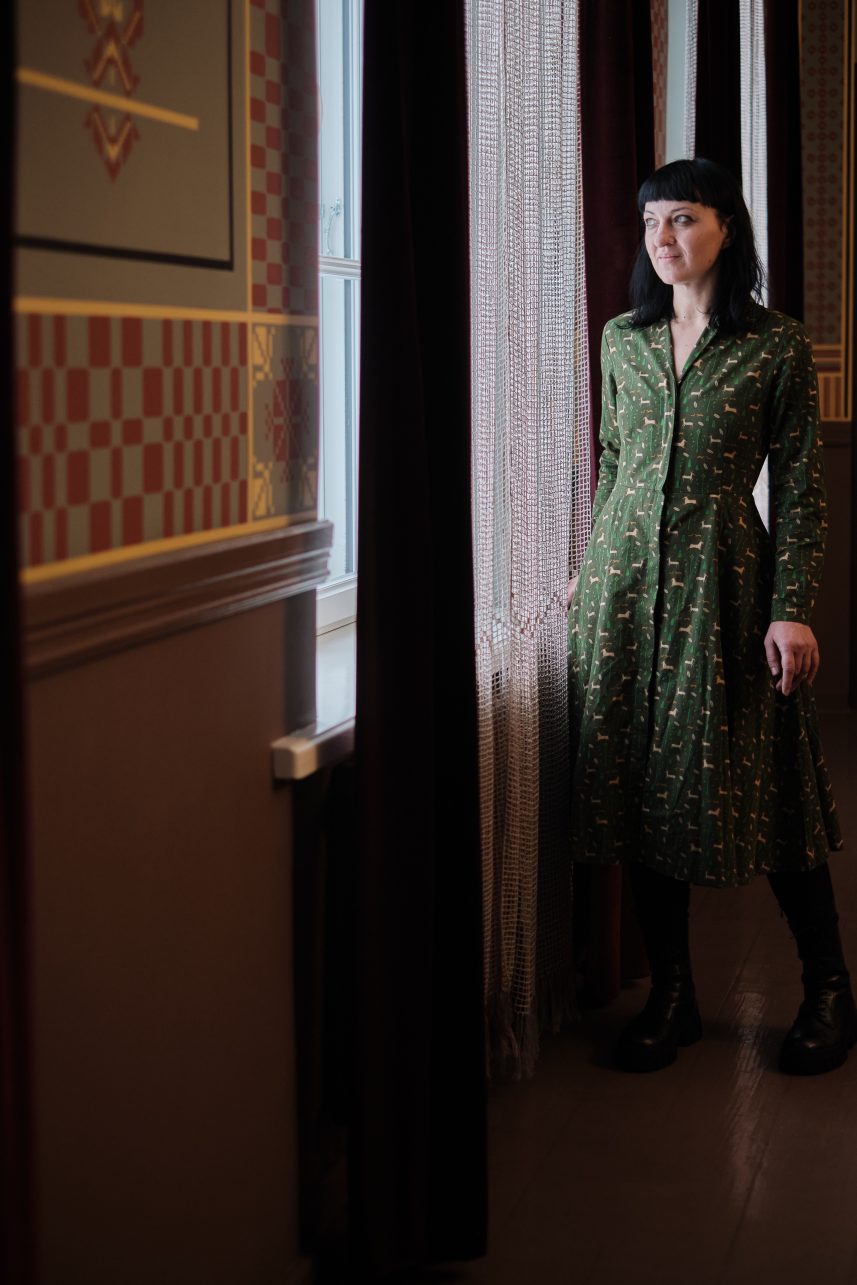 Agnė, you are a literary scholar, currently a doctoral student of Lithuanian philology. You started your academic career with BA in psychology, but it seems that all roads were leading you to the Department of Lithuanian Literature at VMU. How did you choose this field?
I will admit, I entered psychology with a somewhat stereotypical image of this profession. After watching Sopranos, I imagined that I could sit on an armchair in front of an interesting character and interpret their experiences and save the world. However, during my studies, I realized that there isn't so much interpretation and romanticism in this profession as it is made from frameworks and careful calculation. When consulting a real person, I should keep all my "genius" insights to myself, because no matter how interesting they are, expressing them can hurt the person more than help them. However, studying psychology was beneficial – I got to know myself better, I understood my needs and abilities more clearly. When I realized that I would not work as a psychologist, I started looking for a place where I could fit in and feel comfortable. Wherever I went, to a small shop or a social service institution, to a school or an office, I would try the workplace out, I would observe an employee, the environment, colleagues and would try to imagine myself working there. But nothing fit. University attracted me, I wanted to continue my education, but I didn't know what was it that I wanted to study until I finally turned to myself. I am a curious observer, I like to fantasize, and I have a unique parallel approach, I even wrote fantasy "novels" as a child. Only literature and nothing else. When I came to the Department of Lithuanian Literature, I felt as if a red carpet had been laid under my feet. As I joke now, sometimes, in order to understand what you want to do in life, you need to get a degree in psychology.
You are currently working as an organizer of cultural activities at the Maironis Lithuanian Literature Museum. Tell us how you chose to work in this literary house?
During my stay in Paris last spring, I visited a lot of museums in a relatively short period of time. Intoxicated by the Parisian charm, by the grandeur and aesthetics of history and art, I accidentally "tried on" a job in those museums. That's when I decided that I would work in a museum, and the fact that we have a literature museum in Kaunas was the answer. It seems that everything after that was just technical details. After returning to Kaunas, I wrote a letter to the head of the museum, listed what activities I can undertake, what experience I have, attached my resume and sent it. I received a reply that the team is fully formed, but they are interested in my candidacy. A couple of months later, a friend sent an ad that Maironis Museum was looking for a cultural activity organizer. The job interview lasted about fifteen minutes, and the same evening I received a message that I was invited to join. I have visited this museum many times before for various purposes, but only after coming to sign the contract I decided to take my time and walk around it. And I was very surprised to see what a modern and beautiful museum I came to work in.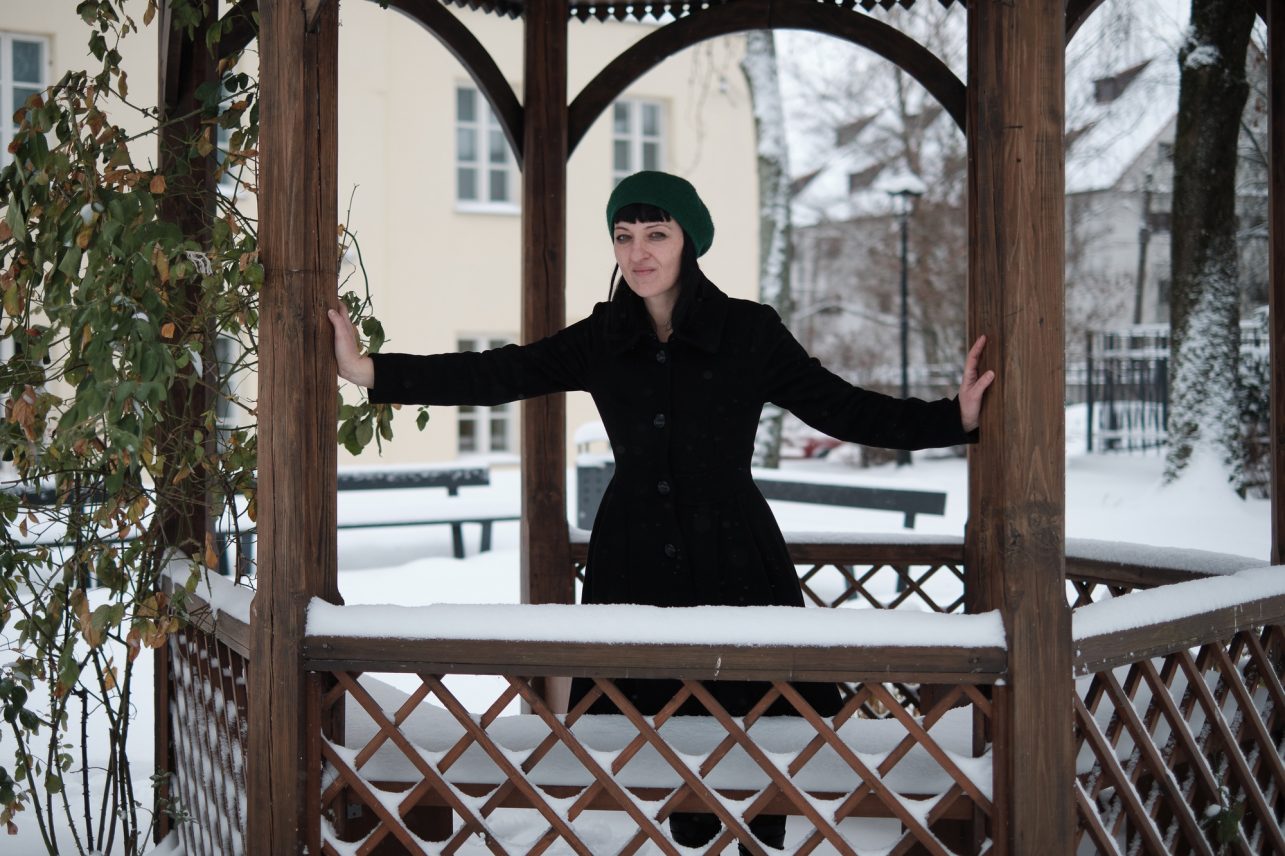 At the museum, you actively bring together enthusiasts by offering meaningful ways of spending time at book presentations, film or conversation nights. Halls seem to fill up quickly, and sometimes people don't rush to disperse after the events. What qualities and knowledge do you think help you find and discover what your visitors might be interested in?
The museum hosts many cultural activities that attract many people. There are also other events, commemorations, exhibitions, tours, educational activities. Lectures and conferences are also organized. I think the choice of visitors is determined by their own taste and needs. Many different employees work in the museum, and their various qualities and knowledge are important here. My own ability to somewhat find my way in the field of modern literature and the wish to participate in it help me. I care about feedback, but the activities I undertake must first and foremost be interesting and relevant to me. So perhaps my wishes and those of the visitors coincide. After one event with Rasa Aškinytė, we decided that a person can't just invite a writer to their home, thus we have this place and opportunity; it is useful and interesting for everyone: the writer, me, the townspeople, and literature in general.
One of the new events is the conversation series Cesiulė Interviews, to which you have already invited Domantas Razauskas, Elžbieta Banytė, Valdas Papievis and others.
The idea and name of the series was born while discussing my possible activities with the museum administration. It's nothing new, I just invite someone who I think has something to say and ask them questions. Usually, meetings with authors are held after they have created something new, and that is what the interview focuses on. However, I like to take a closer look at the personality: what is this person's attitude towards one or another phenomenon, what memories visit them, how they deal with everyday tasks, what matters to them, what they worry about and what they enjoy. Maybe I can learn something from this person and apply it to life. I think that's how an invisible community is established. And if those who came to the meeting feel that amity – even if it's just one person and if they feel at least a tiny bit of it – my goal has been achieved.
Perhaps there are events that I have not mentioned, but they are equally important for the museum and your activities?
I invite two authors who seem similar to me to the Duet series. Newly published book presentations also take place. We are looking for connections with other branches of art, for example, we presented Eglė Frank's book The Dead Also Dance (Mirę irgi šoka) with tango dancers from El Tango Club Espacio Cultural in autumn, and in December we held readings of Aušra Kaziliūnaitė's poetry from the book There is No Sea (Jūros nėra) accompanied by Tadas Greičiūnas' electronic music. We organized a traditional Women's creation evening, the origins of which go back to 1930. We cooperate with Scanorama and Kaunas Literature Week festivals. I also have new ideas and plans that I would like to implement. I would like to do more important things, but I don't have time, especially for things that don't matter.
For two years you were part of Vincas Kudirka Public Library, where you invited book lovers to many events. These included book presentations, exhibition openings, talks, lectures, debates and even the horror literature festival Tamsumos.
I got a job as a librarian at the Kudirka Library. I was serving readers, carrying books from the shelves and back, and after a while I began to feel that I was suffocating. It didn't seem to matter whether I was here or at the cash register of a shopping centre, life was still passing by like a foreign film, and I wasn't doing what I wanted. I had completed my master's studies in literature, and I wanted to use my knowledge. I wanted to show the people who come to the library contemporary Lithuanian literature and its authors, bring them together in person. Then I went to the director of the library and asked for permission to organize events, invite writers to the library, present new books. They allowed me to organize three test events, after which they had to decide whether I could do it in the library or not. I knew writer Audronė Urbonaitė, I had written a review of her book, we had met and talked at the literature forum Northern Summer. I wrote to her, explained the situation and invited her to come, and she immediately happily agreed. I didn't have a budget for that event, I couldn't hire a moderator, so I took to the stage with the writer. This is how my career as an organizer of literary events began. The further I went, the more my appetite grew. One by one, I invited various authors, artists, and scientists to the library, and learned how to interview them and speak in public. Sometimes the events took place every week, and at the same time I had to perform the direct duties of a librarian – serving the readers. I experienced a real roller coaster then: from exhaustion and tears to euphoria due to a successful event. But I saw meaning in my work, and I was happy. After a couple of years, the university began calling me again, so I enrolled in a doctoral program. I left the library and dived into literary research.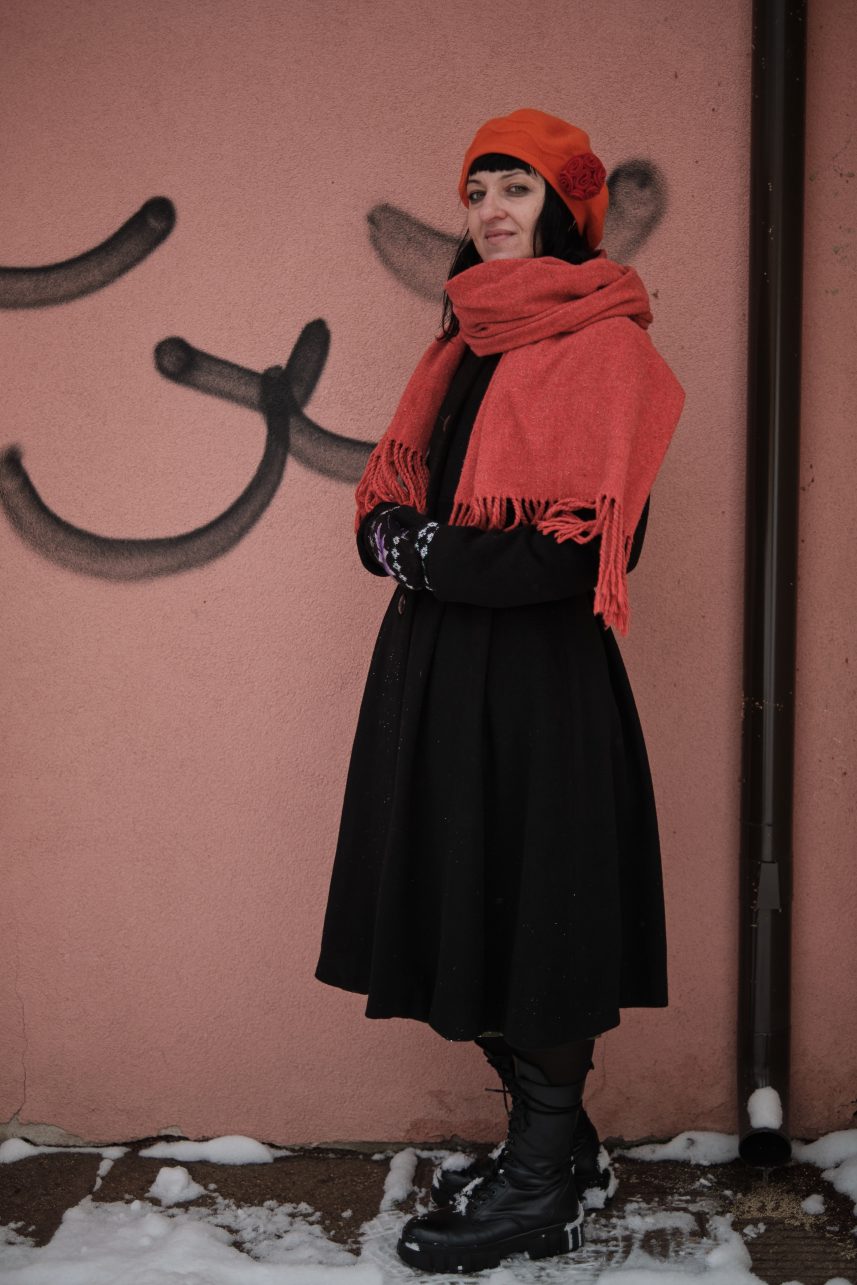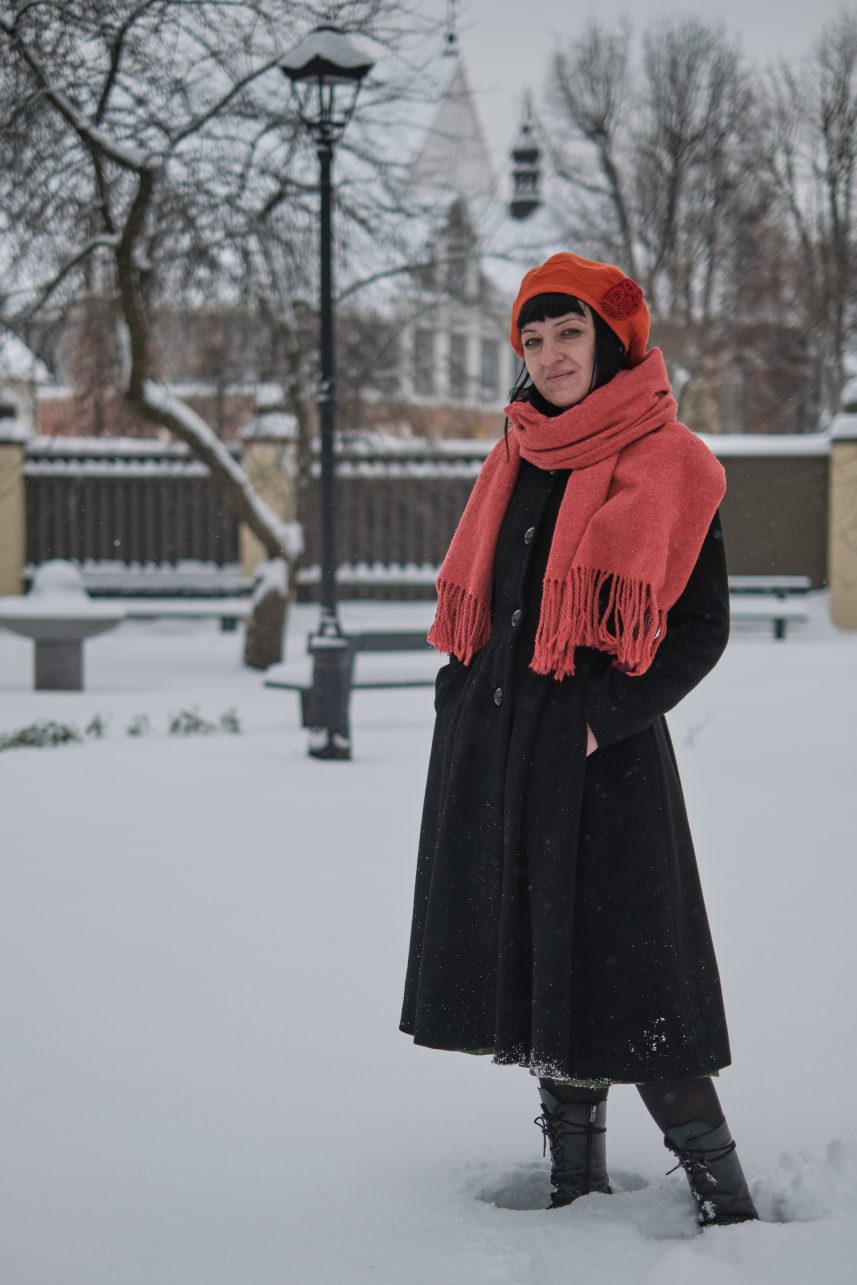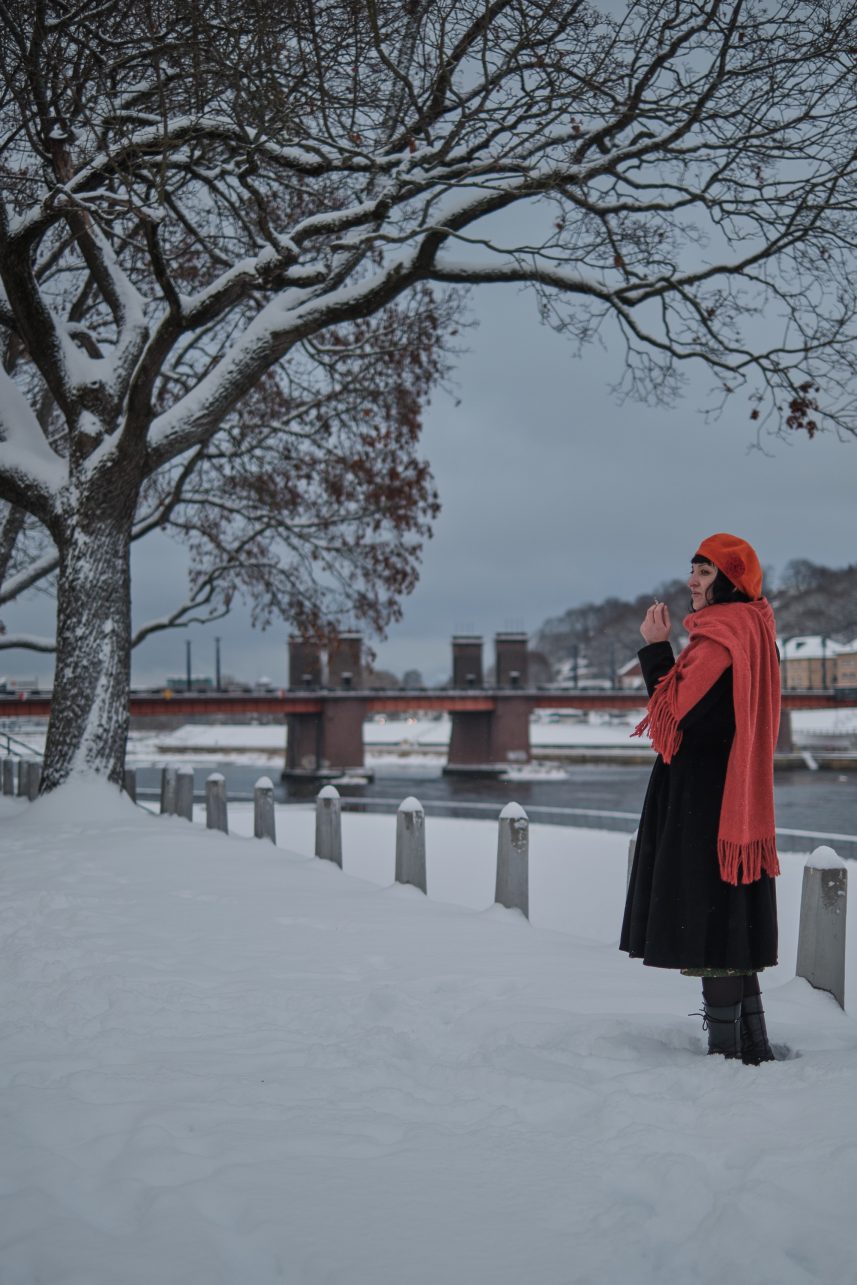 You are a doctoral student at the VMU Department of Lithuanian Literature nearing the end of your dissertation. If you are not tired yet of talking about it, tell us what topic you are researching.
I am researching the Lithuanian literature of 1938 and the literary magazine Dienovidis, which circulated that year. The editorial staff was composed of writers who held different views but focused on the dissemination of highbrow literature: Vincas Mykolaitis-Putinas, Bernardas Brazdžionis, Petras Cvirka, Antanas Vaičiulaitis and Jonas Šimkus. In that year, several well-known works were published: Kazys Binkis' Atžalynas, Salomeja Nėris' Diemedžiu žydėsiu, Ieva Simonaitytė was writing the novel Vilius Karalius and published excerpts in periodicals. In 1938, after a three-year break, the third Women's Creative Evening took place, the same one that I had the honor of contributing to by continuing this tradition. My goal is to describe the literary relations of that year. Who wrote what, who published what, who collaborated with whom, who stayed away, who connected one author to another, what power relations worked, who expressed themselves more, who did less of that, and so on.
You are from Kaunas, you studied and work in this city. Does Kaunas inspire you to engage in creative work?
I was born in Kaunas and spent part of my childhood living in the center, on Kęstutis street. I studied at the Aušra Gymnasium, so in Laisvės Avenue, City Garden, part of the old town was like my own backyard. When I was almost a teenager, our family moved to a village in Aukštaitija region. I spent part of my life there, later in another city, but only when I came to Kaunas, did I feel at home. When I finally returned to live here, it was like I got all my senses back. Now I live partially in the center, partially in Žaliakalnis and I work in the Old Town. Of course, it inspires me to create, act, and live. I am inspired when I walk the streets or along the Nemunas. I walk through squares and parks, and each time I take a new look at the architecture of Žaliakalnis and the big trees in Ąžuolynas. I bide my time next to the Resurrection Church, behind the carillon or on the steps of St. Michael the Archangel's Church and sometimes I put my hand in the jaws of the War Museum lions. Maybe it's the city's aura , maybe it's just home.