"So now we will start providing each member of a parliament with a commemorative year? What a complete nonsense," this is how a random Internet commentator reacted to the news that it was proposed to dedicate the year 2023 to Felicija Bortkevičienė, who was born 140 years ago. Yes, this year in Lithuania is not only the year of Vilnius and Gediminas' letters, Klaipėda region and Saint Joseph but among other things, it commemorates Felicija Bortkevičienė.
The commentator was wrong – not every parliamentarian of that time or today, or any other person for that matter – would be able to do so much in a lifetime. A publisher, book smuggler, politician, freemason and philanthropist. We discussed these points and weighed their importance with professor Virginija Jurėnienė, who is well versed in the biography of this historical figure.
it was she, who, in 1919, when Poles occupied Vilnius, loaded government documents on a sled and transported them to the train to Kaunas.
"At that time, all the prominent women were charitable, they all opened their wallets and helped those in need, including convicts – this was the prevailing Catholic morality: if you have and are able, why not share with others?" V. Jurėnienė points out. However, a distinction can be made between sponsorship, which is done for the purpose of showing off and is often given a meaning by banquets, and everyday charity. Felicija was part of the latter. She did not need glory.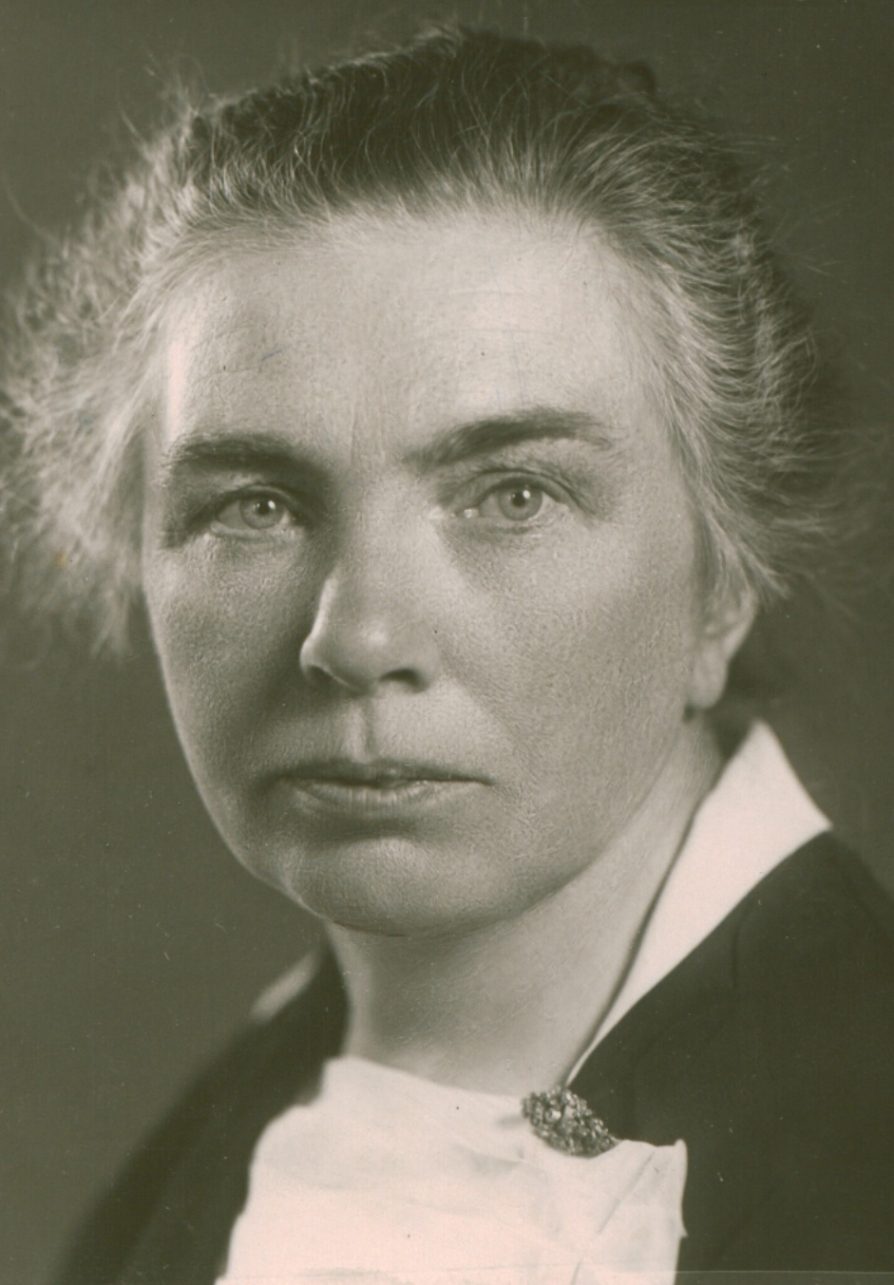 Felicija – born Povickaitė – was a daughter of a nobleman. She spoke Polish as a child and learned Lithuanian only after she became Bortkevičienė and moved to Vilnius with her husband (who, by the way, was the son of the housekeeper of her family's estate). By the way, she also studied at the Kaunas Girls' Gymnasium, from which she was expelled for disobedience – she refused to pray in the Orthodox church. In Vilnius, the woman already sang in church in Lithuanian although it is said that she was not religious, so this initiative should be attributed to her political side. And there were many of those: the future candidate for the president of Lithuania stood at the origins of the Lithuanian Democratic Party. She was an out-and-out democrat until her death.
In various encyclopedias, F. Bortkevičienė is presented as a book smuggler. Obviously, the Lithuanian language, its dissemination, was important to the woman throughout her life, even when it was forbidden by the tsarist authorities. "Looking at the conscious society of that time, there were probably very few of those who did not hide, smuggle or store [books] at the time. Sometimes people say that basketball is our religion. I grew up with basketball because every meeting between Žalgiris and CSKA was like an expression of resistance. And at that time, the press was Lithuania's move to independence, one of its expressions. There were maybe three large networks of book smugglers. Maybe someone will condemn me, but it was also a huge business. The book was perhaps even a symbol of pride. We shouldn't depreciate Felicija, it is obvious she was doing it; however, she does not fall among the most famous book smugglers. In addition, she was a noblewoman, and no one searched her home as they did poor person's. Because every gendarme knew from whom you could take and from whom you couldn't," V. Jurėnienė explains.
About 1900 – 1914 There was an underground Prisoners' Fund in Lithuania and the USA, intended to help Lithuanians who were tried in Russia. F. Bortkevičienė worked in this organization and from 1903 she headed Žiburėlis. The society to help poor young people seeking education was founded in 1894 by Jadvyga Teofilė Juškytė and Gabrielė Petkevičaitė-Bitė, who also headed the organization until 1903. My interviewee emphasizes that even today we can learn from the 19th century about organizing and resourceful ways of fundraising, after all G. Petkevičaitė was a beekeeper. In the 21st century this term is used to describe someone who is engaged in social business. And, well, F. Bortkevičienė herself did not have much wealth, but her husband, engineer Jonas Bortkevičius, who received a decent salary, may have contributed to the society's funds. He died in 1909, and Felicija never remarried.
Žiburėlis Society was officially registered only in 1906, but by then it had already managed to support such persons as Žemaitė, Vincas Kudirka, and Jonas Biliūnas. Žiburėlis dormitory was opened in Kaunas in 1921. F. Bortkevičienė had a vision for a much larger building, but it wasn't implemented. "Obviously, Lithuania was too small and too young to engage in, I would say, a grandiose project at that time. But it is important to appreciate such long-term thinking. Even today, there are not many people who can think prospectively."
V. Jurėnienė believes that F. Bortkevičienė succeeded in running Žiburėlis because of her young and energetic age, broad-mindedness, financial literacy, and connections. After all, she was the first female Freemason in Lithuania. When living in Vilnius she became a member of the 12 Apostles Society. Some say, she went there in place of her sick husband. "This is the biggest unsolved mystery. No one can say how she got in because it's a secret organization. Maybe it's a question of her exceptionality. After all, she rebelled when she was sixteen, she was thrown out of the graduating class, which was completely unheard of at the time," V. Jurėnienė ponders. When asked if people knew this fact when she was alive, the interviewee is doubtful.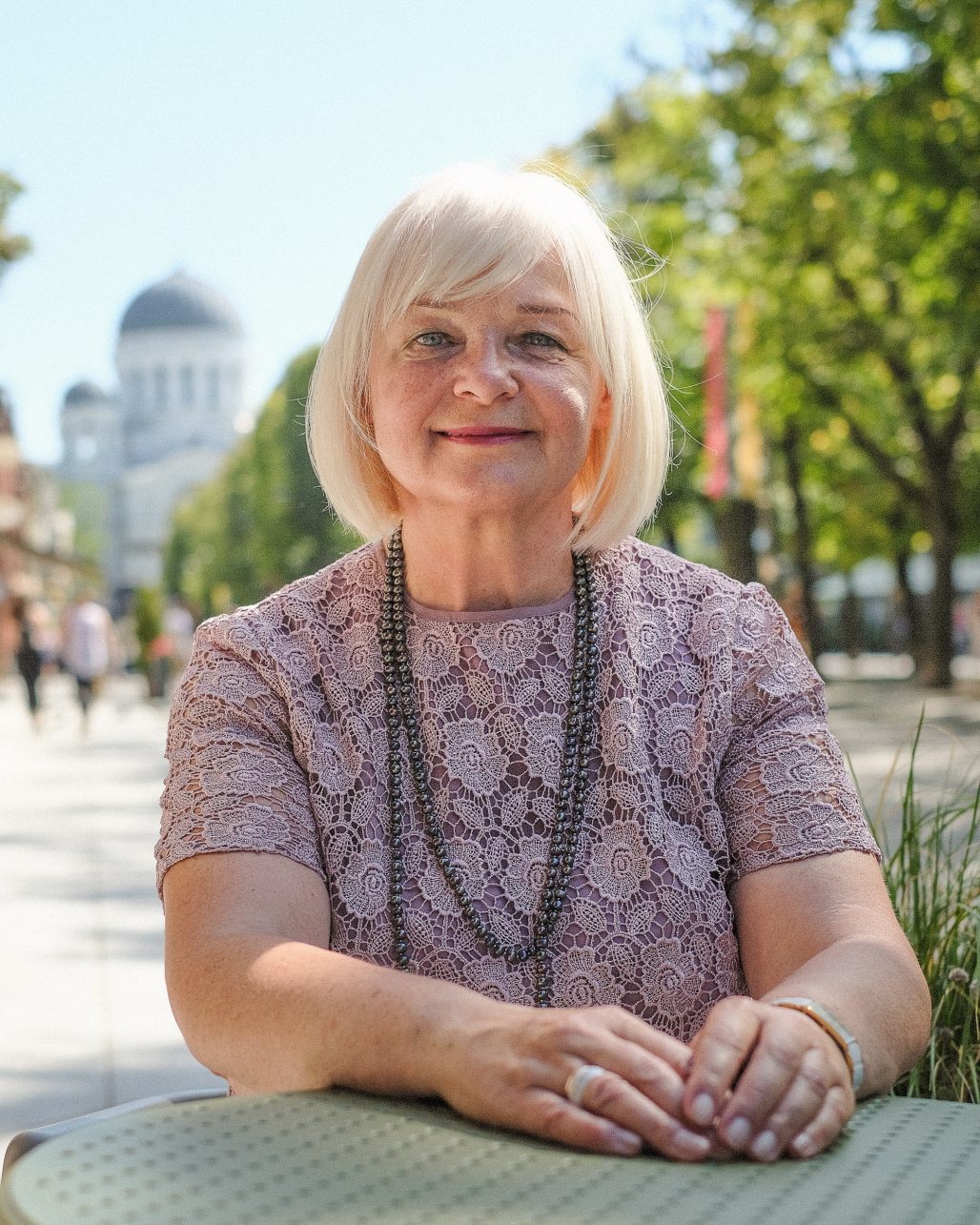 The activity of Žiburėlis was no longer so significant after Lithuania became independent, because then the state itself focused more efforts on supporting talents. However, the number of tasks in our hero's agenda did not diminish. In 1918 – 1939, she worked in Woman's Welfare Society. In 1920 – 1922, she was a representative of the Lithuanian Peasants' Union to the Constituent Seimas. As it says in Wikipedia, she refused a mandate but in January 1921, she resumed work in place of her deceased colleague.
So, what did Felicija fight for as a politician? V. Jurėnienė states that the most important thing, regardless of party names, was helping people. Even as a member of the Democratic Party, F. Bortkevičienė also helped the communists. And in the interwar period, when she was working at the Varpas printing house, anyone could approach her for help. "It did not matter how much she had; she would give it all. Do not forget that she suffered and was imprisoned in the same way, by the same Smetona's regime, so compassion was also determined by personal experience."
After Smetona's return to power, F. Bortkevičienė, as a publisher (director of AB Varpas in 1921 – 1931, editor of Varpas magazine in 1931 – 1932, editor-in-chief of Lietuvos žinios in 1922 – 1936) refused to publish, what she considered, regime propaganda. It can be assumed that she was unfavorable to the regime both because of her activities and because of her personality, known and appreciated in society since the beginning of the 20th century. But let's go back a little further, to the dawn of Independence.
Was it possible for F. Bortkevičienė to become a signatory of February 16? V. Jurėnienė thinks it could have been. "If she had returned, she could have become a signatory. In 1916, she created an organization to help the Prussian Lithuanians, who were deported to Siberia at the beginning of the war, in 1914, after Kaiser's Germany occupied Prussia. So, she left to raise funds, mainly in Russia. Then the Regional Council established in Lithuania was a mediator between Lithuania and Kaiser's Germany. It was not intended that the council would become a state institution to sign such documents. This is simply a matter of historical circumstances. But she would have become a signatory one hundred percent, because look, who sits in the Great Seimas of Vilnius? Felicija. Who is on the organizing committee of Saint Petersburg? Felicija."
Perhaps she did not see a greater goal than Independence.
Memory. Symbolic, but alive. Felicija Bortkevičienė's Language Prize for significant volunteer work related to the promotion of the Lithuanian language and culture has been awarded to Lithuanian and foreign citizens, organizations, and institutions since 2004. The winner of the prize is announced on May 7, commemorating Press Recovery, Language, and Book Day, and the prize is awarded in December. In 2022, the Seimas Commission for the Traditions and Heritage of Lithuanian Studies awarded the prize to Vilnius University lecturer, literary critic, essayist, and editor Dr. Regimantas Tamošaitis.
I asked the professor if there was a need for some other appropriate commemoration of F. Bortkevičienė. "I think that Kaunas – where Varpo printing house used to be (Gedimino St. 44, – ed.) – should definitely find a place for her. She lived nearby and her funeral reception in 1945 was held in the printing house. It should be a bell, maybe a newspaper, but not Felicija. I am against figure sculptures and busts. After all, she was a very modest woman, worked quietly, and did not participate in charity dinners and parties. In addition, I think that she, like other strong women, should appear in textbooks next to Stulginskis, Smetona, and Grinius. After all, it was she, who, in 1919, when Poles occupied Vilnius, loaded government documents on a sled and transported them to the train to Kaunas." By the way, F. Bortkevičienė (who didn't nominate herself) and G. Petkevičaitė-Bitė fought against Kazys Grinius and Smetona in the presidential elections. Everyone knows how long Grinius served as president. We can fantasize for ages about how things could have been.
V. Jurėnienė cannot say what was Felicija's cause of death, "Perhaps she did not see a greater goal than Independence."