Vytautas Damarackas, who wears an honorary donor badge, has stopped donating blood for a year now. The reason is mundane – he turned 65 last year, which is the upper age limit for blood donors. A man who works at the National Kaunas Drama Theater says that he never got to know who his gift went to, whose life he may have saved – there are too many of them. It is nice that we can congratulate our hero on his upcoming birthday. The Kaunas resident came to this world on the second day of Christmas. "I remember my late mother saying, 'You were kicking inside, and it was snowing so beautifully outside.'"
Vytautas, theater came to your life before blood donation, so maybe let's start with that.
Yes, I have been a donor since 2003 or 2004, and I have been working in the theater for the 48th season. I am one of the oldest employees. Now I am just finishing my vacation, I rested for a whole month. Due to my seniority, I am entitled to 36 rest days a year. And how did I end up here? Simply. I didn't have a job and I read they were looking for staff. They did not want to employ me because I was very thin, I weight 59 kilograms, and the decorations are heavy, after all. But in the end, they employed me. For 6 years I played music. I worked in other theatres as well, for example, in Kaunas Small Theatre. Until now, my job description was this: Chief of Set Design Installation Team but recently it was changed into Head of Set Design Installation.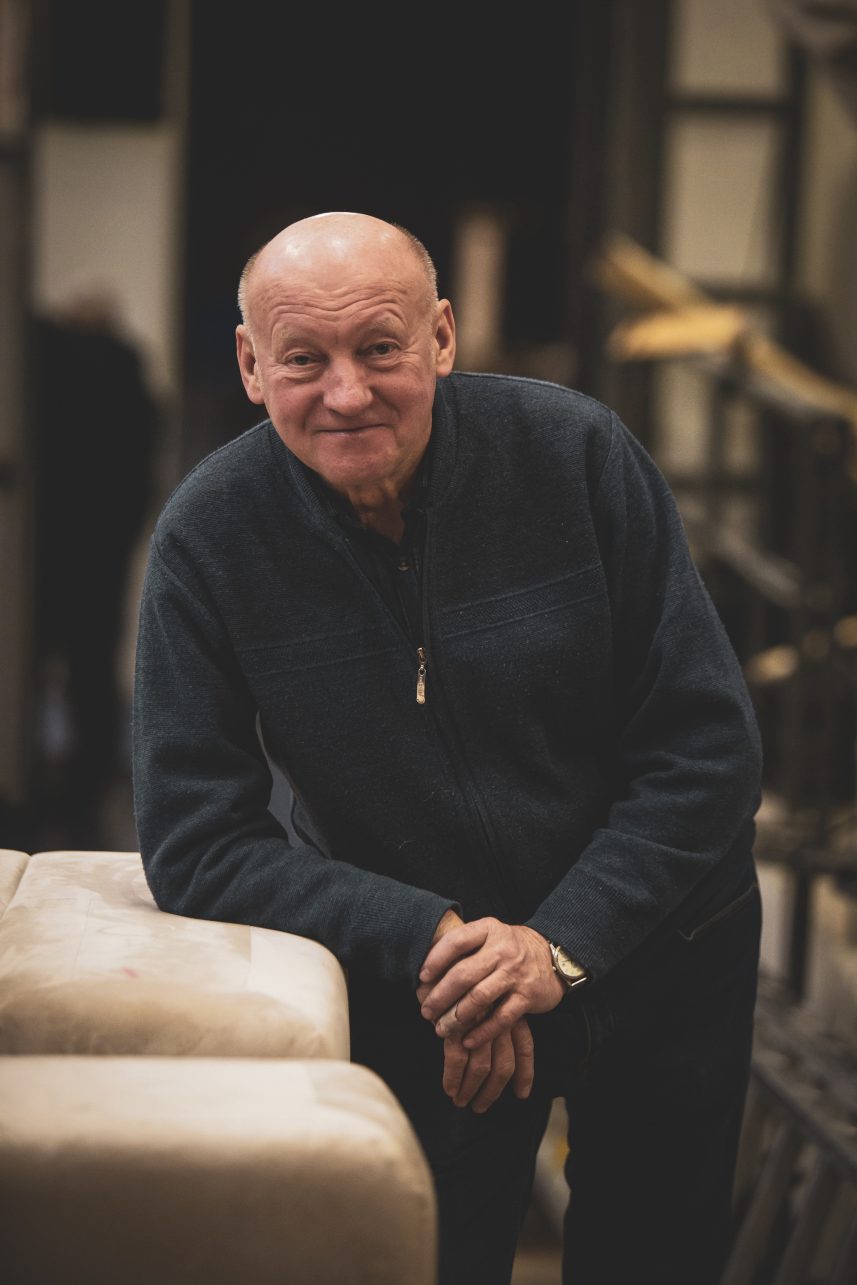 What do you like most about the theatre?
Of course, I always love to see the performances. Although my colleagues and I laugh that we are a spoiled audience. Especially, it if another theater is on tour, we notice all the mistakes. But, in general, I can say that this job is not monotonous. The plays change and there are also tours. I have been almost everywhere in Lithuania, as well as abroad. For example, we spent several weeks in Paris with Gintaras Varnas play Crime and Punishment. All his productions are very solid. I also appreciate Agnius Jankevičius. There are also performances that you wouldn't want to see twice but most of them are good.
Dorian stood out from the recent ones. When it premiered, I was on vacation, so I didn't participate in the process, but I saw it later. There's a lot of work to be done for this production, the whole team works during the performance, making changes in front of the audience.
How many times have you given blood?
Maybe 56 or 57. Of course, there are people wo had given more than I did, for example, my brother. He started earlier, and donated blood 100 times.
Did you copy your brother?
Maybe not directly. It's just that we have the same blood type: AB. It is considered the youngest. When I heard that my brother was donating, I followed suit. Others say that they feel bad afterwards, but I didn't feel anything. You just eat a bit more and that's it. And now, as I said, the age prohibits me from doing it, otherwise I would continue donating it because I feel great. I keep reading that there is a shortage of blood in hospitals. I think it is a good deed that does not require much effort, it's nice to help someone. And who is that person – I have no clue. Perhaps you.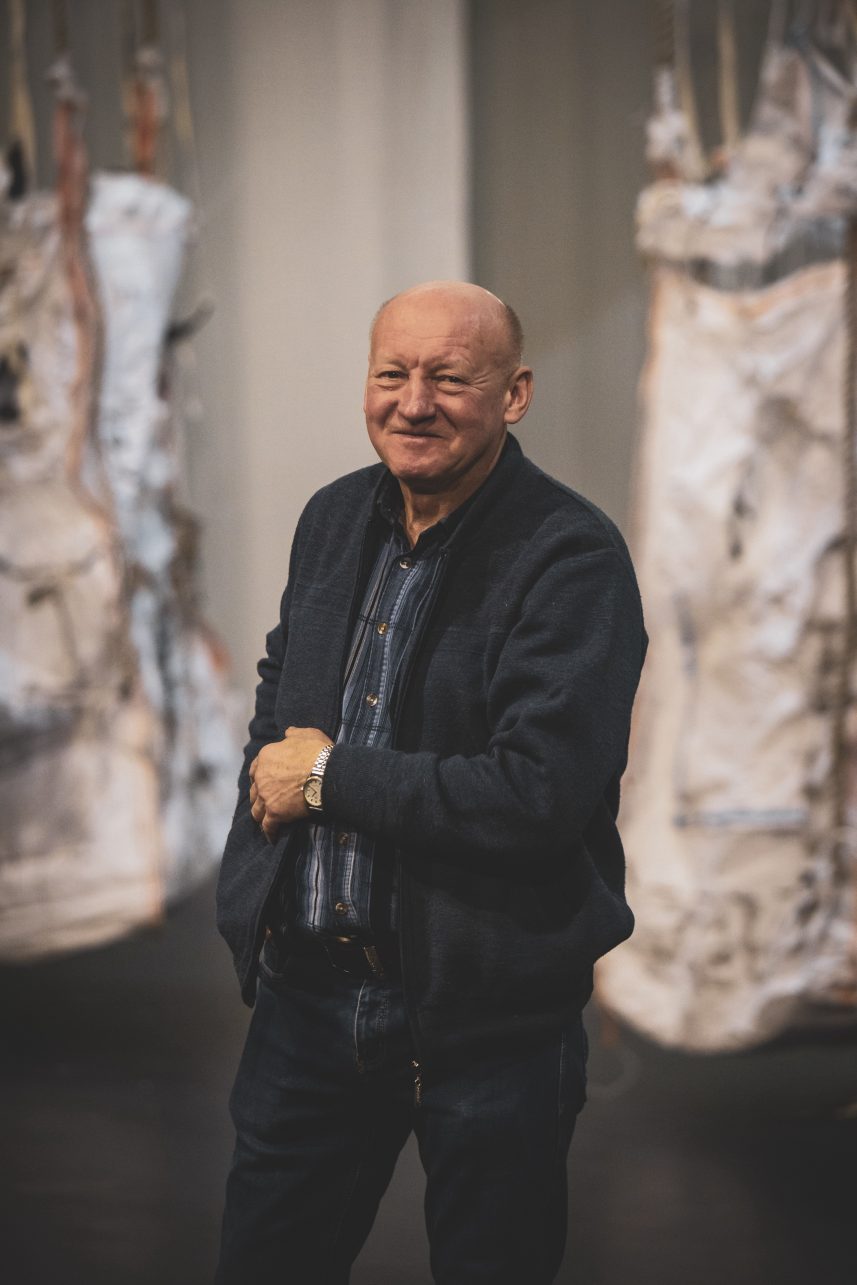 Blood donation is encouraged as a voluntary act. But as an honorary donor, you're guaranteed a bigger pension, right?
Yes, I already receive the donor's pension. But when I first gave blood, there wasn't even a law that guaranteed it after what seemed like 40 times. And now there were considerations again. It was questioned whether that pension is needed. I managed to jump on that train after giving a couple of buckets of blood. But I don't do it for the reward.
Now it is easy to donate blood spontaneously, as various campaigns are always taking place, tents are set up at the designated points. And you probably didn't do it spontaneously?
I gave blood every 2.5 months, about 5 times a year. Men can do it 6 times a year, and women can do 4 times. I used to go to the Blood Donation Centre on I. Kanto Street when it was still operating and later to Kaunas Clinics. I visited there about twenty times. Eventually, it became a habit to refresh the body. And the team used to recognize me and say, oh, a regular customer has arrived! I also saw quite a few students, maybe they were doing it for the money. Then they would lay all pale, maybe out of fear. For me, as I said, the reward was never important. But, of course, I accepted tickets to the cinema as a thank you, and there were also vouchers for lunch. If they give it, why not take it [laughs]?
You have also received an honorary donor badge, and I'm sure other honorable mentions as well. Does that make you feel nice?
Of course. The then Minister of Health Rimantė Šalaševičiūtė presented me with this badge in 2014, I think. It is the highest award. It is marked with the number 37; it means I am the 37th to receive it in Lithuania. Before that, I got a badge given to distinguished donors, then a merit badge, and after 40 times you become an honorary donor. On such occasions, it is interesting to meet and chat with other donors. We don't have a separate club as far as I'm aware, but I guess I should check. But usually before the New Year we received an invitation to get together, to congratulate and reward new donors.
Did you have some tradition, or a ritual before or after donating blood?
When I still ate meat – it has been years now since I have stopped – I would eat some beef to replenish my iron levels. I also took iron tablets for a week before visiting the blood center. Nothing else.
Why do you think many people who can give blood don't do it?
Maybe they are afraid of needles. After all, the needle is put in your vein, not a finger. Others might not want to because they have heard all kinds of stories saying that it's not good for you. I have no idea; I haven't thought about it.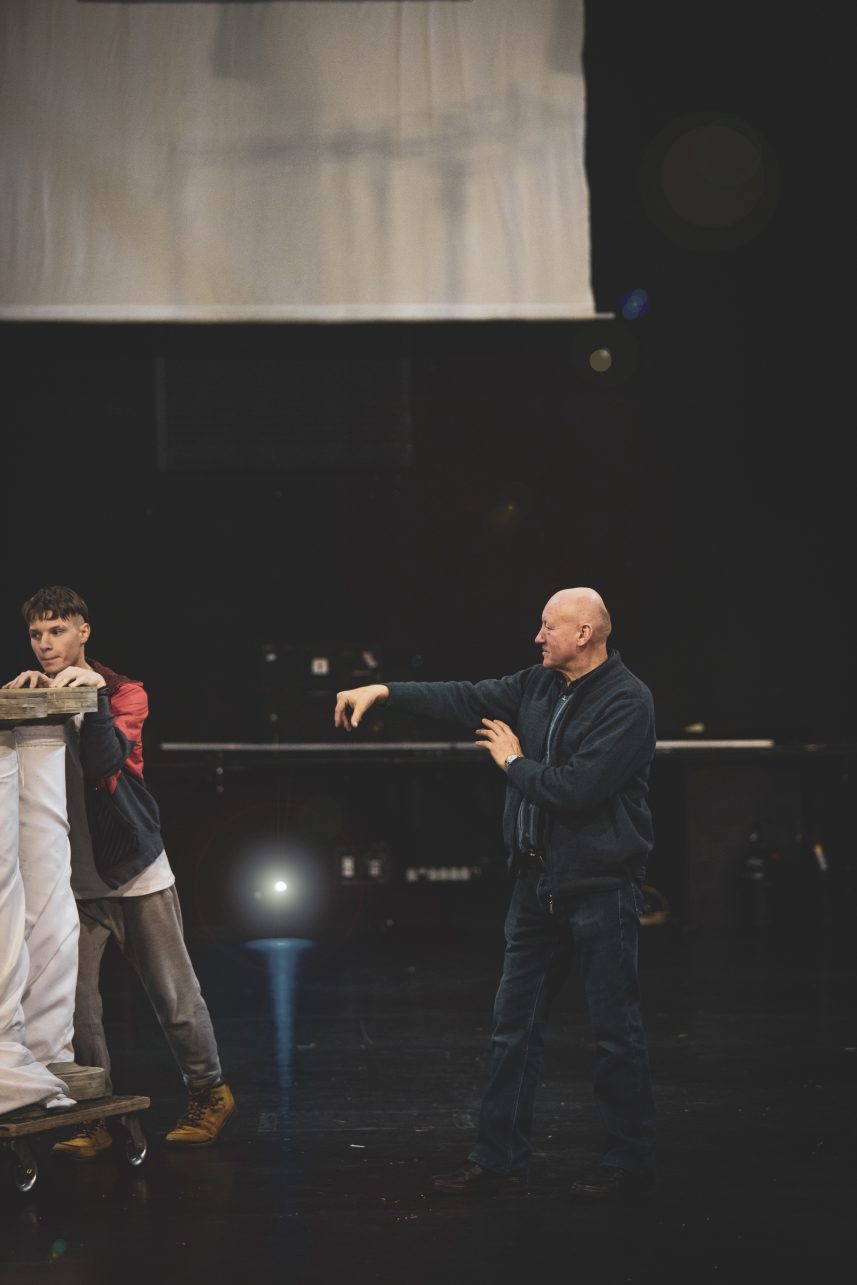 The drama theater team is quite large, and you are also one of the oldest employees. Have you ever encouraged your colleagues to become donors?
Yes, at least two became donors because of me. Maybe there are more, but I can't answer for them. One is a sound engineer who doesn't work here anymore and another one is a colleague, who was unsure whether her blood would be suitable, because she had jaundice once. But after examining the sample, it turned out that everything was fine.
Do you generally tend to share what you have with others?
Well, it depends [laughs]. I am not stingy. I help others as much as I can. I can play music, for people, usually without pay, but if offered, I don't refuse.
You were born on Christmas, so the holiday season is special to you?
Oh, the worst date to be born. On the 26th, everyone is already stuffed with food and tired, no one wants to come to a birthday party, saying they had partied enough. It's sad [laughs]. But at least it saves money. Sometimes, I celebrate it later, for example, during Vytautas' name day on January 5.
What would you like to wish for readers who are looking forward to the holidays?
Something you cannot buy – health. Only health. You will have everything, and you will be happy if you have your health!
And what do you expect to receive as a gift?
Ha ha, I don't even know. I don't put too much weight on it, whatever gift I receive, I will enjoy. I don't need anything. Although, for example, car air freshener is a fun gift. It is a nice and useful thing, and it doesn't cost much.
People who read our conversation will shower you with those scented car air freshener trees now!
Maybe. And it's fine, you use one, and put the other one to the side and remember the person.