There are not many people like Vladas in our country. One of the old-timers of the National Kaunas Drama Theatre describes his profession in a simple way: it's not a job, it's a lifestyle. He has been working as a lighting designer for our city's largest theatre for several decades and has painted almost 200 different productions with his own hands. And we are talking now, this spring, because on International Theatre Day, at the traditional Fortūnos award ceremony, Vladimiras Šerstabojevas took to the Romuva stage to receive his own Fortūna – a thank you for his contribution to Lithuanian performing arts.
Four generations of creators and audiences
A few years ago, while working at the Kaunas City Museum, I helped to preserve – in my view, a monument of Lithuanian technology – the long-lived lighting control console of the NKDT's great hall, in front of which my interviewee spent most of his career.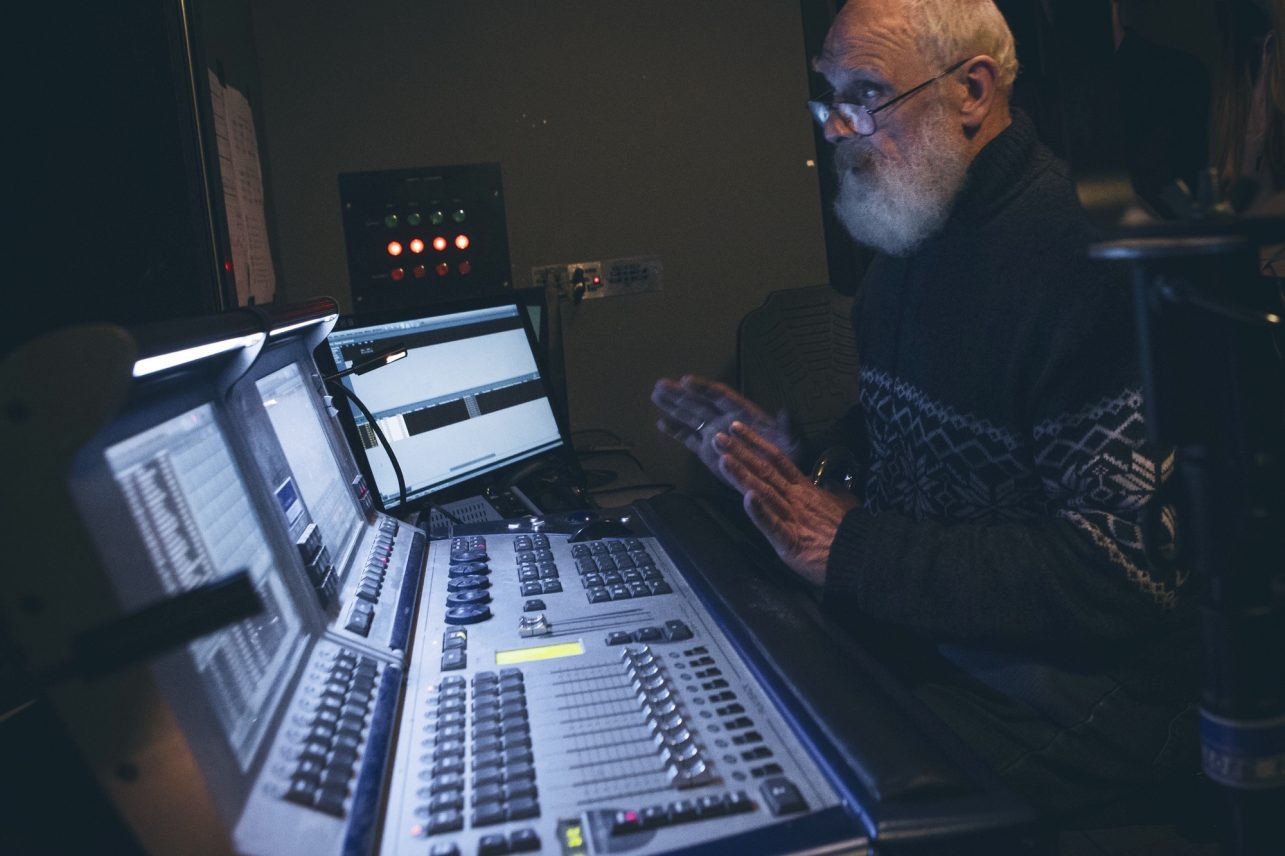 "At that time, only Kaunas and Moscow had such Hungarian Tungsram equipment. The works of all the greats were lit using it. I worked with Gytis Padegimas, Jonas Vaitkus, Valentinas Masalskis, Vytautas Balsys, and others," the lighting designer says.
In the most intense phase of his life, the veteran of the drama theater contributed to at least 10 premieres a year. His CV was also richly supplemented by his more than 30-year friendship with Aura Dance Theatre and its head Birutė Letukaitė.
At the theatre by accident
The interviewer's mother was born near the village of Užusaliai and his father was born in Naujasodis. Later they moved to Kaunas, and Vladas was born here. Half a century ago, he graduated from the Kaunas Polytechnic University (now Kaunas College of Technology) located on Tvirtovės Avenue where he majored in metalworking and cutting. After that, he joined the army, not knowing what he would do later in life.
"I got into theater by mistake. I returned after military service and worked a little at the Elektronika (now on Mituvos St.), but I didn't really like the role of a junior research associate. After a few months, I left this place, and a friend suggested that I come to the theater: a position in the lighting workshop had just become available. Well, I thought to myself, I will work here temporarily until I find a better job. My search extended to four decades," Vladimiras laughs.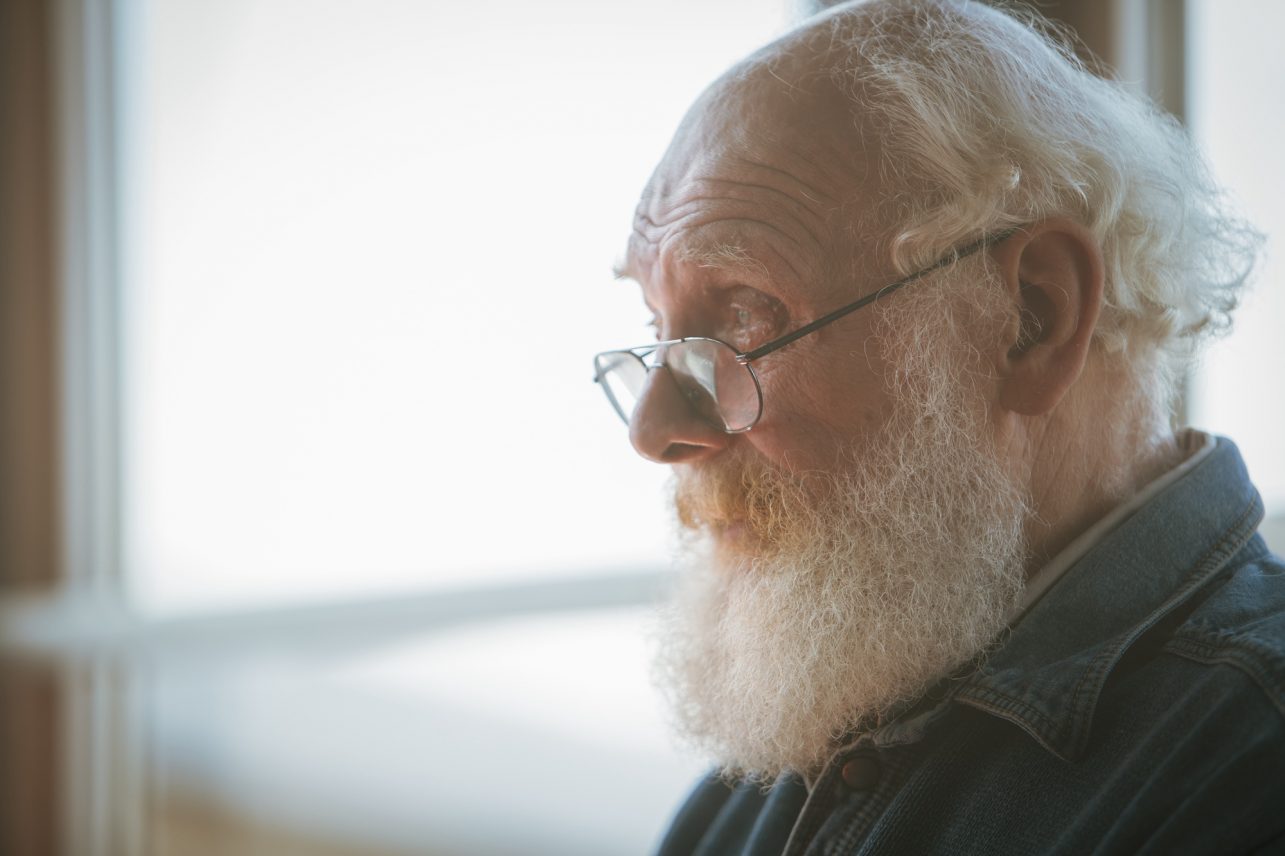 He does not hide that he ended up there being unskilled. He had no clue what that light was and what it was needed for or how to use the spotlights, let alone have an idea about their differences.
There were excellent teachers
Young and hardworking Vladimiras, as he says, had good teachers. Technical science does not take long here. The basics of light physics, the differences between spotlights, types of wires, and electrical knowledge can be learned quickly. The creative part is the more difficult one – which only colleagues help to develop – because no school will teach it.
"My boss was Dmitrijus Bojarinas, I worked with him here for 25 years. Later, he went to Girstutis and worked there until the start of the pandemic, despite being older than me. Thanks to him, I quickly understood the technical part of this work," the wolf of the National Kaunas Drama Theater pays his respects.
As he repeatedly mentions, the theater was flourishing at that time. A wonderful tandem of professionals was working at the theatre then: scenographer, and artist Janina Malinauskaitė, and director Jonas Vaitkus. Vladas claims to have learned a lot from them, especially from Janina – the ability to see what is needed on stage and how to paint it. When she was presenting her models, she already knew where and how things should be illuminated.
"I learned how to improvise from Birutė Letukaitė. No Aura dance performance is the same. Everything is changed, constantly improved, alive, and moving. Often in the middle of a performance, I hear that certain parts were changed. What to do now? You worry but then you improvise each time, and almost always succeed because you already know both the technique and your colleagues," the interviewee smiles.
I gave my whole life to theatre, but I have three daughters, and that is my best award.
V. Šerstabojevas opens up: perhaps the most memorable moments of working in the theater are with Gintarus Varnas. He remembers every performance perfectly, all the work processes, which were also a kind of important school.
"We were working on the play Innocence, and well after midnight, I finished coloring the lights for one of the main scenes. Gintaras turns to me and says that the light is beautiful but it's somehow devoid of anything. This is the secret of theater lighting: it must match the action, the emotion. The most important thing is to learn it," Vladas continues.
Nothing should be disturbed
We understand the sound directly: it either sounds good or not. We understand light intuitively, paying less attention to it, not examining it. Light surrounds us constantly, it is normal for us. Sometimes we don't even understand how much emotional load it provides.
"The same words will sound different in a dark alley and in a moonlit beach. The task of light is to be invisible but felt. If the light starts to stand out and dazzle, you lose the actor, the thought, and the viewer's attention is diverted. The light must be "invisible". Of course, there are breaking points, it is possible to deepen it, to add suggestiveness, but these are just certain emphases."
The lighting designer tries not to disturb. Their purpose is the actor's comfort on stage. When appearing in front of the audience, artists do not have to think about where to stand, whether shadows fall on their faces, or whether the colors match the desired emotional load.
In concerts or other entertainment events, it is the other way around: there is no acting, so the light has to be even more intense. Theater lighting designers want to be invisible but during a concert, greater effects are required. There are no such great dynamics on the theatre stage, the lighting designer plays with the architecture of the atmosphere.
"There is a play, ready for the stage. It is naked. The light is like a garment with which I dress up the play and the people performing in it. The final image will be determined by the colours you choose to light up the decorations, and faces, and shape the shadows. The decoration is like a sketch, it looks one way with the lighting on duty and takes its final form when we join," Vladas says.
More than a job
My interviewee jokes that working in the theatre is a diagnosis. You are constantly tied, and you experience a lot of stress. You have to work on weekends, nights, and holidays.
"Often, we arrive first, assemble the equipment, and are the last to leave, having dismantled everything. We almost always must actively participate in the creative process, act together, and dance together. People make mistakes and forget, for example, stand in the wrong place or skip a scene. Our job is to react in real time and fix those human errors," the lighting designer of the National Kaunas Drama Theatre says.
However, Vladimiras claims that there are no irreplaceable people, only unique ones. Each performance has its own notes, scores, and program lines. But nothing will replace the personal style of each artist, just like in painting.
No shortage of awards
"I gave my whole life to theatre, but I have three daughters, and that is my best award. They all went through this theatre nightmare. The two of them no longer want to do anything with it and Monika works as a light designer in a musical theatre. She's a talented kid, stubborn as a ram. She said she will prove that a female lighting designer is not worse and even better than men. And she will succeed," Vladimiras says proudly.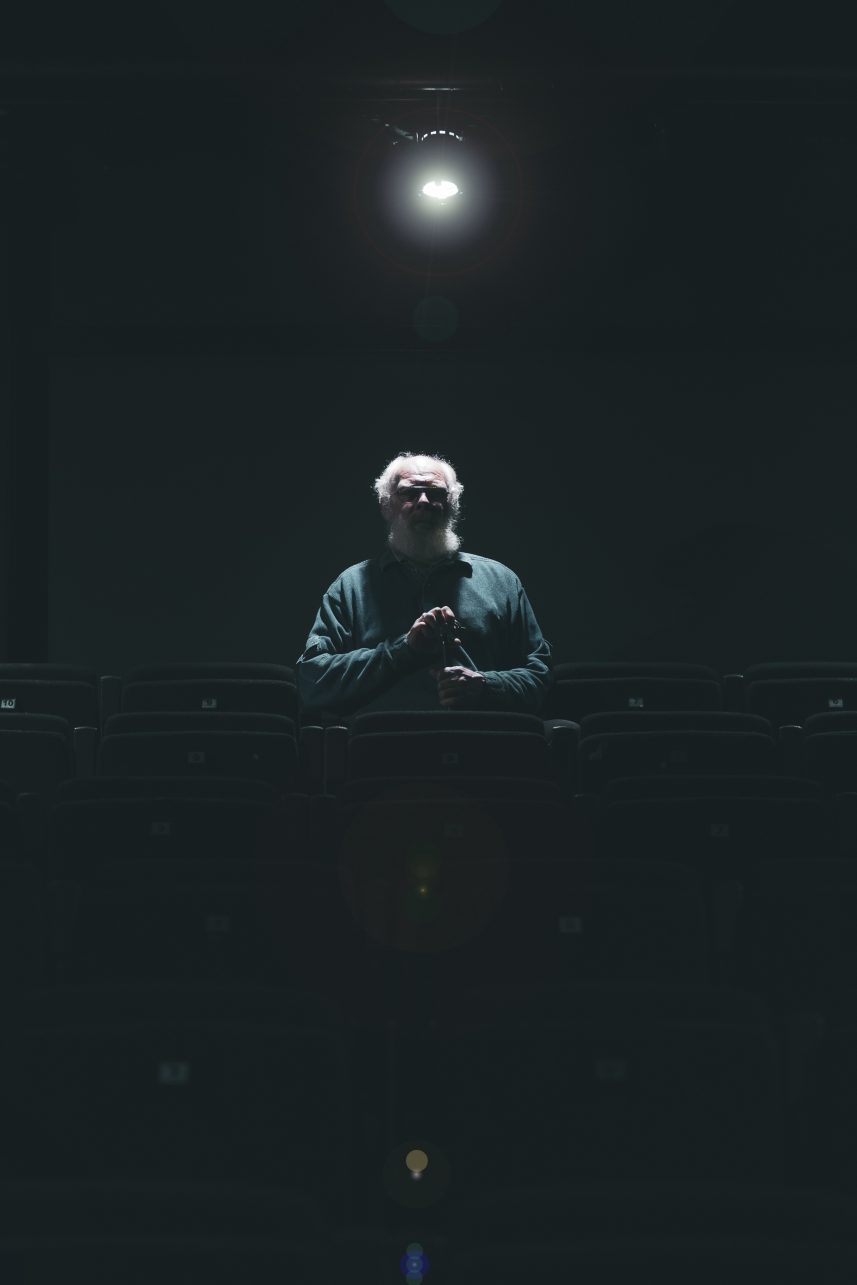 So, what about Fortūna and those tangible awards? "I don't really work for them, I work for the person, who leaves after the play; for what I see in their eyes at the door. I work for the smiles, questions, attention, and even tears. Awards are just a necessary stimulus, which should be in the hands of younger people more often and encourage them to create even more," the lighting designer says.
Despite this, Vladimiras Šerstabojevas is the first in Lithuania to receive an award for lighting design. Such a nomination appeared only in 2010. He won the award for the play Dream No. 5 in Kaunas. Three years later, this art category was also included among others in the Golden Stage Cross Awards.