Apple, bread, sausage and cheese. That's about everything one needs to live, Jonas Mekas once said. Then he added, "Also music and wine. And everything is a miracle." From this list, only an apple can fall on your head (and even inspire a few discoveries), all other miracles of life are a matter of human ingenuity and disposition.
It would be too bold to say that Mekas stuffed sausages or made cheese himself, but he was certainly not indifferent to Lithuanian cuisine.
The filmmaker's daughter, Oona, has recounted how at home in SoHo, she and her brother would stuff themselves with their father's potato pancakes, the only dish he made. He had learned the recipe from his mother. Oona claimed they were the best pancakes in the world. Mekas used to buy bread at the Vesuvio bakery.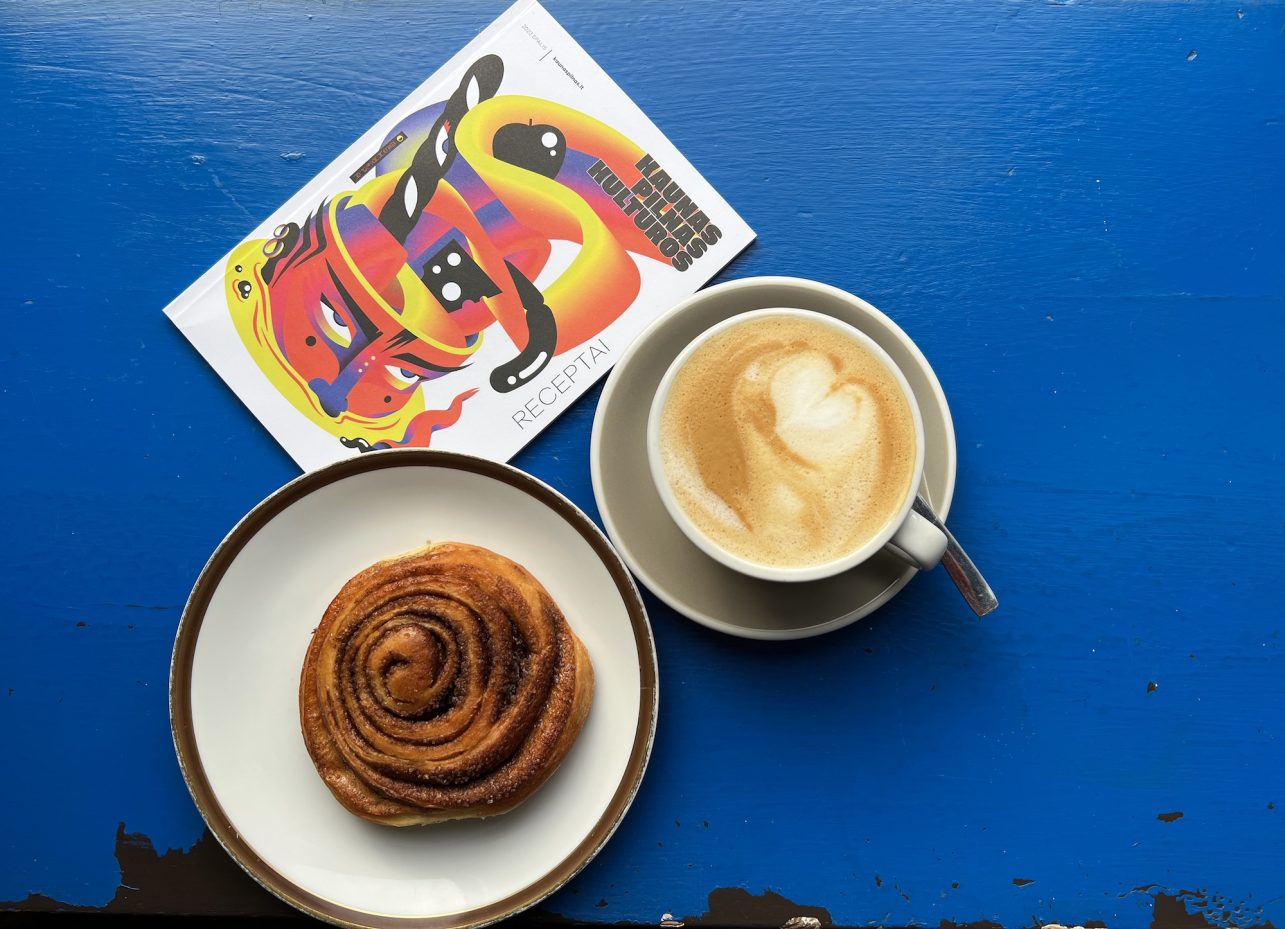 But enough about New York, that has changed so much. We want to eat here and now, in Kaunas, whose gastronomic map changes daily and depends not only on the seasons but also on economic fluctuations and migration.
During a summer like the last one, it's convenient to balance between ice cream and cold beetroot soup or berries and cucumbers but in the fall, whether you want it or not, you have to sharpen your knives, clean the cobwebs from the kitchen appliances and find a peeler. How can you survive without potatoes in their all-possible forms? As you will find out when you read the October issue dedicated to recipes, neither an oven nor a furnace is necessary for a potato pudding baked in Šančiai (frankly, not even a baking tray).
Mekas baked the tastiest pancakes, but another recipe in this month's issue will reveal the secret of the tastiest borscht. Ukrainian, of course. For those who have had enough of our regional dishes, we will offer something of the sea and Taiwanese – even though a tad exotic, still Lithuanian-friendly. We will also share a dish of simple origin but exotic composition – brainaise – the ingredients for which, as the hero of the article about offal reveals, can be found at Girstupis market.
Not one recipe, but all four that require honey are provided by the city's beekeeper – yes, that honey can also come from Žalgiris Arena rooftop. Two more very Kaunas-like texts will be about Skliautas, which has been taking care of Kaunas' bohemians' needs, and its stew, and the one and only in the galaxy Vilties pharmacy's teahouse and its buckwheat zrazy.