"How am I? Good. I'm climbing a mountain, but I haven't really reached the top yet. Maybe this is my emotional state right now. I was recently thinking, that's it, I'm going on vacation, I don't want anything anymore, I'm bored, it's difficult, too expensive, it's hard to assemble a team… And then I get a message from Kaunas Full of Culture. Such things motivate," Simona Poškuvienė calmly says while cutting a lavender-colored cake and placing coffee cups from a vintage set.
Simona is one of those women that catches your eye on the street: a tall blond with piercing eyes and beautiful features. However, the founder of the self-love studio Berlin Monroe located right next to the Yard Gallery opens up and says that she doesn't always feel as she looks. And that's why this is not just another conversation with a Kaunas woman engaged in a successful beauty business.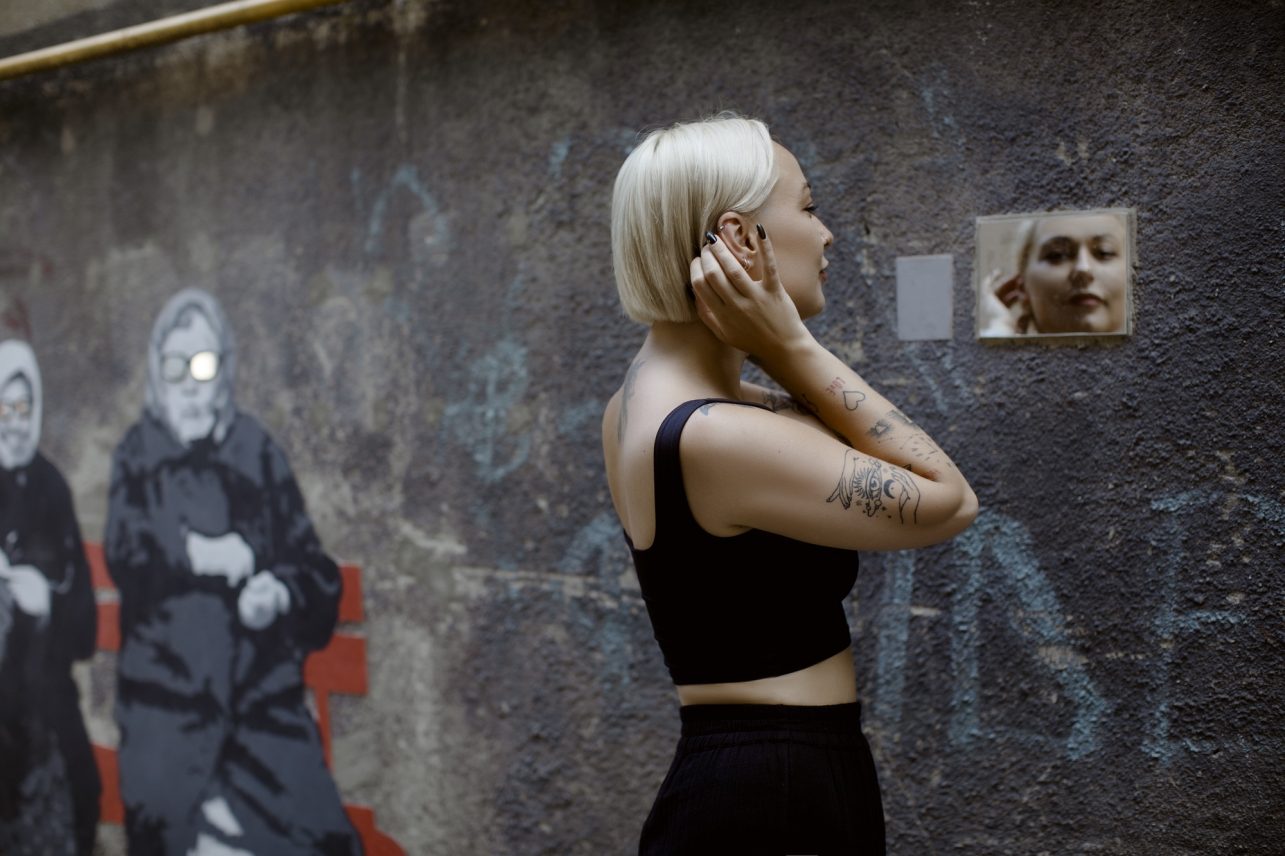 The young generation seeks to open places in Kaunas that did not exist here before, that the city is lacking, and which they have only seen abroad. But beauty salons are not something that we are lacking, yet this one is really different. What prompted you to dive into this type of work?
There was a quarantine. My brother Žilvinas, who owns the club Lizdas with his colleagues, inspired me to engage in new activities. I always wanted to work together because he is someone I have always looked up to. If I work with him, I feel calm, I feel like I am capable. In addition, I have always wanted a safe, interesting, and challenging workplace, but for many years I could not find it, I never fit in. Both clients and colleagues viewed me as somehow unconventional. Maybe even with sympathy [laughs]. Berlin Monroe is a different place because I am different. In the culture that I'm in, there are plenty of girls and guys who want to nurture themselves, not just on the outside, but on the inside. That's why we called ourselves a self-love studio. We don't have glossy fashion magazines – visitors are invited to pick up a book from the shelf, or they can bring their own.
Why do people need to constantly change in order to feel beautiful?
It's a matter of societal attitudes and prevailing norms dictated by social media today. Although influencers talk about inner beauty a lot, they still post their photoshopped pictures. It seems to me that the most important thing is health, beauty begins with it. Although I am well aware of the beauty industry and its effect on human psychology, I personally work with skin and am convinced that makeup is not necessary to look great. I dreamt of becoming a beautician all my life, but my mother used to tell me that it's not worth it. I was already over 20 years old when I decided that I needed it after all. Mom finally understood and helped me get a profession. By the way, I also studied hairdressing. I am not cutting hair now but who knows what will happen later. Now I have an additional interest in marketing innovations because I do a lot of work in my salon, as well as communication. Customers usually find us through social media.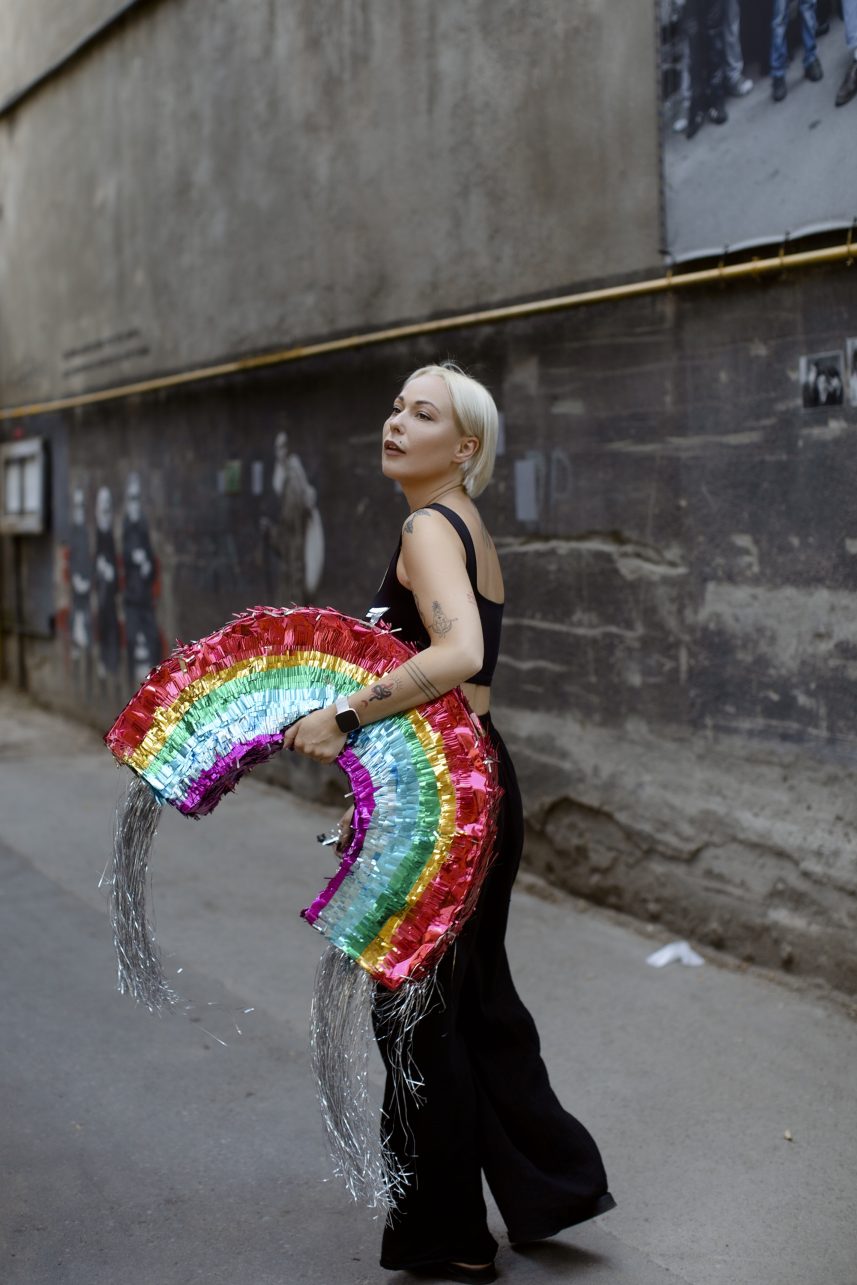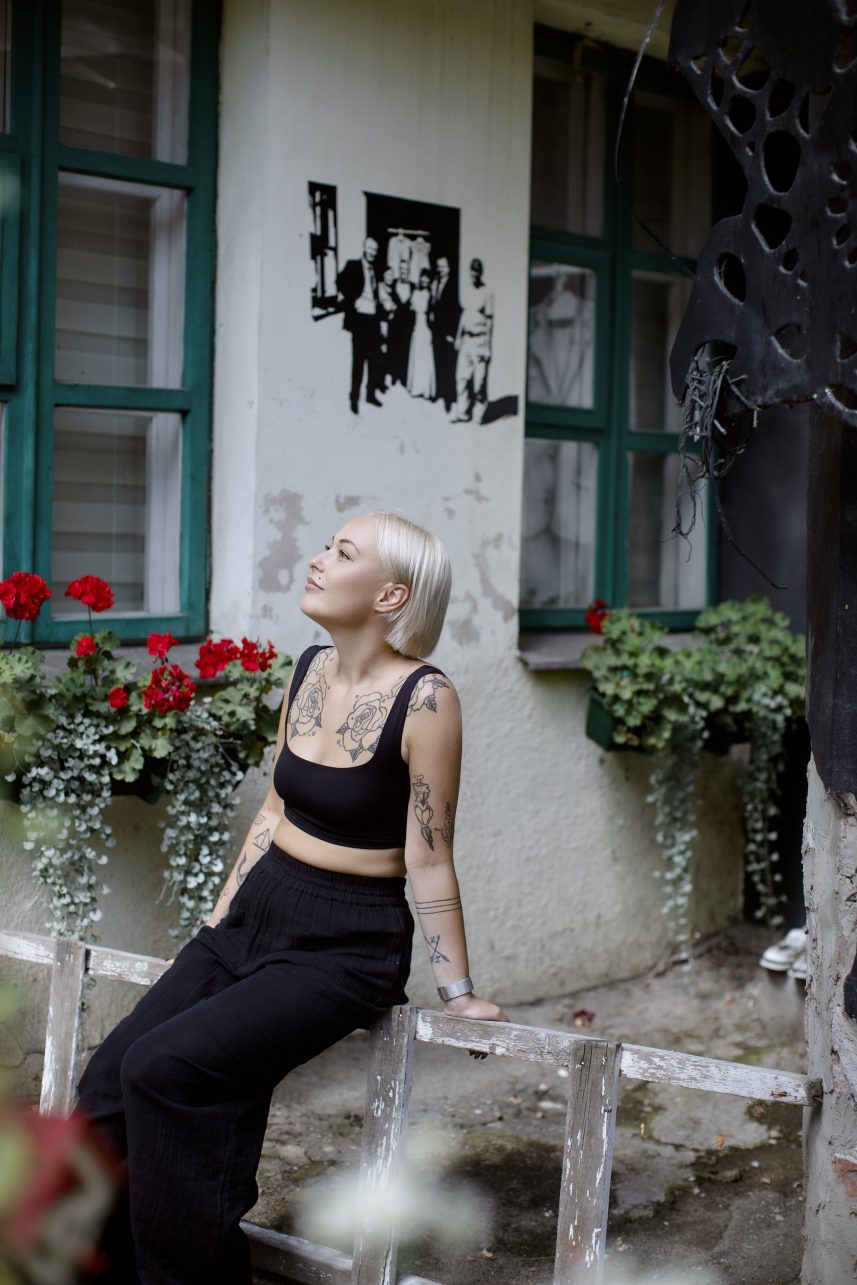 Who are your colleagues?
Part of the team is Ukrainian women. Coincidentally, the opening of Berlin Monroe took place on February 26, 2022, just after the beginning of the war. We were preparing and setting up for a year and then these terrible events happened… I thought for a long time about whether we should hold a party in the face of war. Perhaps, we should stop everything. But we had an honest conversation and realized that none of us knows what will happen in a week. Maybe the war will have reached us. So, we either do it or we don't. We will understand those who will not come, and we will gladly embrace those who decide to visit and be together. We immediately hung blue and yellow Hands on Press posters in the windows, and that's how the Ukrainian women who came to Kaunas saw us. Ksenia, a simply wonderful nail artist, was employed in the studio, and later more of her compatriots followed.
Of course, the team changes, it's normal in the beauty industry, only my colleague and friend Goda has been working here since day one. We also have the wonderful Laura, who still works as a make-up artist in the theater. But I don't lure people away from other salons. I think one look at the interior of Berlin Monroe makes it obvious what kind of place it is, and that also helps you choose.
What inspired this interior?
This is the work of Rūta Jankauskaitė (coincidentally, this artist from the capital is also the author of the August issue's cover, ed.). I followed her work for a long time but never thought that we would meet. We immediately felt a connection, and even though she is not an interior designer, Rūta took on the challenge, and my brother and I implemented her wonderful ideas. The first room in the studio is an interpretation of the subway in Berlin. A yellow wagon and a waiting area are covered with white tiles. However, when we started working, we realized that the yellow color casts a green tone on the blond hair of hairdressers' clients! I had to adjust the creative solutions a bit, but the original idea did not change. And Berlin is coded in the name! It was invented by another friend of ours, a DJ, Laurynas Rėčkus, who previously worked at Kaunas 2022. He thought that the Hollywood glitz and Berlin underground culture was a perfect fit for me – a partygoer.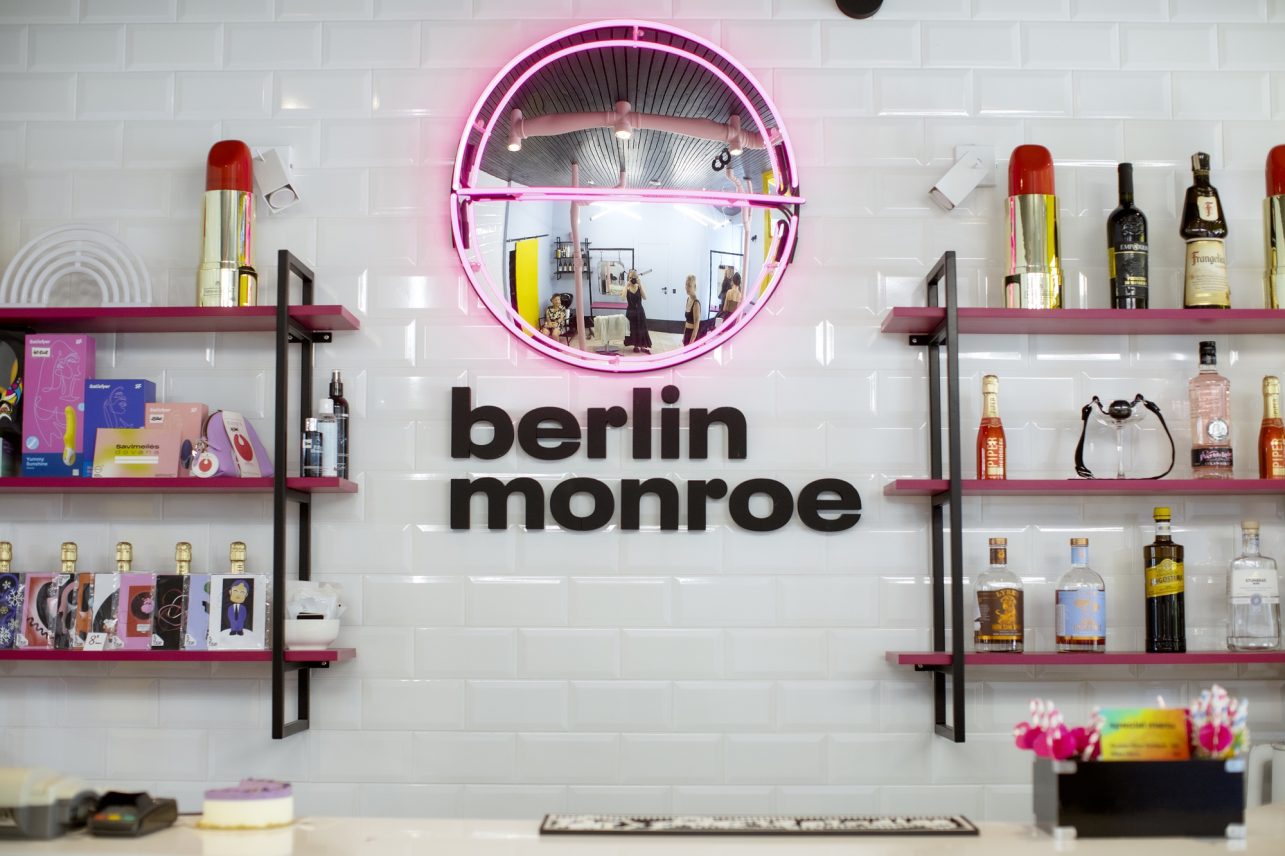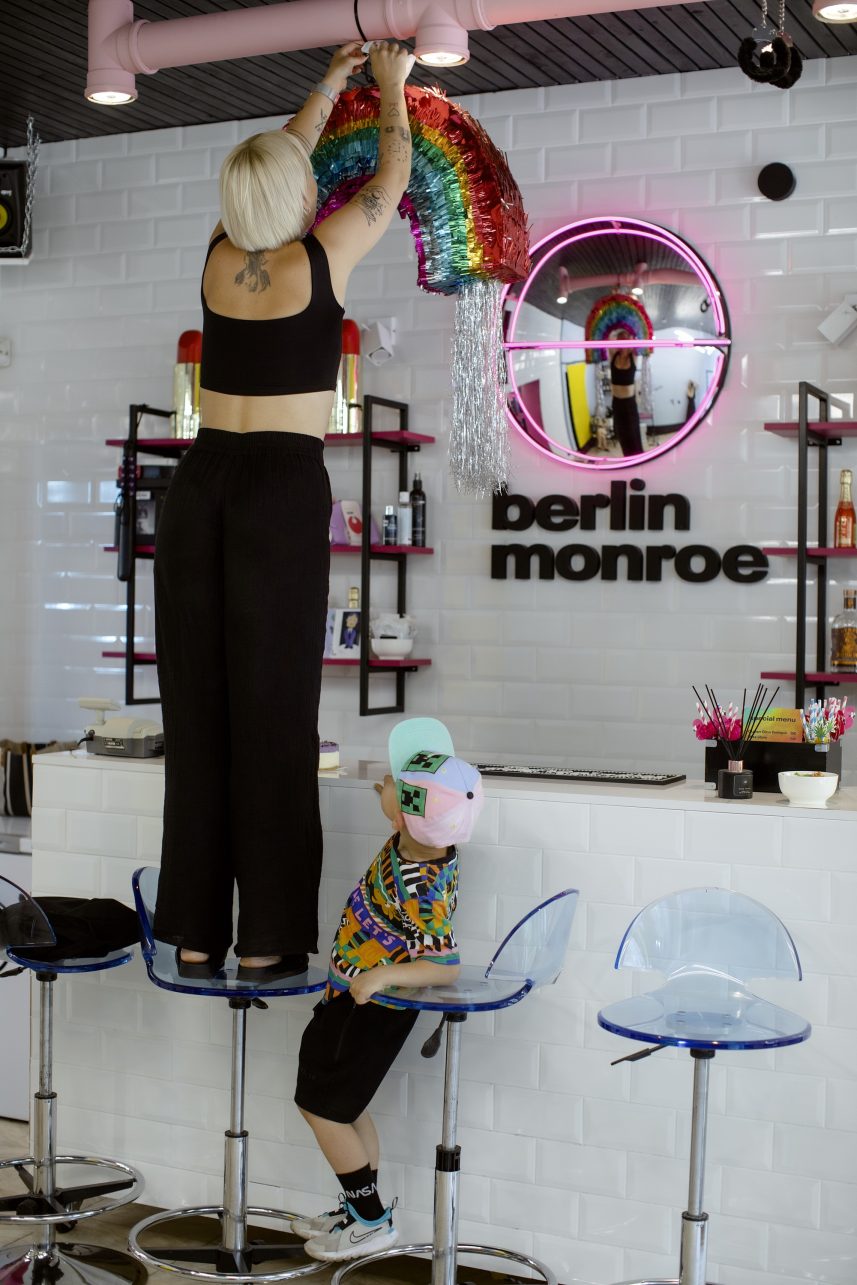 Perhaps the studio's relationship with the Lizdas community is inevitable. After all, even at the Audra festival, you had set up a pop-up salon where you invited everyone to put some makeup on.
Yes, and we also organize Lizdas pre-parties because we have a small bar here, too. The club's work in communicating and building the community really helped us. We have the clothing swap tradition, where someone's old garment finds a new home. We will probably meet on this occasion in September. We have also started organizing karaoke nights and we would like to offer Berlin Monroe visitors dancehall classes so that we can all relax properly, and the latest idea is art therapy. In order to understand how it works and to be able to tell my clients about the therapy, I started attending classes at the studio in Petrašiūnai. I really like it!
It seems to me that the relationship between a beautician and a client often turns into therapy, especially if a long-term close relationship is established. Do you agree with that?
Of course. You have to listen, then give advice, and sometimes stay silent. As a beautician, I also help people solve deeper problems. I often see a client coming back with more and more self-confidence, happier.
Do you like to dress up?
Yes, and this is one form of therapy for me. You can see when my mood is really bad, then I try to beautify myself more. When you can't handle the inside, you turn to the outside. You try to disguise yourself. And the better you feel inside, the less your appearance matters.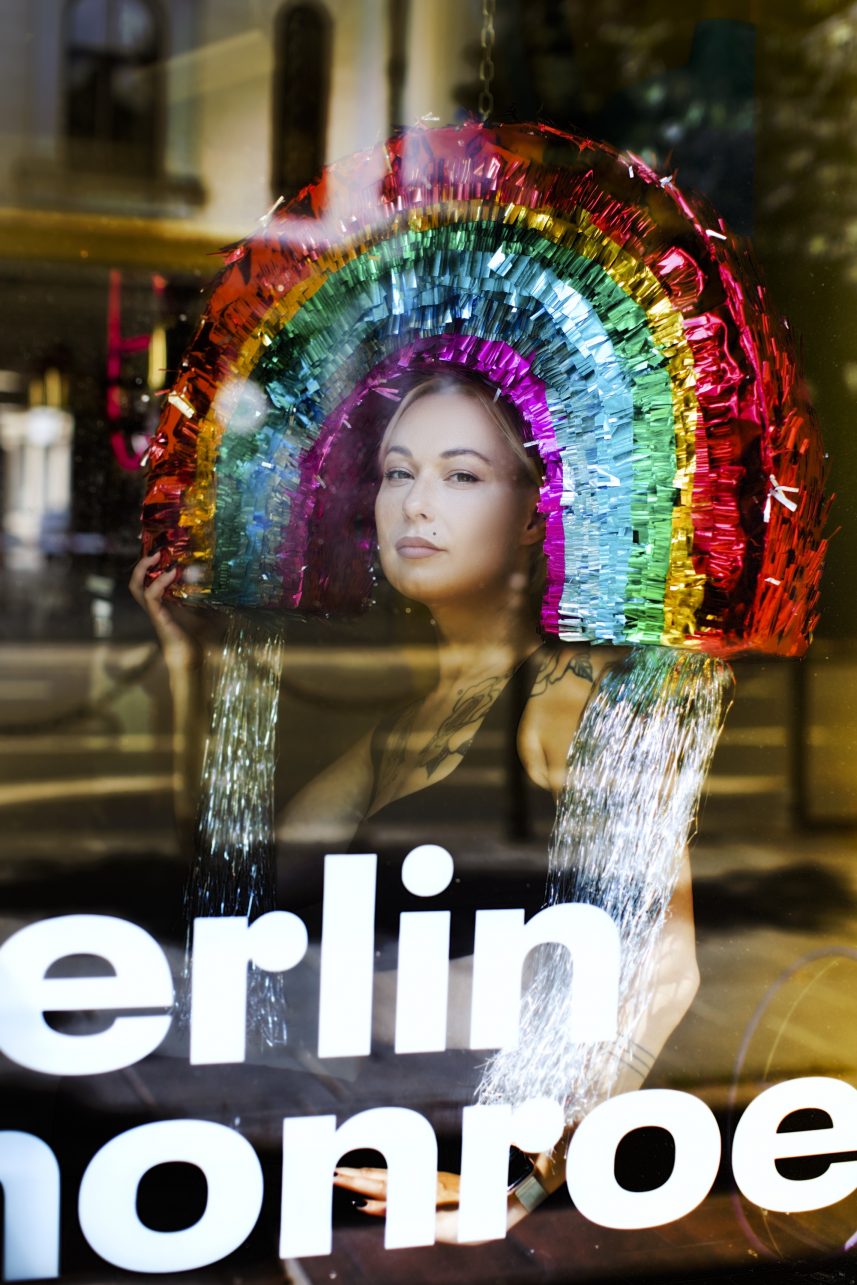 You work a lot. And what does your leisure look like?
I was recently in a homestead with no electricity. What a wonderful vacation! I never thought I'd like it, but lately, I've been trying to look at the world with as much of an open mind as possible and think about what's going on inside me. It's not easy, it's definitely easier to cultivate external beauty [laughs]. Last year I felt really bad, even though I was already the owner of Berlin Monroe. It just seemed like I would never be happy again. I like myself a lot more today. Others say that I am glowing. It takes a lot of effort and asking: what else can I do for myself? I want to not only gain this knowledge for myself but also share it with others in the studio.