Six thousand kilometers in four months in South America. A lot. This was the journey completed by a traveler from Kaunas, Tomas Utka. His quarantine was truly impressive.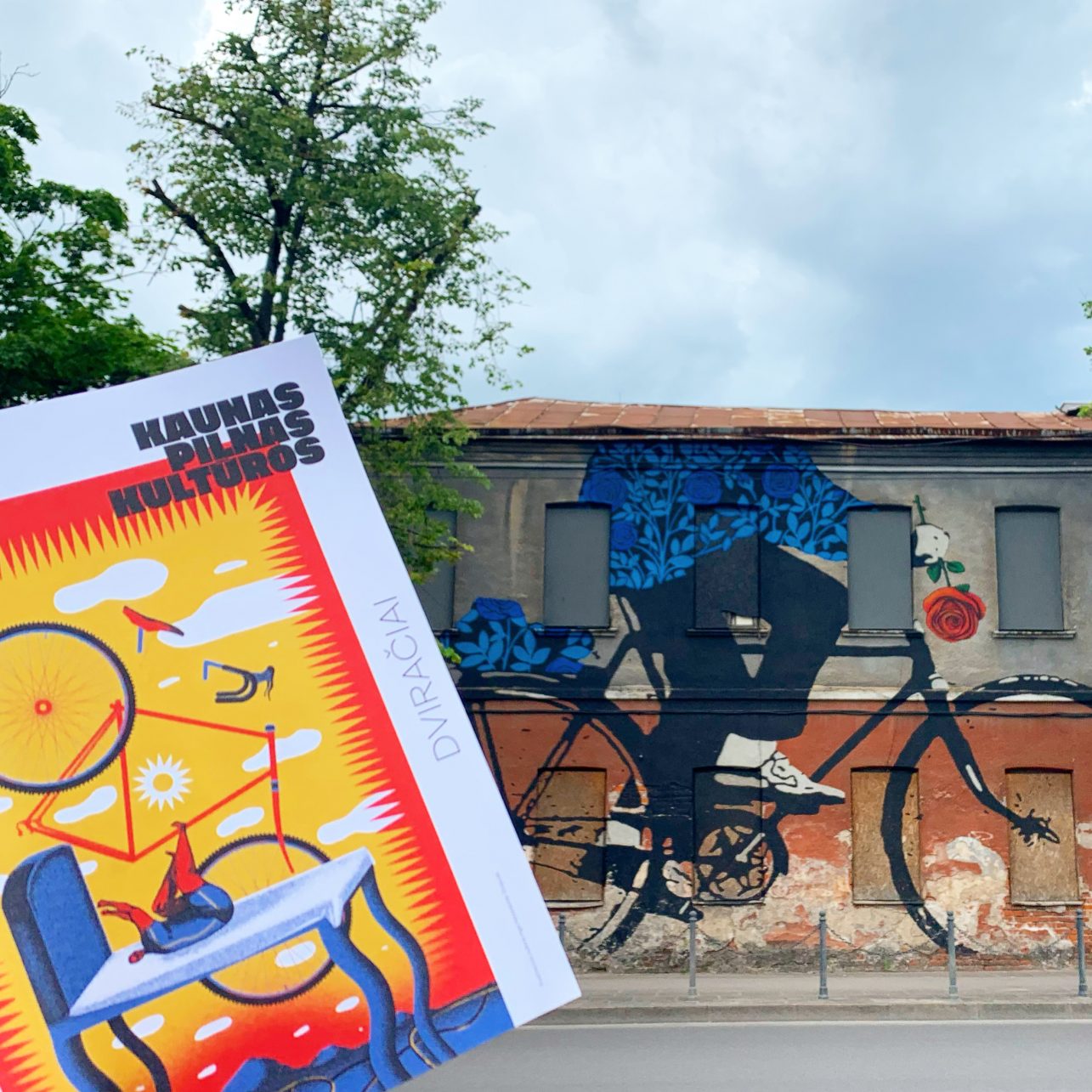 However, the essence of a bicycle is neither kilometers nor speed. Yes, it is a means of transportation, a way of life but first and foremost, a mindset. A form of being here and now. As one of the heroes of this issue, painter Pranas Griušys says, a bicycle even helps you hunt. You are one with it, it is your closest friend, an extension of your body. Or perhaps it is you who extends the metal construction.
There are many examples of the relationship between culture, artists, their inspiration (or relaxation), and cycling. Writer Ray Bradbury managed to survive with his steel horse and without a driver's license in such a car-friendly city as Los Angeles. And Sherlock Holmes creator Arthur Conan Doyle recommended the bike as the best way to get rid of dark thoughts. But the distinguishing feature of our days is complexity and that is why Griušys has a car.
And Solveiga Dambrauskaitė-Bakutienė has a bicycle, a seat for her daughter, a car and a motorcycle. However, the most striking of all her ideas are for bicycles. She wants to make it easier and safer to move with a bike, exercise, discover or simply ride to work. Solveiga is also one of the main people behind the initiative SkirtBike Kaunas, which we also present in the July issue.
Romanas Senapėdis, a vehicle collector and cultural heritage specialist, answers the question whether this has always been the case and tells us about the time that the cycling mania began in Lithuania. And the representatives of Kaunas Extreme Sports Club speak about the future tinted with the hopeful glimmer of Olympic rings.
One of the most difficult variations of a bicycle is a tandem. Not so much because of the construction but because of the psychological preparation necessary for the trip. Justinas and Rasa from Kaunas talk about the two journeys – one to the north and one to the south. And an X who is doing his PhD in Kaunas, reveals the two-wheeled specifics of a courier's work.
And now, a game. Can you count how many times we mentioned Parodos Hill in this issue? The prize is moral support for reaching its top on a bike.