One of the most important gifts given to the city by the Kaunas – European Capital of Culture 2022 program and its great legacy is the strengthening of the existing communities or the birth of the new ones: of courtyards, streets, neighborhoods, institutions. People united by values, goals and, of course, hobbies. Even a critical attitude can unite.
It is already 2023, and after the pace slows down, it will be that communal feeling that will continue to lead us through the cultural forest where it is always easy to get lost. It's easy to get tired and want to give up, change direction drastically. Go away and forget. Pretend that nothing happened, or nothing is left. All those events, initiatives, objects – what is really left after them? Connections. Conversations. Phone numbers. Messages. Courage to approach, ask, and answer.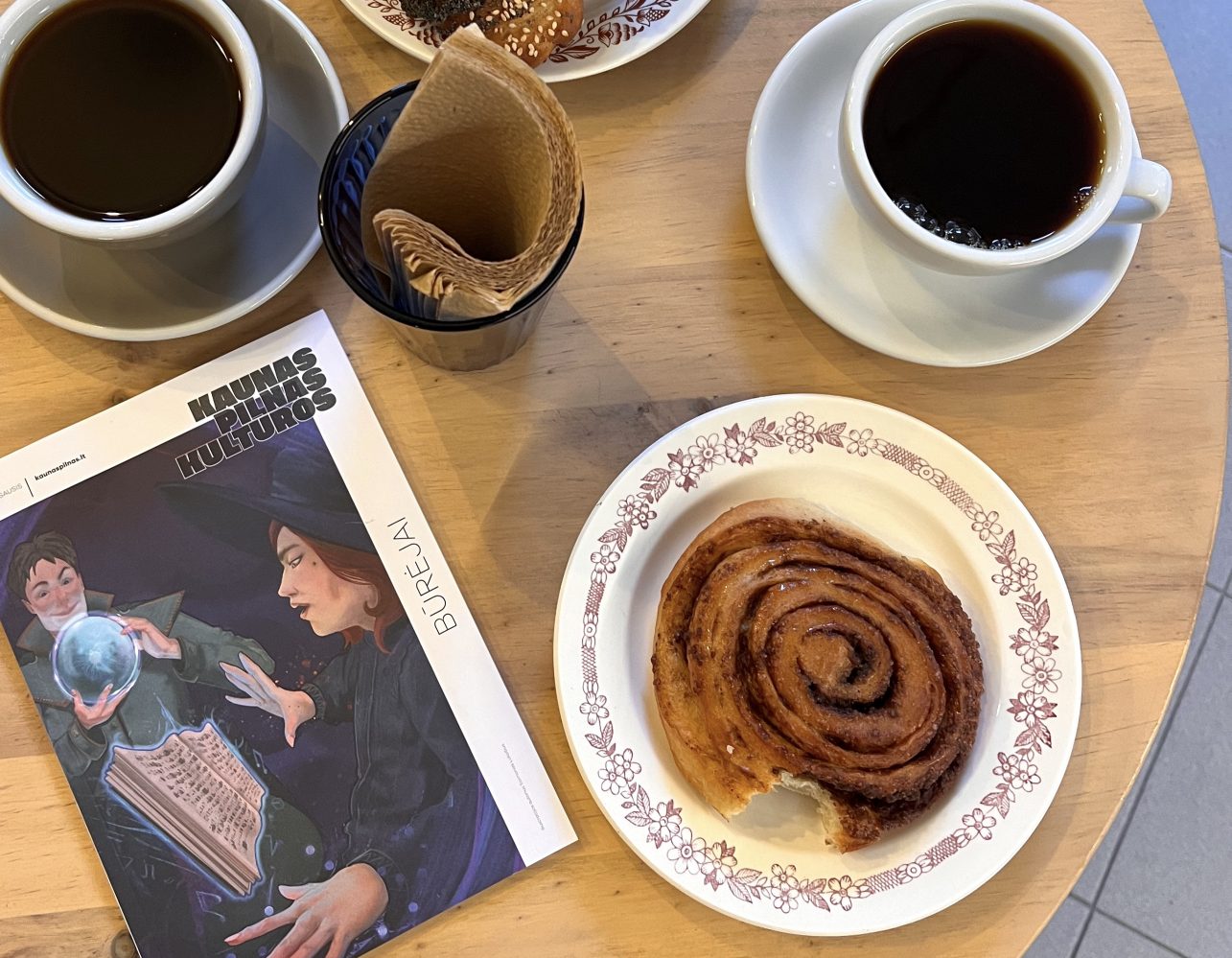 Looking at Ukraine, which has been fighting for its freedom, day after day for almost a year now, and feeling proud of this country's people's unity, resistant to the obtuse crowd, the elements of which are not connected by anything, one remembers a rather banal saying, "It takes an army." Of course, this truth has been repeatedly contradicted in the art world, both by specific artworks and by the phenomenon itself. Perhaps we will explore the lives of true soloists for our magazine further if they will let us in. But this time, we write about those, whose lives revolve around bringing people together.
In the first issue of the new year, we look at the living hundred-year-old history of the Duchess Birutė Association of Women from Officers' Families (Birutietės). We ask what motivates people to share their talents with others who might just be curious. We wonder how a person, who is always facing their own people and having their back to the audience, feels. We are looking for community in the world of cinema, where the solitude of the viewer is highly valued. We remember the diverse personality of Felicija Bortkevičienė, who was always open to others. We taste acorn coffee, which has become a symbol of the community that loves Žaliakalnis. Indeed, at least two cups of warm drink always helps people to come together.