Happiness is an emotion one can project. Now that's an ambitious statement, right? This is precisely why 'Designing Happiness' is one of the key pillars supporting the project of Kaunas – European Capital of Culture 2022.
In 2015, Kaunas became the first city in the region to become the UNESCO City of Design. The title inspires to continue shaping a comfortable contemporary city and educating its residents with the help of quality international examples, news and ideas. Starting with audience development and not forgetting the importance of nature, design as a tool is vital for the success of all programmes of Kaunas 2022. It's now time to look at 'Designing Happiness' itself.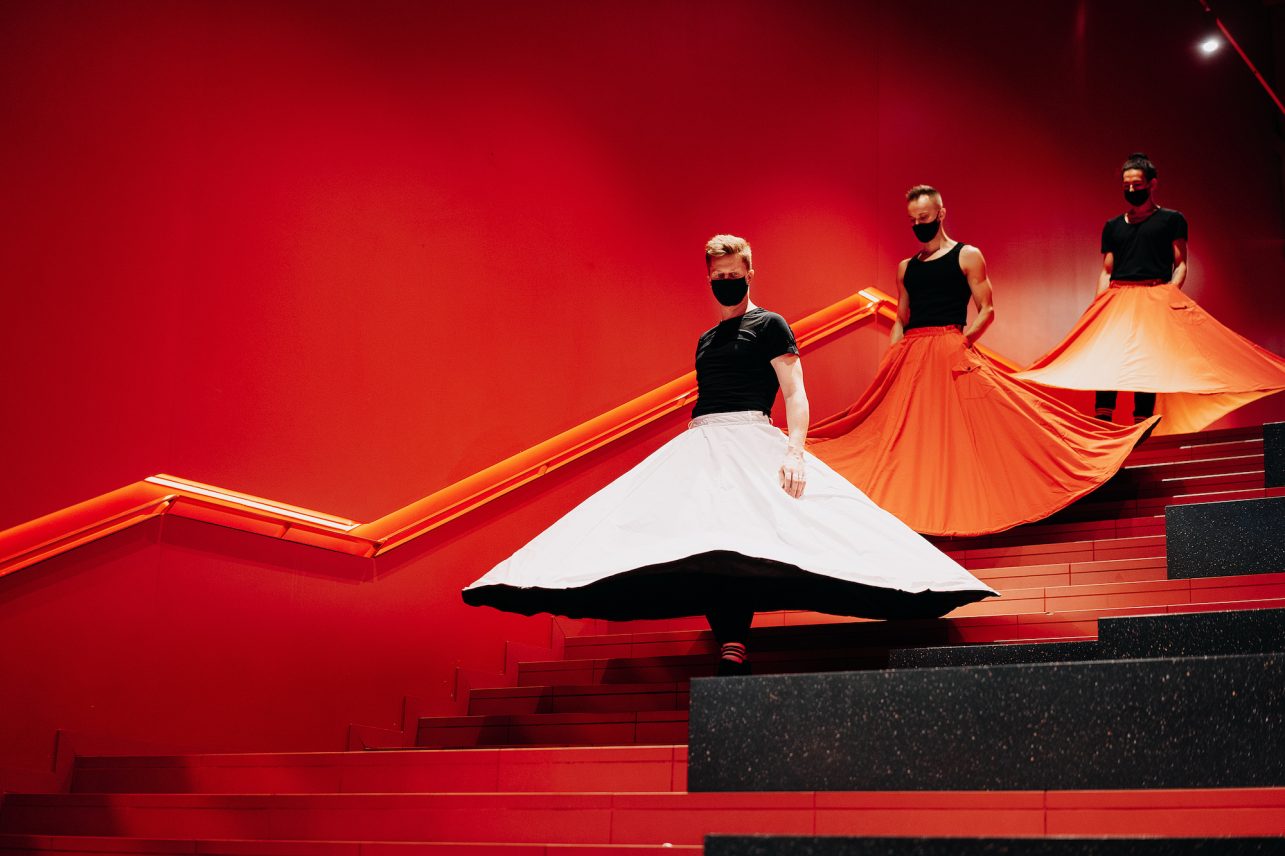 International Day of Happiness 
First celebrated in Kaunas three years ago, the Day of Happiness is one of the great success stories of the Kaunas 2022 project. This day became an enormous educational project that taught the people of our city the benefit of attentiveness to others, attention to nuance, and sensitivity to detail. It's evident the festival will remain in Kaunas even after the conclusion of the European Capital of Culture programme.
The Day of Happiness joins thousands of people in various companies, cultural organisations, housing associations, and school and kindergarten communities. The program explores a new theme every year, and in 2022 Kaunas celebrate the happiness of being part of a community.
The official date of the festivity is March 20; before it, an international congress 'On Happiness. Presuppositions 2022' will take place in Kaunas. With the help of science and art, this congress will seek to examine and test the presuppositions of happiness.
Unlocking Happiness for all 
In 2020, an online culture accessibility guide, 'Kaunas for all', was published. It is the first publication of its kind dedicated to cultural organisations, objects managers, and event organisers to make cultural objects and events more accessible for all social groups, namely those with special needs.
​​The guide is free to use for all cultural organisations, event programmers, and curators in Lithuania and other countries; it aims to rethink one's surroundings and open oneself to new audiences. The guide is accompanied by a signage system suitable for all cultural institutions and helps them broaden their audiences.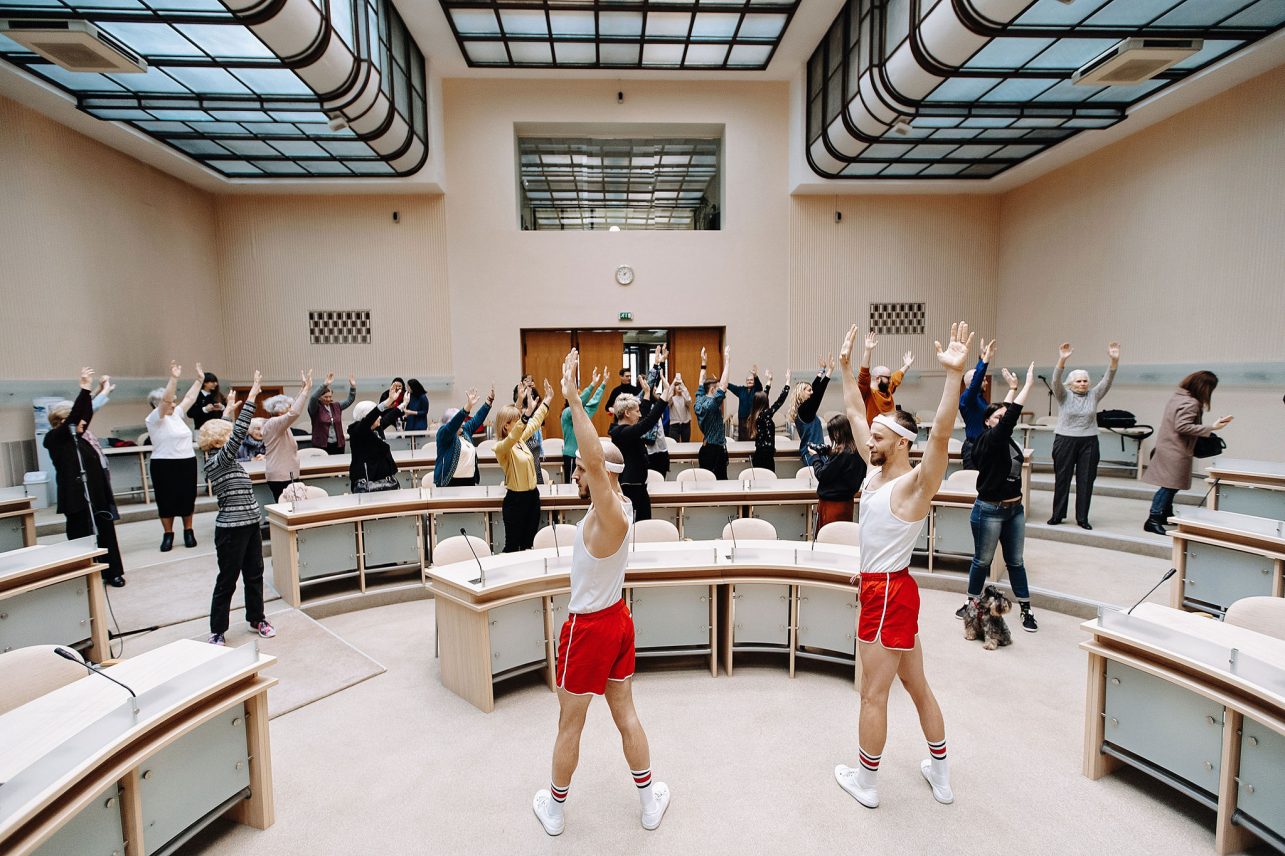 2022 as a Year of Culmination
One of the most intriguing ideas under the umbrella of 'Designing Happiness' is Nemuno7, a river engineering and landscape design project that is unique in Europe and will serve as a public cultural space.
Nemuno7 will be officially opened on May 22. Located on the bank of river Nemunas near Zapyškis, a town in Kaunas District, the object created on a Czechoslovak construction dredger first put in use in 1965 combines technological history, historical heritage, and contemporary architecture. It is expected to become a new cultural attraction in Kaunas for locals and tourists. It will also have space for artistic residencies. Also, continuing on the subject of sustainability, the site will be home to pioneer plants that grow in open habitats and quickly adapt to extreme cultivation conditions.
The third Landscape Design Festival Magenta that explores the possibilities of urban nature will reach its peak in 2022. Audiences will be able to view installations, objects, and other works of art created by international teams of artists, architects, and landscape designers from Lithuania, Poland, Chile, Spain, Germany, Serbia, Mexico, the Netherlands, and other countries. These will all be works specially created for an urban context.
The festival's events will span a broad spectrum, including education programmes, public discussions for city residents; public discussions about business, city government, industry, and society; tours; interdisciplinary projects; events; tactical urbanism; and the creation of public spaces and landscape design sites.
An International Meeting Spot
For 2022, global design organisations, including ICoD (International Council of Design), BEDA (Bureau of European Design Associations), EIDD (Design for All Europe) and UNESCO, have chosen Kaunas, as the European Capital of Culture, as the site to organise their most important annual events. This will be a unique opportunity to present Kaunas on the international stage and feel that a city is about co-creating.
Time to book those tickets – for October, at least. This will be the month when the Assembly of International Design Networks, the Lithuanian national Good Design prize Awards, and the International Kaunas Festival of Design will occur. The latter will be an exclusive series of interdisciplinary events – exhibitions, workshops, meetings, conferences, and installations in the city's public spaces – that will invite the city's residents and visitors to learn more about the roots of Kaunas' authentic design, the creators of contemporary Lithuanian design, design innovations, and progressive practices used by designers abroad.
For the first time, Kaunas will host the unique design innovation programme 5X5®, created by Designregio Kortrijk vzw of Flanders, Belgium. This will be an exceptional opportunity for Kaunas-based companies doing business in different sectors to collaborate for one year with designers based on a patented 12-step programme in the development of new projects and the refining of already existing endeavours, services, or processes. An exhibition held during the Kaunas Design Festival will present the results of a joint Flemish and Lithuanian 5X5® design innovation programme.
The programme is not the only example of a cultural collaboration between Kortrijk and Kaunas, both members of the UNESCO Cities of Design Network. To enhance the friendship, Kortrijk will be sending an enormous letter K, also known as K-Totem, to Kaunas. Decorated with constantly changing visual designs in Kaunas, the K-Totem will be installed in the Lithuanian Constituent Seimas square in the Old Town. The multifunctional sculpture already appreciated by the Belgian crowd will become a space for self-expression by local graphic designers and illustrators. In fact, Flemish artists will decorate the Kaunasian K-Totem, while Lithuanian creators will travel to do that in Kortrijk.
Revisiting History
The traditional Kaunas International Bone China Symposium will present a unique programme for 2022. In October, the modernist Kaunas Post Office will host an exhibition of unique individual and serial ceramic pieces and original designs assembled from the legendary Jiesia ceramics factory in Kaunas.
An exhibition in the shop windows of Laisvės alėja, the main pedestrian boulevard in Kaunas, will help establish an even more intimate relationship with Lithuanian design heritage. Called precisely that, 'Lithuanian Design: from Temporary to Contemporary', it will explore different fields of design, including furniture, graphic design, lighting fixtures, and textiles, as well as key historical periods. All year round, from January 22 to October 20!
Moreover, an interactive exhibition 'Kaunas Assorti: Graphic Design (Hi)Stories and Their Actualisation', an interactive exhibition' will land in Kaunas Picture Gallery. It will present the history of Lithuanian graphic design in the latter half of the 20th century. Posters, sketches, containers, and brand designs will speak, in their own unique way, about a particular time, identity, and sustainability, echoing issues relevant to the present day.
Next year, Kaunas and Kaunas district will become one big European stage and turn the city into a place where you will not escape culture. More than 40 festivals, b exhibitions, 250 performing arts events (of which more than 50 are premieres), and over 250 concerts are planned to take place in 2022. It is going to be the year-long non-stop biggest co-creative festival of all. Come co-create and celebrate with us! Full programme.