Kaunas Piano Fest was presented to the public in 2018, but it was born a few years before that and was developed by its organisers: bassoonist Darius Stoskeliūnas and pianists Monika Mašanauskaitė and Robertas Lozinskis. The core of the festival's team remembers that they were brought to the first meeting at the Vilnius Artoteka by common ideas, even though none of them had any previous managerial or organisational experience.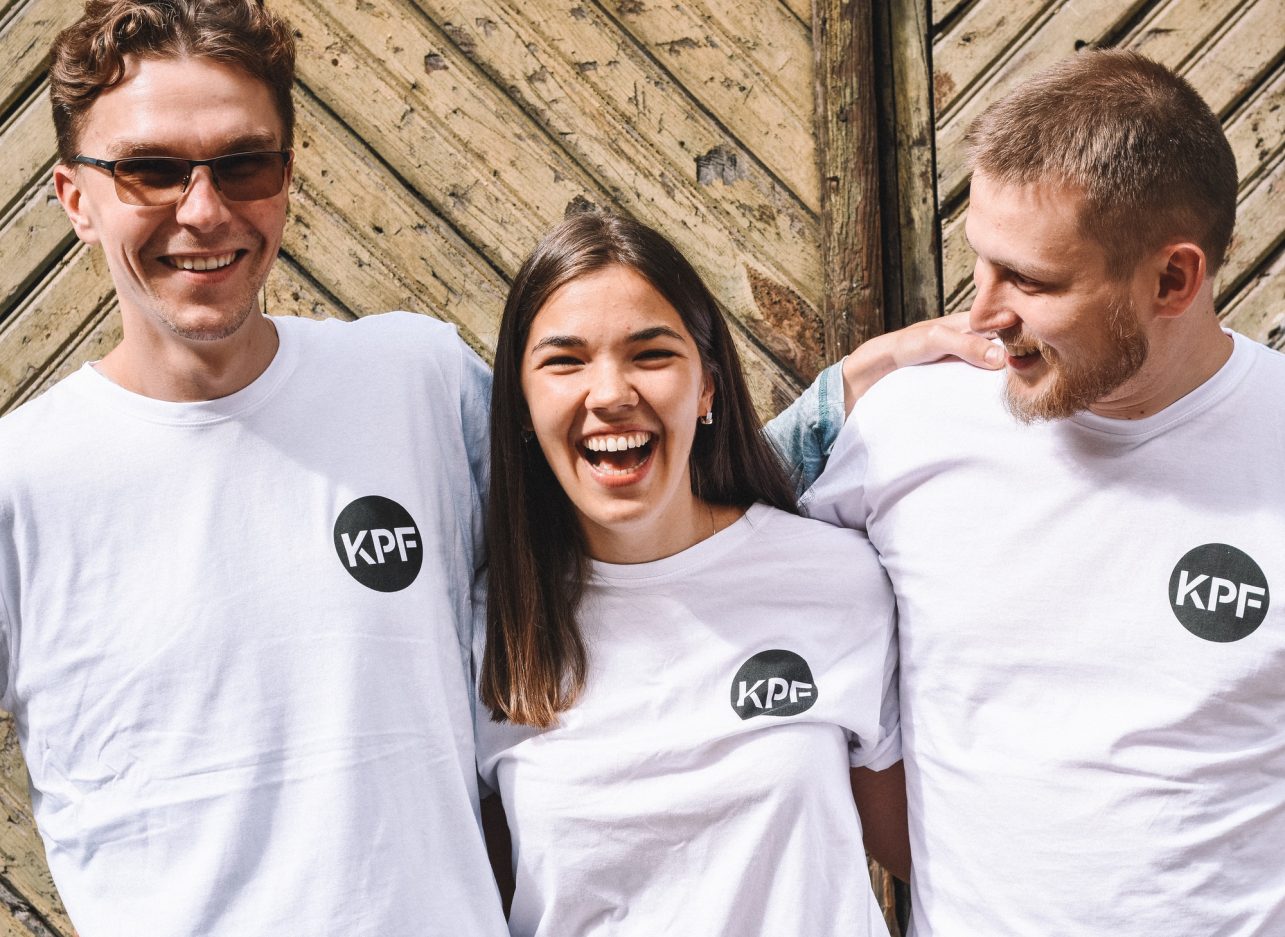 However, they saw the lack of piano masterclasses and a festival in Lithuania that would focus on an international audience and took action. In three years, the festival attracted participants and teachers from more than twenty countries; it took place in various spots in Kaunas, other Lithuanian cities and the virtual space. The founders, organisers, managers and professional musicians – Darius, Monika and Robertas – told us about the beginning, present and future of Kaunas Piano Fest.
The first steps of all three musicians and festival organisers in this field are similar – music has been surrounding them since childhood. Monika and Robertas went to Juozas Naujalis Music Gymnasium in Kaunas, where they met. And Darius, who was born in Punsk, as they all say, "took the same path, just via different addresses." A little later, during his undergraduate studies at the Lithuanian Academy of Music and Theatre, he met Robertas. Although Monika is currently studying in Vienna, Robertas is in Berlin, and Darius works and lives in Vilnius; the colleagues maintain they have a solid connection to Kaunas. They try to visit often, and after the studies hope to come back here to stay, their friends and relatives live here after all. Darius learned to like Kaunas gradually since many of his university friends come from this city. "Darius is a naturalised Kaunas resident," Robertas laughed. This connection with Kaunas has become one of the reasons for organising the festival here and not elsewhere. "Another important argument was that in ten years, Naujalis Gymnasium has changed tremendously – conditions and wonderful instruments appeared, allowing us to organise this type of event. So, we, along with our idea, ended up in the right place at the right time," Monika said.
Kaunas Piano Fest consists of two parts: cultural (concerts) and educational (masterclasses and lectures), which are given a new direction every year. "When planning the festival, we are looking for an important topic for that year. 2020 was declared the year of Vilnius Gaon and Lithuanian Jewish history; therefore, the program focused on Litvak music. In 2019 we paid a lot of attention to M. K. Čiurlionis and in 2018 to the centenary of the Republic of Lithuania. We hope that the relevant topics help us create an image of the festival," Darius explained.
The organisers of the festival get their ideas from the history of the Lithuanian Republic and the Grand Duchy of Lithuania and seek to emphasise the connection of the Lithuanian nation with the world now and in the past. All three agree that it is very nice to see how festival participants from abroad discover Kaunas, take an interest in our traditions, and visit museums. "Often, after the festival, the colleagues start to idealise Kaunas; it becomes a wondrous place for them," Monika spoke happily. It encourages the organisers to look for non-traditional venues for Kaunas Piano Fest concerts, thus allowing musicians and the audience to get to know the city and classical music from another angle. However, Darius, Monika, and Robertas are not planning on organising concerts in caves or bunkers – as it is popular in other genres of music – for now, primarily because it is a very complicated and expensive process to transport a grand piano and prepare such a space properly. They are also trying to balance contemporary, unusual, and more conservative presentations of classical music. And yet, the concerts in the halls of philharmonics and music schools are complemented by performances in St. Michael the Archangel's Church, Kaunas Artists' House, Vytautas Magnus University's Great Hall, Trakai Vokė and Babtynas-Žemaitkiemis manors, Birštonas Kurhaus, and other spaces that do not usually accommodate classical music concerts. The founders of the festival hope that this list will expand in the future.
From the very beginning, one of the main goals of this festival was to provide young pianists with the opportunity to give recitals, which is revealed in each year's program. The organisers decided not to give up the competition part either, but it is more of a symbolic evaluation than the main focus. In 2019 the pianists did not even know that there will be a contest, so we managed to avoid competition but at the same time pleasantly surprise the participants with such gifts as concerts with the orchestra. Last year, we simply received a little money, and we wanted to make sense of it and encourage our colleagues. These were only small-scale awards, but from my experience, I can say that at the beginning of your career, when you are 16 or 17, these evaluations can genuinely inspire," Robertas explained. Besides, voting for musicians you like becomes a kind of celebration and a way to engage the audience. "It's kind of entertaining and supplements the cheerful and relaxed closing concert. It happens that people distribute the scores equally to all participants, thus expressing their support," Monika said.
Since a large part of the festival participants are Darius, Monika and Robertas' colleagues, the trio of musicians have a good idea of what they are lacking and what they are looking for, so when planning the program of the festival's educational part, they try to use that as a starting point. "It takes a lot of perseverance to stick to this speciality because our work is constantly accompanied by criticism: you didn't put on the right clothes, you did not play well, you bowed the wrong way… It can help you get better, but you need to show some backbone," Monika explained. Robertas added, "You need to find the strength to work every day without seeing results. In the field of music, they come very gradually and sometimes never, or they end up being not what you expected. But when they do come about, you get a wonderful feeling that inspires you for many years to come."
Darius agreed with his colleagues, saying that a musician's career requires a lot of dedication, "If you decide to become a professional musician, you have to be completely determined." However, a lot of practice is also not enough. The founders of Kaunas Piano Fest notice a well-established attitude in music education: if you work hard and play well, someone will choose, invite and recognise you. The musicians said that even Wilhelm Kempff – one of the most famous pianists in the world – was taking time every afternoon to write letters to agents, large concert halls, and impresarios. "You have to be the person who makes an effort, initiates the ideas and implements them. Before organising the festival, we realised that we lack this knowledge, so we wanted to dedicate part of the educational program to communication, management, psychological preparation, and pass on to the younger generation the idea that these are important and necessary skills for the musician to have. We are glad that real professionals lead these lectures and masterclasses in their fields," Monika presented the educational part.
One of the unwritten rules of this festival is a limited number of participants. Kaunas Piano Fest invites no more than 16 pianists to join every year. In this way, the organisers manage to establish a close relationship with each participant, get to know them, share ideas and positivity. The organisers of the festival cherish the community of alumni and teachers, which came together during it and compare it to family. "It's very different from mass events with dozens of musicians. We had the opportunity to attend courses with a small number of participants in Europe a few years ago, and this has become an example because such events can really change your life," Monika explained the idea.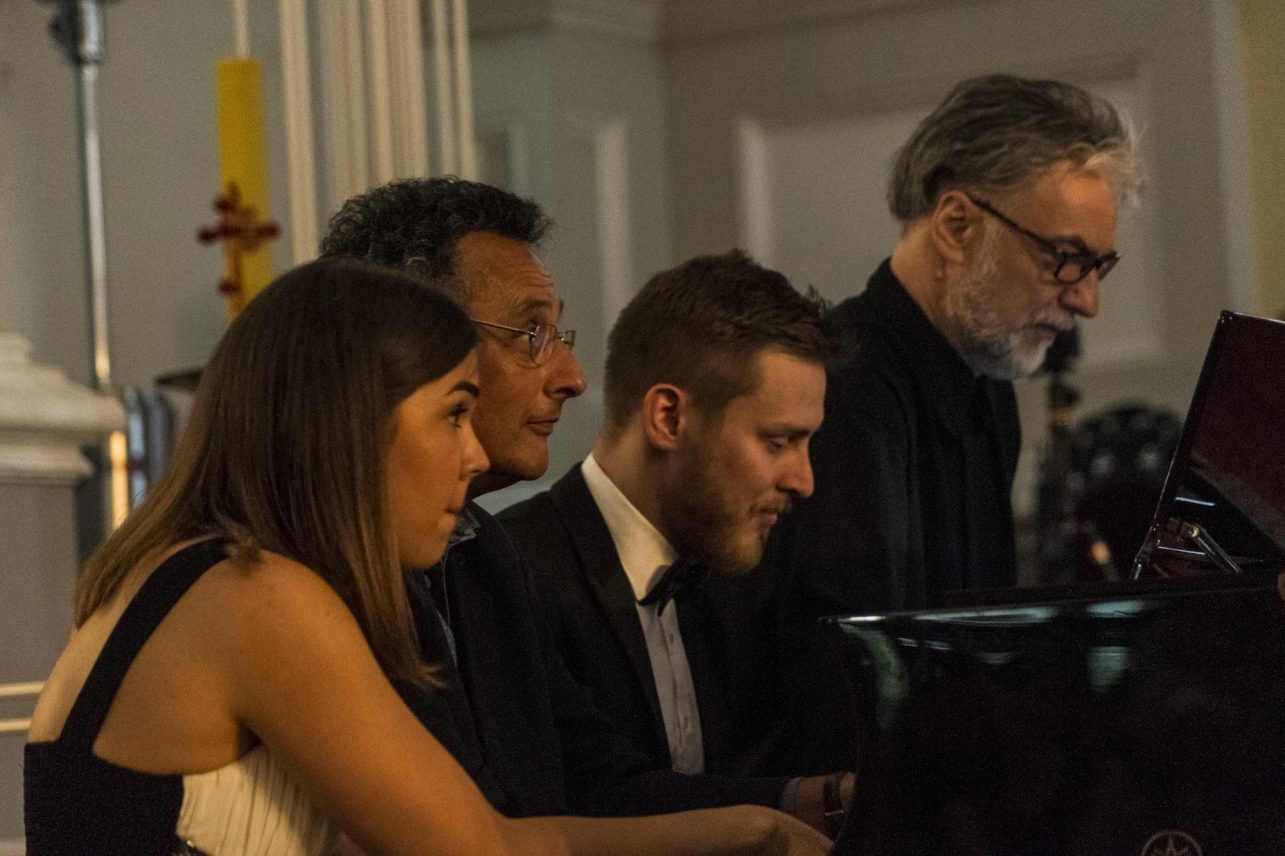 Therefore, there is no plan to increase the number of participants in the future, but the Kaunas Piano Fest team dreams of the possibility to provide full scholarships to all participants, which would allow them to cover their living and studying expenses during the festival. The organisers invite everyone to contribute – you can support the festival financially, accommodate a participant or even invite them to play in another city. However, all concerts of the festival are free of charge.
Darius, Monika and Robertas are convinced that classical music can be interesting for every listener. "The more effort you put into researching and getting to know this music, the more pleasure it will bring. For me, listening to music carefully and analytically gives me the most joy, and I would recommend it to everyone," Robertas said. Darius also emphasised that classical music transcends entertainment, "It lies somewhere between science and art. Classical music can become a tool for intellectual and spiritual development. As people are increasingly busy and, in a hurry, emphasis is only put on physical well-being, sometimes there is no time left for calm contemplation, refinement of ideas, culture. Music and the arts basically create a field where you can rethink your values."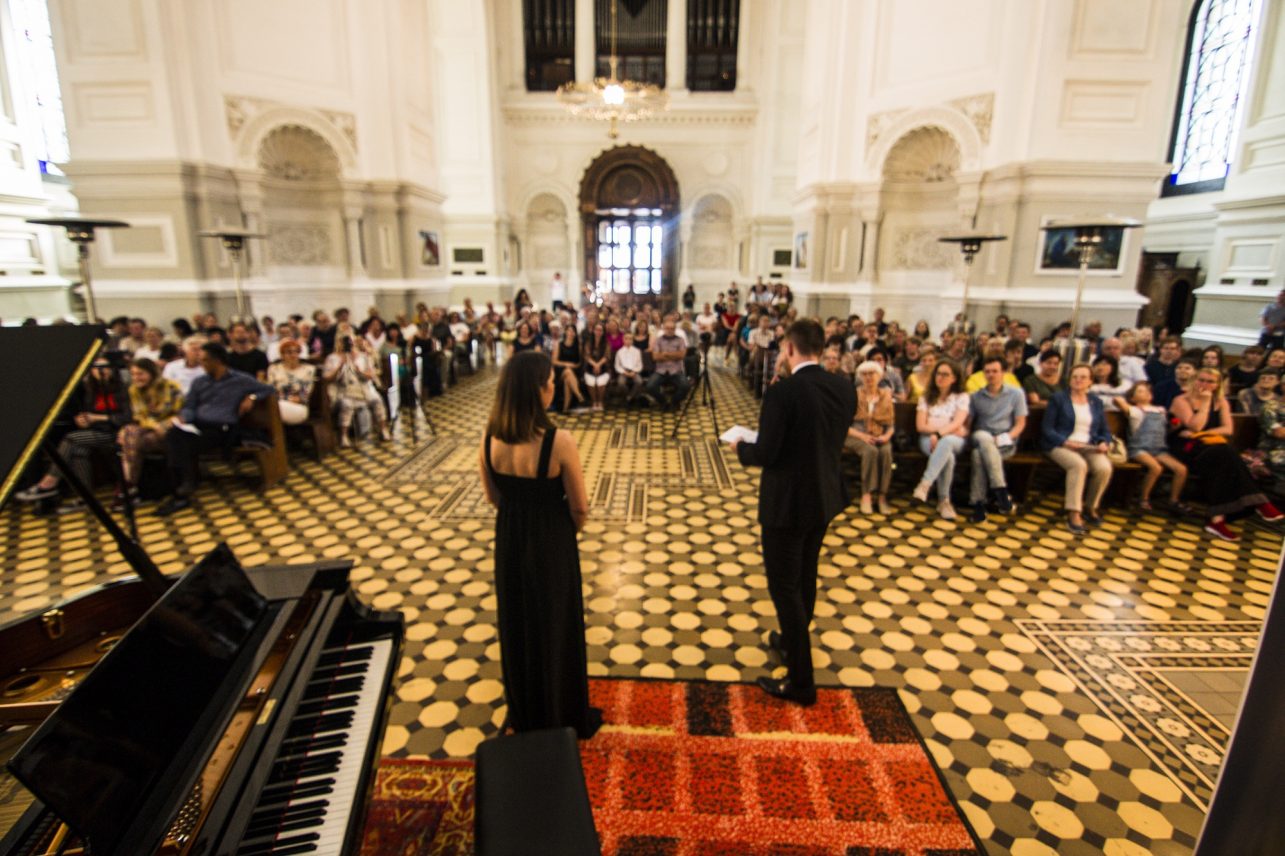 Although classical music feels like home to the organisers of Kaunas Piano Fest, they understand that sometimes this genre seems inaccessible to people. The musicians notice that it is often the rules surrounding music rather than the music itself that deters the listener. Therefore, the festival aims to create a free atmosphere and a safe space where everyone can "try on the classical music." The serious program is complemented by a cheerful and simpler part, where you don't have to wear fancy clothes or be very focused. The organisers hope that this will gradually help bring up a visitor of classical music events, who would also come to the more conservative events. Finally, all you need is curiosity, which would encourage you to test yourself. "How can you die without getting to know this whole world," Monika joked and invited to make friends with classical music at Kaunas Piano Fest events.