When Eglė visited her colleague's office one summer day and saw the long-haired guy she had seen somewhere before, she was surprised by the notes scattered on the table. "Did I write these?" she wondered. Only the letter "r" could give away that it was not her handwriting. During the three decades of life together – that started soon after that – those "r's" became similar.
The couple first met before that and in a much more intimate space – Eglė's kitchen. She was renting one room in her flat and lived in another one with her son Martynas. The flat mate had invited her course mates over. And Darius from Palanga, who came to meet the hostess, was among them. He was quickly kicked out.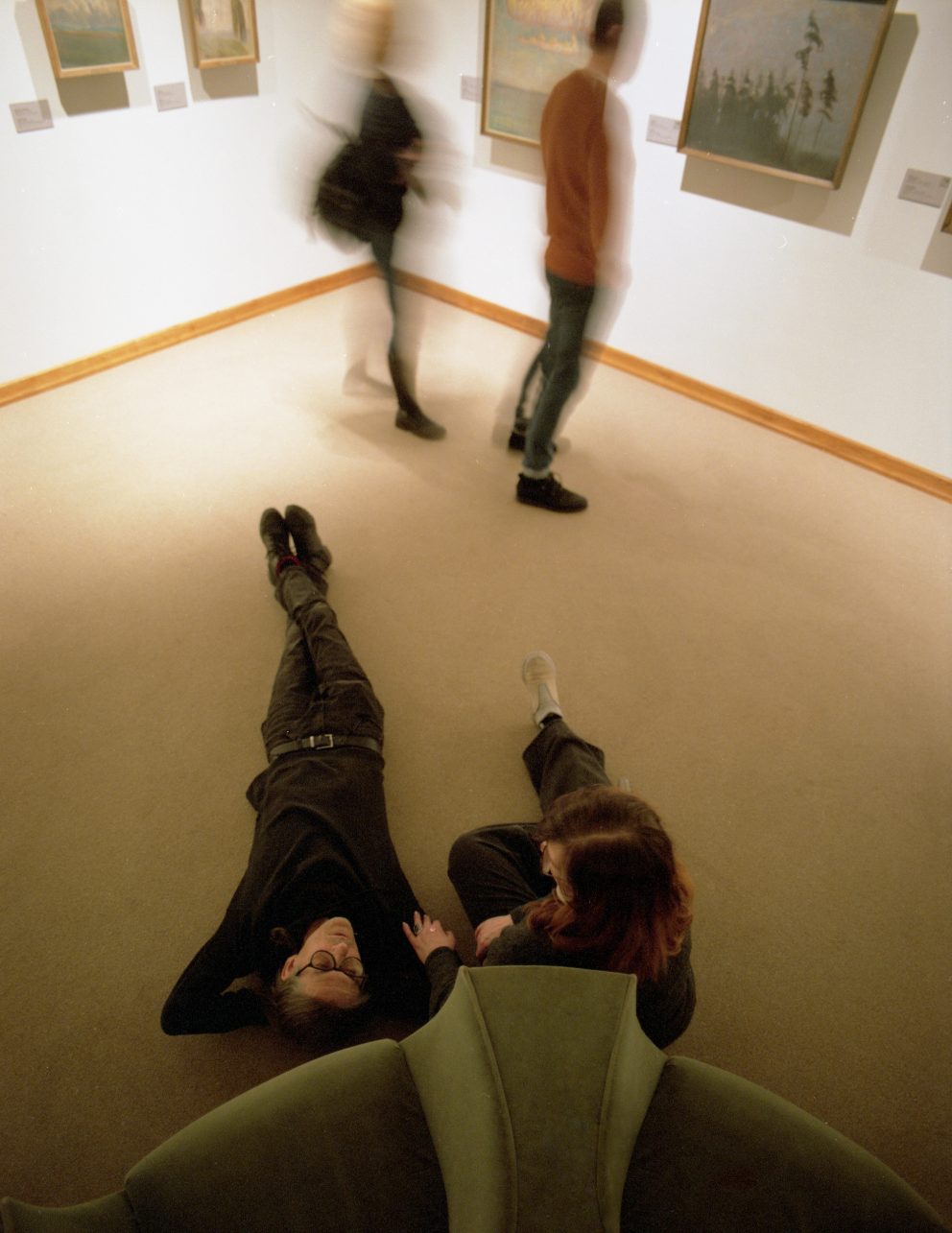 "I felt like I had no desire or ability to get into a new relationship. I behaved – as I understand now – rather ugly, not only did I not try to please, on the contrary, I was unpleasant and capricious. On the other hand, he also didn't try to be likable and wasn't going to put up with my insufferable character. A few years later, Darius said that when we met, he predicted our friendship would last for three months, well, half a year at most," Eglė remembers. Darius is either silent or smiles ironically: he finds it strange and uncomfortable to talk about himself. You know, we also feel slightly uncomfortable asking these questions instead of the ones about concepts and creative goals, but I think once a year it should be permitted. Eglė also prefers writing instead of talking. She is also a writer, as an alternative to the fine artist, in their relationship. Eglė laughs and says, "Darius usually comes up with a visual idea and then asks me to write its concept, although it should be the other way around." Darius continues to smile. Eglė orders a latte with almond milk, Darius an espresso, and Kęstutis and I look at each other – look, they are even physically similar, especially when they sit next to each other, just like those r's. 
I saw in our togetherness the key to solving conflicts, or rather, learned how to avoid them.
Indeed, it is very rare – or perhaps never happened – to meet Eglė or Darius on their own in the city or events. It is always pleasant and warm to meet them both. There is always something to discuss, talk about cultural events and challenges. A pleasant collegial acquaintance, which we often remember when flipping through the Nemunas magazine or when we see the posters of the Aura Dance Festival. Both of their surnames – Petreikienė and Petreikis – are usually side by side in the lists of co-authors of various publications and projects. Even if it's only one surname, know, that the second person was also there all the time, giving advice and maybe criticizing.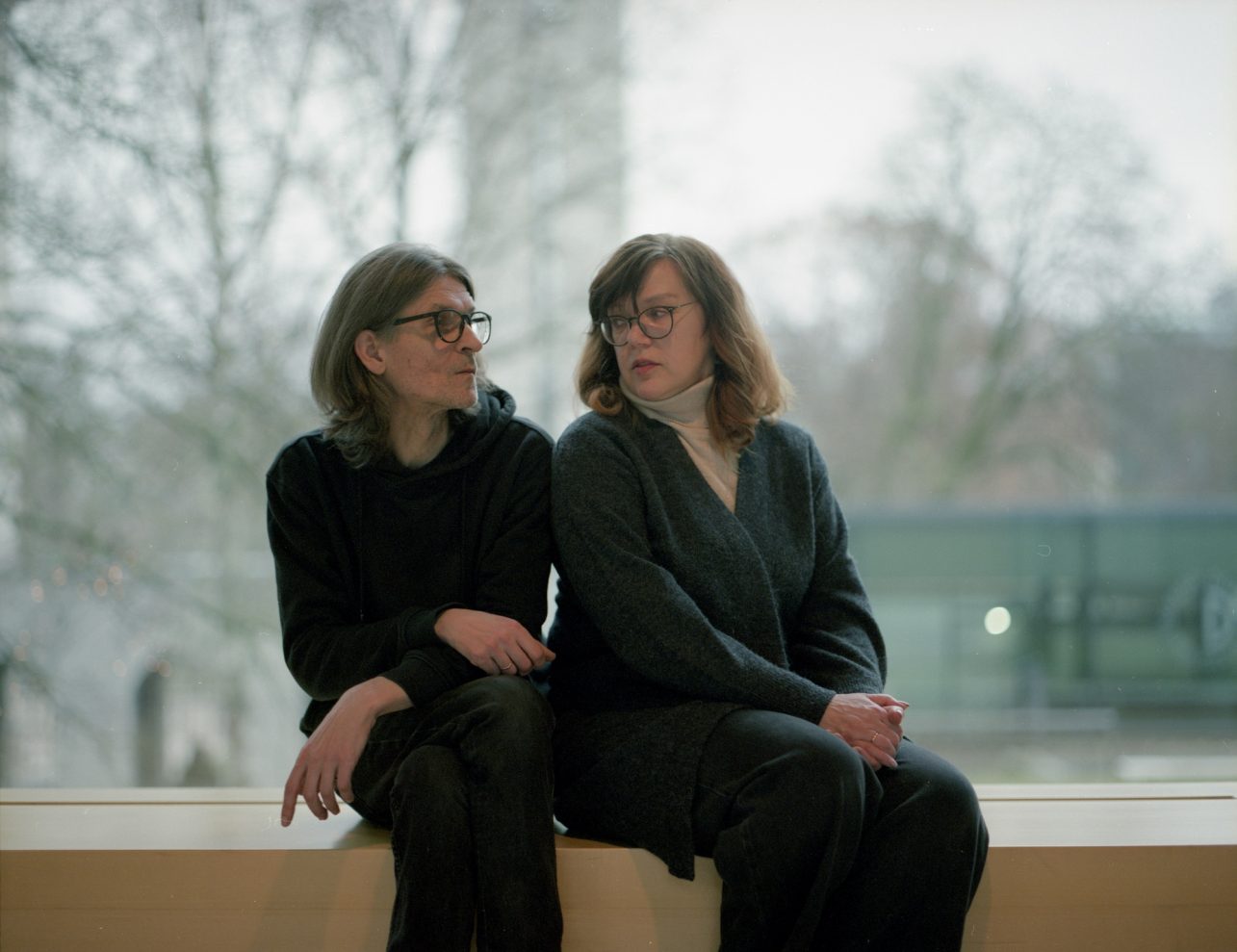 "We really don't always feel and think the same way. Sometimes argue rather seriously about work matters or about art. Although our sense of aesthetics is very similar, we both understand what great or bad literature is, banal or strong film, interesting or overwrought artwork. Working together, whether we like it or not, we take a lot from each other. Darius nurtured me as his helper, a designer. Sometimes I say I learned from the best. Now I can continue and finish part of his work myself. Not to mention our young son, who is following in his father's footsteps."
But really, it's that simple: everything is twice as easy when there are two of us.
Working with cultural matters is a great joy as well as a responsibility for both Petreikis. There used to be a lot of commercial job offers, but life put everything in its place. And after the perfect implementation of one creative idea, new interested parties who have already identified the creators come knocking. Quite recently, we saw the names of both Petreikis in the presentation of a film about the artist Aldona Gustas. By the way, Darius' brother Tomas, an architect and an author of Nemunas cover photos of the past few years, also contributed to the creation of this documentary.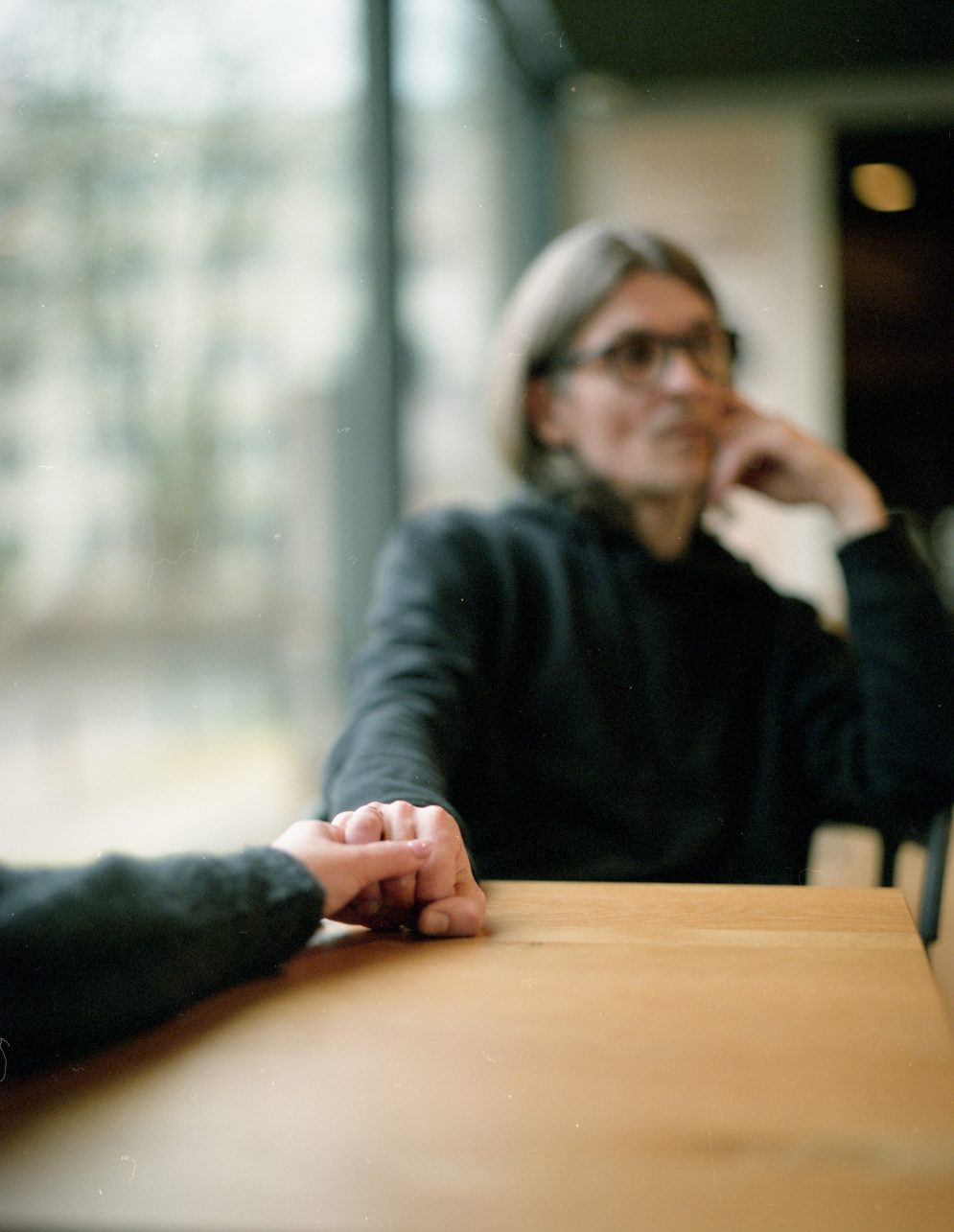 "Ever since we moved in together, we've been working together, 24/7. Acquaintances wonder, ask if we are not bored with each other, how we tolerate each other without any respite… I don't know, there is no need to endure anything – being together constantly does not tire me", Eglė says. In her opinion, if others have a honeymoon period that slowly turns gray, it was the other way around for the two of them. They needed time to get used to each other, "We are both stubborn, strong personalities. At first that similarity was deeply troubling and disturbing. But later, I saw in our togetherness the key to solving conflicts, or rather, learned how to avoid them. I'd be lying if I said we don't have conflicts, but it's less and less every year. And the main thing that keeps me from wrong actions or hurtful words is the realization of how I would feel or act if someone said or did something like that to me. I know what's going to happen, what to expect, and that keeps me from making the wrong move."
Eglė became Petreikienė in November. Although the couple usually does not solemnly mark their wedding anniversaries, a few years ago, on their silver wedding anniversary, they found themselves in the Canaries. They also invited their son Rokas to join them, who – what a coincidence – was born on the Valentine's Day. They keep repeating the Canaries' experience and although both claim they don't like to be photographed, their travel albums are a pleasure to look at because of both their smiles. When asked about the gifts she remembers, Eglė shows a photo on her phone. It is clear from her son's handwriting that Darius and Martynas gave the Tracy Chapman record some time ago, but she took it out only recently, realizing how precious it is.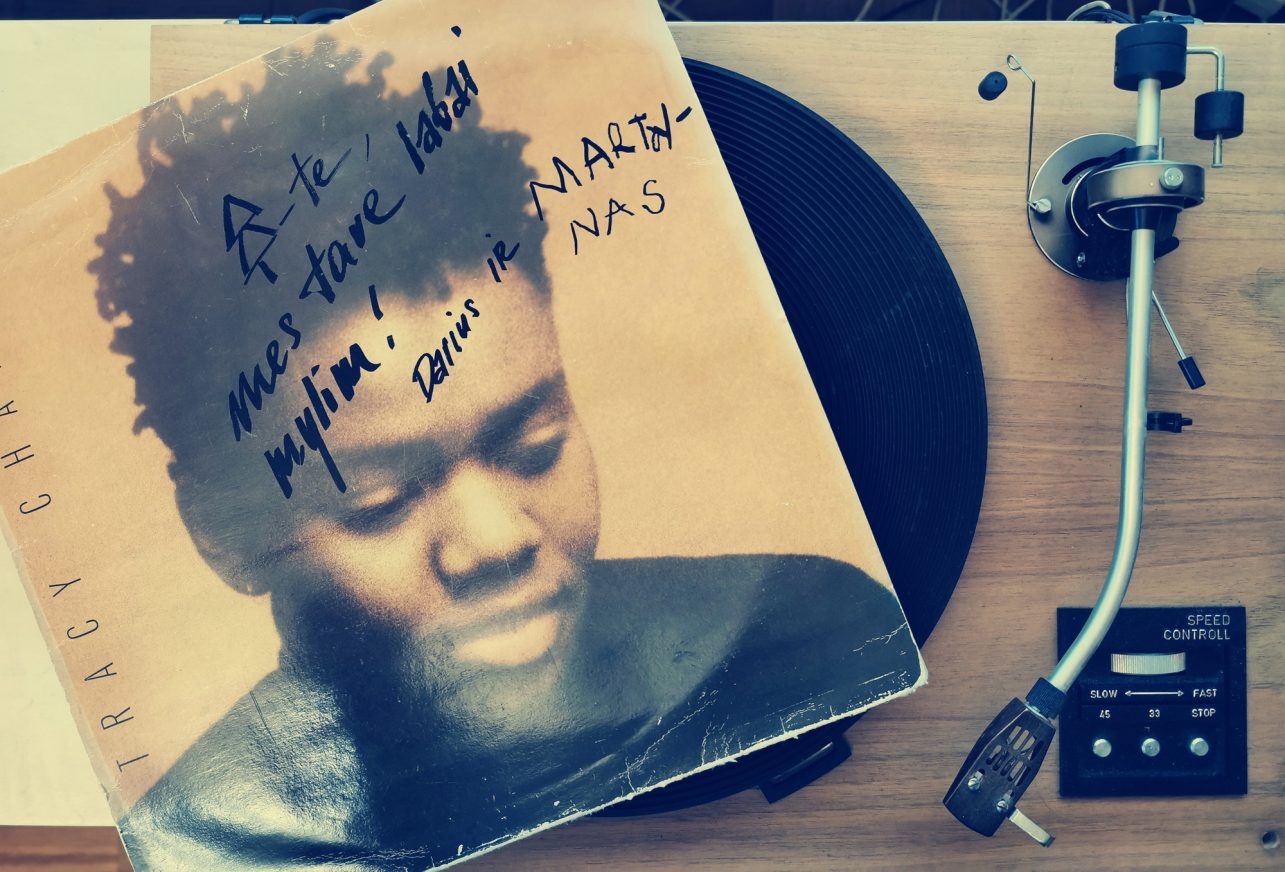 "I can no longer imagine how I would survive alone – not only emotionally, but also physically. Let's say if a psychoanalyst were to examine our life, they might see some phobia: fear of losing each other, fear of loneliness, inability to deal with problems independently… But really, it's that simple: everything is twice as easy when there are two of us", Eglė says. Her thought reminds us of Arūnas Vaitkūnas' words, which were written by Aušra Barzdukaitė-Vaitkūnienė in the book Smell of Life (Toks gyvenimo kvapas), "Two is better than one. Let's discuss and we will make it happen."
"In the long run, you get used to a person and, after all, you can't get used to someone you don't love," Darius finally speaks, sparingly.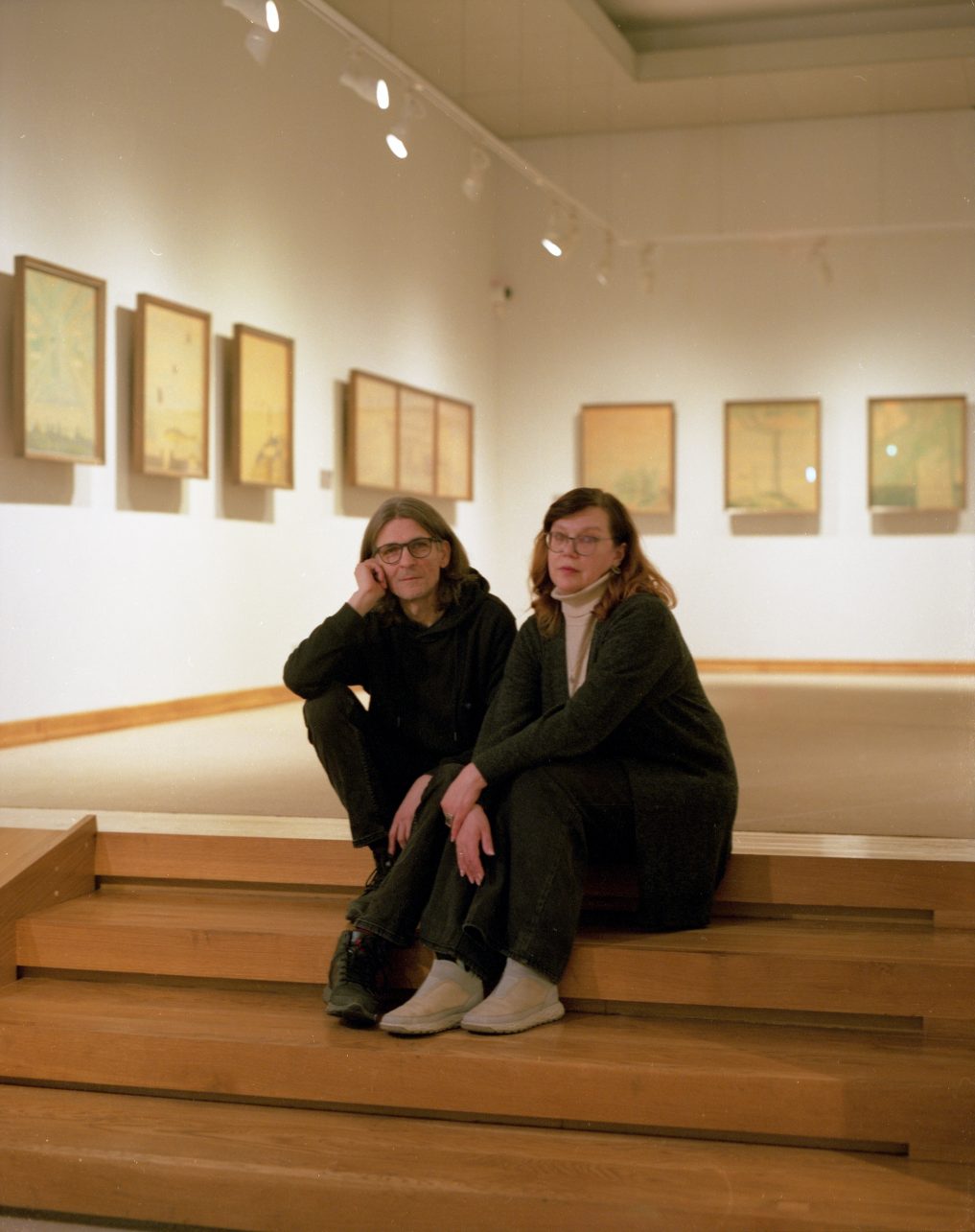 Although love, true love, is never about changing the other, there is no way a person can deny the fact that life together, especially the challenges we face together, changes a person. "Actually, what changed us the most was my illness. There is nothing to hide – less than a year after the wedding, I found out that I have advanced cancer. Such things shock and change not only the sick person, but also the whole family. What could have crushed us has strengthened and matured us. And it all happened really, really fast. We had to do everything we could for me to get well so we could raise our children together. The older one was nine years old, the little one was not even a year old. Darius then said, "Don't be afraid, you are not sick alone, we will be sick together." And for me it was more than a confession of love – it was like a lifeline for a drowning person", Eglė says the words sensitively and responsibly. Although the treatment continues, she does not feel sick today, "I think God loves us and has other plans for us."
"The American writer Elbert Hubbard said: "A friend is someone who, knowing everything about you, still loves you," Eglė quotes, when asked what love is. Darius adds that we are friends with people for many years because perhaps we don't know everything about them because if we did, we might not be friends anymore. "People love each other not because they are perfect, but because they fall in love with their imperfection," Eglė concludes, as if extending her husband's thought, wishing to never carry any bad feelings and never do anything to a loved one out of spite. This is the only way to be together twenty-four hours a day, seven days a week.