Some time ago, the National Tourism Development Agency Lithuania Travel presented the Lithuanian colours campaign called Discover Colors You Never Knew Existed. Next to the pink of šaltibarščiai and rye bread black, one could also find the gray of Kaunas modernism. We got worried: are we really seen as a gray city from the outside? After all, colour is not only a layer of paint but also a mood, values, a means of communication, an important life ingredient that affects even one's mental health.
Of course, monochrome helps to draw attention to textures, curves, signs of time, human traces, and other nuances that are obscured by the colours of nature or matter. Painter Milda Gailiūtė has specifically chosen gray as the colour of Kaunas. Of course, her brush reaches wider than modernism, and apartment blocks in her paintings are revealed in a sensitive and original way. We have been looking for an opportunity to visit Milda's studio for a long time. The same could be said about Elena Balsiukaitė-Brazdžiūnienė and Eimutis Markūnas, two artists who have outgrown groups and communities with their ideas.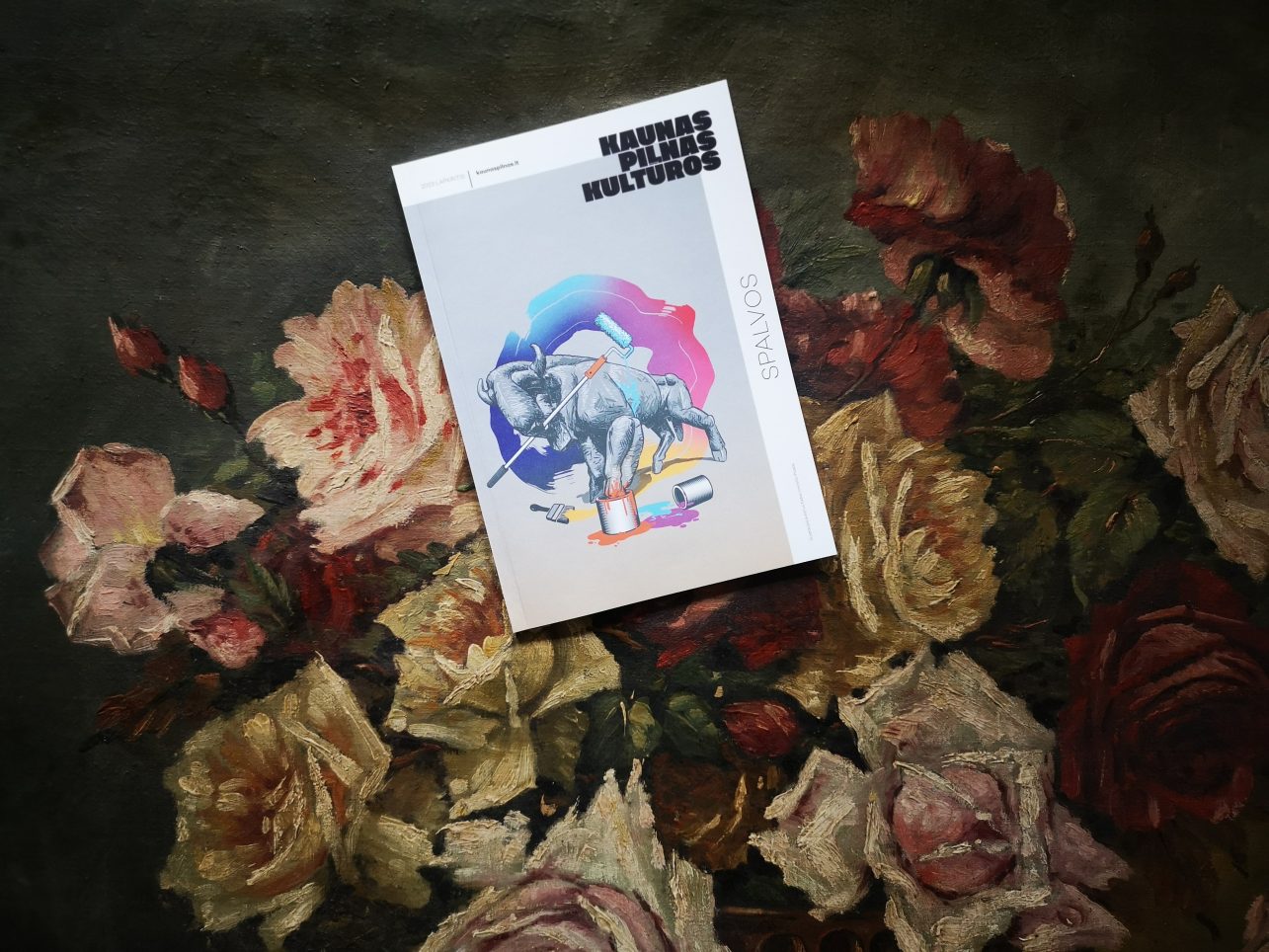 However, when choosing the theme for the November issue, the pleasant news that surprised us in September – the inclusion of Kaunas modernism in the UNESCO World Heritage List – was the deciding factor. Soon after, the State Commission for Cultural Heritage presented the Paveldo DNR cultural heritage awards for the first time. Karolis Banys and Petras Gaidamavičius triumphed in the Personalities category. They opened a second museum in January, and we still haven't visited them with a camera and sound recorder! That is way overdue.
In order to understand the colour spectrum of Kaunas and its effect on people a little better (and to see beyond the first – usually quite grey – layer) we also met with two professionals in their fields: one of the pioneers of art therapy in Lithuania Sigita Kupčiūnienė and an architect, cultural heritage protection and polychrome research specialist Regina Žukauskienė. And the last stop of this month's theme is, of course, in a modernist house. Not so long ago, a studio offering extremely high-quality services and the best colours to photographers and other visual artists settled on Vytauto Avenue.