The silhouette of Jūlians Trofimovs in a hurry on Laisvės Avenue is reminiscent of an interwar bohemian. A wide, long coat, shaved hair, a penetrating look that seeks to cover as much as possible – a bit Sruoga-like.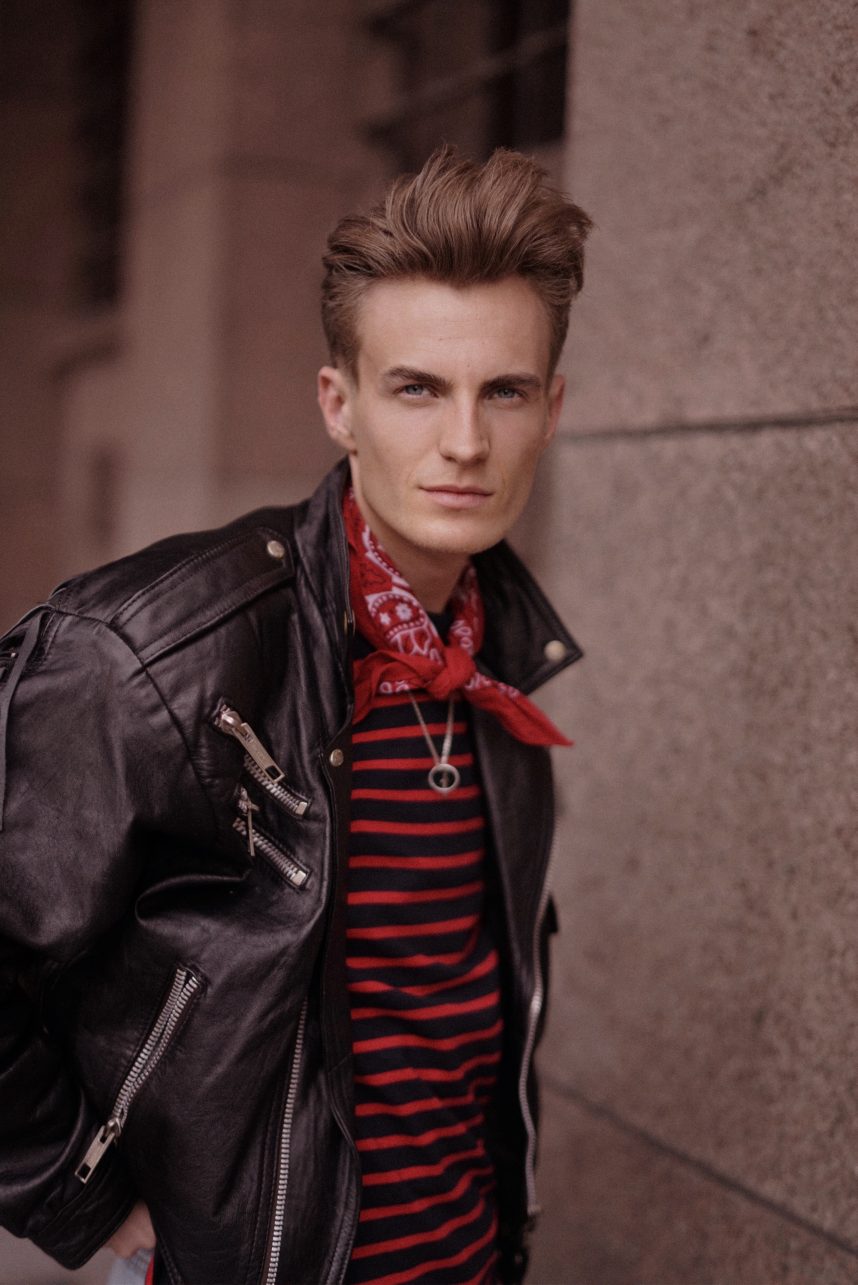 "Actually, it should be pronounced sobòras but no one in Kaunas accentuates it like that and even I eventually started saying sòboras," said the Latvian with a smile after sitting down in a cafe next to one of the symbols of the city. At the time, Jūlians Trofimovs had just finished his master's thesis The expression of Textuality in Contemporary Theater Performance (which he must have defended by now).
He entered Vytautas Magnus University just before the second – sadder – quarantine. The young man, who turns 24 in June, and who chose Literary Creation, Criticism and Communication studies, remembers being really sad at the time. However, the restrictions, which closed the classrooms and paused other student activities, exposed Kaunas to Jūlians, a city he calls his own today.
Born in the small Latvian town of Gulbene, in a mixed family, our hero moved to Riga as a child, where he studied Baltic philology after graduating from school. "I can't say for sure whether I'm Russian or Latvian, the question of identity is difficult for me. But maybe that's why I chose these studies, I don't know. I thought I would just be a teacher, but I started to delve into literature, I was interested in folklore." He also came to Klaipeda University to study the Lithuanian language but did not establish a deeper connection with the port city.
"It was difficult there, I hadn't lived abroad, I was just alone in Klaipeda, I had a lot of time, I watched LRT, I read books. I started with the White Shroud and still had to memorize Eglė, the Queen of Serpents, only I didn't understand what it was about because I didn't know the language well enough." And then one day, while sitting in a class, he suddenly understood that he understands everything. There was still a lack of speaking skills, but the main break had taken place.
Klaipėda did not stick, and Riga's size was too oppressive, "Too many people, too much of everything, it is difficult to communicate, everyone thinks about themselves. Kaunas is small, and it's easier for me to breathe here." Jūlians decided to finally move to Lithuania after having a good time in the Lithuanian language courses organized by Vytautas Magnus University in Aukštaitija, where he realized that he wanted to go deeper into our language and literature. "I don't like to start something and then quit. I have to complete things." Thus, Kaunas and Erasmus studies followed. At VMU, he felt that the student's opinion was important, heard and respected. In Latvia, the studies are, in his opinion, too theoretical.
Several days ago, I thought about who I am now. I am the same as I was, but I am elsewhere, and my values are different. Here in Lithuania, I realized, who I am. I just am. In Latvia I wasn't sure what I wanted, who I wanted to be and why I attended university."
Jūlians admits that when he was four, in the kindergarten, he felt different from those around him. He dreamed of being an artist. Maybe a writer or a painter. And he became not only a graduate literary critic, but also a photographer.
Maybe it's easier to tame a new city by observing it through a lens. "No, even when I go out without a camera, I like to look around carefully and seek for details. I just don't like to photograph cities or buildings, I need people. Photography, to me, is a feeling," Jūlians says. He shows me a series of photographs created in a workshop organized by Romualdas Požerskis. The task was simple: a photo series of a city on one topic. "I have several favorite spots on Putvinskio Street, which I started to like during the quarantine, when I was really sad and all the classes were held remotely, but I stayed in Kaunas because I found a job as a translator. So, in my series called Melancholy. Another Opportunity, I wanted to show those places that are dear to me and at the same time express my feelings towards them. I also invited a friend who merged with the objects of architecture in the photographs and basically became me."
And what did Požerskis say about the task? "Good."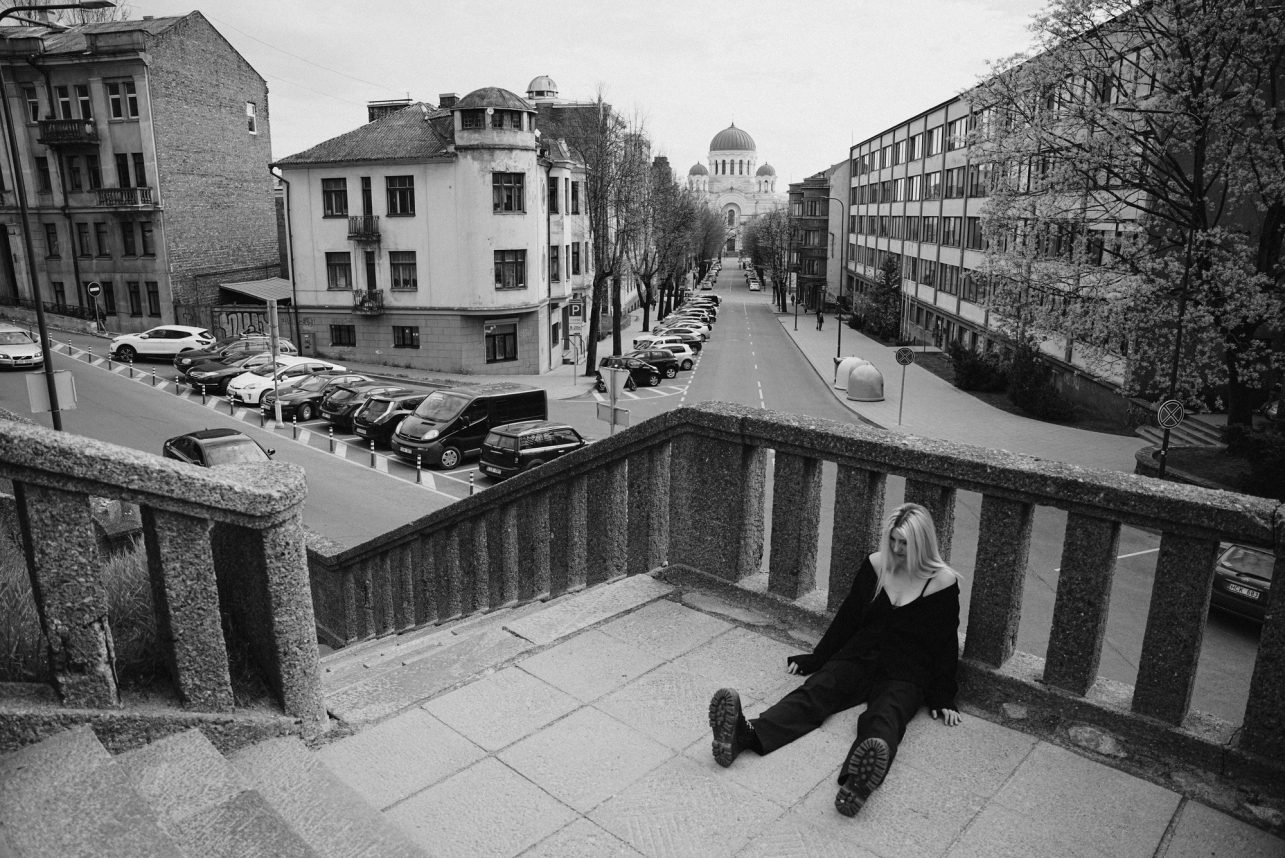 Jūlians captures cultural events, which he enjoys attending, both as a photographer and as a participant. He photographed many events of Kaunas Literature Week, after all, this festival was organized by his faculty. Last year, he, along with his course mates and an institution that takes care of Kaunas city tourism Kaunas IN, all together created a new route Kaunas Between the Lines. The illustrated map invites you to discover the houses and details of the lives of writers who lived in Kaunas, and to walk around the places that inspired their work. Here, my new acquaintance mentions the Aleksotas observation deck included in the route, which was visited by Nobel Laureate in Literature Joseph Brodsky. Looking at Kaunas from Aleksotas, the poet uttered the phrase, "Who needs the whole of Europe if everything is here." Jūlians could not agree more.
Jūlians was the only non-Lithuanian among the students who graduated from the Literary Creation, Criticism and Communication program this year. "There were no issues regarding that. I like taking risks. If I had stayed in Latvia and studied folklore… I don't know. I felt I needed to leave, and my friends told me that too."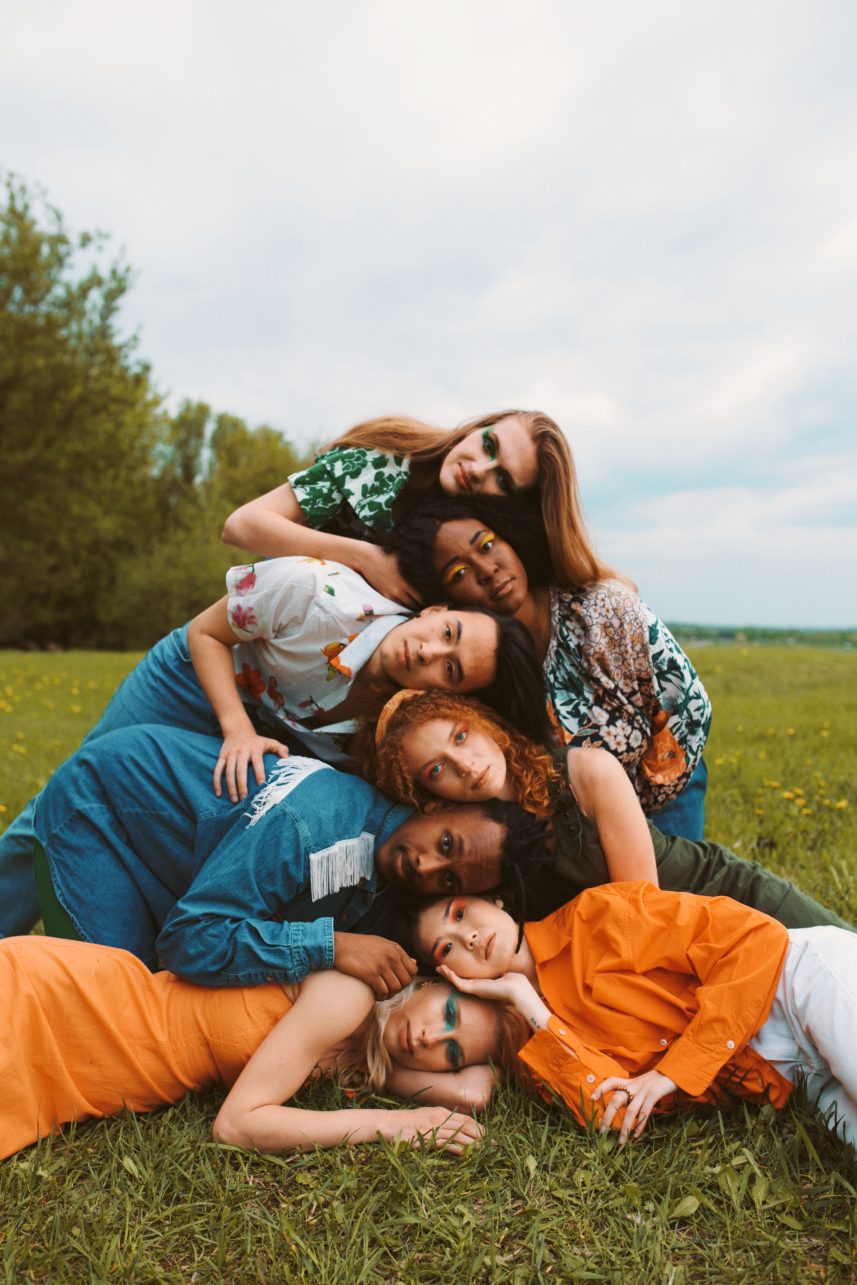 And what about friends in Kaunas? For the time being, studies are more important, although the above-mentioned events certainly help to expand the circle of acquaintances. "Culture here can be felt in the air, I breathe it."
The university is finished, so what's next? "I am still thinking. I could start a PhD, but I would need more knowledge, I am still very young. I need to think about the future, but I don't like that. I live here and now, and I am constantly striving to improve. Maybe I should study art criticism?"
We talked about Jūlians master's thesis, where he measures the importance of textuality in contemporary, post-dramatic Latvian and Lithuanian theater. "For example, I was in the clown western Odyssey, which focuses on body language, the visual text, because text is not just what is spoken." In general, he visits theatre a lot. As a real critic, he avoids such words as "like/dislike" but is interested in everything. He is especially interested in what is happening in Kaunas City Chamber Theater. He also went to see his compatriot Valters Sīlis' Frankenstein Complex at the Kaunas National Drama Theater. The playwright wrote the play with the help of artificial intelligence, and it was a very intense work, also discussed in Jūlians master's thesis.
Latvian traces in Kaunas is another topic of interest to the hero of these pages. We met just after the opening of the exhibition 1972: Breaking Through the Wall at Kaunas Central Post Office, so we were pleased with the attention paid to Modris Tenisons, the pioneer of the pantomime theater in Lithuania, and his work. And we ended the conversation with my task for Jūlianas to look at one more Latvian, Karolis Reisonas' legacy in Kaunas. Maybe we will get another photography series out of that?