Kaunas nightlife culture is as old as the one that takes place during the day, only less documented and less visible. However, there is no day without a night, and the most meaningful conversations and thought-provoking acquaintances often happen after working hours. So, first of all, we knocked on the door of Lizdas nightclub, which has temporarily turned its dancefloor into an office space, and later we visited Godo bar, which will be celebrating its fourth birthday in September.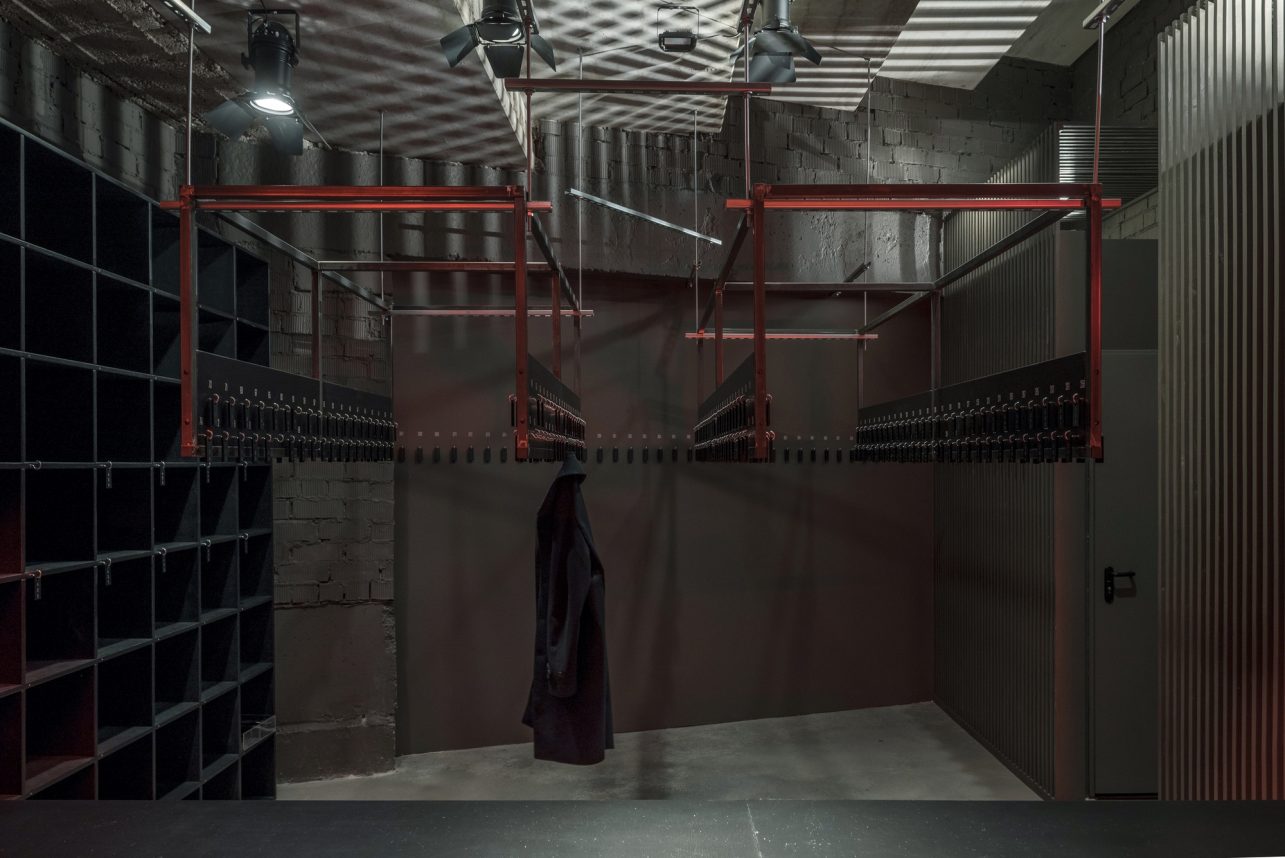 House of nightlife
"This year we have been talking a lot about what culture and nightlife culture is. Is it equivalent to daytime culture? Can we help it become so?" Mantas Pakeltis and Žilvinas Širka, who welcomed me at the club, wondered. With Lizdas and seasonal Laukas located nearby, they aim just for that. "You know, jazz was demonized a hundred years ago, and now it's happening to electronic music. But some time has passed, and jazz has joined other spheres and became an integral part of the culture. We are still young, but we hope to become a classic," Žilvinas says.
Lizdas eagerly waits for Kaunas to become the European Capital of Culture Culture, so it is with such a bold and already well-earned slogan, and a tone that the club set for itself, it welcomes the new seventh season in M. Žilinskas Gallery's basement. For now, everyone here is sitting in front of their computers but soon some will go play and others will go dance. We will definitely have plenty of news from the electronic music world, which is always one step ahead when everyone is playing unreleased tracks.
First of all – the cloakroom, which is not only where the theatre begins. There will even be changing rooms in the club. Everyone is aware – after starting to dance, you realize that you may have put on one sweater too many in the morning. So, from now on it will be possible to put thicker clothes and backpacks in the lockers and put on a t-shirt in a changing room. Or shorts. Yes, Lizdas is preparing to present its branded shorts!
Finally, we will have air conditioning, which is needed in every self-respecting club, both for fresher and cooler air. As always, the sound quality is being perfected before the season. "Every six months we change something in the equipment or acoustics. We sit, measure, and check if it sounds better," one of the club's managers Mantas Pakeltis says. "We have not yet reached perfection, but we hope that our lives will be enough for that," Žilvinas Širka adds. By the way, according to him, it has to be hot in the club, so unlike Mantas, he is not as happy about the conditioner. Mantas mentions that on the hottest nights he even felt weak when DJing. That will never happen again!
There will be musical innovations, just not cardinal ones. "We need bits of everything. We don't want to be only a techno or a house club, we are and will be a place of electronic music," Mantas says and admits that over time his own taste changes, he wants to hear something new in his own repertoire. He claims that Kaunas and even Lithuania are too small to have places dedicated to specific genres. It is better to maneuver between a series of parties of different styles. And there will be new ones in addition to the already popular Tarp Dviejų Aušrų and Jaudesys!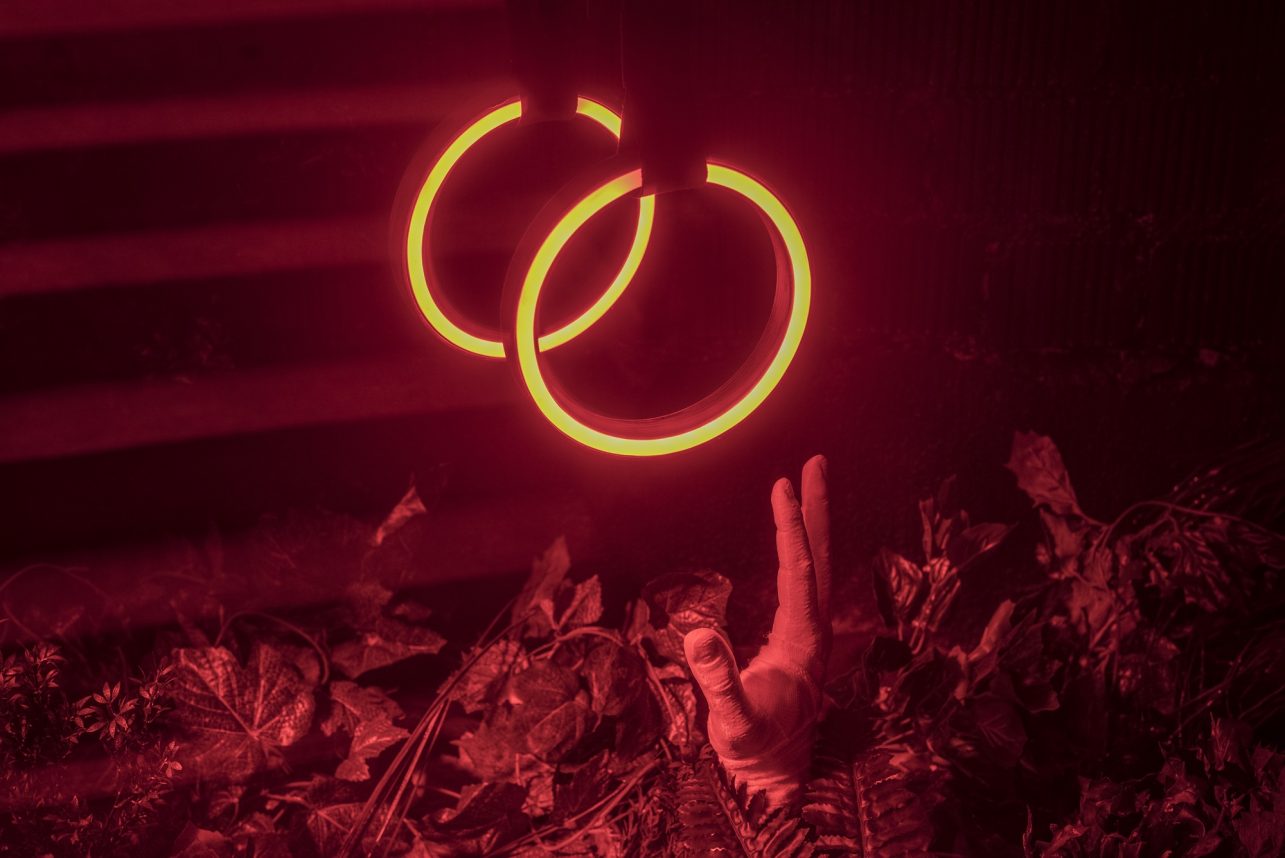 "I've always wanted the club to be a platform for new ideas, new names. There's nothing sadder than the same lists of artists. That is why we have our own academy, where people can try themselves out and see how it feels to play in the club instead of the bedroom. Not everyone becomes our resident, but it is useful to try yourself out, and we also have someone to discover," Žilvinas says. He also had a long creative holiday but is currently preparing new playlists.
And the names of the newcomers are intriguing. Let's start with Užimtumo tarnyba (employment service). "It is a self-deprecating project of two extraverted guys; an experiment that combines everything from gabber to trap, footwork, and hip-hop," Žilvinas says and reveals that Užimtumo tarnyba's hobby is cars so you can expect original interior solutions at the duo's parties.
One more newbie, which impresses with the nationality of the name is Lengvoji atletika (track and field). Metaphorically it's about skateboards and deep house. The third new series of events is called Totemas (totem). The name suggests that those who look for shamanic elements in music will like it here.
In a bar like in a living room
"We do not strive for innovation as much as we try to maintain continuity. So that the things we created would continue to exist," Agnė Urbutė, one of the culture bar Godo's owners, says. The second owner is her husband Mantas. The bar, located at the crossroads of Kaunas theaters and other cultural institutions, was created by family's hands and based on the couples' imagination.
It's cozy here, and if it doesn't feel like home than should at least feel like the home of your bohemian aunt. The furniture is retro and the paintings on the walls keep changing. "We have planned exhibitions until February," Agnė smiles and says that if earlier they had to look for artists, then now, very interesting beginner artists, who are scared of "serious" galleries, come on their own accord. The same thing happens with the bands who want to play at the bar. Now they are waiting in line for their turn.
"You know, I'm really looking forward to autumn, because it's hard to organize concerts outdoors in the summer. We are in the center, we have neighbors, so it is easier and more comfortable inside." So, there will be music and exhibitions this season as well. And you can buy the artworks while sitting at the bar (yes, that happens). There will be DJs too. Parties will last until midnight, 1 or 2 a.m. Maybe for some it will be enough, and others will migrate to places that stay open longer. There will also be poetry readings – the nearest one will take place on September 16 – which will be complemented by Arūnas Periokas' musical improvisations.
There will also be nude life drawing workshops – dearly missed by everyone during the quarantine – which have become a tradition at the bar. Inability to meet, inability to express oneself on a piece of paper wasn't helping anyone's psychological health. Agnė says that she has used quarantine meaningfully for her creative work. She had time not only for the Godo's visual identity that she creates but also for her personal art projects.
The bar already has its own community (the troupes of aforementioned theatres come here after the plays without make up and masks) but due to its central location, accidental visitors pop in as well. They usually like it, "Tere is no violence, a cozy environment, you can be yourself in here and this atmosphere is attractive to people." Agnė knows several stories of people who have met here, got engaged and expressed their love with Godo tattoos. Some even changed their mind about emigrating. They came to a concert, saw the community, got acquainted… this is how, for example, the band Koža was born.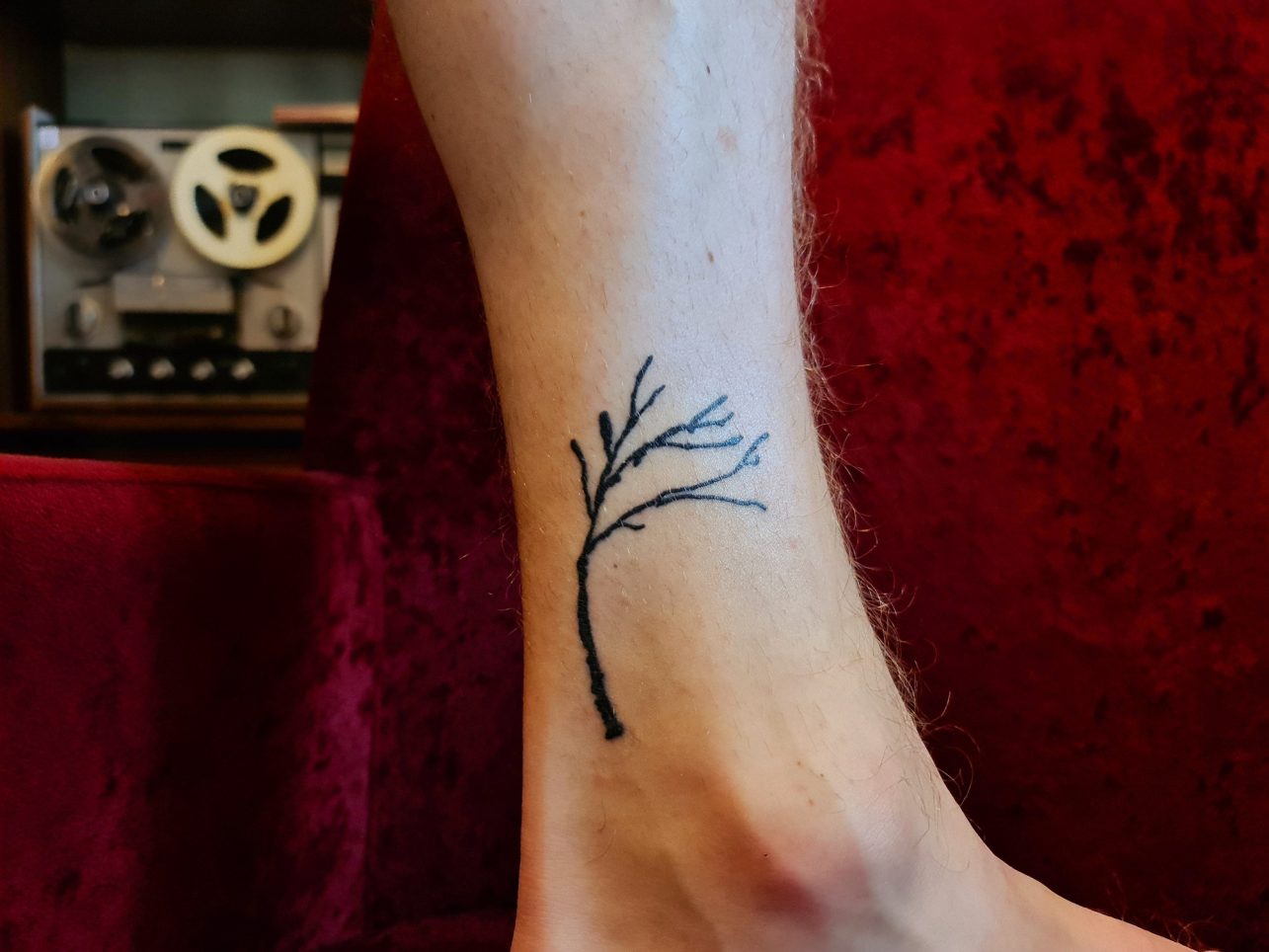 Agnė tells us – or more precisely, notes a well-known fact – that Kaunas needs venues for different subcultures. So, although Godo is a small bar, its team is already thinking of opening another place dedicated specifically for concerts. It would be wonderful to report from there but for now, have a good evening and a fun night. If not in Lizdas or Godo, then in Kultūra, which recently celebrated its 10th anniversary, or its cozier "brother" Kamerinis or a fortress of heavy alternative music Lemmy. There is no time to sleep, let's train for 2022, when there will be more choices than pages in the calendar.