A new network for LGBTQ+ artists and activists in the Baltics has emerged and is holding its first live meet-up in Kaunas this September. One of the initiators of the network is a Kaunas-based curator and activist Edvinas Grinkevičius, well known for those often visiting the Kaunas Artists' House or Emma. His colleague Rebeka Polsdam is a queer art historian from Estonia.
What motivated both of you to start this network? How did you get to know each other?
R.: We met in Tallinn at NU Performance Festival last November and somehow clicked. In my opinion, Estonian queer art scene nearly disappeared after lesbian artist and activist Anna-Stina Treumund died, but in recent years new artists and initiatives have emerged despite COVID-19 and art starts to get politically engaging (not necessarily engaged) again. And so, we understood that Baltic queer artists have a lot in common and to discuss and to co-operate to support one another.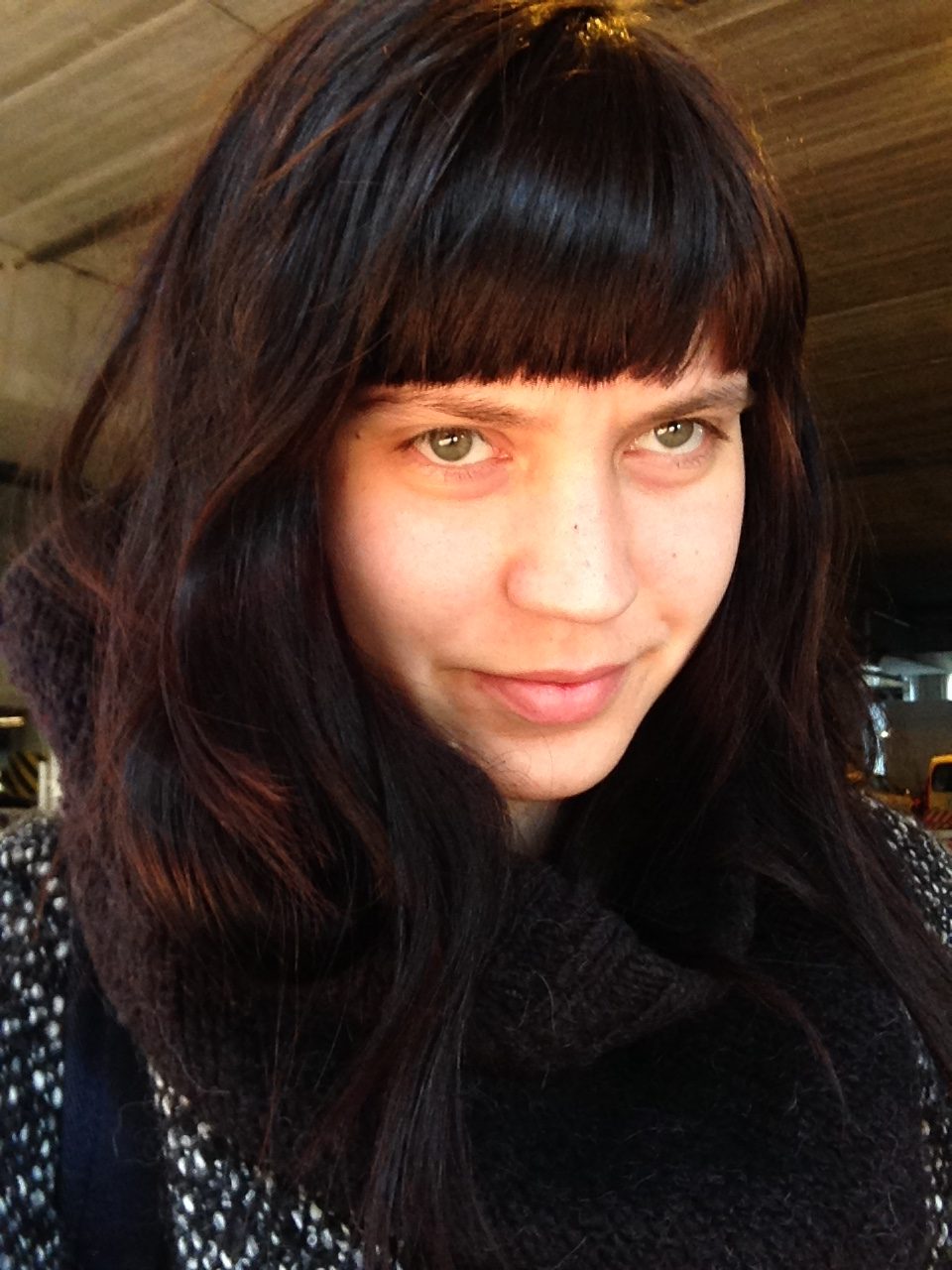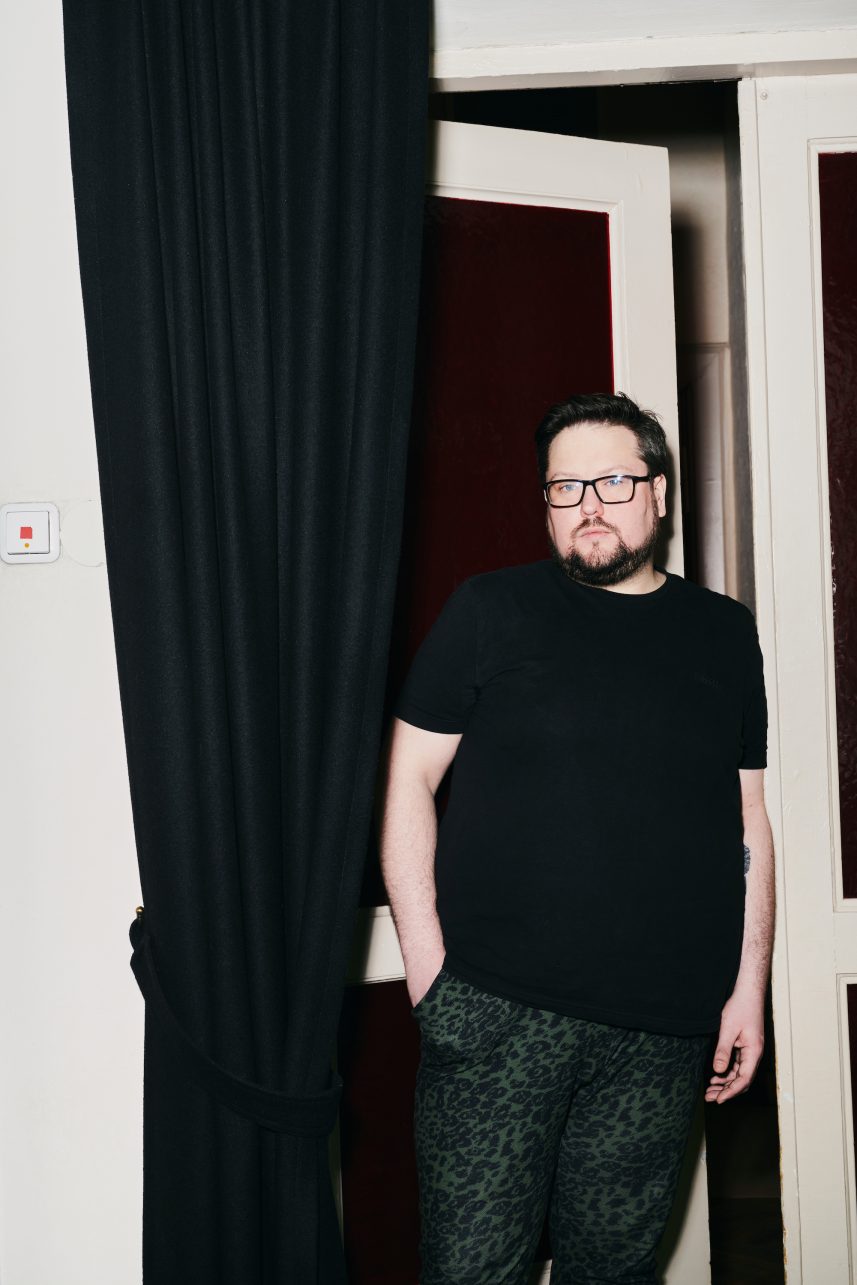 E.: I guess we became friends with Rebeka so quickly because we have many similar experiences and grievances. We both work as curators in the Baltic countries and we both often face similar forms of injustice and inequality. We are both highly sensitive to and critical of the dominant hierarchical patterns of action and prevailing trends in the contemporary art scene. In our curatorial and artistic practices or research, we focus on representing the issues and experiences of the LGBTQ+ community. I think we make a great team!
And to answer the other part of the question, last year, after the first wave of the pandemic, I attended a summer school organized by the Latvian Centre for Contemporary Art to discuss issues/manifestations of feminism, gender and sexuality in contemporary art in the Baltic States. Due to the travel restrictions caused by the pandemic, artists, activists and curators operating in the Baltic States became the target audience of the project. When attending the summer school, I finally realized how important and interesting it is to get to know your colleagues in the neighbouring countries and to discuss the common challenges and problems we face, to find solutions and mechanisms to support each other. For a long time, the art scenes in our region did not cooperate, there was a tendency to look for big and well-known names from the more distant places when organizing art projects, often ignoring the local context and prevailing issues. With my extended program Unlearning Eastern Europe and by creating the network of LGBTQ+ artists and activists in the Baltic countries together with Rebeka, I aim to contribute to the discussion and emergence of topics important and relevant to our region on the map of contemporary art. I am glad that the trends that have prevailed so far are gradually changing, and this year's Baltic Triennial is a great example of this.
Paradoxically, although the LGBTQ+ art and activist scenes in the Baltic countries are quite small, they don't know much about each other. So, we believe that it is particularly important to find ways to mobilize and organize, share experiences and practices in this homophobic climate. We also want to encourage closer cooperation between these communities, both in terms of project funding opportunities and direct cooperation. The network involves a large number of people organizing queer parties or event programs, so we want to directly encourage the members of the network to invite each other, thus promoting economic benefits for artists and creators in these countries, who are usually institutionally unrecognized and who do not have enough spaces and opportunities to present their artistic practices. Another equally important goal of the network after bringing these communities together would be to find ways to talk about queer culture and history in the context of our (Baltic) region rather than that of the West. This requires building a new vocabulary and rethinking/recreating history as well as noticing and providing space for unwritten, marginalized stories, initiatives or artworks. Now, with the increasing number of similar initiatives, it is a great time to act.
the situation of Kaunas Pride became an even greater impetus for solidarity.
Rebeka, maybe you can tell the readers of our magazine (who are quite diverse) how to correctly understand the term 'queer' and, historically, how old is queer art in the Baltics?
Queer is everything that deliberately fails to meet the standards set by heteronormativity. Hence, not anyone who does not yet have children is queer, but anyone who does not want to and won't have children in present society, is queer. Humane care and friendliness to all others, humans and animals, should not be a queer value, yet being kind and polite to other people has become a subversive notion in a nationalist and capitalist society.
The word 'queer' meaning homosexual or non-binary or trans comes from the 20th century. I'm not sure if Baltic German Elisar von Kupffer was the first gay writer and artist from the Baltics, but he was definitely the first to be so explicit about it in his short stories and visual art.
The title of our network, Black Rose. Black Carnation also comes from the Baltic queer history. In the interwar period, there was a culture club Black Rose in Tallinn that hosted cross-dressing parties and was considered open-minded. It was in the area of the town, which was nationally mixed, there were many sailors' homes and lots of crime was reported there, too. It was all huddled around a beautiful church of an orthodox monastery. At the same time, there was a club called Black Carnation in Riga, and the flower was used as a symbol for queers to recognize each other, and as historian Ineta Lipša argues, it even became a metonym for homosexual people in Latvia. Unfortunately, we did not find a similar analogue in Lithuania. We are sure that such places also operated in Lithuania during the similar period, only it is possible they have not been researched and recorded yet.
Edvinas, what are the main places and activities in Kaunas that you would say best represent the local LGBTQ+ scene for the outside world? Is the local network in Kaunas growing?
E.: It must be acknowledged that most of the activities or initiatives involving the LGBTQ+ community are most active in Vilnius. However, we also have good examples in Kaunas. Although we have not had an LGBTQ+ community bar or club in Kaunas for a long time, it is nice to see a rainbow flag boldly flowing at the door of Kultūra cafe. I would also like to mention the friendly Ridikas, where Kaunas Pride events dedicated to bringing the LGBTQ+ community together in Kaunas will be organized in August. I would single out the activities of the Emma social centre and I also notice many active young people participating in Kaunas 2022 youth programs and volunteering at Kaunas Artists' House who want to talk or contribute to the events for the LGBTQ+ community. It is also fun to know that the Lithuanian University of Health Sciences has an active LGBTQ+ group with more than 400 members.
And I am happy to be working in an organization that is not afraid to openly support vulnerable groups, which can be seen in its activities. You will often hear young people talking about these topics at the Kaunas Artists' House poetry slam or educational program events. Our other programs feature plenty of LGBTQ+ community-related topics. I am very happy to meet LGBTQ+ people at our events and see that they can feel safe there and do not need to hide. The example of the recent discussion on LGBTQ+ culture in Kaunas only proves the necessity and importance of such activities. And if anyone else has questions about why LGBTQ+ marches are needed in Kaunas, I suggest you think again. I hope the march will take place and I am really looking forward to the first week of September when not only the meeting and events of the Baltic LGBTQ+ artists and activists' network will take place in Kaunas, but also the cultural program of Vilnius queer festival Kreivės and Kaunas Pride. I hope that we will set a strong tone for all the coming year of the European Capital of Culture, and I hope that the LGBTQ+ community will no longer be forgotten or ignored, at least in the field of culture and the arts.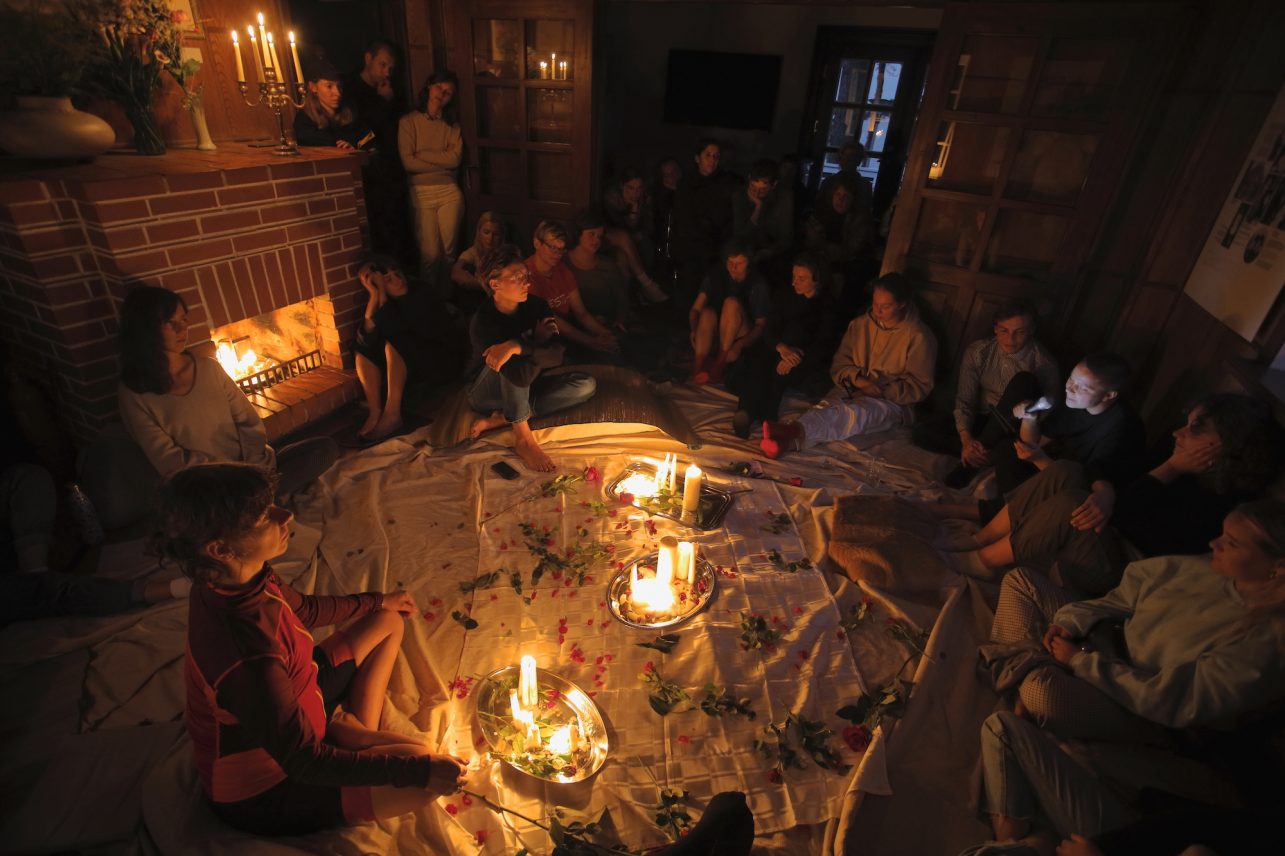 Are LT, LV and EE somehow different in terms of popularity, openness, recognition and safety of LGBTQ+ activists and artists? Or do we face the same issues everywhere?
R.: From the perspective of how laws regulate social life, Lithuania has been the most unaccepting of sex/gender minorities in the Baltics, and Estonia and Latvia are quite similar in these areas. The historical research into queer history is most developed in Latvia. The contemporary art and leftist politics' scenes have been the most diverse in Lithuania since I can remember compared to Estonia and Latvia. Estonian art scene is deeply apolitical and supports status quo politics by mostly focusing on spatial issues posed by black and white boxes. The network, however, has invited artists and activists who are seeking for new cultural expressions that would meet present social, political, economic and cultural context.
How did the current situation of the pandemic, climate and refugee crisis influence the program of your meeting? Was it easy to select the participants for the closing event in Kaunas? I believe there might be some pandemic-related travel issues, but has anyone expressed any fears or doubts about coming to Kaunas, regarding the recent LGBTQ+ -related discussions and issues of Kaunas Pride?
R.: The pandemics has shaped the network to physically meet only once in Kaunas and the rest of our meetings take place over the internet. At the first meeting on Zoom we already got very excited and curious to meet each other and chat about our experiences as queer art workers, as drag kings and queens, as historians and curators, as Eastern Europeans in Anglo-American dominated art market, in societies where violent expressions of political oppositions have become common and stress levels higher than ever before.
E.: I can only agree with Rebeka that the first virtual meeting of the network was proof of how thirsty we are to get to know each other and work together. And the situation of Kaunas Pride became an even greater impetus for solidarity. After all, it was not by chance that Rebeka and I planned this network meeting in Kaunas exactly when the Kaunas Pride march will take place. Art and politics can, and in this context must, go together!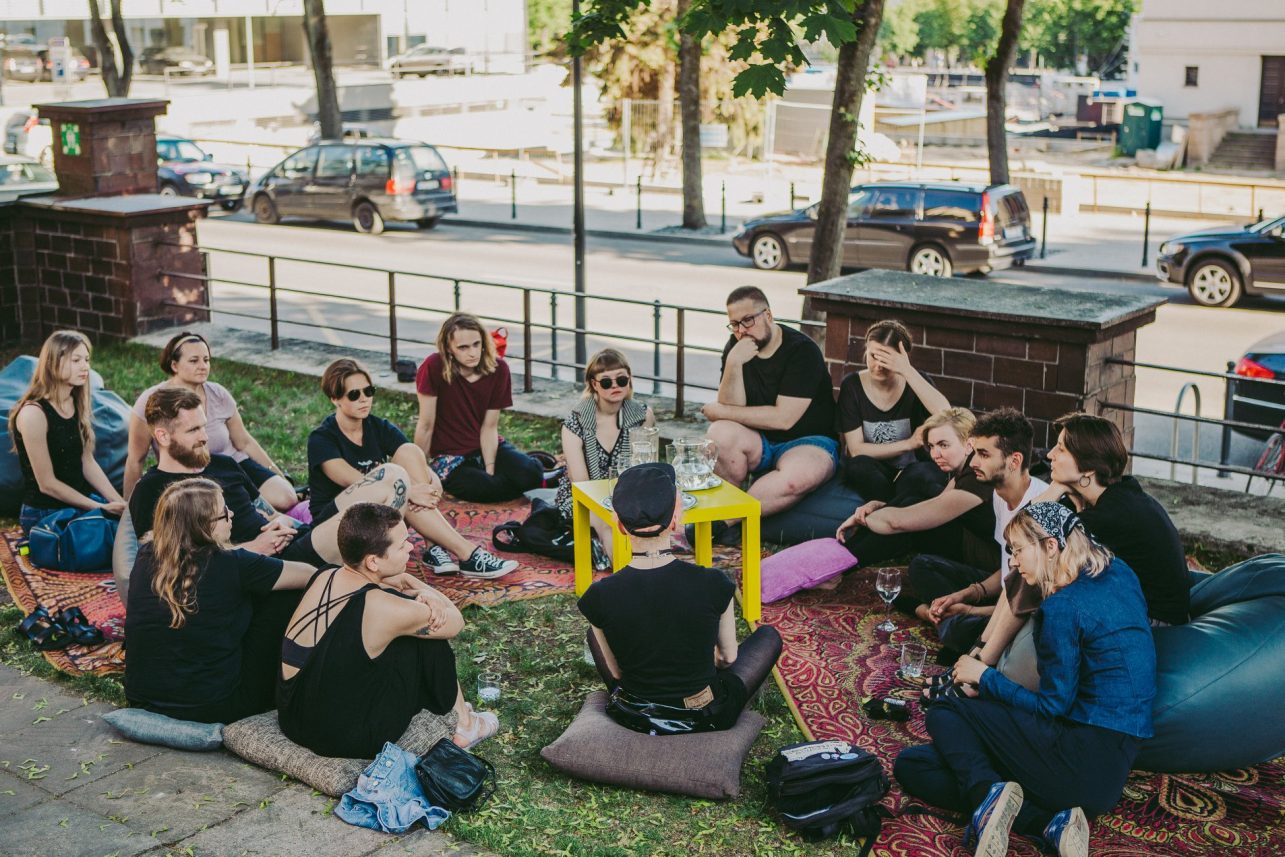 How much will you interact with the general public in Kaunas? I understand networking is the main goal at the moment, but will the events and discussions be open for all?
R.: Everyone is very welcome to join Kaunas Pride program, Kreivės Festival and if you think you would like to contribute to discussing queer arts and history in the Baltics, please, contact us.
E.: We are trying to find different ways for as many interested people as possible to join this network. The network's events will be accessible to the general public, but in order to maintain a safe space policy during events and due to covid, people will have to register. We invite you to follow the news on the Kaunas Artists' House website and Facebook account. Well, and in the future, we dream of expanding the activities of this network by handing over the baton to the participants of the network to invite more and more people to join and thus build a strong, active and supportive community.
Project "Black Rose. Black Carnation. Baltic Queer Art and Politics Network" is funded by Nordic Culture Point