It should be mentioned preemptively that the biggest gift for modernists – the old and the new ones, Kaunas residents and those observing our city from the outside – would be the news about our city's interwar period architecture and its urban fabric's inclusion in the World Heritage List, and we will definitely learn about it in 2022.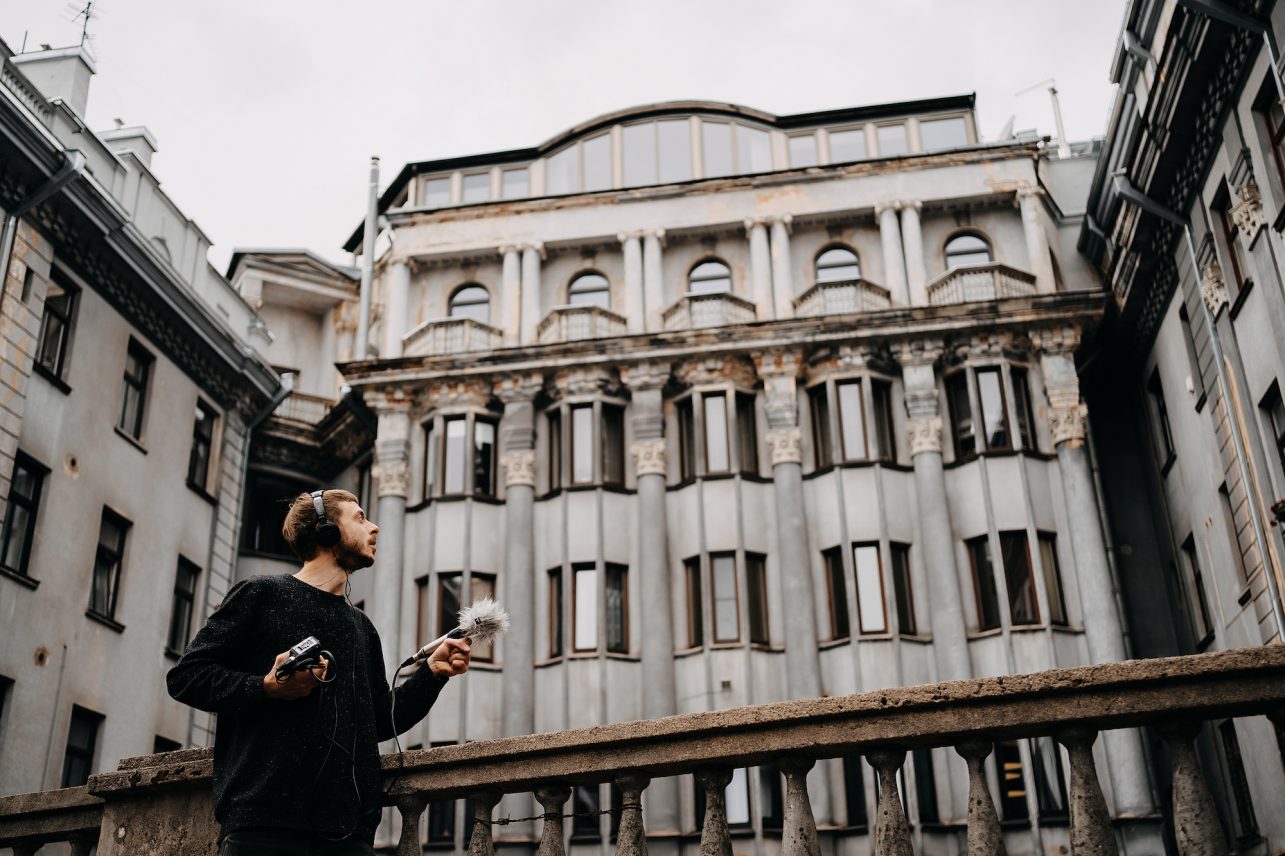 Kaunas' step into UNESCO is a challenge for both professionals and also all residents of Kaunas and Kaunas district. After all, international experts don't create or protect anything, they simply recognize what is valuable and how it should be treated. So, the main goal of the Kaunas 2022 program Modernism for the Future is to make us feel responsible for our environment and help create an emotional connection with the urban landscape and culture.
Thousands of buildings that were erected in Kaunas and around it during the interwar period (more precisely, during the most intense period of the temporary capital, which we also discuss in this issue with Hugo Herrera Tobón) as well as their architects, builders, owners, and residents including their fates are important elements in discussing the legacy that we see, pass by, explore and use on a daily basis. It is not the bare walls, but the way of thinking – architecture permeated with individual stories and meanings – that is of great value.
Modernism for the Future is a space for initiatives and meetings (that was created 5 years ago) where professionals from different fields, building owners, the heritage community and cultural initiatives meet for joint discussions, workshops, artistic and cultural activities to create scenarios for preserving, interpreting and disseminating modernist heritage. We present some of these scenarios in the following pages of the magazine, and below are the highlights of 2022.
There is an aim to symbolically put 365 modernist buildings to use in Kaunas and Kaunas district by the end of 2022. In this way, we want to draw attention not only to the most significant buildings of interwar period modernism, but also to the everyday heritage. The first step is a website where the modernist map can be filled in by the residents of such houses, historians and enthusiasts who know the stories of the buildings, who like to photograph and browse the archives. The digital repository of modernism also acts as a platform for community mobilization, helping to meet and share good experiences, and the stories that emerge there become an inspiration for a variety of creative projects.
The first international Modernism for the Future conference took place in Kaunas in 2018. It will return on September 21 – 22 and will be dedicated to the presentation of the most impressive project of modernist interpretations both in Kaunas an internationally. Representatives of the most prominent European universities and galleries as well as various creators are already planning trips to Lithuania. It will be interesting to compare, discuss and develop ideas further.
Two international schools of architecture and heritage were also organized within the framework of the program. One summer students and enthusiasts explored Kaunas city center and the next they looked at Kačerginė resort. The organization of this event series is continued by the team of Kaunas University of Technology in 2021 and 2022.
The fact that Kaunas is exceptional in terms of its modernism but also not the only one like that, is proven by MoFu 360/365. It is an international project co-financed by the European Union's Creative Europe 2014 – 2020 program and implemented by partners from Kaunas, Lviv (Ukraine), Brno (Czech Republic), Kortrijk (Belgium) and Tel Aviv (Israel). A total of 17 art projects have been created in modernist buildings, and the main exhibition opened the doors of Kaunas Central Post Office for four months on the opening weekend of Kaunas 2022 in January. Before we saw the exhibition, we touched upon the post office building once again.
Like other Kaunas 2022 programs, this one would not be as rich without the partners who offered their ideas, connections and opportunities. It is thanks to them that the audience interested in heritage and its integration is being expanded as well as the news about Kaunas as a city of exceptional architecture is being spread more effectively.
For example, this year the 100 Images of Kaunas project will be presented by one of the oldest creative organizations in the country: Lithuanian Artists' Association. This idea is a series of curated exhibitions and site-specific works in various interwar period spaces in Kaunas and Kaunas district. Kaunas Artists' House with partners from abroad offered a unique concept showing the different international artists' views on Kaunas. DeMo (Decoding Modernity) is an exchange program for art residencies, during which artists analyse the processes of modernity's development and its course in different social and cultural contexts. This is what we talked more extensively about in the November issue of Kaunas Full of Culture.
Kaunas Gallery is also organizing a residency program called Photography: A Document for the Future, which will seek to explore and represent Kaunas' modernism in an international context.
In 2022, Kaunas branch of the Lithuanian Union of Architects will present three projects aimed at researching and creatively talking about the Kaunas' architecture of the 20th century. [In]visible Architecture project (creator Rasa Chmieliauskaitė) was conceived in order to involve visually impaired residents in the knowledge of the architectural environment. Desire [Architecture] project (creator Tautvydas Urbelis) is researching the feeling of shame in architecture and will present an interpretation related to site-specific manifestations of desire in Kaunas City. Architect Gintaras Balčytis and his team are also preparing an inclusive program for the Kaunas Architecture Festival, which will be accompanied by exhibitions, workshops and a forum.
AURA Dance Theatre, Kaunas, suggested the Pulsating Kaunas Modernism idea for 2022. It is a series of interactive tours, in which the guide's story will be supplemented with a live performance. Of course, there will be more tours next year, for example, an informal team of young professionals and volunteers from various fields called Ekskursas is already inviting people to the walks, during which the different types of Kaunas interwar period modernism architecture are explored, the most prominent architects and their work are presented and, of course, wider social phenomena of the interwar period are introduced. One of Ekskursas' volunteers talked more about the community initiative in an interview for this issue.
M. K. Čiurlionis National Museum of Art does not only consist of the main building decorated with a modernist "crown". It contains eight other branches, located in important houses of Kaunas. Some of them are the memorial apartments of famous interwar period personalities. Two exhibitions – Arno Funk[cionalizmas] (Arnas Funkas was one of the most diligent modernist architects, who also designed Galaunė House) and Moder… kas? Kauno modernizmas ir architekto profesija (Moder… What? Modernism of Kaunas and the Profession of an Architect) – are taking place in one of the apartments, the A. and P. Galaunė House, and we invite you to visit them and take a closer look in this issue.
Around 500 Kaunas and Kaunas district residents, together with visual artist Aideen Barry from Ireland were making a film inspired by the modernist architecture of Kaunas and the mysterious stories of the magical city for 2 years. The premiere of the Klostės film will take place in the summer and in this issue, we will introduce you to a person, who spent all this time on the other side of the camera: film's cameraman Mikas Zabulionis. His connection to architecture is extremely personal.
Not only these but also other projects that are ongoing or underway, but simply did not fit in this issue, or initiatives that might not always be official but are definitely sincere, are a proof of success of the Modernism for the Future. This includes modernist souvenirs (badges, bags, socks), jewelry and even chocolate, which have complemented the traditional range of gifts from Kaunas. Perhaps some professionals find it funny, but it is these examples that indicate that a townsperson and the city are one body, and the architectural and urban solutions are the oxygen flowing through it. And it is also a sign that modernists are looking forward to an intense but very good year.