One of the authors of this text first noticed Tadas Bujanauskas in Kaunas in a – now, somewhat legendary – winery Taškas A, which was located right in front of the central post office. The latter is empty today, with less exotic affairs going on in the winery's premises.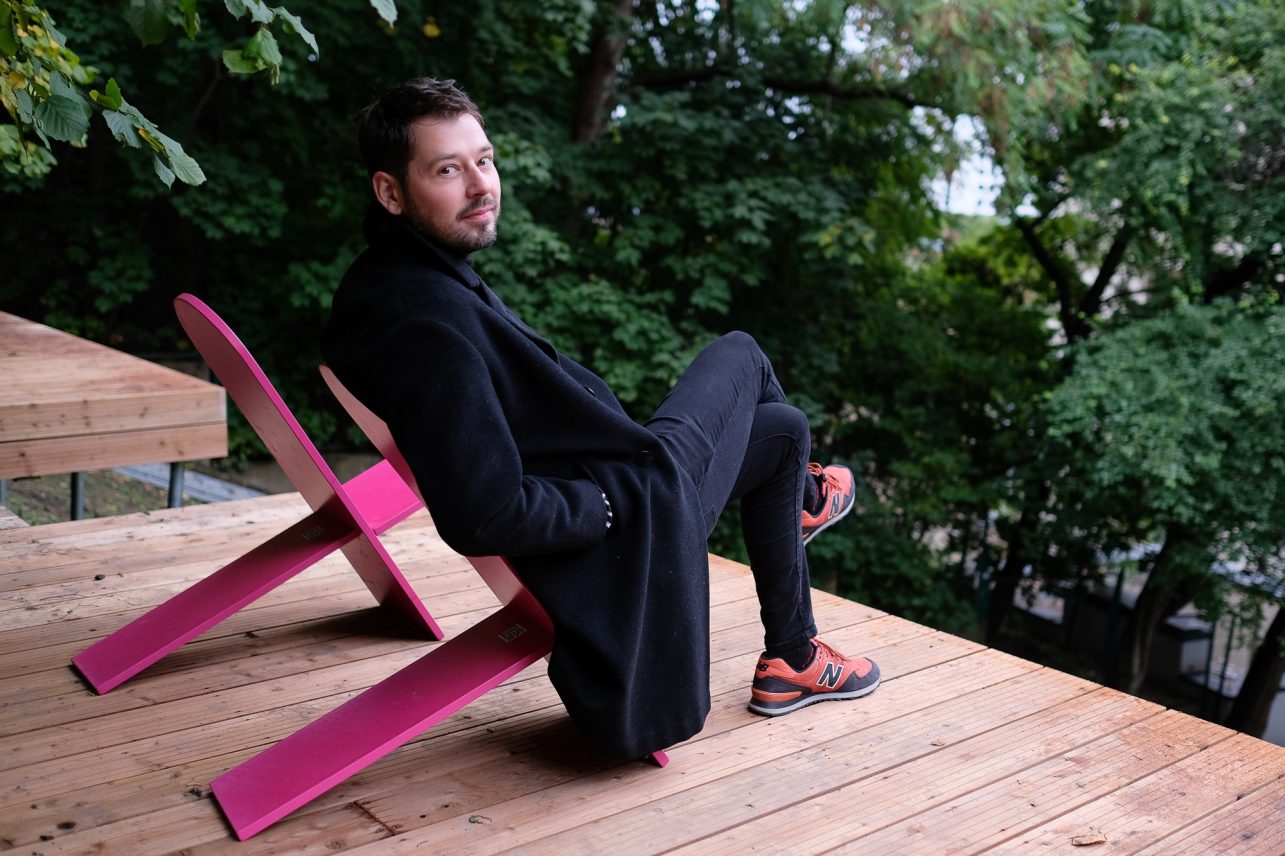 (Almost) a decade ago, Tadas exhibited his punk-like collages at Taškas A, which was beloved by many, including Robertas Antinis. Back then, the designer was recently back after studying in Baltimore, where he had left after the 10th grade with his green card-winning parents.
The Kaunas resident, who brought an American graphic design diploma (and some weird music as well as the aforementioned collages) to Lithuania, managed to work in the Vilnius University Library, move to Marijampolė out of love (he still cooperates with the town's museum of local lore) and spend ten years as a freelance designer. In addition to commissions for more or less (usually less) commercial clients, Tadas other regular occupation is self-publishing. He creates, prints and makes his own books. Minimal edition. The books contain Soviet apartment blocks and other design achievements of those decades or their interpretations.
For example, he redrew 38 antique tobacco packets and published 30 copies of it. And now he is preparing an exhibition of sculptures of the same period in Kaunas – he hopes to show it later this year at the Kaunas Artists' House.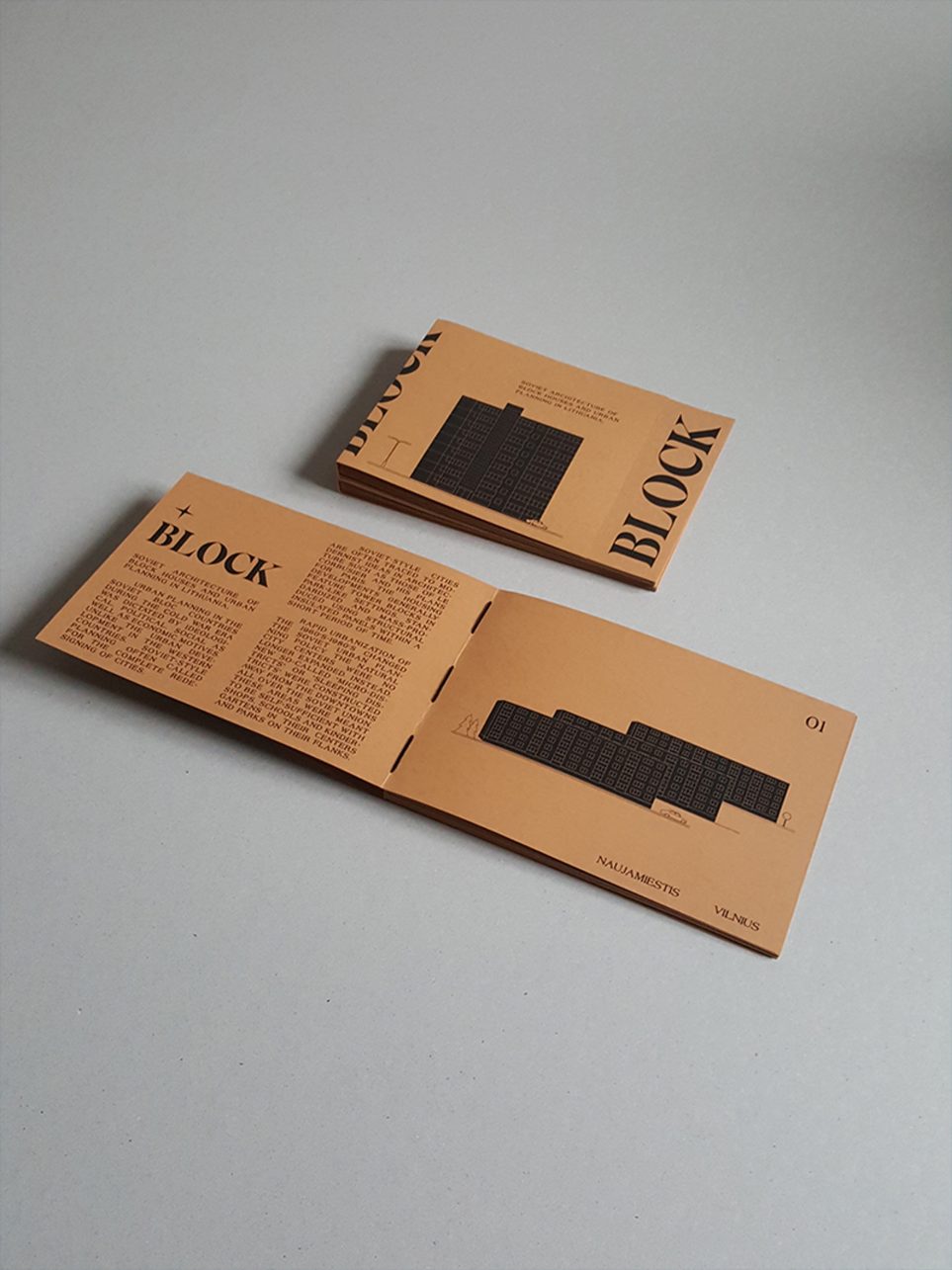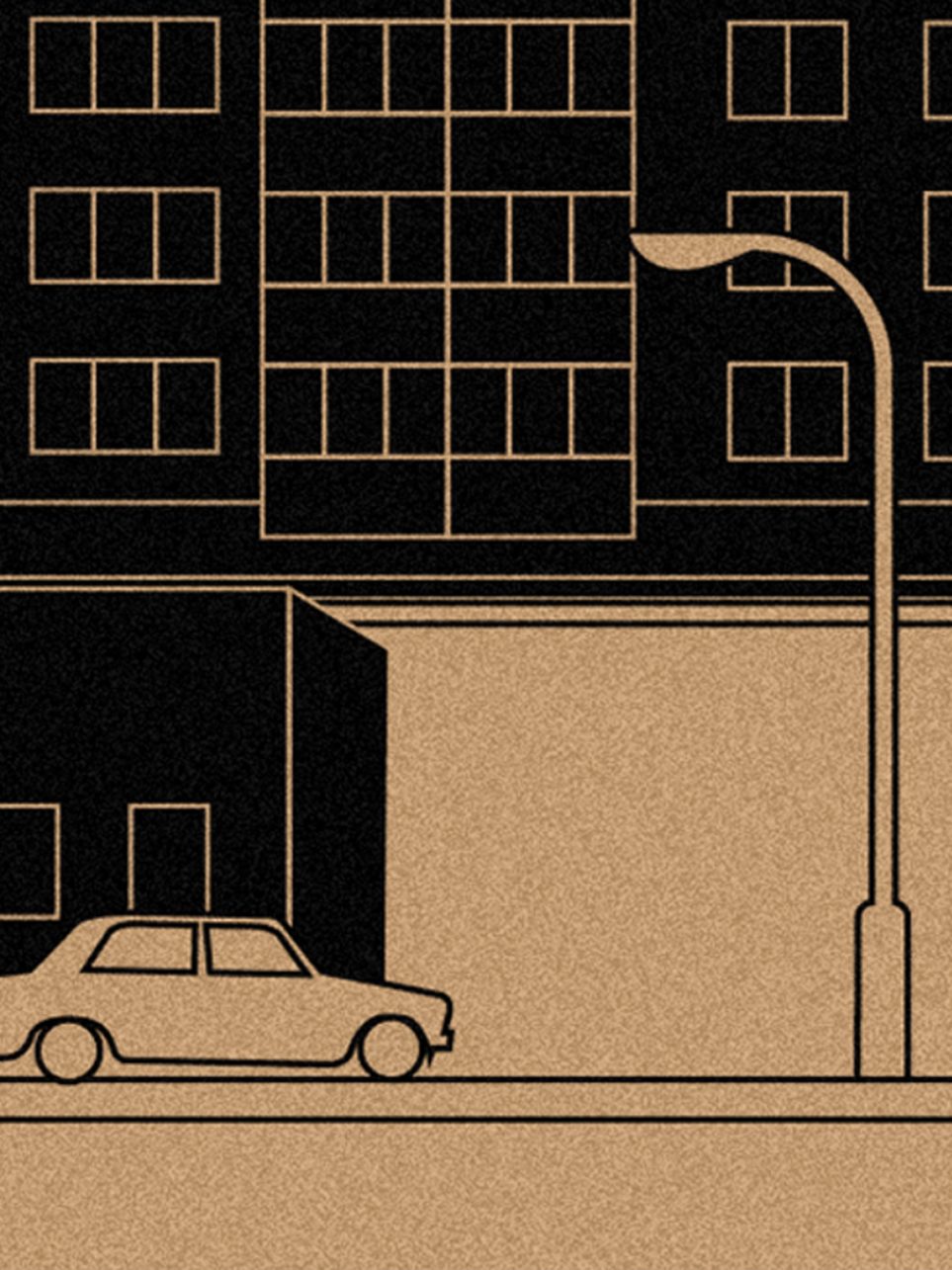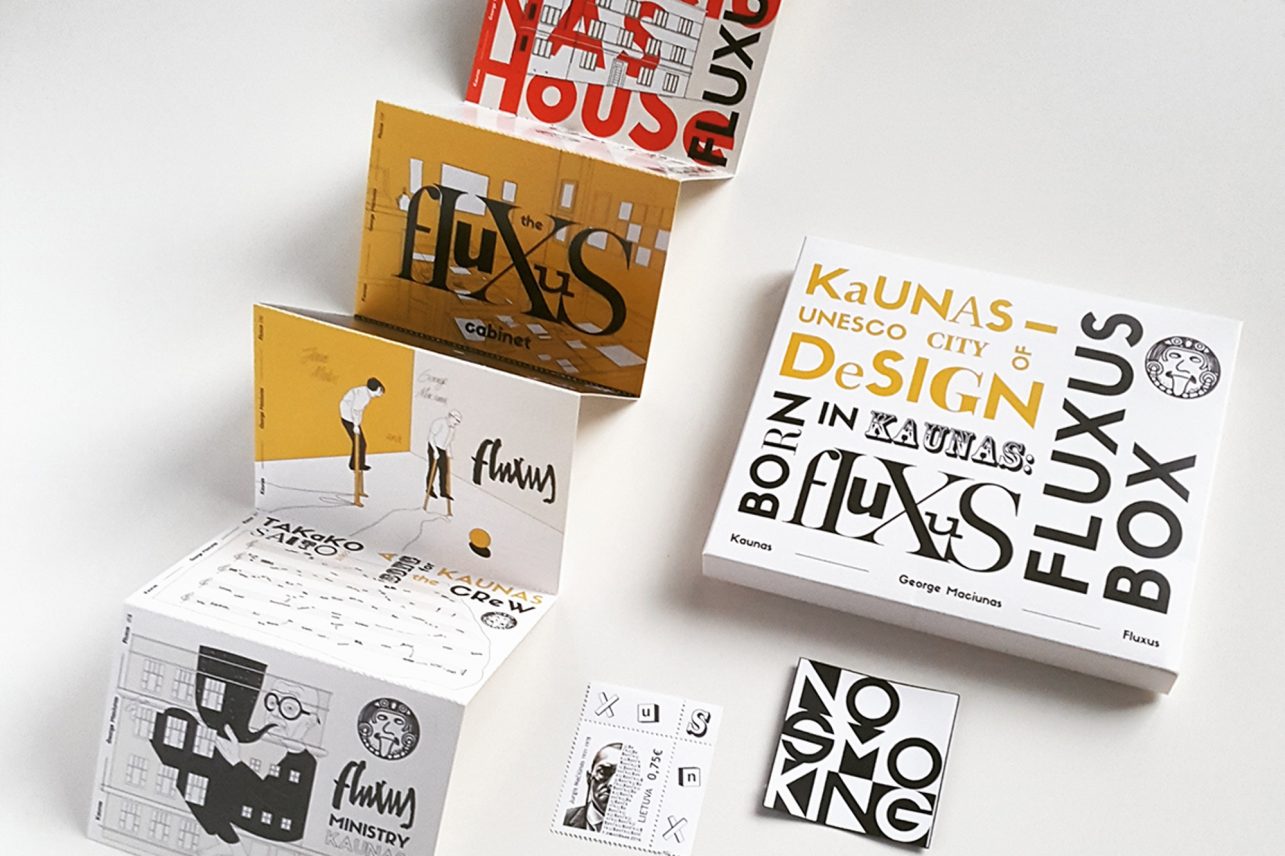 "Tablet? No, I had it, but I gave it away because I couldn't get used to it. I draw with a mouse on a PC," Tadas smiles. Even his sweater is beautifully illustrative. He says that when he worked for himself, he had more time for his own projects. Now, Tadas is immersed in the visual side of Kaunas 2022. But we will get back to that soon.
"If I didn't work here, I would have more time to evaluate everything that our team does.
Both authors of this text got acquainted with Tadas when they were looking for the cover artist for Kaunas Full of Culture Olympics issue. It was a summer of 2016. Tadas has created two monthly and even four annual covers. An absolute record holder, we have just realized.
Tadas is also the illustrator of several It's Kaunastic map series: he redrew street art (you can purchase the anonymous cat pin, reimagined by him), connected Kaunas to Daugavpils and knows all the interwar period embassies by heart. The Modernist Guide is closest to his heart, since he had to draw Pranas Mažylis maternity clinic, where he was born, the former Tūbelis Villa, now Kaunas Art Gymnasium, where he finished ten grades, and even his primary school in Šančiai. "I delve deep into all the routes before drawing, but I must have analyzed this one the most. I walked it more than once, and served as a guide for friends," the illustrator and designer laughs. By the way, he wanted to study architecture, but the documents were not ready on time. Maybe that's not so bad after all.
"I like to create illustrations about the city," Tadas usually explains his work to clients such as It's Kaunastic. He gave away that before the interview, on the occasion of the Baltic Unity Day in Vilnius, on Latvių Street, a mural about… Latvians made by him on a kindergarten wall was revealed. It is a joint project of literary scholar Viktorija Jonkutė and the designer called Poetics of Latvian Streets. It depicts poets Rainis and Knuts Skujenieks and Riga. By the way! There is a mural in Riga made by Tadas earlier but it's a complete coincidence, he has no other connections to Latvia, nor has he painted any more murals.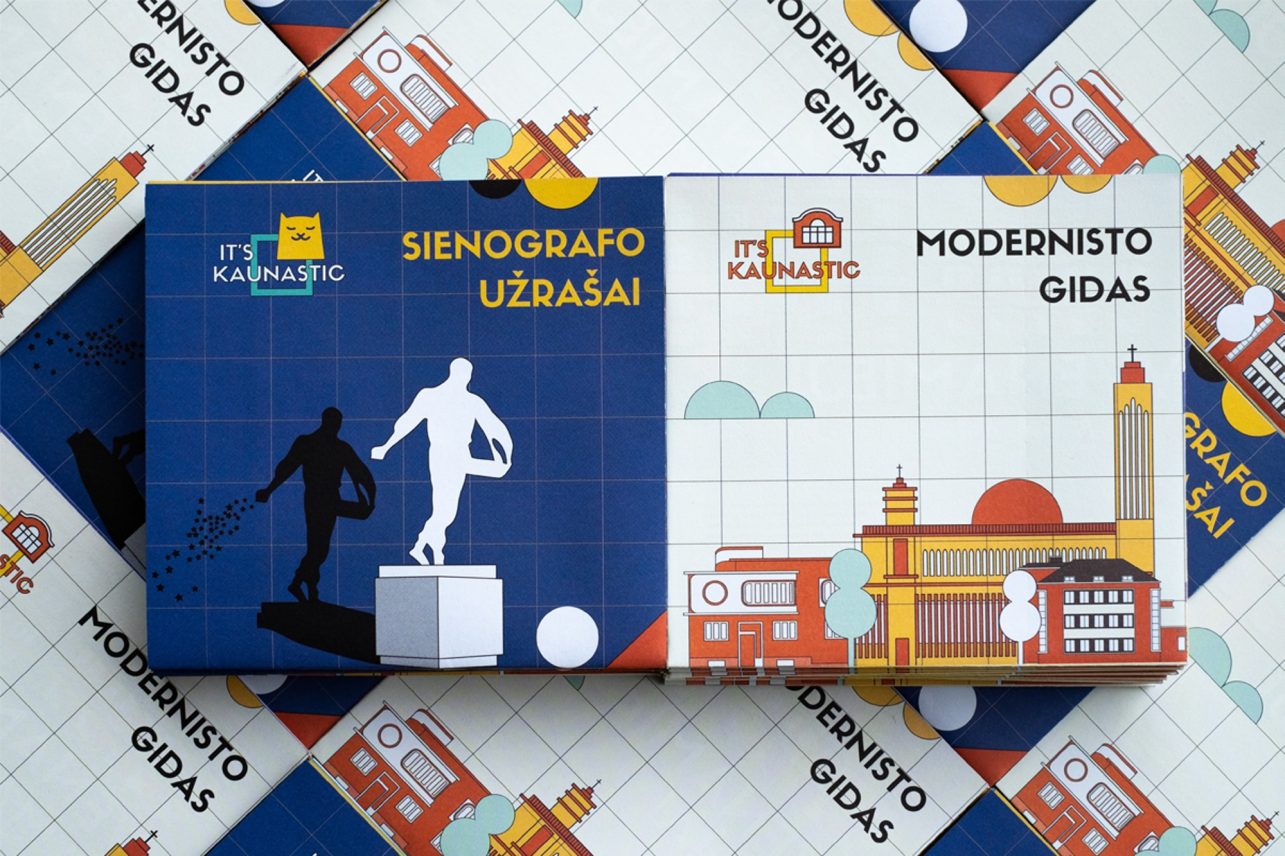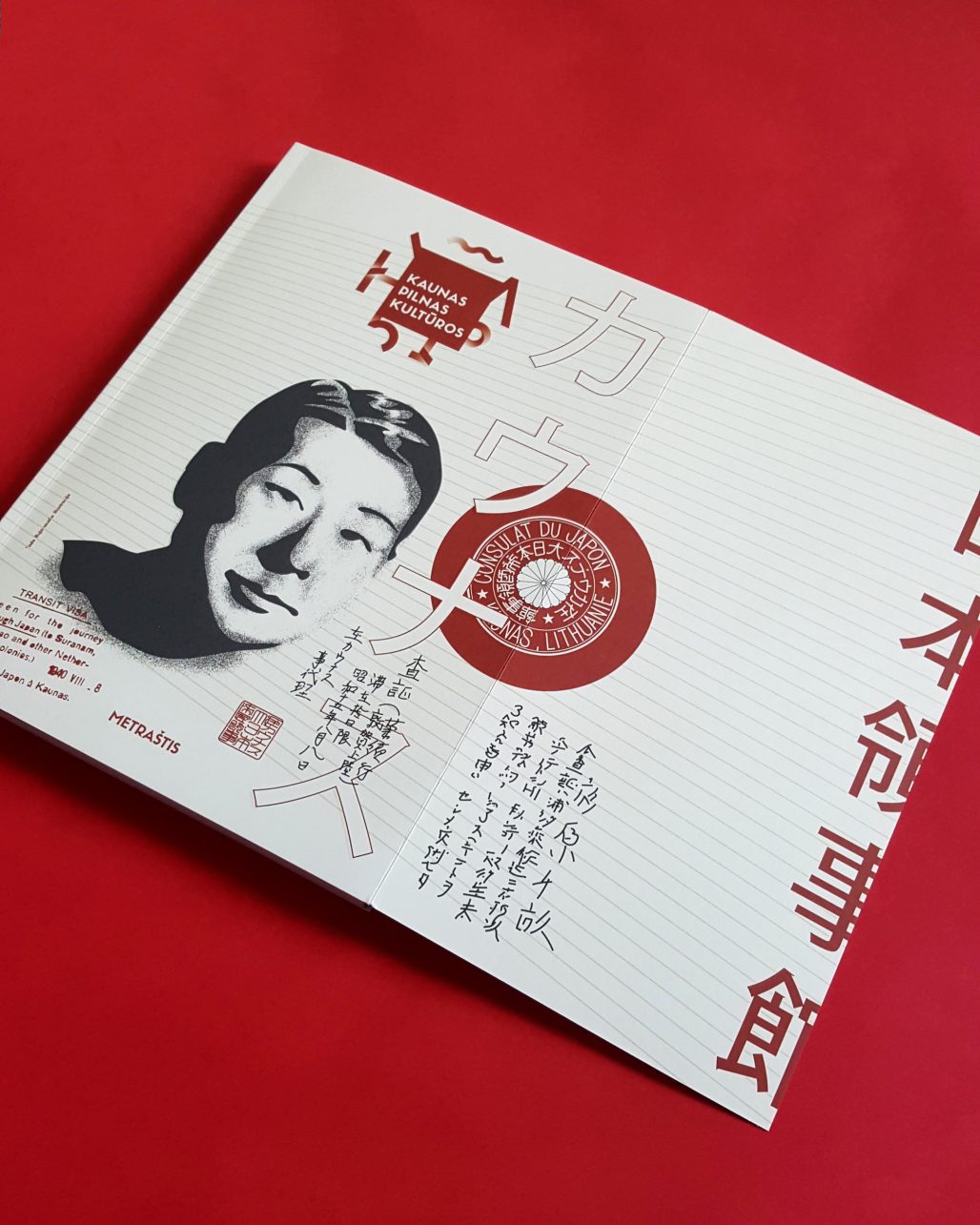 Let's go back to Kaunas. For ten years he kept telling himself that if it happens so that he has no work for several months, he will go to some advertising agency, but he never did that. But more than a year ago, he accidentally discovered a job ad of Kaunas 2022. "I saw that they were looking for a graphic designer. I wrote to them. Laurynas Rėčkus answered. He said, hi, and we agreed to meet. And then I started working," Kaunas resident giggles. Before that he imagined the European Capitals of Culture a bit smaller. But he found an excellent colleague Eglė Simonavičiūtė, who was already working for Kaunas 2022, and they started creating beautiful things that are in line with the European standard. Their work includes guides about Kaunas 2022 branches, presentations, posters, and even the great book of the program, which was presented during the European Capital of Culture forum in September.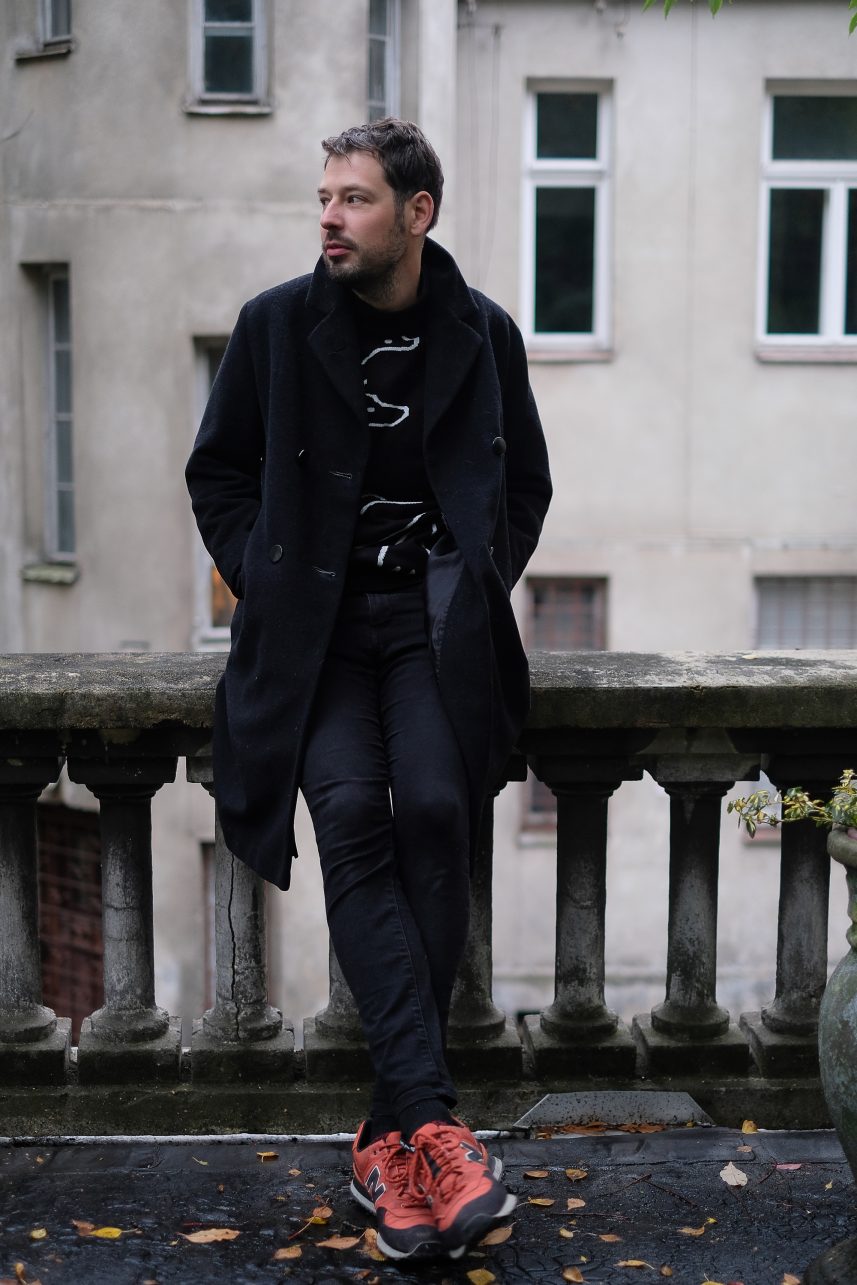 "If I didn't work here, I would have more time to evaluate everything that our team does. Now, I spend a lot of time at work, but I try to discover something new whenever I can," Tadas says and gives away that he really likes the Modern Elderships program, thanks to which artistic action takes place in several settlements of Kaunas district. He also really enjoyed Fluxus festival this year. He didn't make a costume for climbing the Parodos Hill but there's always next year. And now we are looking forward to another meeting at the exhibition of illustrated sculptures.