It is written on the Internet that human rights can be defined as moral and behavioural norms or simple social values aimed at protecting human dignity.
Lithuania, which has not participated in the development and application of international human rights norms for many decades, has taken bigger steps towards change as soon as it regained its independence. We talked about this in more detail with Ugnė Marija Andrijauskaitė, a historian and the coordinator of the Kaunas – European Capital of Culture 2022 program Modernism for the Future.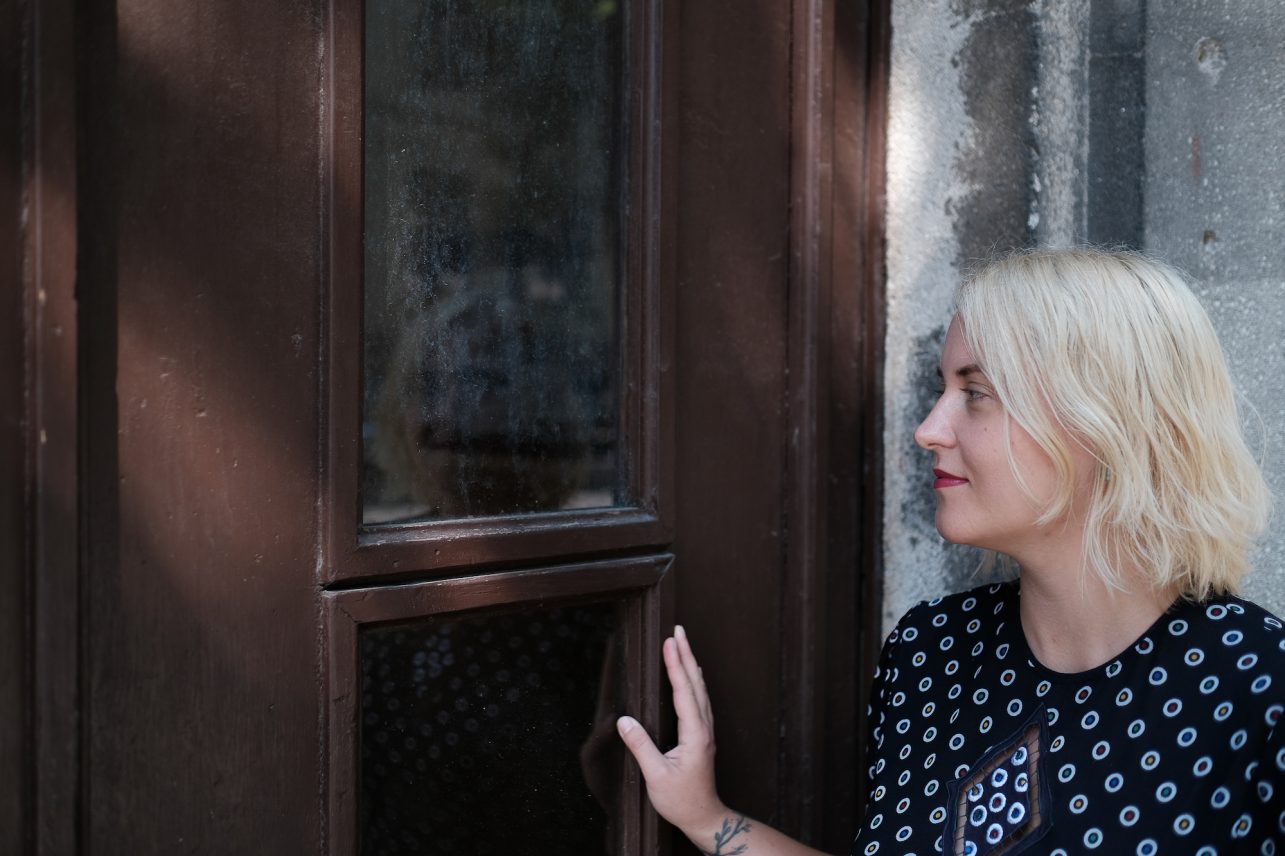 Ugnė, you are a historian and a science communicator, who holds a doctoral degree in humanities. How did the wish to delve deeper into people's past and the world came about?
As I remember, it all started when I was a teenager involved in the punk subculture. I was very interested in politics, human and animal rights. I read serious books and very early got acquainted with history from below/people's history. I kept hearing that history is written by the winning white men, so I was really interested in looking at it from a different perspective; to explore everything not from above but from below by delving into the everyday lives of simple people. Of course, many older friends studied history. And it seemed quite punk to me because of the freedom: you can research anything you find important or interesting. In the long run, I discovered that I can be a punk-like rebel in this field too by becoming a historian and starting to research those topics of Lithuanian history that had been very little researched until then.
During my undergraduate studies, I chose the topics of women's history and left-wing non-communist movements for my written works, and I continued to study them together with everyday history during my master's studies. In my doctoral studies, I focused on the organized labour movement in the interwar period Lithuania, which drags a huge and complicated trail of Soviet historiography.
Human rights are universal legal guarantees that protect individuals from acts that violate fundamental freedoms, rights and human dignity. Describe your own understanding of the concept of human rights.
I think it was Lidija Šabajevaitė, a wonderful lecturer at Vilnius University, who introduced me to the concept of human rights, her lectures were based on basic humanistic ideas. I could not help but absorb her interesting stories about human rights developments. I suspect that my views on this concept have been really influenced by those lectures.
In my opinion, human rights are natural, they are acquired by a person as soon as they are born. They are integral, indivisible and universal, and should legally guarantee the freedom, honour, and dignity of every individual. This idea is almost utopian, so unfortunately it is not always fulfilled. Be that as it may, I am an optimist and hope that the future of humanity will come close to what we see in Star Trek – human rights and respect are at the core of the story. And for now, we can only learn from history, which shows what happens when people are sorted and separated as if there were less human. It is very sad that today we once again witness similar dehumanizing tendencies, for example, when it comes to the refugee crisis in Lithuania.
Tell us how things were before, in the context of the interwar period Lithuania?
It is quite difficult to tell it in a few words but simply put human rights were not a foreign, unknown thing. Concerns about them often arose "from below" in the face of certain issues of inequality or exploitation. Lithuanian women actively lobbied for women's political rights. Minorities cared about their national, religious rights, which led to the establishment of ministers without portfolio for Jewish and Belarusian affairs.
The Abolitionist Society made efforts to ban prostitution. The workers made sure the 8-hour workday or other labor rights are not violated, including Lithuania's international obligations. One of them was the ban on nightwork for children and women. For a large part of the independence phase, martial law was in effect, which allowed for a more flexible approach to human rights and freedoms. Probably the biggest human rights problem in interwar Lithuania was the legal death penalty.
And how about LGBTQ+ rights during the interwar period? Was it publicly discussed in the press at all?
The issue of LGBTQ+ rights did not exist in interwar Lithuania. The penal code inherited from the Russian Empire contained penalties for sexual intercourse between men. However, when I looked at the various sexual offense cases in the archive, I could not find cases of persons convicted of homosexuality. These issues were not discussed in the press, among the public or politicians. Of course, LGBTQ+ people existed, but most likely at the margins of current affairs and historiography.
How do you think people of that time would have described human rights?
Oh, it is hard to say. I do not remember seeing the term human rights in non-institutional documents. Of course, people really understood the individual elements of human rights – social, economic, political, cultural rights – and tried to defend their interests, especially when they felt discriminated against or otherwise abused. Perhaps personal freedom was valued most, which makes sense, since the citizens of a young state had been living in occupation for a long time.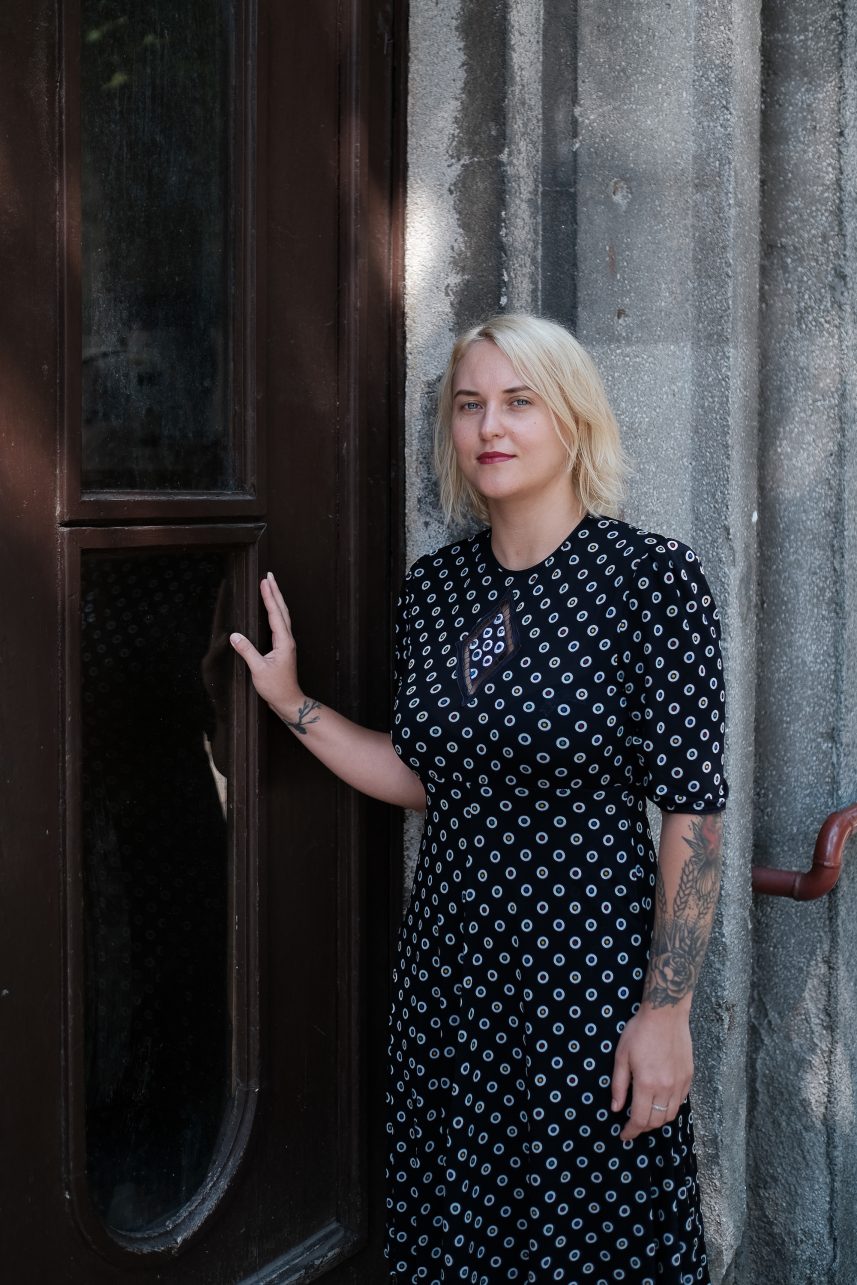 It is said that women and men now have equal rights. What did it look like in the interwar period?
I doubt that these rights are now equal. Women are still often paid less than men for the same work. During job interviews, men are never asked who will take care of their sick children. And how many times have women's reproductive rights been attacked in the last few decades?
Returning to the issue, Lithuania is distinguished by the fact that women's political rights were constitutionally protected from the very beginning when a state liberated from the Russian Empire was formed. For this reason, such long, great, and complex struggles of suffrage did not take place here as they did in the United States or the United Kingdom.
Truth be told, there were two women candidates for the presidency in 1926, so women's political rights looked pretty good back then. But if we looked at women's economic rights, the situation was much worse. Women were paid less and during the economic crisis, it was suggested that in those families, where both spouses are government officials, the one, who is paid less should be fired (in almost all cases it was a woman) to free up job positions for others. The situation of reproductive rights was also difficult: abortions were banned, and punishments were imposed on both those who performed them illegally and those who chose to have them.
What benefits could a human rights-based approach to the decisions of the time have brought to the country's development?
In my opinion, the greatest damage to today's perception and respect for human rights was caused by the authoritarian regime of Antanas Smetona. At the time, there was widespread censorship and a variety of ways to deal with political opponents. "Thought control" was carried out, and "inconvenient" organizations were closed down, thus cultivating a society that was distrustful, fearful, and obedient and which wouldn't resist. In other words, much more convenient for the future occupation of the Soviet regime. We probably haven't grown out of it yet. Just like a century ago, today Lithuanians rarely exercise their right to a protest and to defend their interests. And even if they do, then it is usually motivated by external forces that do not act in our best interest.
The number of aspects that can be improved increase every year. Looks like they will increase even more in the near future.
At that time, people in Lithuania lacked everything, including food and basic hygiene products. Is it possible to implement human rights when resources are limited?
The lack of resources was greatest in the first years of independence when military operations were still taking place in the territory of Lithuania. And then, by addressing economic concerns, it was possible to focus on ensuring human rights. In that year, the main reason for human rights violations was not a lack of resources but politics: suspects could be arrested, interrogated, or shot after a quick sentence issued by a court-martial. For example, in 1919 hundreds of Bolshevik suspects, Lithuanian and Jewish civilians were shot without trial. It was initiated by the regiment commander Vincas Grigaliūnas-Glovackis, who participated in the command operations in Rokiškis and Panevėžys.
Thus, at a time when the country is living in chaos and the state is not yet in control of everything, concern for human rights and freedoms falls on the shoulders of every individual. During critical moments, each of us can do something to contribute to the other person's wellbeing, as the people who rescued the Jews during World War II have clearly demonstrated.
A question about both the past and the present. How do you think human rights are/were influenced by the prevailing culture in the country?
I would venture to say that it is these cultural things that have the greatest impact on societies and government's attitudes towards human rights. After all, there would never have been a proposal to fire the women, who are paid less from a civil servant position, if we had not encountered the idea that a woman's place is with children, in the kitchen or at home (interestingly, even top state politicians supported this suggestion calling it "the return of women to the family").
Today, the traditionalist approach is still prevalent in the legislature, leading to various discriminatory proposals (for example, over twelve years ago, it was suggested that when hiring women for civil service positions, the preference should be given to married women) ignoring the increasingly modern society and today's realities, leading to the opposition to the laws protecting the LGBTQ+ rights. It is also important to mention that the secular state, in which the Roman Catholic Church has a great deal of influence, still relies on the suggestions and comments of the bishops when discussing a wide range of human rights issues.
What changes from the interwar period to today in the context of Lithuanian human rights are you most glad about?
Perhaps most gratifying are the changes that affect me personally: the opportunity to vote, be elected and take an active part in politics. I am glad that conditions for reconciling work with motherhood and fatherhood are continuously improving, and that we still have the right to decide our own reproductive issues. Most importantly, I am pleased that the death penalty has been abolished, because I believe that it is outdated and incompatible with the values ​​of a democratic country and human rights.
The number of aspects that can be improved increase every year. Looks like they will increase even more in the near future. For some time, the most sensitive human rights issue in Lithuania has been LGBTQ+ rights, with the emphasis on the Law on the Protection of Minors against the Detrimental Effect of Public Information. It is structured in such a way as to limit the dissemination of information on LGBTQ+ topics. In addition to that, there is a much-discussed Civil Partnership Law, which was voted against even by parliamentarians from those parties that talk about ensuring LGBTQ+ rights. A new wound is now emerging alongside this issue – the refugee crisis. Surprisingly, our historical memory is so short – we are Lithuanians, a nation of economic migrants and war refugees, which had similar experiences at the turn of the twentieth century and during both world wars. It is a pity that we fail to look empathetically at those who are going through the same thing today. It is unfortunate to say that we are probably a country full of homophobia, xenophobia and racism, so it is even scary to think about what this hatred could grow into if it is not dealt with. I believe that each of us must help and work to ensure the rights of all citizens and guests.