I decided to meet Nerijus Babrauskas at a new place for coffee lovers called Habits Coffee House near St. Michael the Archangel's Church. While waiting for my interviewee, I admired the minimalist interior design of this place and then I dived into a very interesting conversation about different architectural solutions. In the evenings, my interviewee can usually be seen in the Art Deco Museum, and during the day, we can find him in the Kaunas architecture – more precisely, modernism – scene.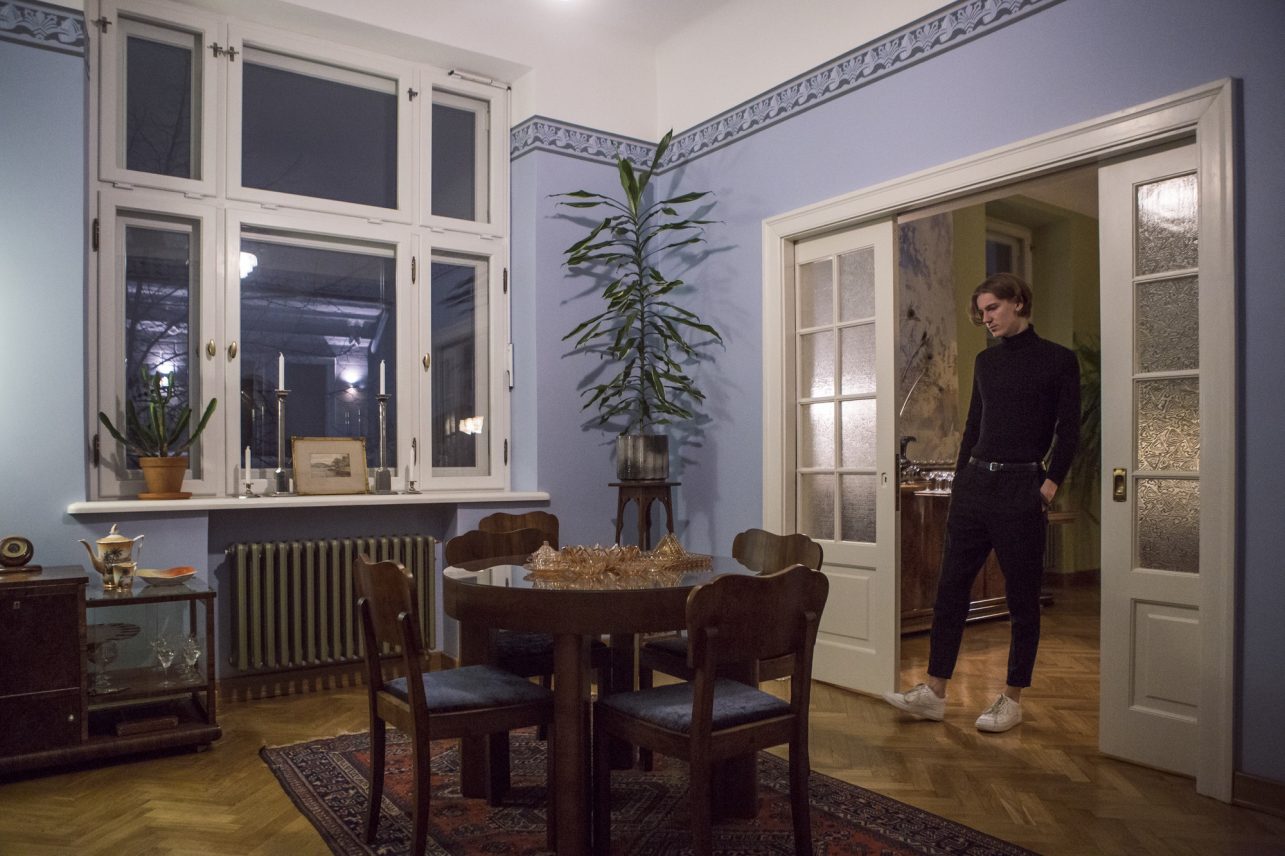 You are an art history student, a member of Ekskursas community; you have recently become a guide at the Art Deco Museum, and a little while ago you were a volunteer of the Kaunas 2022 program Modernism for the Future. What did I miss, what I don't know about you yet, Nerijus? 
In fact, it often happens that I myself forget the things I do. New things come up all the time. In terms of architecture, it is probably worth mentioning that I have worked with and still occasionally contribute to the Streets Alive project. This is an initiative in Vilnius that prepares unconventional tours in unusual places. I had to prepare a route about Kaunas interwar period modernism. Anyone can download the app and take the guided tour that is narrated by me. Until then, I usually just wandered around, so I had to think about what would interest Vilnius residents, who are visiting Kaunas.
There was a time in my life when I worked as a guide at the M. K. Čiurlionis National Museum of Art. I would not say that it was the nicest period of my life, but the job was truly unique. Not many people had the opportunity to tell international guests about Čiurlionis. Yes, it was a certain detachment from architecture and yet, it often happened that in addition to showing people around the museum, I would also tell them about its amazing interwar period building.
How did the era of architecture begin in your life? Who or what influenced that?
I was always attracted to it, but perhaps indirectly. I remember as a child curiously declaring to my parents that when I grow up, I want to become a priest. And I wanted it only because, as a priest, I could climb the tower of the church in my hometown of Raudondvaris. Similar experiences – the desire to sneak in somewhere and see what others can't since childhood – have led me to architecture.
More specifically, it probably all started when I began attending tours, the number of which started to increase in Kaunas in 2015. Ekskursas and the organization Gražinkime Kauną have emerged, and I accidentally became their frequent visitor. They paid a lot of attention to modernism, which has also become my favorite architectural style.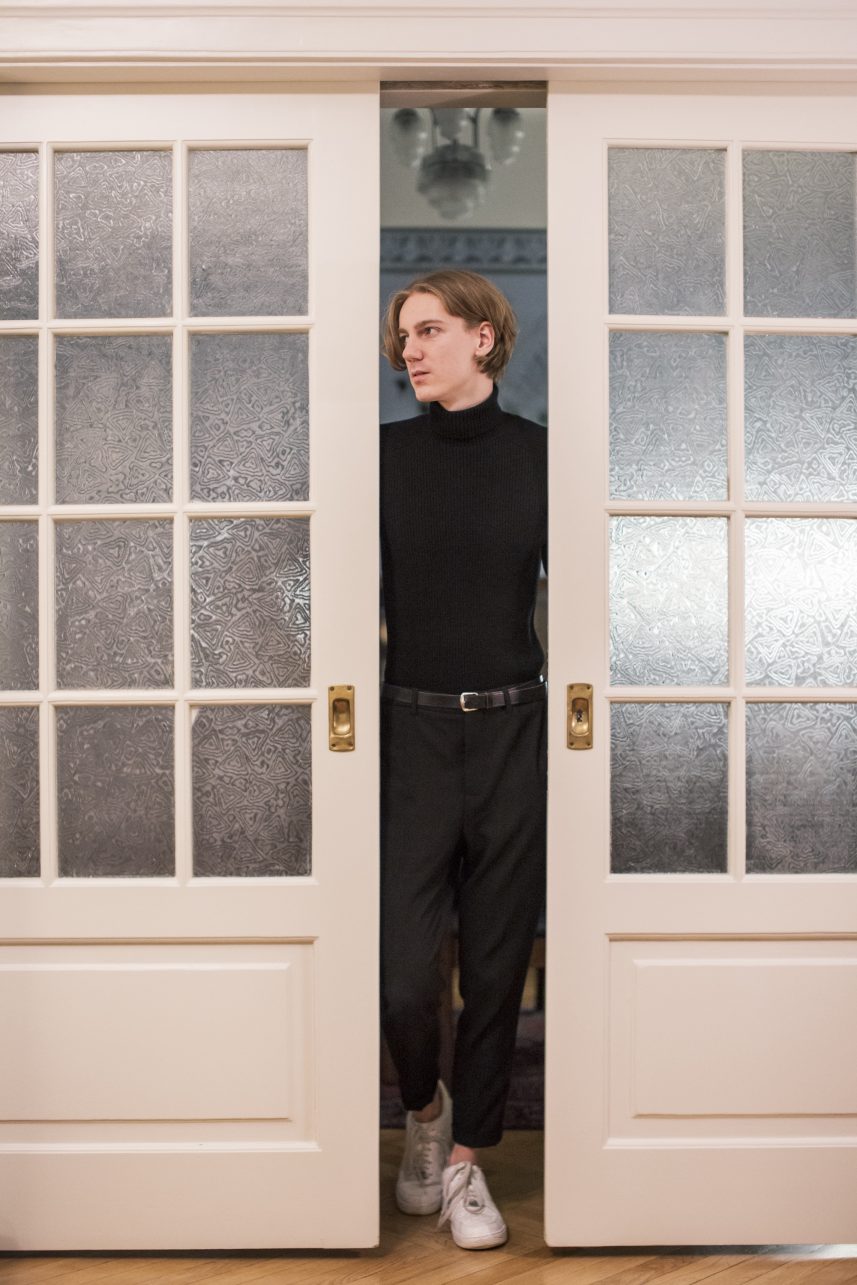 Why did modernism specifically grab your attention?
The principles and aesthetics of early modernism are very appealing to me. There is no way I can compare it to romanesque or renaissance styles because they just don't interest me. I sense a certain and very important atmosphere for me in Kaunas. It is nice to step into a staircase of an interwar period house and feel that mysticism, that strange but very interesting aura. From time to time, I miss that in the buildings from other periods. The most important thing is that the architecture in Kaunas is still very high quality. And I doubt we could say that about Soviet buildings or many contemporary structures.
I also like socialist modernism, but I notice that such buildings often lose their identity after the renovations, and it all happens because they undergo too much change. I don't like pristine, polished restorations because they take away the charm of the building.
What other architectural solutions or details you dislike?
I really don't like it when architects sacrifice professional ethics for the benefit of the client. As professional architects they sometimes abandon their honor, quality and the integrity of the city's architectural fabric because they are indifferent and have no backbone. Occasionally a sinful thought emerges when I find myself in such an architectural context. In the Soviet era, when there was less freedom, there was less room for all sorts of nonsense. Now we have great freedom. Often a lot of very good things come out of this, but even more often we see very incompetent solutions.
More specifically, I don't like most condominiums built in Lithuania. Of course, there are also some buildings I don't like that were built earlier, especially after the restoration of independence, when the so-called "Kolkhoz Baroque" buildings started to emerge one after another. People at that time really wanted castles because they had a lot of money, and their Soviet chains were recently broken. Now all of this is becoming folklore. Although, in fact, I could not say that I am angrier about this architecture than the one that is being built now. Back then people really put a lot of effort into it, they did as they saw fit and now, they keep producing condominiums and equally ugly residential neighborhoods.
By renovating a tsarist or even an interwar period building, we can strip it to its carcass, those real materials, and showcase it while striving for naturalness. I truly doubt that contemporary buildings will have the same future, in terms of building maintenance and restoration. Of course, all sorts of luxury public buildings are also being built, but all I see is cheap props, and I even get scared to think about what will happen when those buildings get old and ugly and we will not be able to do anything with them, just demolish them.
In your opinion, does a guide play an important role, which contributes to the full experience?
In my eyes, yes, but it is important not to overdo it. A guide is an essential part of the tour, especially when not everything is visible to the naked eye. Sometimes an explanation is absolutely necessary for a full experience.
This year, together with Ekskursas, we organized a tour at the Pažanga building in Laisvės Avenue. I have been waiting for this for a very long time since it is one of my favourite buildings in Kaunas. After visiting the building, I realized I didn't want to play too big of a role in the tour because the building itself is very impressive. I realized that people could have a memorable experience even without too much talking. It is enough to mention the most important things in the essential spots – the rest is told by the building itself.
Of course, not all the places are so powerful that the tour participants could immediately feel the aura of the building in silence. The situation at the Art Deco Museum, for example, where I work as a guide, is quite different. The apartment, which is dominated only by the Kaunas interwar period interior is wonderful, but if a person visited there like a regular museum and finished the walk in just a few minutes, they would not really experience what they are experiencing now. Full experience requires sometimes even several hours. You don't only face the space but also a real opportunity to experience life in that period. You get a full experience with drinks, snacks, smells and you even get to try some interwar period technology. In this case the guide becomes a completely different figure.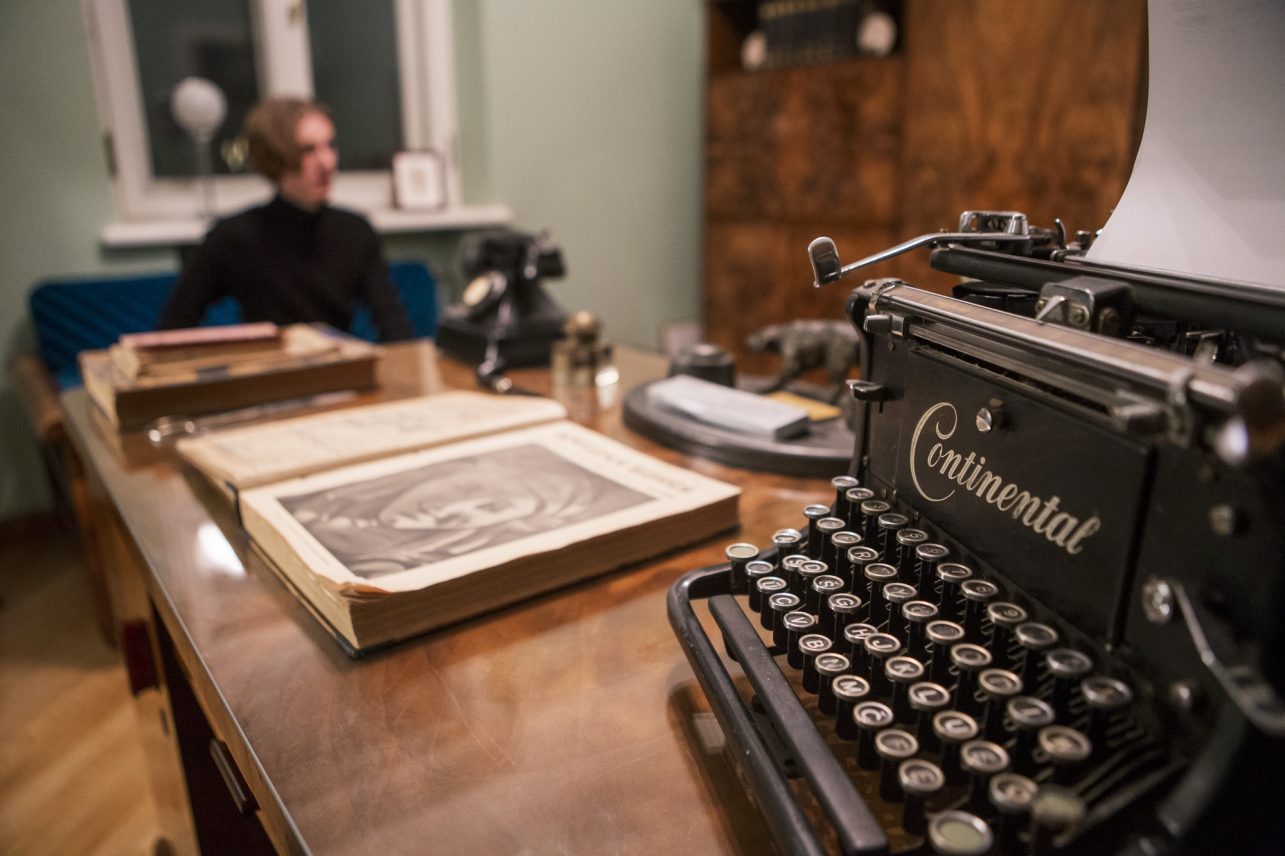 Which architect has made the biggest impact on your perception of architecture from a general perspective?
Finland's most prominent modernist architect Alvar Aalto. The pure modernism that came from Western Europe also dictated the rather mechanical principles of modernism. They are reflected in a quote by the famous Franco-Swiss modernist architect Le Corbusier, "A house is a machine for living in." The modernists of the time were designing machines to live in and A. Aalto humanized modernism bringing it closer to nature, man, and naturalness. The relationship with nature remained essential: local materials were used and everything to the smallest detail was adapted to people. Up to such details that even the light from the lamps would not bother anyone's eyes.
A few months ago, I visited the Paimio Sanatorium in Finland designed by Aalto. I was struck by what he invented 90 years ago. All those inventions adapted to the place were not out of date at all, although they are forgotten by many these days. Up to little things like door handles that cannot catch your sleeve or silent sinks to wash your hands. I think that nowadays we should rely more often on both principles of Aalto and those of pure modernism. So much good has been invented that can be applied even in today's condominiums, thus creating a nicer space for living.
Imagine that I am visiting Kaunas for the first time, what would you show me? More precisely, what route would you choose?
One thing that makes me a little dissatisfied is that tourists coming to Kaunas are still being transported to the Old Town so they could see Kaunas Castle. The Old Town, mostly built in the 19th century, is not that special in the international context.
We have the architecture of Kaunas modernism, which, quite possibly will be declared a part of the UNESCO world heritage, and there are still people who come to Kaunas and never learn about it. I would rather show you Naujamiestis or Žaliakalnis. I really like the atmosphere of the latter; there you can see a lot of high-quality modernist architecture hidden in small streets. It's like an oasis in the city center – everything is so green and quiet. A symbiosis between modernism and nature can be felt there.
Imagine two different scenarios: I am just telling you about a hundred-year-old toaster standing on a table or while telling you about it, I also allow you to toast bread in it and eat it.
Tell me about your experience of volunteering in the Kaunas 2022 architecture and heritage program Modernism for the Future.
My first encounter with this initiative happened during the presentation of the program itself. It all took place at the Kaunas Artists' House with the participation of Vaidas Petrulis, Žilvinas Rinkšelis, and Marija Drėmaitė. I really liked the idea to draw the attention of the residents of modernist buildings to the architecture in which they live in and to gradually build a heritage community.
After joining the team, I worked on my own postcard project. We tried to reach people living in modernist buildings through mailboxes and inform them about the cultural value of their place of residence. Those postcards were not only a message, but also a gift. We tried to prepare unique greetings with the history and the photographs of the house.
Then Ekskursas appeared in your life. Can you tell us more about this initiative?
Ekskursas is a public initiative focused on architectural tours. The name stems from the format. It is a 45-minute concentrated tour, during which the most important parts of the building are seen, and the main facts are learned. Not too many and not very long, so people wouldn't get bored. The series take place twice a year. Objects that would be interesting to see from the inside are chosen and then negotiations are held with the house managers about the possibility of organizing tours and seeing the previously unseen angles.
Many people carry this stereotype in their heads that tours are long and boring. And this format is amazing. People can see spaces that are not normally inaccessible. Ekskursas' main focus is on the modernist architecture although it works with other styles too. Modernism did not seem very interesting to the society in the past, so it is very nice that we have an initiative in Kaunas that is gradually changing that. Modernism is now visible, and we can capture its echo in new architecture, even in Akropolis.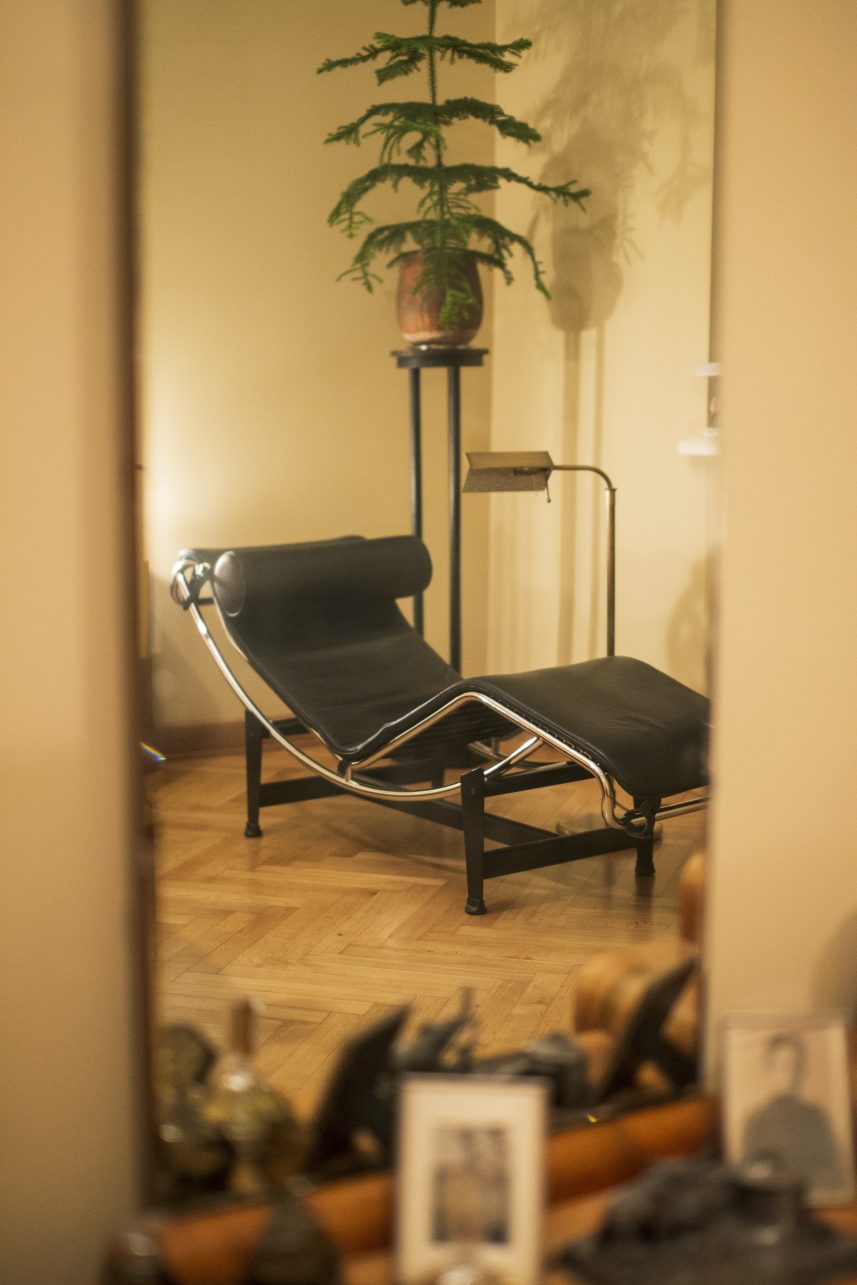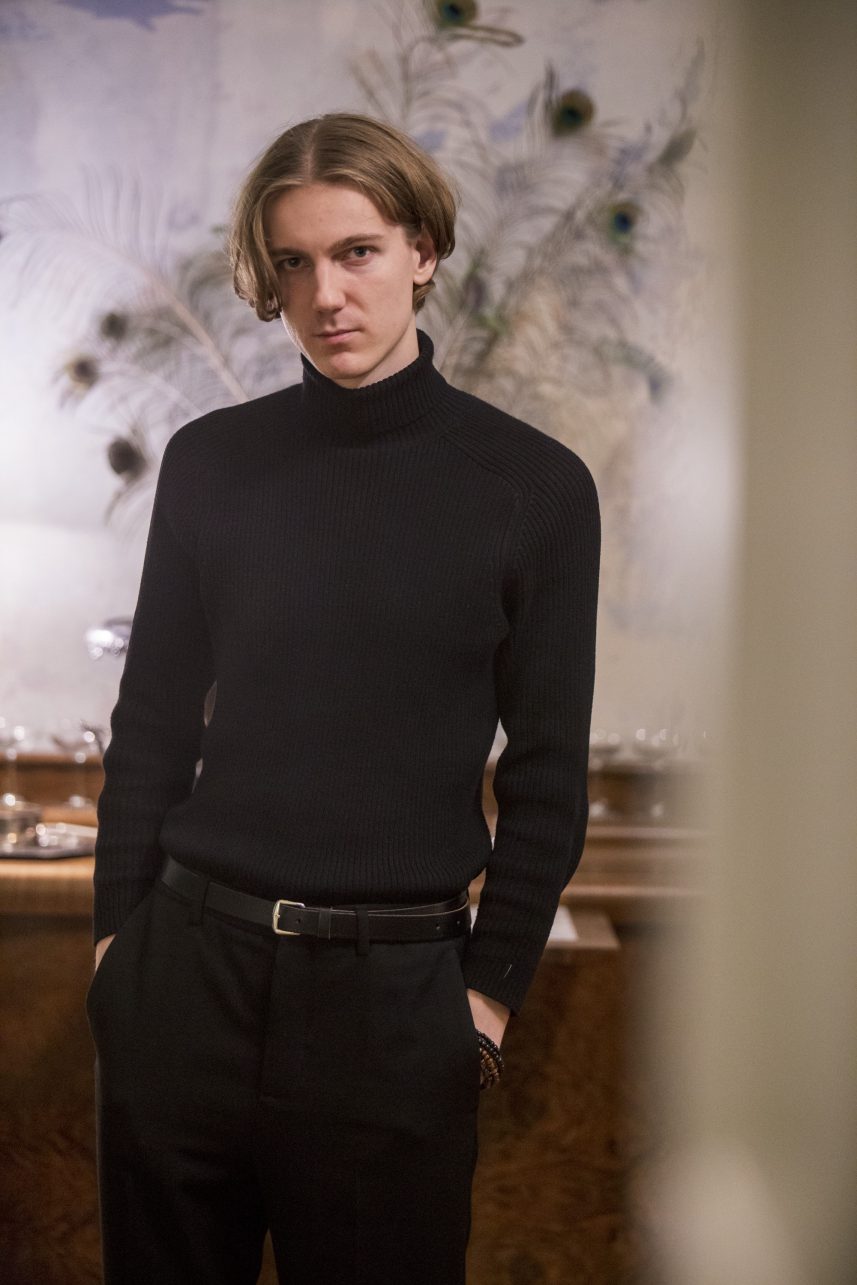 Let's talk about the Art Deco Museum located in Pranas and Vanda Gdavičius' apartment building designed by Edmundas Alfonsas Frykas. As far as I know, just a couple of months ago you joined the team of the museum's founders Karolis Banys and Petras Gaidamavičius. What do your museum work hours look like?
Yes, I joined in October of this year. This summer I went on a tour they were leading and right after that, Karolis and Petras invited me to join them. We are all in the same modernist bubble, the community of Kaunas heritage is not large. Unable to deal with all the tours, they decided to expand the team.
Before I started guiding the tours, I frequently visited those conducted by the owners, which is the most useful way to learn. It was very unpleasant and inconvenient for me to conduct a tour while holding a piece of paper, so I wanted to prepare and tell everything from memory. Of course, we continue to correspond every day. Both I and the participants of the tour always have a lot of questions. We accumulate that knowledge every day.
The museum stands out for its comprehensive experience. Usually, in other tours you cannot experience the things the guide talks about. Imagine two different scenarios: I am just telling you about a hundred-year-old toaster standing on a table or while telling you about it, I also allow you to toast bread in it and eat it. Quite a difference, right? That is why the museum was established on a private initiative in order to give people the freedom to touch all the exhibits, to try and experience that period. It is quite unique in Lithuania. Of course, there are other memorial museums in Kaunas where wonderful tours take place, for example, The house of Juozas Zikaras. That place and a museum worker Rasa Ruibienė inspire Karolis and Petras a lot and they often remind me of that.
Which street in the city is your favourite? You once mentioned E. Fryko Street, maybe things have changed now.
Yes, my opinion has changed. Now my favourite place is a section of Gediminas Street, from St. Michael the Archangel's Church to Putvinskio Street. In my opinion, it is where good quality well-maintained architecture is concentrated. The street is well-maintained too, with the church of St. Michael the Archangel at the end. It is a very picturesque stretch, especially in the summer when it gets dark, walking down Putvinskio Street. For me, this is the most beautiful place that shows the high architectural quality of Kaunas.