A new cultural space will soon invite people to Zapyškis located on the bank of the Nemunas. The interdisciplinary art center Nemuno 7 set up in an old dredger will await visitors from May 22. The center will include exhibitions, a park on the water, artist residencies and other cultural activities. We talked about the project, during which the abandoned ship will be revived, with Asta Ivanauskienė, the project manager of Nemunas 7, and architect Sigita Kundrotaite-Savickė.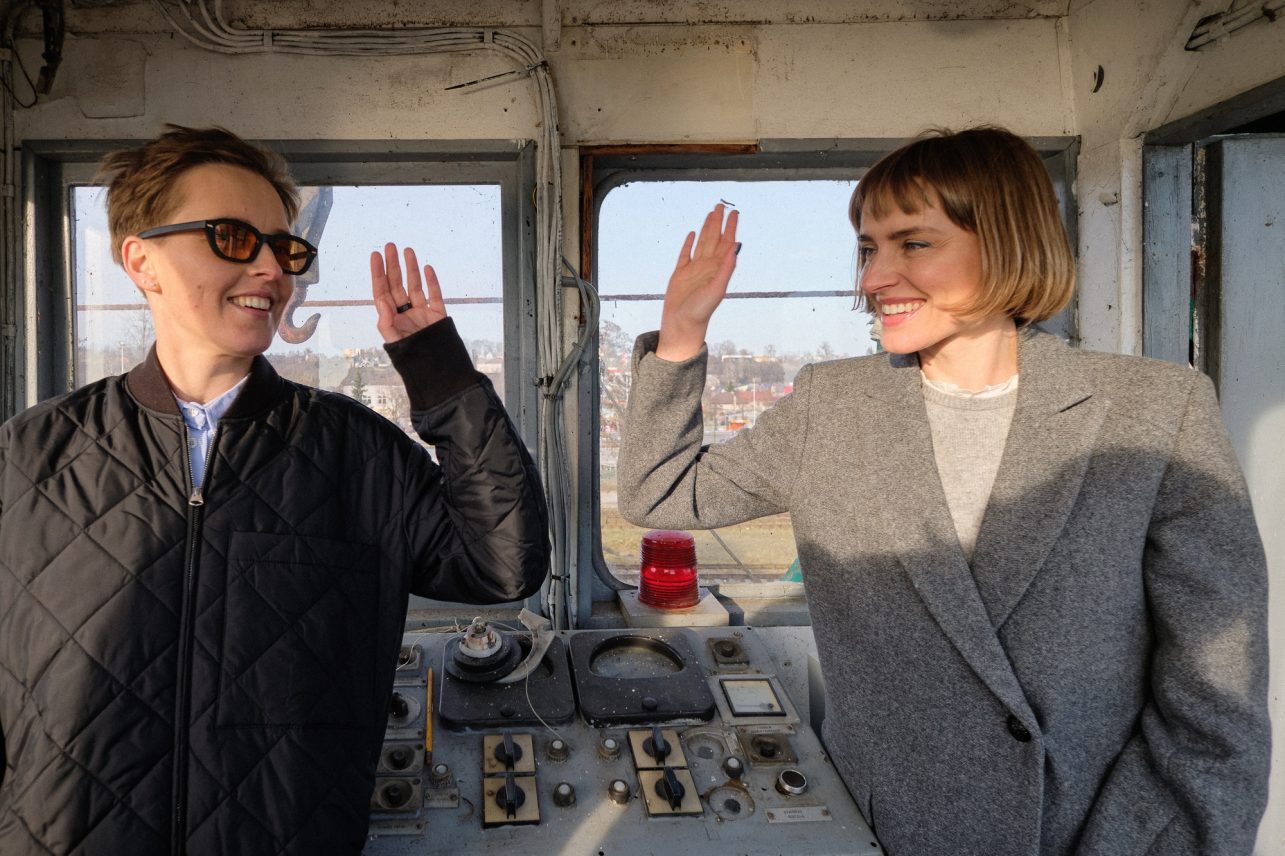 How was the idea for this project born?
Asta: The idea to adapt the ship named Nemuno 7 belongs to the team of Kaunas – European Capital of Culture 2022. This dredger could no longer be used for its intended purpose, so the question of its future arose: should it be cut and scrapped, or maybe it could be repurposed. I and my Ars futuri colleague Gabrielė Lenkauskaitė proposed to install a multifunctional cultural space in the machine, which would foster the ideas of sustainability and be conceptually in line with the local context. We chose water as the connecting theme of the project. We are very pleased that the proposal received the support of both Kaunas 2022 and Kaunas District Municipality.
Sigita: The creator of the project Gediminas Banaitis-Skrandis campaigned a lot for the preservation of the ship, he wanted it to gain a body and not be forgotten. This is a meaningful step from the point of view of industrial heritage. What was used for work now can be exhibited and adapted for other activities.
Did the vision of Nemunas 7 change, when the works began?
Sigita: In architecture, the final realization almost never fits perfectly with the original idea. At the beginning of the project, we dreamed freely but it is natural that while working we have to face technical obstacles, give up or change some ideas. I don't think it's worth limiting ourselves while we think of new ideas, but we need to be able to narrow them down and adapt them to reality. Throughout the project, we try not to forget that it is a ship, and it dictates certain forms. However, although the work on this project is not yet complete, it has not yet digressed from the original vision.
Asta: When the curators and artists of the cultural program joined, the project became more profound. Working together and looking for ways to put these spaces to work, we noticed that each colleague revealed a new point of view, brought in new meanings and ideas. We often imagine the creative process as the finish line we need to reach, but really it is all made from various thoughts, sources of inspiration, the people involved; all that eventually takes shape.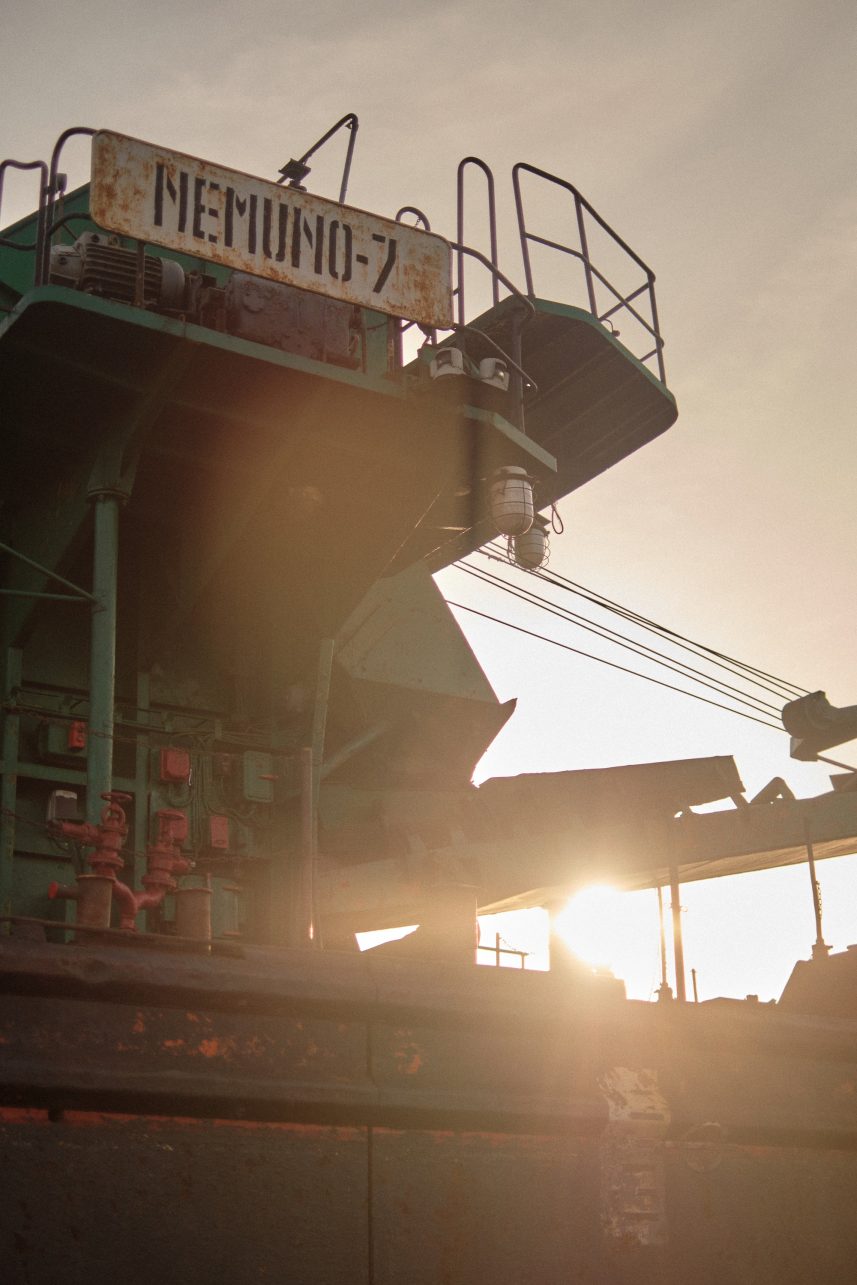 This project is unique both in Kaunas district and in Lithuania, so I have no doubt that we must look for various unexpected solutions when adapting its spaces for different uses. What does your work with the Nemunas 7 ship look like? How is it different from other architectural projects?
Sigita: This work is a self-test, because we constantly need to look for compromise. When creating a new architectural project, you shape it yourself, and here you must negotiate with an already existing old object. There is not much room left for your creative ego. I am more of a mediator here, looking at how to merge and preserve existing forms, adapt new ideas. This is a serious challenge, so it is necessary for the people, who are developing the project to really want to implement it. It is an interesting experience for me, because I have not previously encountered such an object at work. The ship is a new element for me.
Asta: There are challenges ahead because this dredger wasn't in Zapyškis before, only there, we will see how it will work in that location. It will face water, weather conditions. We have to consider all this when choosing artworks and adjusting their installation methods. We try to think about it in advance, but we can't predict everything.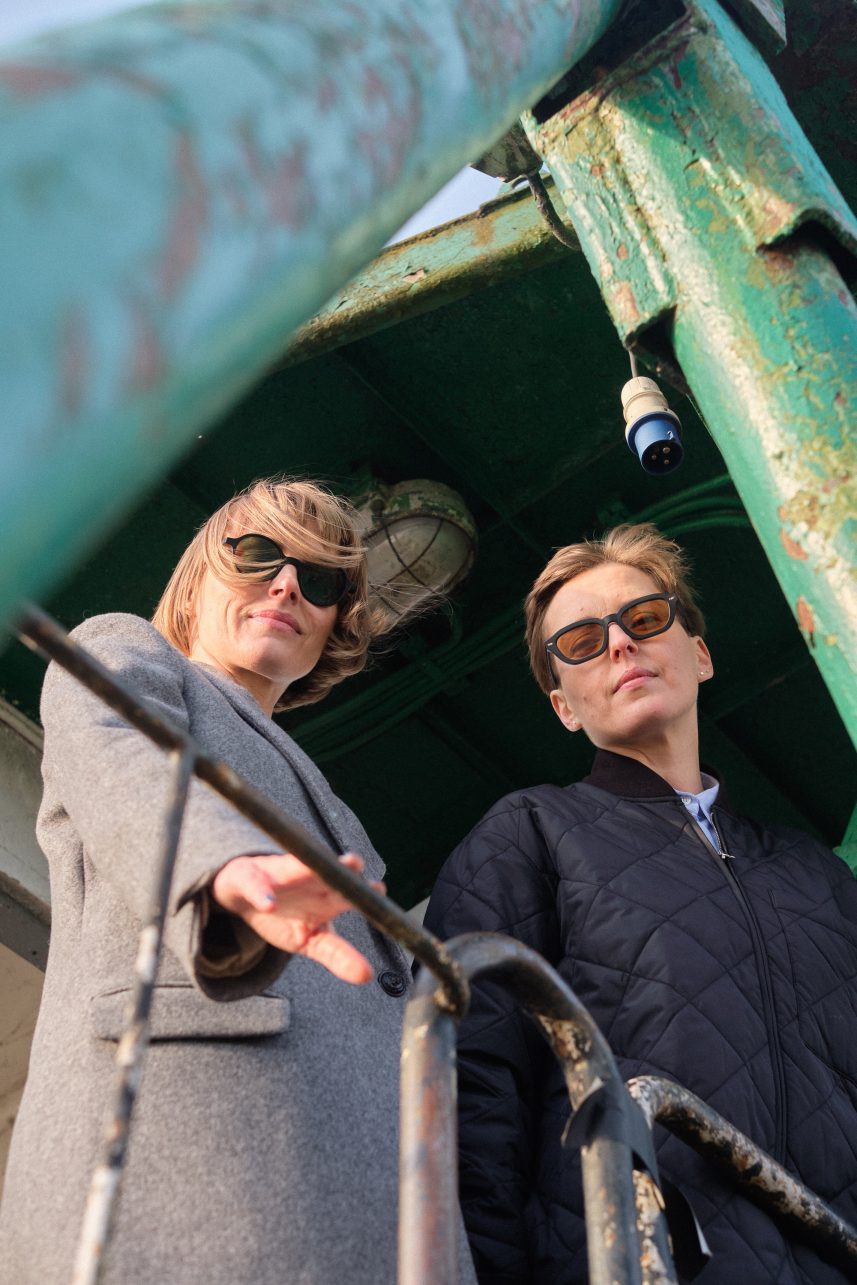 Sigita: We create and plan as if with our eyes closed. We are trying to grasp the right solutions, but a lot of uncertainty remains. We make tiny steps and make sure they are the right ones. It gives anxiety but at the same time helps us move forward.
One of the most important principles of the project is sustainability. How does it reveal itself in the process of adapting the spaces to the project's needs? How will it be applied in cultural activities?
Asta: We look at sustainability not only from an environmental point of view but also from the perspective of society and human relations. As I began to delve into this topic, I went through the following stages: first there was euphoria about how well everything would work out, then despair, realizing how much greenwashing we have around us and how everyone pretends to be sustainable. However, I manage to draw strength from global initiatives. It seems that if we follow the principle of the butterfly effect, even a small step can lead to a bigger change. As a result, we seek to nurture this value and spread the word about it.
Sigita: When repurposing the ship's spaces, I also try not to use new objects, but existing ones, and create a sense of authenticity. For example, when installing the living spaces of artists, I try not to stray from the interior of a ship, I maintain the principle of a cabin. Next to Nemuno 7, there was a large ship Nemuno 8, which had many cabins and was inhabited by families. We used beds and other furniture from it. They are not standard, so the people who will work and create on Nemuno 7, will have to learn to adapt to these objects, which is also a positive new experience.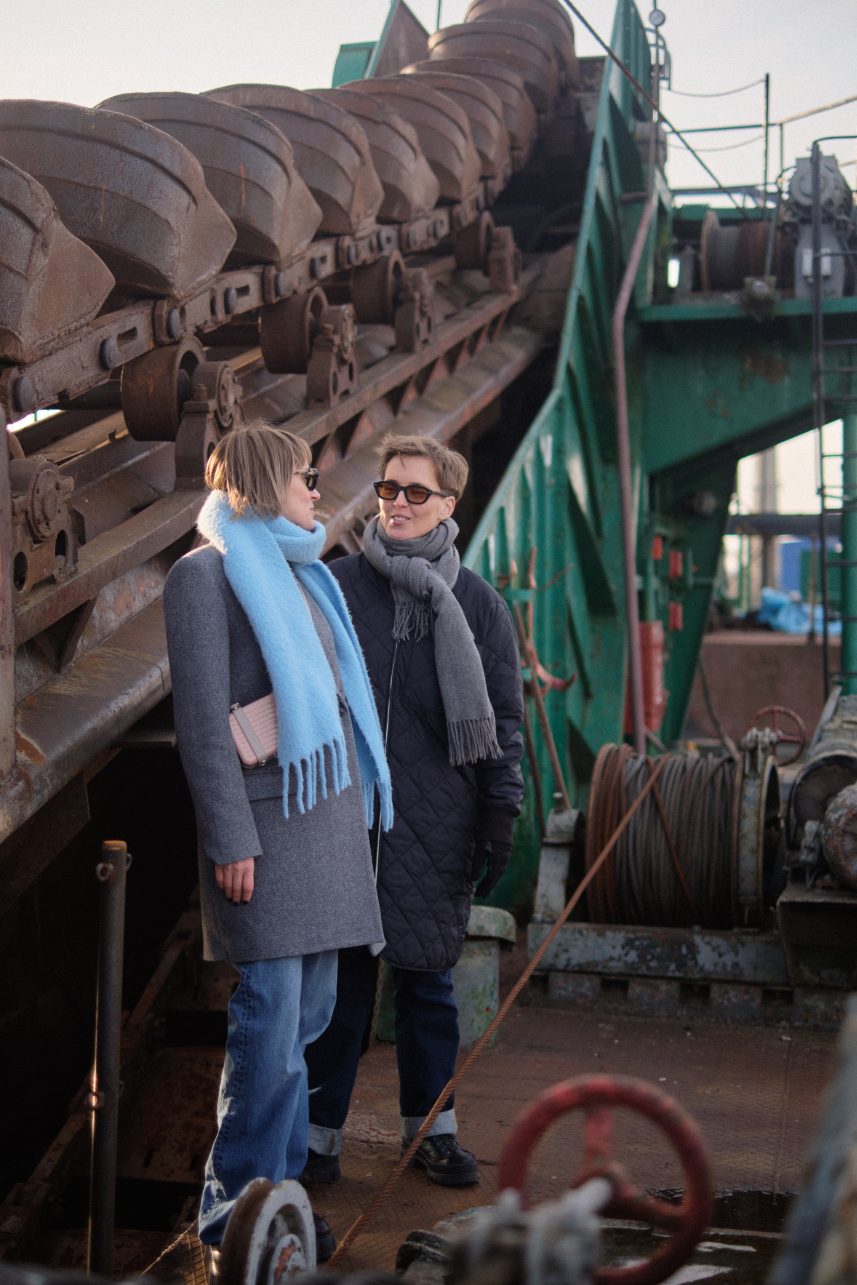 Asta: This practice will also be reflected in the cultural space. We invite artists to submit their works that are no longer in exhibitions or to recreate and re-contextualize their older works. We are also considering where they will go after the exhibition in the spaces of Nemunas 7. We try to think not only about the immediate benefits, but also to plan for the future.
We also think about the number of visitors. Although the large number of visitors is usually a positive thing, we are now trying to evaluate the risks that a large number of visitors could pose to Zapyškis and its cultural rhythm. We encourage people to visit us in an environmentally friendly way: the location from Kaunas will be conveniently accessible by bicycle and public transport.
Why did you decide to plant plants on the dredger?
Asta: When I first came to see it, Gediminas noticed that the ship was already overgrown. This is where the concept came from: we will plant pioneer plants that thrive in abandoned places.
Sigita: Gediminas' original idea was to create a floating park. The industrial structure and plants are contrasting elements, but the natural greenery softens, gives life to cold metal surfaces and heavy machinery. We didn't run away from the first idea, we just expanded it.
Asta: We invited Ūla Marija to implement the planting plan and she looked at the task creatively. Rasa Povilionienė, who is responsible for planting the plants and preparing their descriptions, also joined the team.
Sigita: The ships "landscaping" plan perfectly complemented our concept, not redirecting it elsewhere, but as if reaffirming the main directions of the Nemunas 7. We also discovered the many layers of meaning that this project has.
Asta: We were inspired by the High Line Park in New York, which perfectly combines industrial heritage and urban space with nature. We also wanted to apply good practices in the Nemunas 7 project. All plant descriptions and the audio guide will also perform an educational function.
When presenting the project at the Kaunas Culture Fair, we noticed that people who were not interested in art came to get acquainted with the idea of Nemunas 7 because of their gardening hobby. There were also people who, accidentally came to Vienybės Square and were interested in the technological part, in how the dredger works. We are doing our best to respond to all these interests and hope that Nemuno 7 – due to its versatility – can become the link that helps attract and bring together a variety of visitors.
Another direction you have set for the project is dialogue. Why does it seem important to you to start a dialogue between seemingly distant elements? How will this be revealed in the Nemuno 7 project?
Asta: The direction of the dialogue was prompted by the pandemic and the current social situation. We believe that only constant communication can help address the fragmentation of society. Culture, art and even gardening can unite people. When preparing the project, we noticed that communication is necessary in an even broader sense. Architectural solutions required the creation of a dialogue between the old and the new, man and nature, and in cultural activities it demanded a dialogue between different communities, fields of art and technologies.
Sigita: It always seemed to me that architecture speaks to people. We purposefully decided not to repair the old details of the ship, to leave the peeling paint, because it is a historical layer. Therefore, Nemuno 7 will not be a levelled, aesthetically perfectly tidied up object – it's traces of time can tell us a lot. However, while implementing the superstructure project, we are creating a new space in the existing structure of the ship, and we need to find a form that allows the elements to communicate. So, dialogue is important at every step.
It is planned to have a permanent exposition in the newly adapted spaces of the dredger. In addition, exhibitions, interdisciplinary performances, artists' residencies and educational activities will be organized. Will you strive for these activities to be linked by common themes and values?
Asta: Emilija Šneiderytė works with a permanent exposition on the deck of the ship, and the exhibition space and artists' residences will be curated by Valentinas Klimašauskas. When looking for artists and works everywhere, we emphasize that works must creatively represent our three core values: water, sustainability, and dialogue. We have nine exhibits planned for the permanent exhibition on the deck, which will talk about topics such as futuristic water, water forms, the sounds of water, the politico-economical aspect of water and others. These objects will tell the story of the dredger and its surroundings. And in the small exhibition space, the exhibits will change every month. Here we will focus on the dialogue between different art branches. It is also important for us that the artists holding the exhibitions or workshops have a connection with the essence of the project: the Nemunas, water and nature.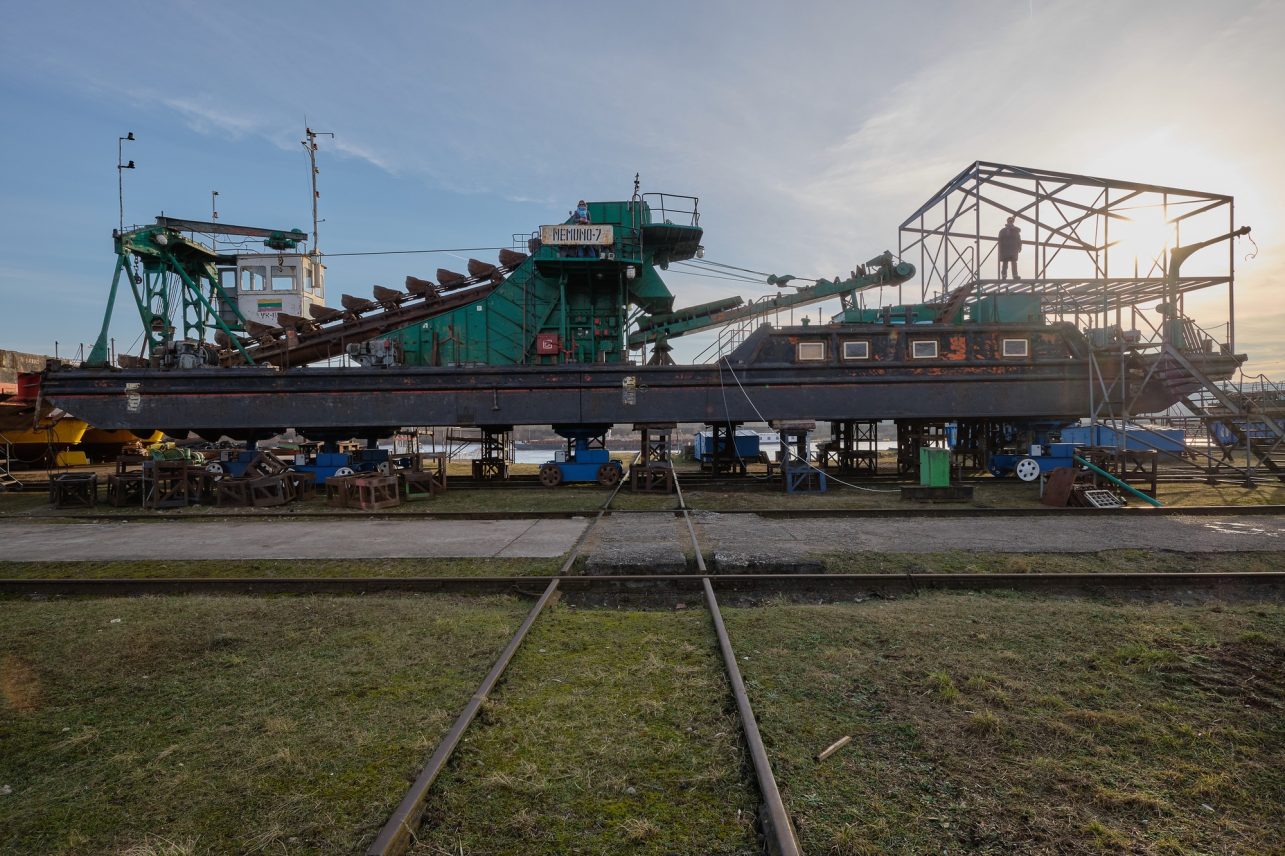 The water theme can be seen in every aspect of Nemuno 7 project. From spaces and location to the cultural activities planned here. We can observe that Kaunas city and district are more and more often looking for ways to culturally give meaning to their relationship with rivers. Why is this meaningful and what is your own relationship with water?
Sigita: Cities have turned away from the water, their rivers, for some time. However, people are always happy to look at the flowing water, to be near it, so I am glad that more attention is paid to it in culture. Today, rivers can become a therapeutic space.
Asta: I like the parallel between human and water as an everchanging element acquiring a new form in different contexts and with it a meaning. Being shapJueless in nature, framed by the banks water turns into river, and after it freezes, it turns into a road, and after poured into a glass it turns into a refreshing drink. As a person, I am also shaped and given a sense by context.