Many weekend tourists know that you can find Paris, Switzerland, and London right next to Kaunas. But you may not have heard of the fact that our city contains traces of such distant cities as Mumbai or Mexico City, or more precisely, their modernist architecture. Of course, we must view these comparisons with an open heart because they are not so much historical facts as creative insights into modernism, which started to change the faces of the cities and towns across the world a hundred years ago.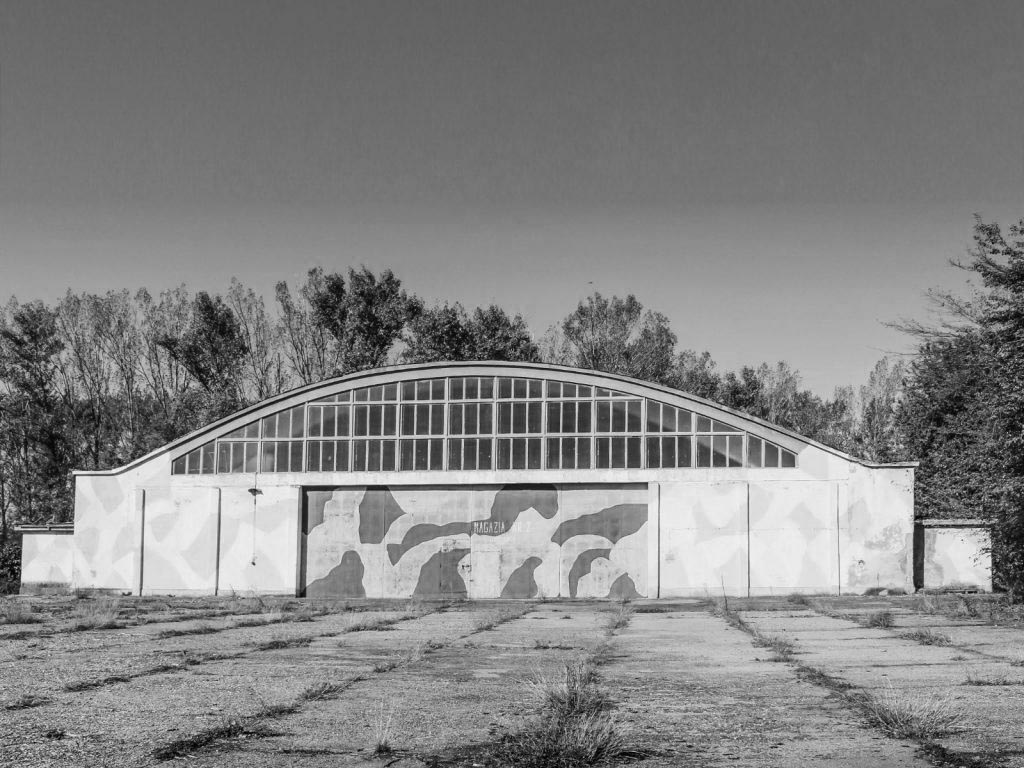 One of the goals of the Kaunas 2022 program Modernism for the Future is to arouse the residents' love for their environment, gather the modernist community, change the attitude towards heritage the reasons and subtleties of its preservation. According to the representatives of the program, emotional connection is one of the most necessary conditions for creating heritage value.
We aim to include Kaunas modernism in the UNESCO World Heritage List. The application has already been sent, the answer should come in 2022, when we will become the European Capital of Culture. And a significant part of the Capital of Culture events will take place in the buildings that were built during the interwar period. And we have more of them in Kaunas than enough for this occasion. Thus, modernist history is an important part of today's city's identity; a city's that sees itself in a global context. One of the ways to perceive oneself in the global context is the game of recognizing symbols, details, shapes, volumes, and international features of modernism mentioned in the introduction. It has been played on the Instagram account of the Modernism for the Future for some time now. Program coordinator Ugnė Marija Andrijauskaitė gladly agreed to share an improvised geographical-photographic route.
Let's start the journey from Portugal and Porto, to feel warmer. Architect Mário Abreu's Art Deco Passos Manuel garage on Rua de Passos Manuel was built in 1939. Do you notice any similarities with the house of lawyer Kazimieras Škėma at V. Putvinskio St. 60, which was built according to architect Bronius Elsbergas project in 1933?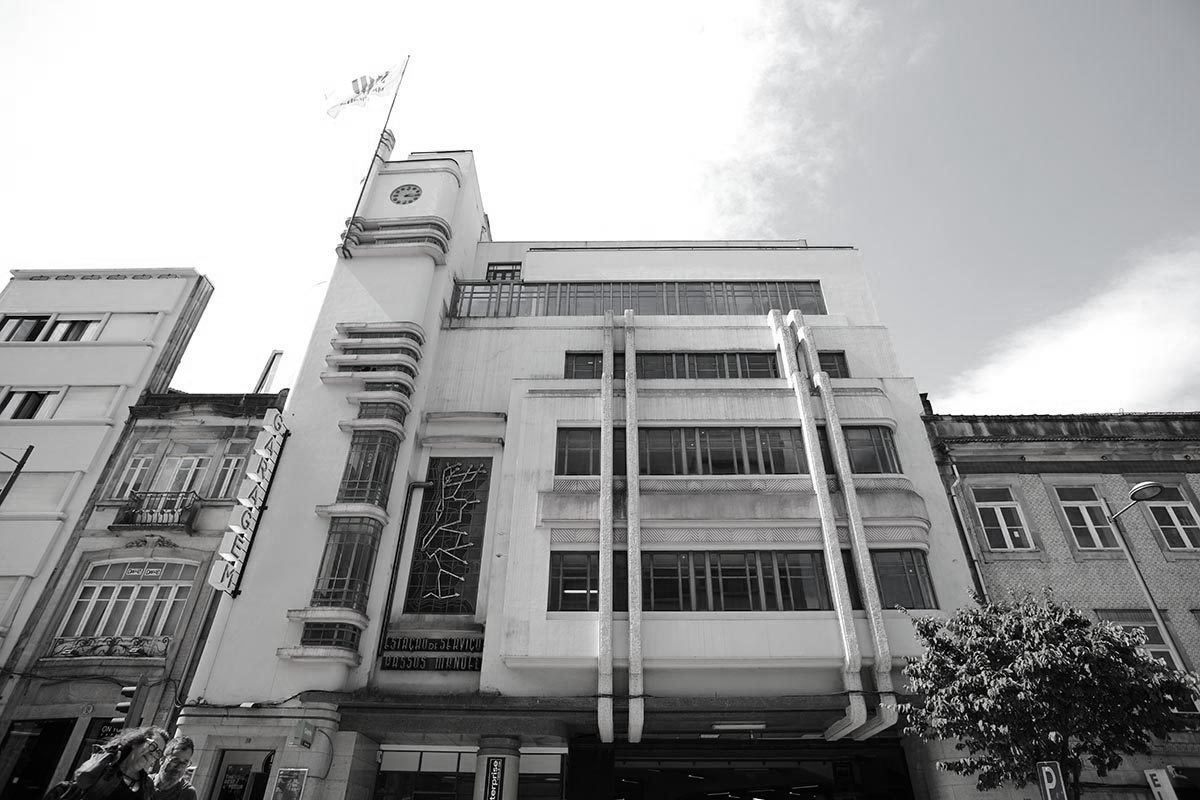 And what do basketball and airplanes have in common? Because of its large windows and arched roof, the aircraft hangar built by the Soviet army in the Romanian town of Ianca in 1950, resembles the legendary Kaunas Sports Hall (the first arena for basketball in Europe!). It opened its doors in Perkūno Alley in 1939 (Architect Anatolijus Rozenbliumas).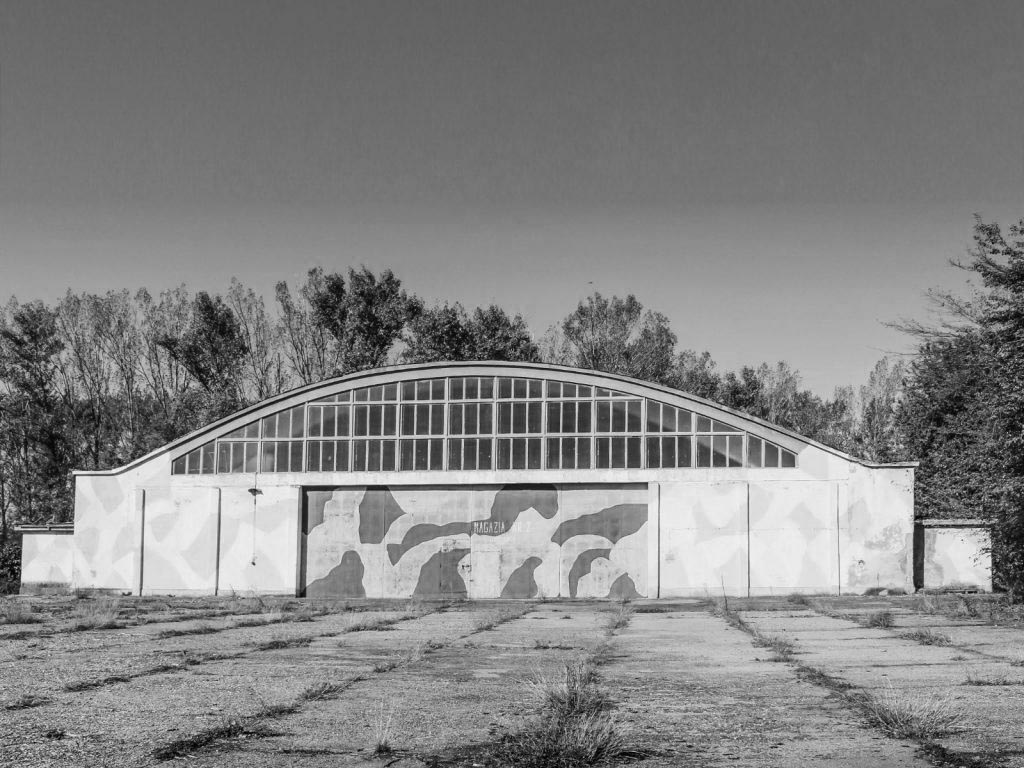 We turn the helm east and end up in Mumbai, India. In it, in 1937, back when it was still called Bombay, a Soona mahal hotel was built, designed by Gajanan B. Mhatre. Its tower with a crown reminds of J. Tiknevičius' house in Kaunas, Kęstučio St. 16. (Architect Antanas Jokimas, built in 1935).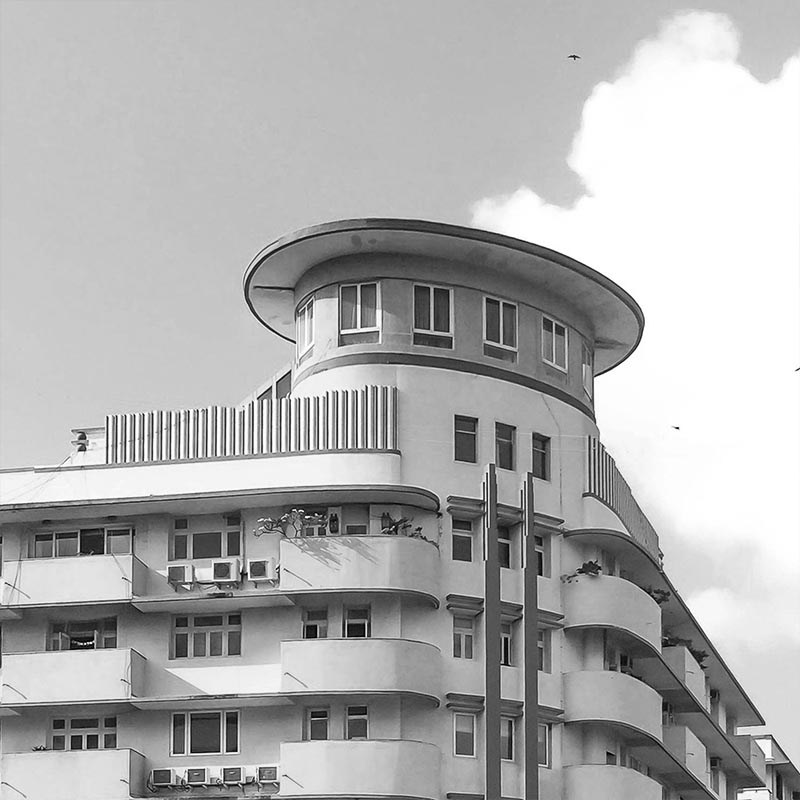 Rounded corners and corner entrances sound Kaunas-like, right? In fact, it's modernist. For example, while walking in The Hague (Netherlands) and discovering the luxury De Bijenkorf shopping center (architect P. Kramer) built in 1924-1926, we would surely notice that t is somewhat reminiscent of the Bank of Lithuania building (architects: M. Songaila, F. Vizbaras, 1929) on Maironis Street.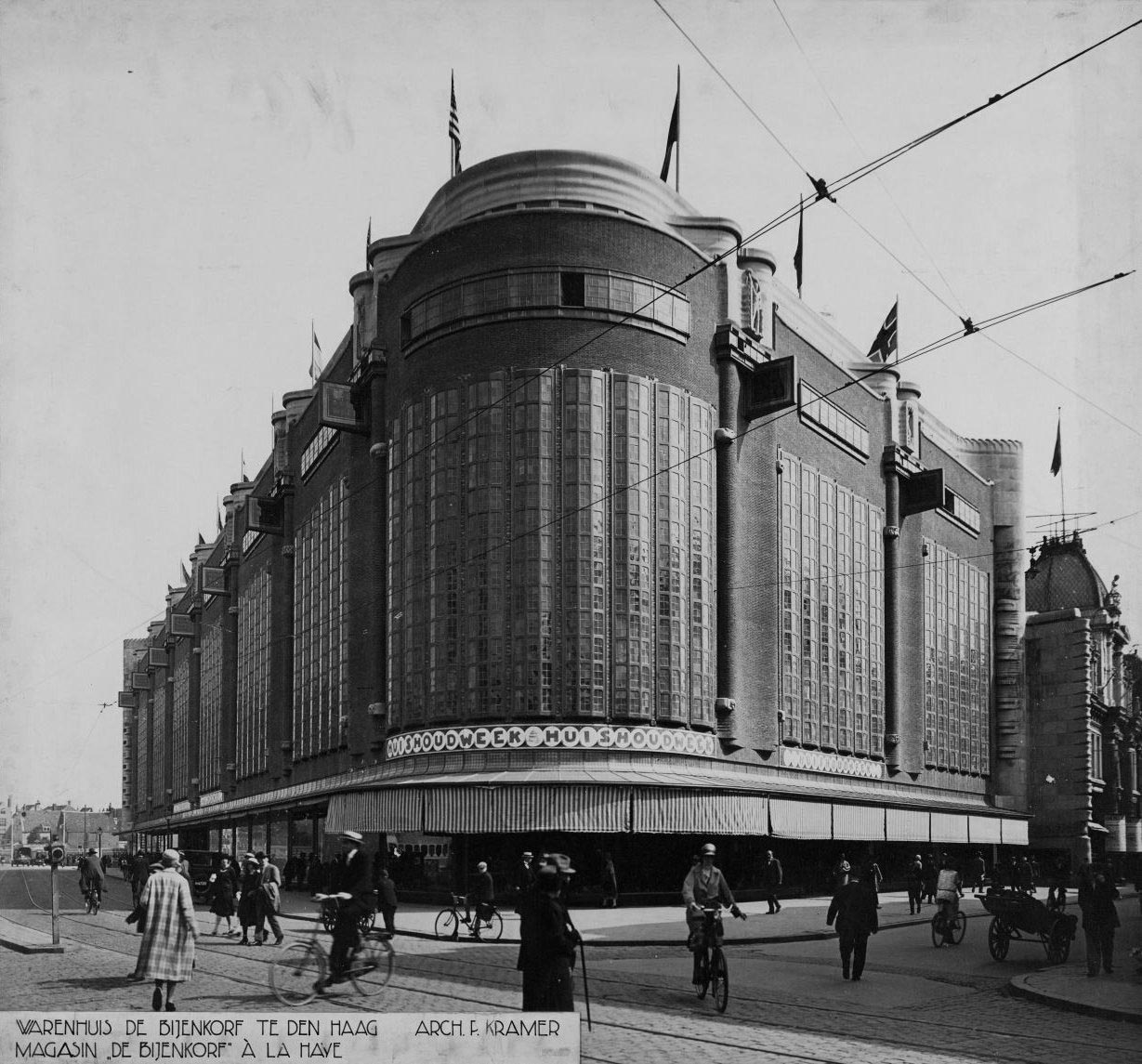 By the way, although the discourse on Kaunas modernism is often limited to the interwar period, the loss of statehood did not mean the end of the prevailing style. There are many examples of Soviet modernism both in Lithuania and in the former Eastern bloc. And, perhaps, it is not surprising that World War II memorials can be similar despite being far away from each other. The memorial to the Battle of Sutjeska in Bosnia and Herzegovina (artist Miodrag Živković, 1971) and the 9th Fort memorial to the victims of fascism (artist Alfonsas Vincentas Ambraziūnas, 1984) look like close relatives. By the way, if you found yourself in Albania and looked at the Tirana pyramid that was built in 1988 (architects P. Hoxha, K. Kolaneci, P. Vaso and V. Bregu), you would notice that it is similar to the Occupation exhibition space of Kaunas 9th Fort Museum, which was built in 1984 near the fort (architects Vytautas Vielius and Gediminas Baravykas).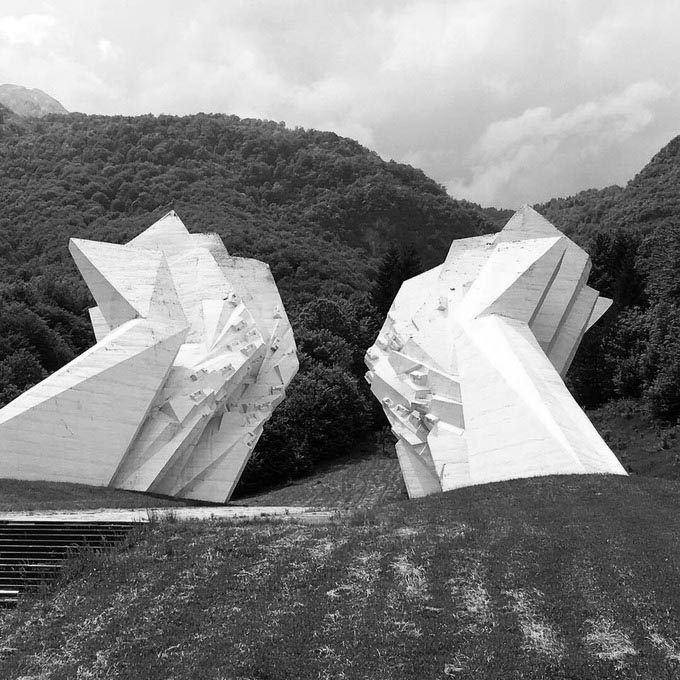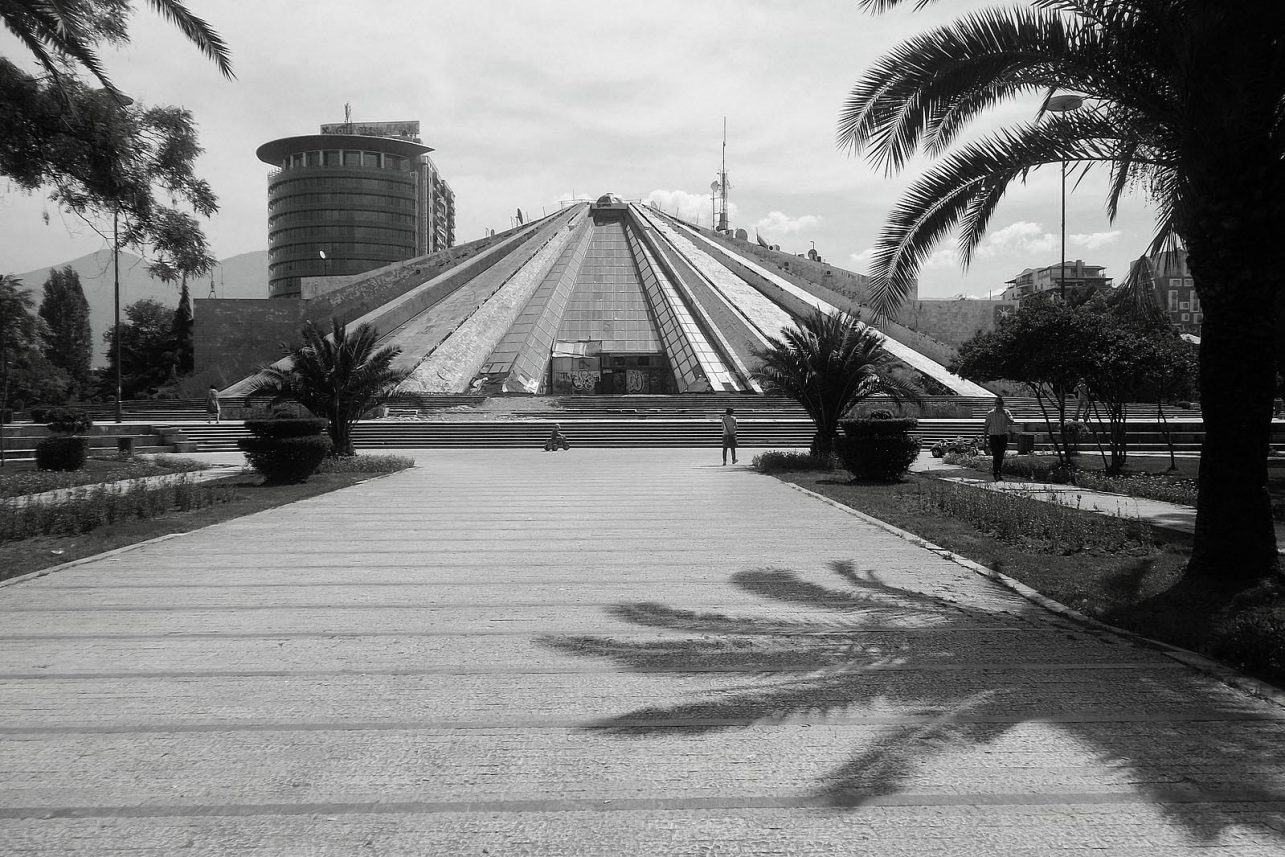 We would like to end the global modernist route in the Western Hemisphere. For example, Edificio Vengoechea house (architects Ricardo Ribas and Manuel de Vengoechea, 1939) in Bogota (Colombia), where a Lithuanian Antanas Mockus once served as a mayor, has similarities with a house designed by Bronius Elsbergas and built in 1938 on Putvinskio St. 32 in Kaunas. Maybe their residents could become pen pals?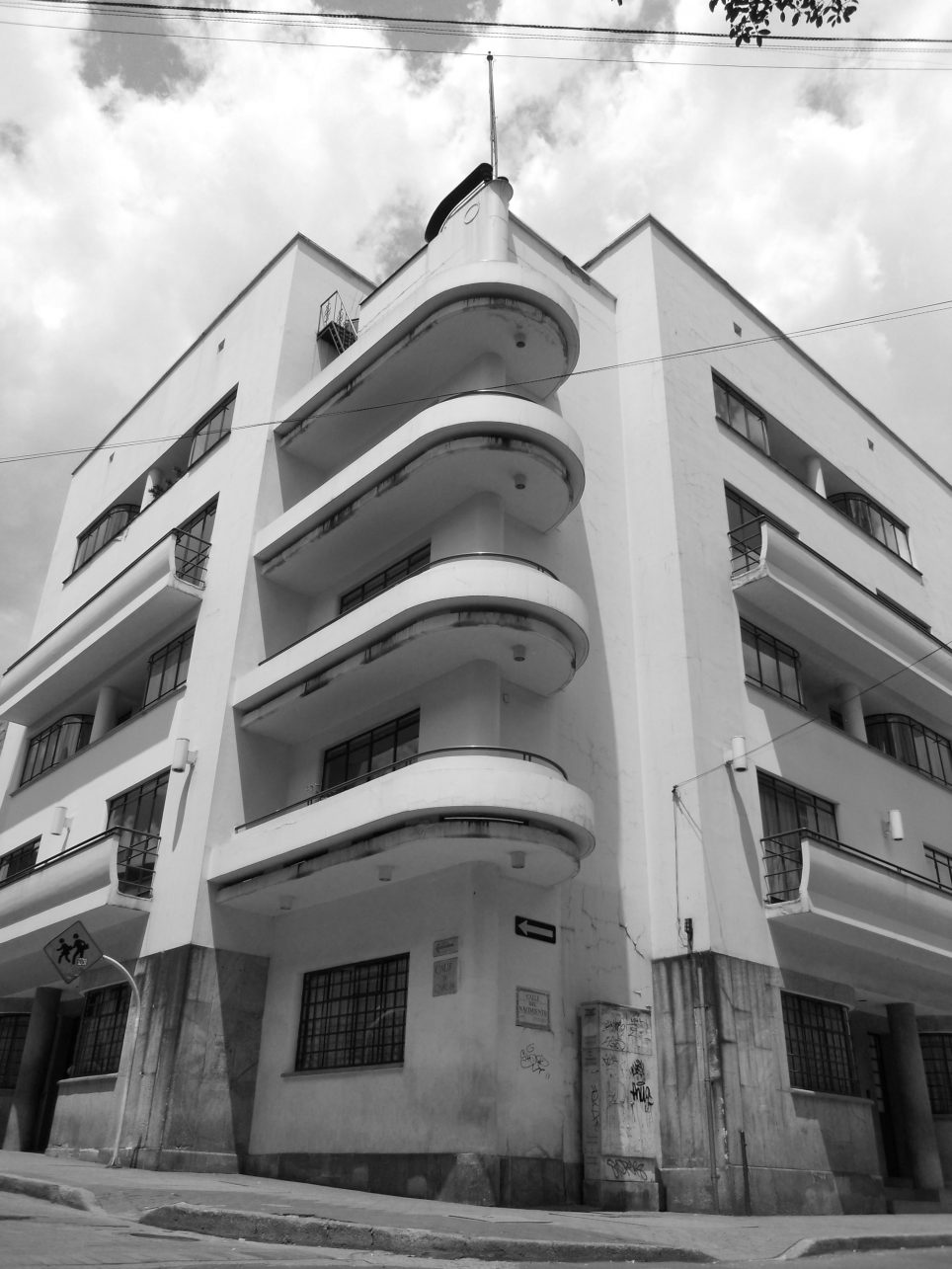 You will find more modernist discoveries on Instagram, and if you personally find more "twins", do not forget the hashtag #KaunasLooksLike.