I have always found the Kaunas station area very charming, both because of its hilly surroundings and the nearby Oak Park and Dainų slėnis (Valley of Songs). One of Lithuania's best-known contemporary dance artists, Mantas Stabačinskas – who was named Kaunas' most memorable artist of 2020 – lives here. The windows of his house offer the most breathtaking views. In June, I dropped by to talk to the dancer and choreographer about the contemporary dance scene of the last 25 years and his hometown Kaunas.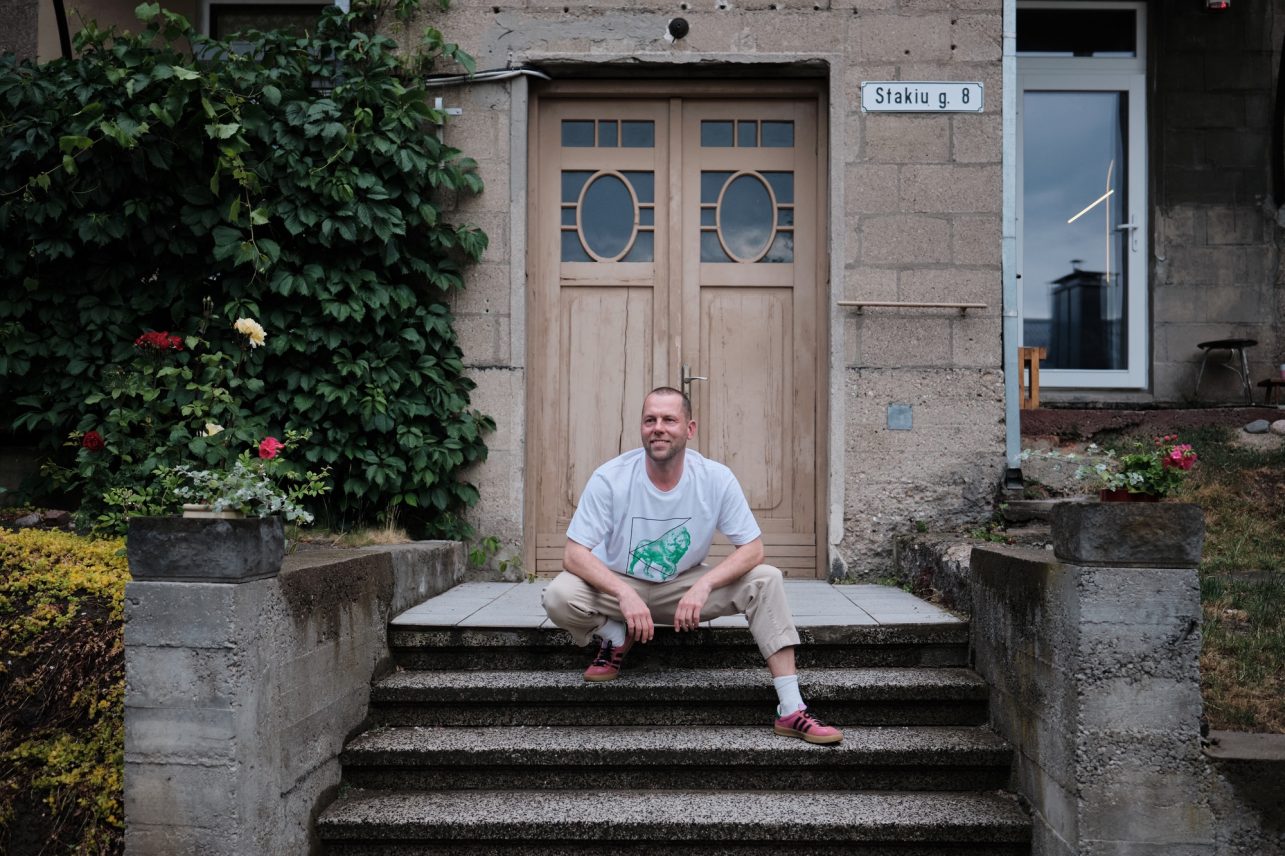 Mantas, how did your career start?
I learned the craft of dance at the Aura Dance Theatre and spent a considerable amount of time there – probably about 6 years working full-time, then freelancing for another decade. Actually, our friendship ended about 7 years ago.
I am now an independent artist and work with both dance and theatre, as well as with people with disabilities. I lead workshops and teach classes to them. I think I can say that I do a little bit of everything – dance is a very broad thing. There comes a time when you start thinking: what's next for me? And you realize that there's nothing to worry about, because there's really so much of everything around.
In one interview, you said that Birutė Letukaitė, the founder of Aura, looked at you and said, "Let him attend, he won't be a dancer anyway." I wonder if these words motivated you to improve, or if it was the other way around?
I remembered those words because, about four years later, Birutė herself reminded me of them. I wasn't very upset, but I remember very well that there was a time when I really cared.
I attended ballroom dance classes as a kid, then track and field, which I did for about five years. However, I realized that I wanted to dance more. These thoughts started in the 90s when we finally got MTV. You could see so much variety on the screen, and I wanted to experiment and do something. After a while, I saw an advert that Aura Dance Theatre was looking for an addition to the team. I sort of new that these type of activities existed but did not know anything about it. It was the beginning of the journey. And probably because my desire to dance was so strong, Birutė's words didn't have a negative effect on me.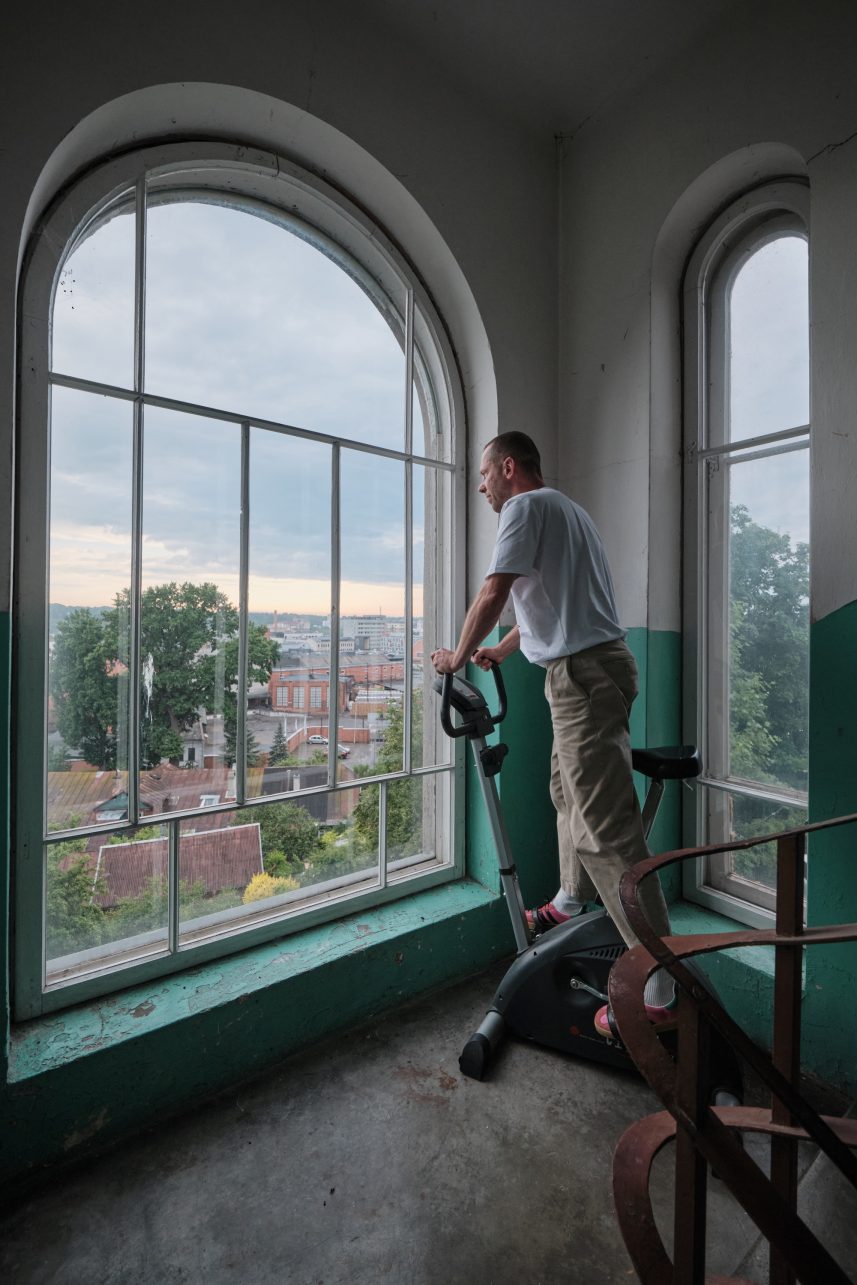 Have you ever considered a back-up plan if your career as a dancer didn't work out?
My parents always put a lot of pressure on me. Imagine you are 18 years old; you finish school, and you dedicate a year to dance. When you get your first salary, you realize that it's only 150 litas, because you're only working 2 hours a day. At that time, my parents were not happy. But I was determined to keep dancing. I told them it was my decision, and I wasn't going to change my mind.
In those days, many people didn't consider dancing a serious profession, they thought it was more for fun than work. There was a lot of partying, not going to lie, but I have to admit that rehearsing every day is really hard work and a constant physical strain. My parents tried to discourage me for a while, but eventually they realized that not much would change. As I slowly started to climb the career ladder, winning awards, I started seeing smiles on my parents' faces. The only thing is that it did take a while. I have been in this field for about 25 years now.
That's a quarter of a century! Has it never occurred to you to give it all up and start your life again?
Once, Beta Kondratenkaitė and I decided to take over the Suflerio būdelė bar which was located in Kaunas Little Theatre at the time. We had to get behind the bar and work and I realized that I wouldn't be able to dance as much anymore. Rehearsals at Aura were usually from 5 to 9 p.m., and I had to start working at a similar time. That's why I stopped dancing for a year. After a while, I realized that I really needed that break, it made me realize how much I loved this craft.
I moved to London for a year. I tried dancing there, but I realized that that wasn't my scene. In Lithuania I can work and live from it and there I had to work part time in a bar and spend the rest of the day for auditions. I understood that I wanted to do something completely different and decided to go back.
I wonder if the bohemian phase of Suflerio būdelė influenced your perception of life, art and maybe even dance itself?
Aura and Suflerio būdelė were almost in the same courtyard, so everything was always close by. Sometimes I think that fate itself arranged everything in this way, because in fact, at that time we were spending much more time in Boškė (bar B.O., – ed.) and Beta and I kept saying that Kaunas bars are full of beer and cocktails are nowhere to be found. If we had our own bar, things would be different.
In 2005, Beta was working in Suflerio būdelė and received an offer to take over the place. We were each 26 years old and had no money, but we felt it was worth it. My brother Danas shaved our heads and we three decided to start our own bar. Suflerio būdelė brought a lot of people together, and so many new spots were born from the union of Stabačinskas brothers and Kondratenkaitė sisters: Kultūra, Kamerinis and Holas. But I still decided to go back to dance, even though I didn't say goodbye to bar culture forever.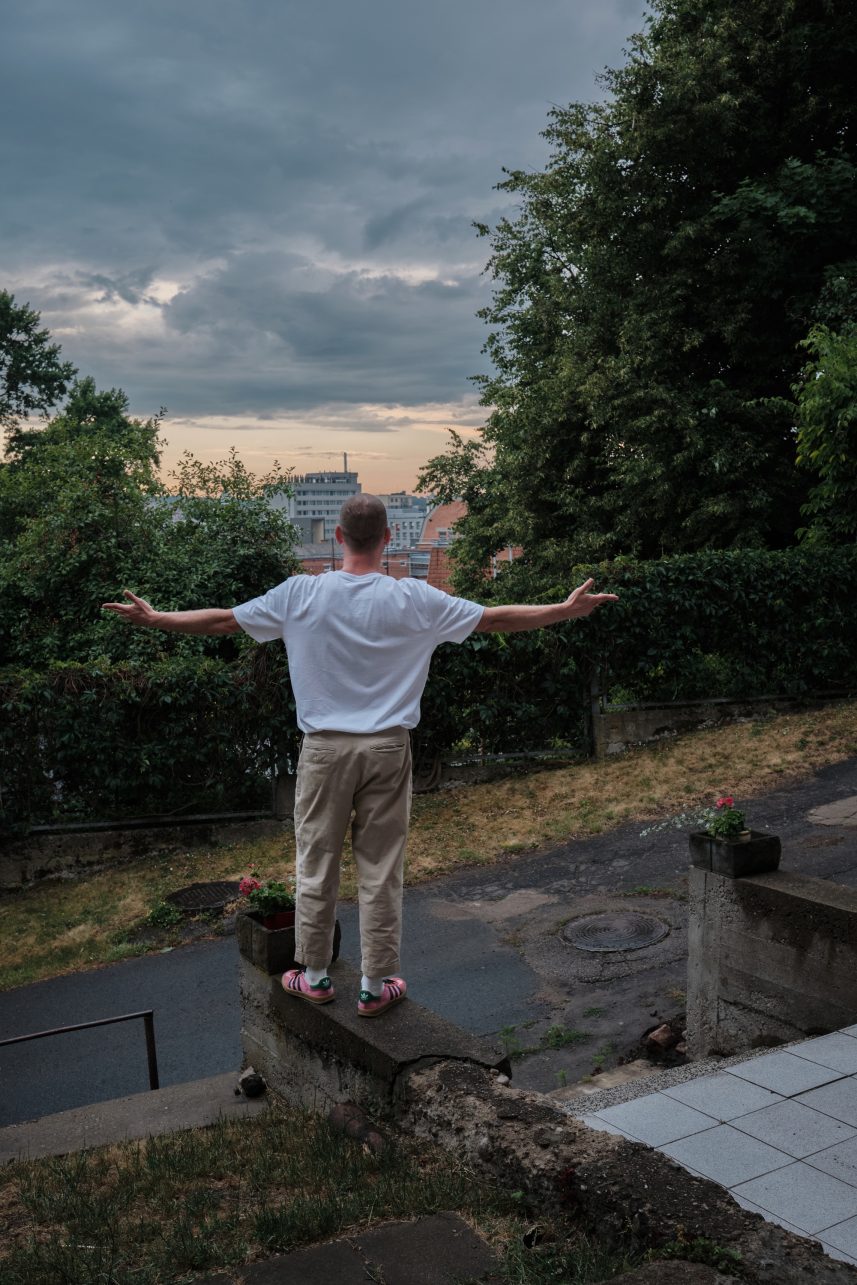 How important for you is the space in which you perform and create choreography?
It is important, but I should probably mention that we spend most of our time in the hall when we are creating a performance. Nowadays there are more freelance dancers and choreographers who have their own spaces. For example, I work with Nuepiko Dance Theatre and others in the Kaunas Cultural Center. We have a beautiful hall with a very nice view. There have been times in my life when I didn't have my own hall, then I had to rehearse in different spaces, and it was very tiring.
As far as performances are concerned, it's really good to get out of the theatre, but when you're young, anything goes whether it's cold, hot, concrete or earth. Youthful maximalism has no limits. Then comes maturity, you want to take care of your body, so you begin to choose where to dance, you don't want to torture yourself anymore. After all, I work with my body, so I refuse to dance in difficult conditions now.
I used to prefer the theatre. It's much safer there, and you can be sure that people are coming to see you. But last year, when we showed the performance, I Am Going for Milk, my opinion changed. I seem to have gotten rid of my fears because I had to work in the districts of Vilnius and Kaunas, next to apartment blocks, where everybody knows everything, sees everything, and sometimes even shouts at you because they don't understand what you are doing. And yet you try to find that connection. After a while, people get used to it, they even start offering you tea or coffee. This is how the bond is formed, which opens up the space for a quite magical experience.
You mentioned that it is much more convenient for dancers to live in Vilnius, so why are we here?
The concentration of art in Vilnius is much denser. If I lived in the capital, I would probably get more job offers. And it's unfortunate, because I know a number of people who graduated and tried to make a career as an artist in Kaunas, but because of the infrastructure they had to move elsewhere. It means that Kaunas is losing creative, talented people. If the city paid more attention to artists and their needs, then maybe things would be different, because right now there is a lack of that love.
Frankly, sometimes the world of the capital is a bit too much for me, but Kaunas is of the perfect size. You don't need to rush anywhere, you constantly meet people, who follow the same rhythm as yours. It makes for a much calmer and less stressful life, and you are always surrounded by like-minded people.
Kaunas is special to me in general. Maybe it's because it's where my dance journey started and where I met a lot of really good people. Those who are in this field are very warm and simple, although they have achieved a lot. I have noticed that the community factor is also very important to the people of Kaunas, which is probably why everyone is always willing to help each other out.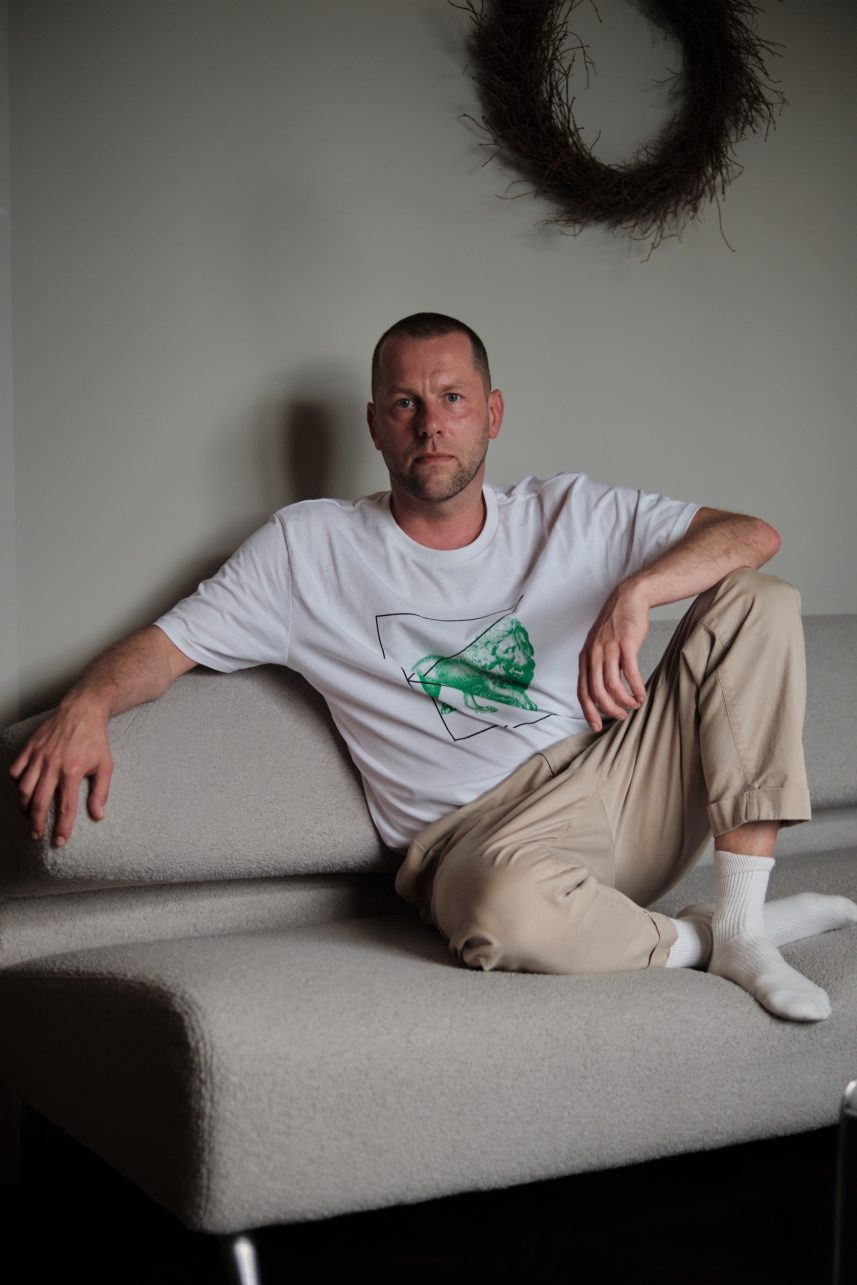 You work with people with disabilities in Kaunas Cultural Centre. I wonder if this has changed your perception of your own daily life.
This year, together with the Lithuanian Dance Information Centre, we also started working with people with Parkinson's disease. In addition, there is also work with seniors and just simple classes – the list of activities is quite extensive.
Over the last few years, I have had the opportunity to interact with people from very different communities and social bubbles. I have realized how much we still don't know and how much we lose because of that. All the people with disabilities that I have met, showed me different worlds full of warmth, sense of humor and a lot of love for others. I would really like people not to be afraid of that contact; that they would get acquainted with others and help them. And from them I learned to take my time, and to listen, because what I give, I get back.
It is said that language limits us, but dance removes boundaries. Do you agree with this idea?
I do, but I'm only talking about myself, because it's much easier for me to use body language than words. You can say a lot with your body and people can interpret it very differently: some people might not understand anything, and others might take a lot from it. You ask questions and people get into a game of interpretation. That's what I like – it's not bad or good, it's more about what the viewer finds closest to their heart.