"Whatever you say, there will always be those who contradict, deny, feel offended, angry, frustrated and call you a heretic, ignorant and uninformed. There will always be those who write comments in the margins or those who interpret more accurately. But that is where the whole charm lies," philosopher Paulius Gritėnas commented on his Facebook profile in February, immediately after the Lithuanian national basketball team secured a ticket to the European Championship. He is, of course, referring to the orange ball phenomenon but if we changed the color and the region, we could say the same thing about football, cricket, and rugby.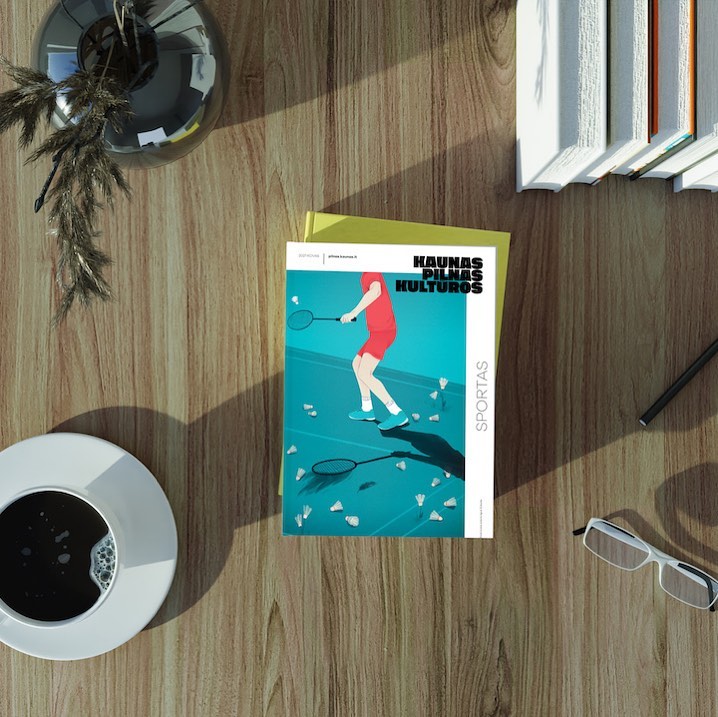 Sport is just as difficult to explain as many other cultural experiences (but if you're already in it, it doesn't require any explanation). Let's agree that you cannot force stubborn people to visit museums, watch European cinema or go to a basketball match. One of the people interviewed for this issue, Neringa Kulik, the director of the Kaunas Biennial, talks about the similarity of these poles that are seemingly distant and are often purposefully pitted against each other (especially due to finances). We talked to her and other people about the city's newcomer, the House of Basketball, which will accommodate more than just sports.
We wrote more about movement, personal relationship with the body, and the artistic expression of that in last December's issue but it is obvious that this topic remains relevant in this period, when it is necessary to maintain a healthy mind. This is confirmed by another hero of the magazine, Mindaugas Šatkus, the founder of Šešios trim. We talked about that thin line between passion and work with one of the most active sports content generators in the country, Basketnews, and long-time football fan and photographer Evaldas Šemiotas. Gercas Žakas memories of old Kaunas and Maccabiada, as well as the portrait of Steponas Darius, is a curtsy to the history of the city and the country. And finally, an invitation to join the women's football team that features both communications and history specialists. You won't find one answer to the question of what sport is in a magazine, but you will find many amazing personal experiences.