"A Czech in Lithuania," this is how Jindřich Čeladín introduces himself in his Instagram account. On his Instagram he shares the photos of his medals from the half marathons in Kaunas or Prague, old wooden houses, street art and snaps from the travels in our region. We met Jindřich last year, when he invited Kaunas residents to an exhibition dedicated to the centenary of his compatriot, the good soldier Švejk, at Maironis Lithuanian Literature Museum. Today, the life of a Kaunas resident revolves more about war than literature, but the sense of humor has certainly not disappeared.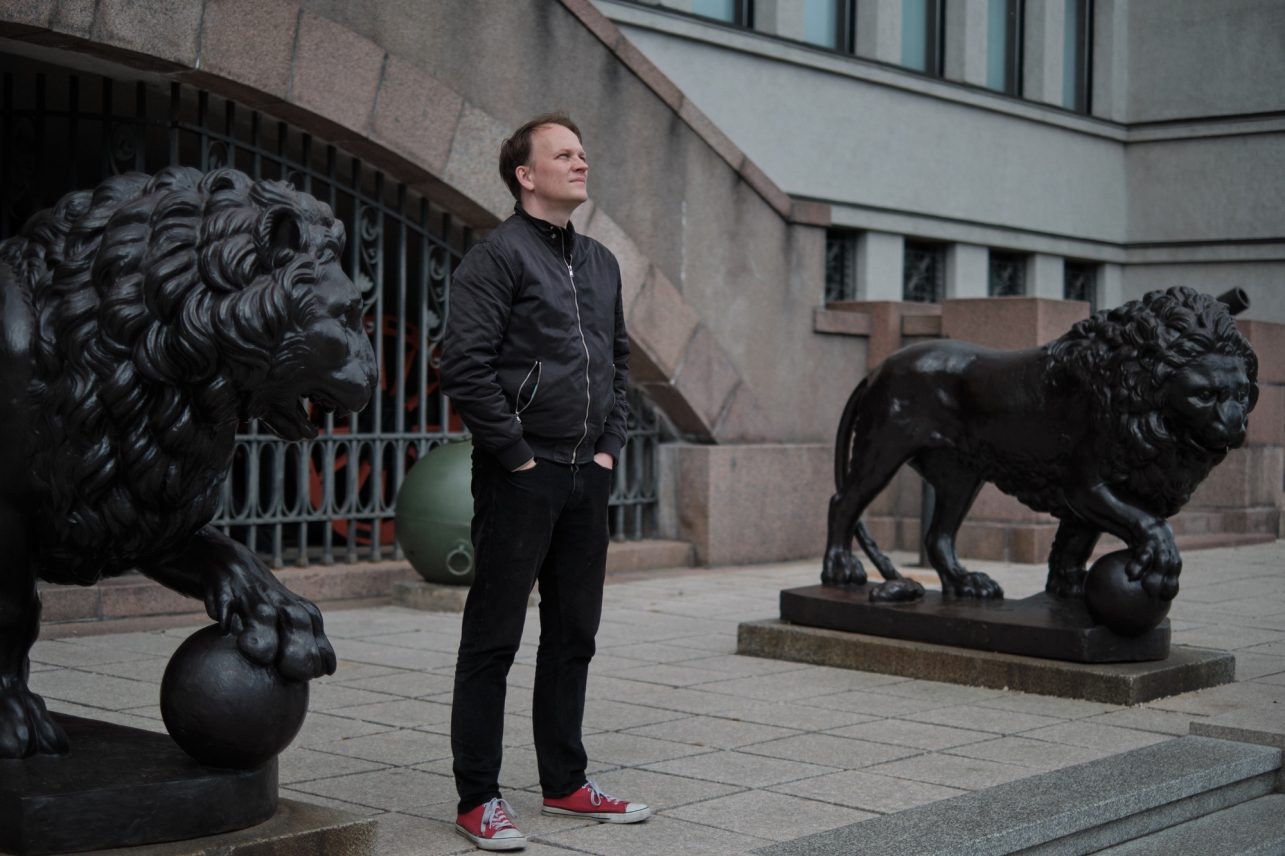 The historian has been living in Kaunas for three years, but he began visiting Lithuania in 2000s due to the fact that he studied Lithuanian at Masaryk University in Brno. TV, a Lithuanian wife, a job in a local team and visits to favorite Kaunas bars, helps him improve his excellent spoken language skills. He never even tried to speak English here. Lithuanians get curious every time they hear an unusual accent. They ask Jindřich whether Lithuanian is difficult, and tell him they have been in Czech Republic, most of them in Prague. Jindřich notices that Lithuanians know more about the Czech Republic than Czechs do about Lithuania. They know not only about Švejk but are generally interested in history, culture, Czech films, and music. This is probably due to the fact that Czechs, being bigger, tend to overlook their smaller neighbors.
You must have heard this question many times, but why did you decide to learn Lithuanian?
I might have answered it a hundred times, but I can repeat myself. I studied history and political science, but I found the latter extremely boring, so one time at the Faculty of Philosophy I saw that this poet and translator from Czech language Almis Grybauskas is coming to teach Lithuanian here. I was like, wow, this is so exotic! So, I came to the lectures, and I was impressed and finally I exchanged political science into Baltic studies.
And what is the most difficult thing about learning Lithuanian?
The hardest part for me, still, is accentuation. Stressing is such a miracle!
Does a Lithuanian language specialist have prospects in the Czech Republic?
Very little. If I was a pragmatic person, I would not choose such studies now. I was young and naive. And now I live in Kaunas because I started a family here. I would not have started it if it weren't for my studies.
When we met last year, you worked at Maironis Lithuanian Literature Museum. And what exactly is your role at the Vytautas the Great War Museum?
While in Czech Republic I also worked in museums. At first in a small one located in the town of Blansko and later in a big one – Prague City Museum.
And after starting to work at the War Museum, I felt a bit strange because there are almost no foreigners in Kaunas museums. So, everyone was curious why I was here. But I explained that I have known the language for a long time and spent years in museums, so everyone got used to it. Now they treat me as a Lithuanian, not as a Czech. I am a custodian of funds. I take care of the collection. It consists of various items: uniforms, clocks, records, gramophones, furniture… I describe the exhibits, I take care of lending them to other museums, and think of new exhibitions.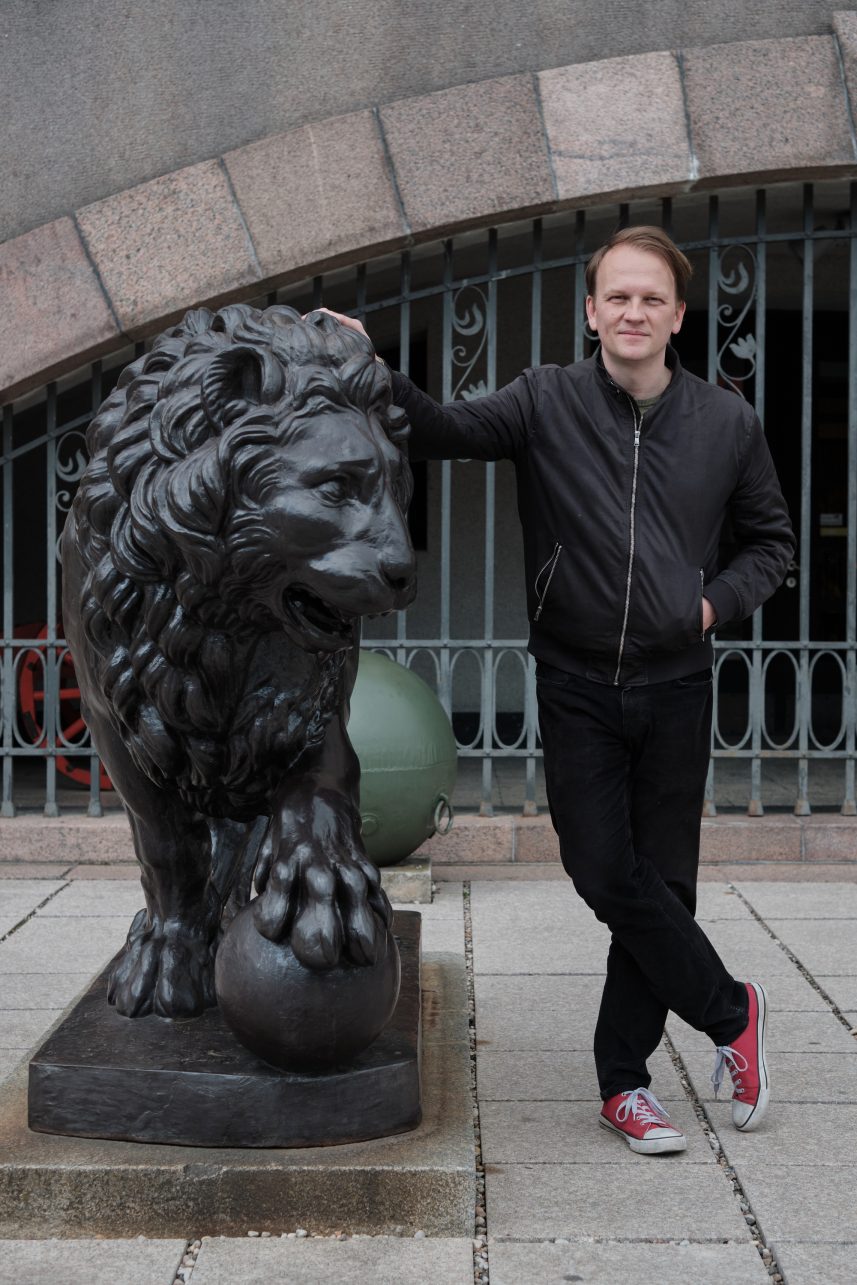 And what kind of exhibition do you have in mind now?
In fact, now I am dreaming – mind you, only dreaming – of organizing an exhibition outside of my collection. If the management agrees, I would like to work with the War Museum in the Czech Republic to bring Czech weapons to Kaunas. I want to keep in touch with the Czech Republic because there is no Czech community in Kaunas. Well, maybe there are individual people, but I don't know any of them. Now I have a daughter, so, I guess, I do know one Czech.
An exhibition of the Czechoslovak avant-garde was opened in the Valdas Adamkus Presidential Library-Museum just this weekend.
I was there along with some Czechs from Vilnius, and the ambassador with his entourage. The Slovak ambassador was there too, only he resides in Riga. I keep a close contact with my embassy, we cooperate a lot. We have organized three exhibitions together.
Is the relationship between Czechs and Slovaks somewhat similar to that between Lithuanians and Latvians?
No, the Czechs and Slovaks are much closer. Lithuanians and Latvians cannot understand each other unless they live somewhere near the border. But Czechs and Slovaks are like Samogitians and Aukštaitians. The language is very, very similar, only the culture differs slightly. 
I am saddened when people want to destroy the old wooden houses of Šančiai or Žaliakalnis and built modern buildings instead.
Where do you live in Kaunas?
Now in Šančiai. I became a fan of this district. I wish there would not be much trouble with the new street near the Nemunas that is going to be built. I'm against it.
Are you often visited by friends, relatives from the Czech Republic? What things you ask them to bring you?
We had the pandemic for two years, so no, not often. And when it comes to gifts, I look forward to magazines and books. For example, it is not possible to purchase comics here. Lithuania is not interested in them, there are only a couple of children's ones… You come to the Akropolis and can't find anything.
And what would you bring to Czech Republic yourself?
Perhaps amber. There is no amber in the Czech Republic. Women would love it. And if a person is religious, I would bring a little wooden sculpture of a pensive Christ. Although, it is not a purely Lithuanian thing, there were many of them in the Czech Republic in the 16th and 17th centuries. And they still exist, not so much on the streets but you will definitely find them in museums.
What surprised you when you moved to Kaunas, but eventually became your favorite thing?
When I was young and naive, I found your wooden architecture very strange. It no longer exists in Czech cities. I kept saying that it's some kind of village. That was my first impression 22 years ago! But now the opinion has completely changed, I am a fan of wooden architecture. I am saddened when people want to destroy the old wooden houses of Šančiai or Žaliakalnis and built modern buildings instead.
Where do you like to go after work or on your free days?
I would like to talk about bars. My favorite is B2O on Gedimino Street. Before that there was Kultūra, but there are too many people there, too many young people [laughs].
We probably should not even try to compare Lithuanian and Czech bar culture…
Well, in the Czech Republic it is definitely bigger. But B2O reminds me of it a bit. It has a cozy atmosphere, no one is fighting, people are having talks about culture, history, life. A bit like a small Czech Republic.
And did you learn to watch basketball?
I'm actually a sports fan, I've always watched it. With the stepson we go to the Žalgiris Arena to watch the Lithuanian basketball league matches, because tickets are cheap. I watch hockey on TV, but only world championships.
Eurovision took place on Saturday. I have heard that Czechs are not interested in this competition at all. Did you start watching it after becoming a Kaunas resident?
Czechs really could not care less. They make fun of this contest. I am sorry, but it's true. But I started watching it with my wife. I like the voting process most, it is the best part of the competition. The music is very mediocre, nothing good. It was clear that Ukraine will win, I somewhat hoped for that too. Not only because of the war, the song itself was rather good.
Let's say I'm going to Brno tomorrow. What are the must-see places? Something non-touristy.
Brno is not a tourist town, almost everything is non-touristy there. Go to the Špilberk Castle. It is a fortress on a hill, there is a former ancient prison in it, there is still a park, an observation deck, so you can take a walk. There is also a museum in the fortress (laughs), but it is not necessary to visit it.
Do you have a photo by the War Museum's lions? All Kaunas residents have.
Yes, I took a photo a long time ago when I was still visiting as a tourist, but I haven't scanned it yet (so we decided to repeat the photo, -ed.)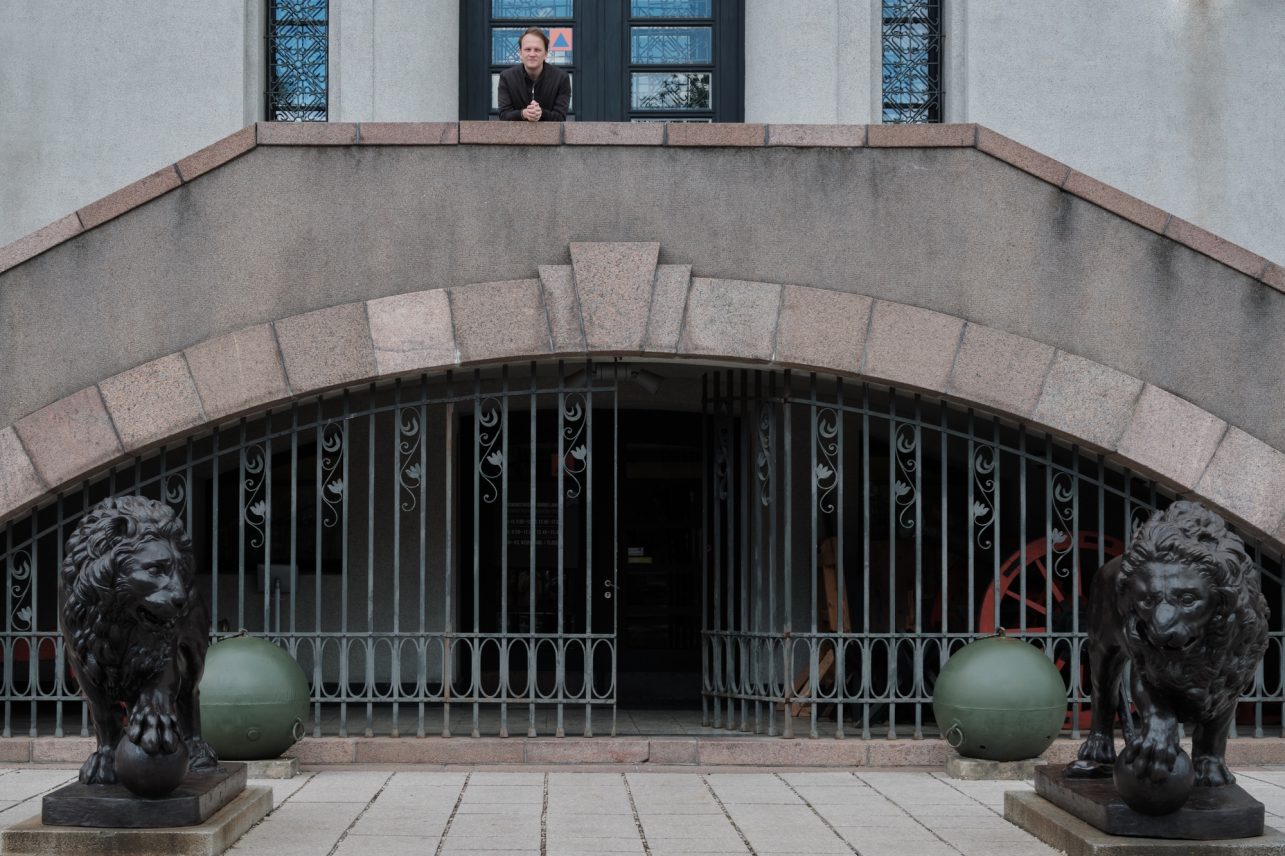 And what else makes someone a Kaunas resident; have you noticed anything?
A real Kaunas resident does not like Vilnius (laughs), but I do like it, as well as all Lithuania. Of course, basketball. But I have friends from Kaunas who don't like it or care about it. And, of course, the interwar period architecture is a very Kaunas-like thing.
What would be the features of a true Brno resident?
I would say a strong accent and the fact that they don't like Prague. But Brno is also the second city… Prague is making fun of Brno, calling it a village. Maybe there's some truth to that. Brno was never a temporary capital, but it is the capital of Moravia and Moravia is a historic land of Czech Republic.
Are you interested in the events and exhibitions of the European Capital of Culture?
As of yet, not so much because everything is dedicated to modern art. Yoko Ono, Marina Abramović… It's not for me. And there are no exhibitions about the 18th and 19th centuries. I, as a historian, am more interested in those times, so I miss that, and it would be interesting to see. But the central post office had a great exhibition on interwar architecture, which I enjoyed.