The search for direction, both personal and societal, always raises questions about the future. How do today's actions determine where we will be tomorrow? When we talk about the future well-being of communities, we often turn to the younger generation. Looking at the youth of Kaunas, it seems that the culture here will certainly not collapse any time soon. The Kaunas Challenge program of the youth organization Emerging Kaunas annually creates a medium that gives young enthusiastic Kaunas residents the opportunity to create projects for their city. This platform gave birth to Funnycoolierius team that brings you this issue of our magazine and such projects like Komoda, PDF, Lempa, and many more. Examining the cultural direction of Kaunas, I interviewed two members of the NEfonas project, which was developed on the aforementioned platform: Vytis Mantrimavičius and Nojus Sebeika. While promoting young emerging musicians and actually turning the music up, the organizers of the project say – Music is no background!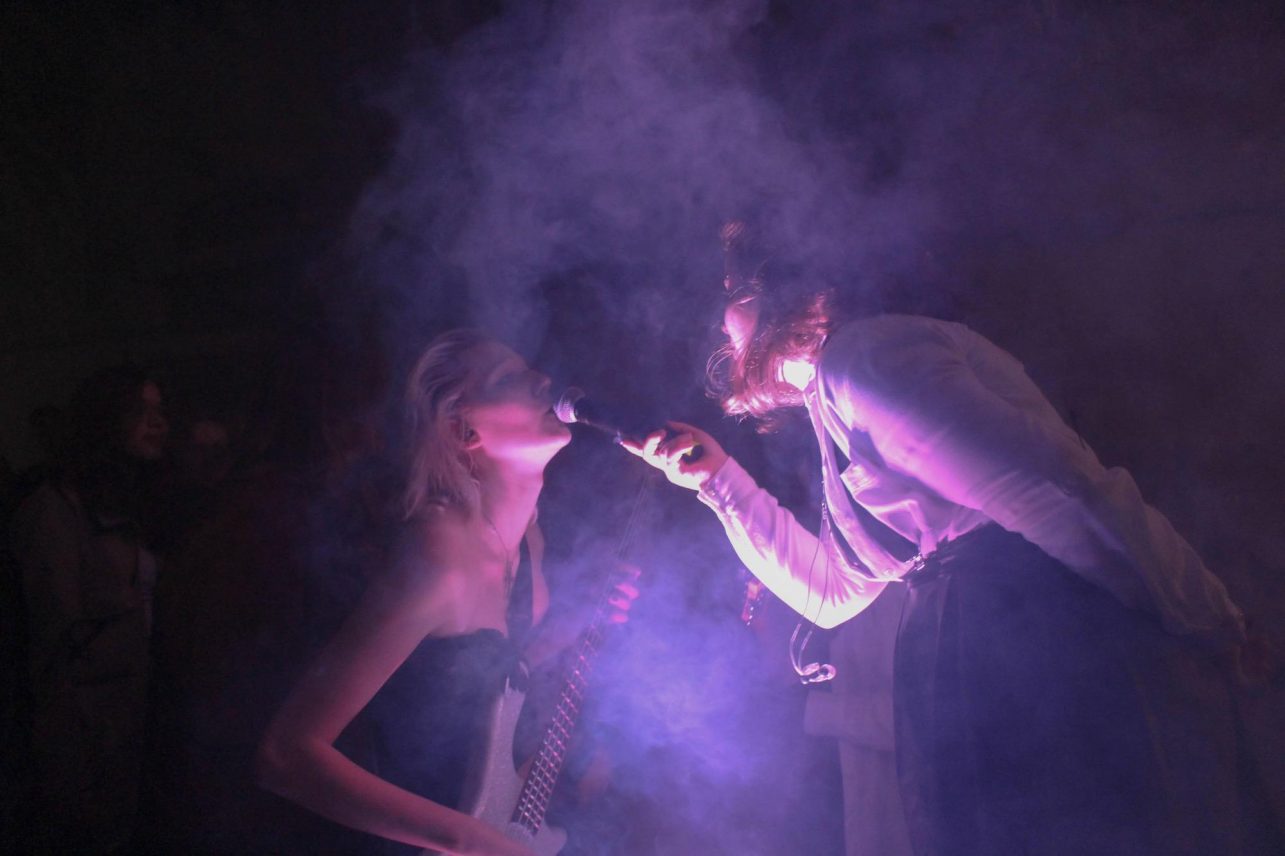 Who are you and what is NEfonas?
Nojus: NEfonas is a free space for young people to spread their music We came up with the name while observing the current situation of youth music in Kaunas. We saw that the only place where they can share their music is bars. We thought that in such places, music usually becomes just a background for old farts, who are getting drunk, so we named our project NEfonas (lt. literally, "not a background"). In our events, music is not some background thing but the main star.
Vytis: Music is not a background!
Tell us about the beginning of NEfonas; your first event.
N.: We formed under the wing of the Kaunas Challenge. The beginning of NEfonas was really difficult, but very rewarding and fun. At the very beginning, we had a very ambitious approach to what our concept was. Since we did the first event without any budget, everyone told us that we needed to get down to earth a little, because without money it is very difficult to find an audio technician, bands, and instruments. But in the end, we found solutions for everything: the instruments were lent to us by the KTU gymnasium and the manager of one of the bands became an audio technician for us, and we will be thankful to him for the rest of our lives.
We expected about 30 – 40 people to come to the first event. But on the day of the debut, we saw that about 100 people had registered on Facebook. We panicked because we couldn't imagine how we would fit so many people in the attic of the TEMPO space (the former premises of Kaunas' Small Theater on M. Daukšos Street were designated for youth and community activities during the Kaunas 2022 project, ed.). In the end, there were 150. But they somehow magically fit in, and to this day I still hear feedback about the first event being really impressive.
You focused specifically on the lack of opportunities for young musicians in Lithuania. How did you view this problem in your life before you got together? Now that you communicate a lot with the bands, do you see the results of your work, do they feel that they have new opportunities to perform?
V.: In Vilnius, both culture and young bands are much more visible, unfortunately, that is lacking in Kaunas and other cities. It's great that those underground bands from various Lithuanian cities are becoming more prominent. They appear at our events, and then maybe at bigger ones, they get offers, they get noticed by other people. NEfonas provides new bands with that life.
N.: When we started these events, I didn't know many similar places. We provide a platform for bands to share their music with more than just their biggest fans. We organize concerts that feature several bands, so people who come to listen to one, may also listen to another. And that's how small bands' recognition grows.
One thing that I find inseparable from NEfonas is your stickers, which in part symbolize the part of the community that you will see at each event. It seems that almost every Kaunas youngster's computer is decorated with your sticker. Was it just a simple advertising ploy or something more?
N.: The stickers were made by all the teams that participated in the Kaunas Challenge. However, after the first event, we thought that the stickers of other teams were always the same, they were never renewed and were just lying around everywhere. So, we had an idea to create a new color palette for each event according to its vibe; to change the logo with these colors and release new stickers. It became like a game, to collect all the colors and compete to see who had more. That's why there are many different colored NEfonas stickers on many computers because they are all unique.
V.: Due to the lack of money, the last few events ran out of stickers, but our visitors really noticed it. So, the stickers will be back.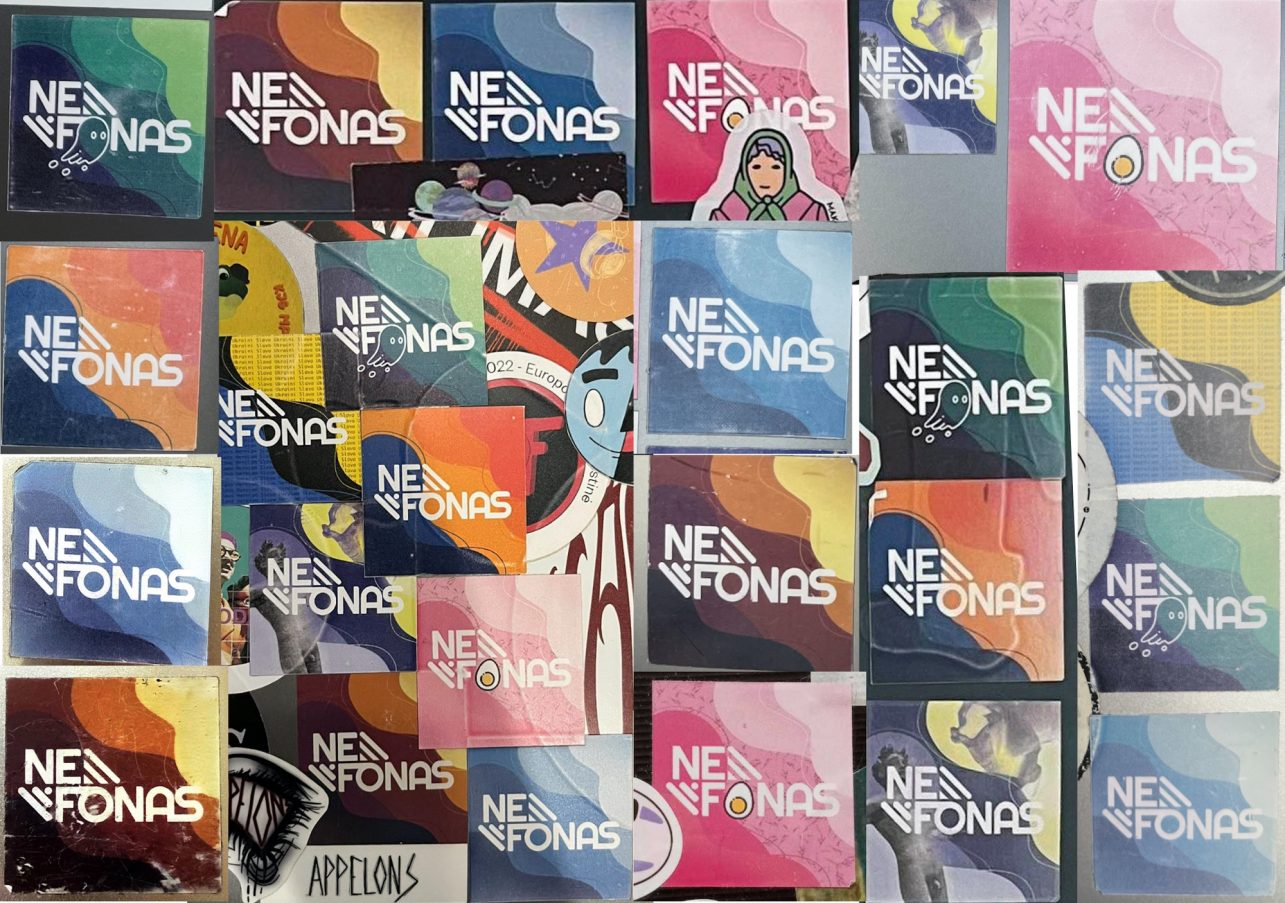 Looking at recent events, you organized the modernNE event during the Audra festival, where you focused on classical music and visual arts, which were not usual for NEfonas. How and why did you get the idea to change direction?
V.: The direction was quite clear from the beginning – small, widely unknown musicians and their work. So, with this event, we continued to follow that, but this time we decided to focus on the classical music that many have forgotten or underestimated. The idea was born in the context of Audra contemporary city festival. After thinking about the relationship between music and modernity, we realized that it is classical music that is rapidly sinking into oblivion in this world. It gains relevance mostly by being only a background for consumer needs, advertising, or TikTok videos. We decided to bring this issue to the surface with the ModerNE event. What better way to do this than to give the stage to unknown up-and-coming musicians and composers?
N.: I would say that we, personally, have not so much changed as expanded. Now we know how to create not only musical events, but we also know how to incorporate visual art into them. ModerNE helped us discover how the synergy of different artistic disciplines can help bring music forward. We plan to delve deeper into this discovery in the future.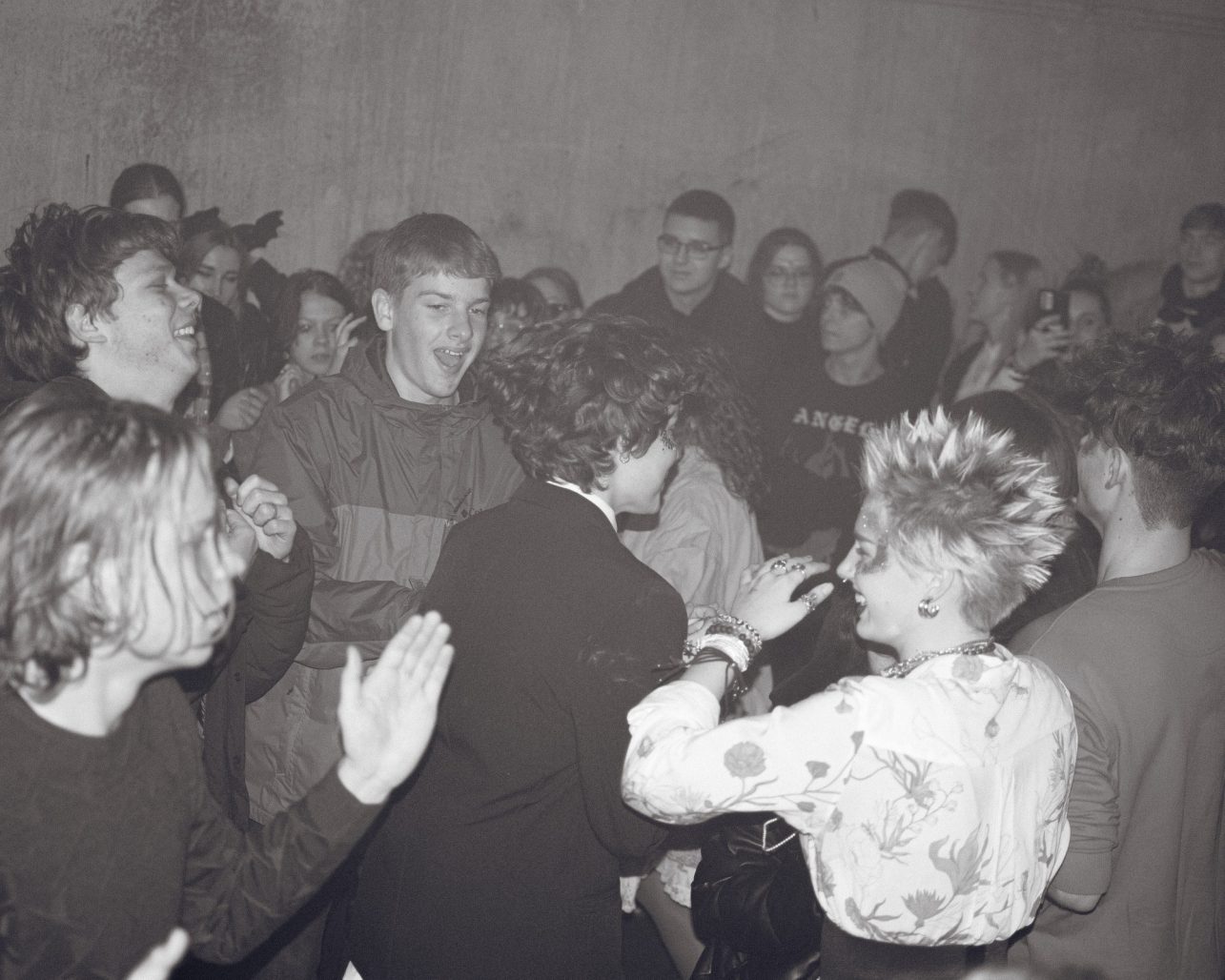 What does NEfonas mean to you personally? What is the most memorable event for you?
V.: As a member of the team who joined recently, I can say that before joining, I had no relationship with new bands at all, except for listening to music through headphones and going to festivals. I agreed to join the media team because this is what I want to do in life. it was a great opportunity for me. It's given me a very valuable friendship, the opportunity to see music from a different perspective, and new bands that I really admire.
N.: I would say that the most important thing that NEfonas gave me is the love for Kaunas. Two years ago, before I went to the Kaunas Challenge, I thought that I would not live in Lithuania. It seemed like a terrible and hopeless place but then I discovered myself here, in this community and I feel like I have a purpose now and that gives me a lot of motivation to stay and continue the work that we have been doing with the team for the past two years.
The most memorable – and perhaps our biggest to date – was the NEbaisu event during Halloween. We promoted it a lot, it was the first event we created tickets for, and we were among the most popular events of that week on the Paysera platform. It was a crazy experience! The event was otherwise ambitious. We chose a rather interesting place – the Kaunas fortress object P.A.R.A.K.A.S. At first, we were afraid that people would not go there because the place is in the middle of Šančiai and not that easy to find but more than 400 tickets were bought, so we slept a little more peacefully because we knew that someone would come after all. The event itself went like a dream: we had bouncers, and we created a cozy environment inside, where you could hang out with friends and listen to the music of promising young bands.
You keep mentioning the funds and Kaunas Challenge as well as issues encountered in organizing an event. Are there opportunities for motivated young people in the city? Do initiatives like the Kaunas Challenge help with this?
V.: They help a lot. Kaunas Challenge is a valuable experience that gave me countless opportunities. While creating, you discover so many valuable acquaintances, wonderful people, various other projects, and new ideas. I strongly encourage motivated youth to have courage. If you have a strong desire to do something, there is always a place for you, you just need the determination to sign up. I did not have enough of it myself, otherwise, I would have joined the previous generation, but I missed the interview out of fear.
N.: My experience is very similar to Vytis. At first, I didn't sign up but after a few days, when registration opened for a short time, I managed to. It was one of the best decisions of my life. I was very enthusiastic about the Kaunas Challenge because every other Saturday I made contact with equally motivated people, and it was really fun. I looked forward to it every time.
V.: It is very important to emphasize and thank Emerging Kaunas that even after the end of the year of the European Capital of Culture, this idea is still being continued. As Nojus said, joining was one of the best decisions. I also opened some sort of creative chakra; it helped my talents to unfold.
N.: I also wanted to mention that the Kaunas Challenge is not just about learning to communicate about projects. I would say 70 percent of it is interacting with your peers, it draws you into this new community where you can really freely express who you are without any judgment.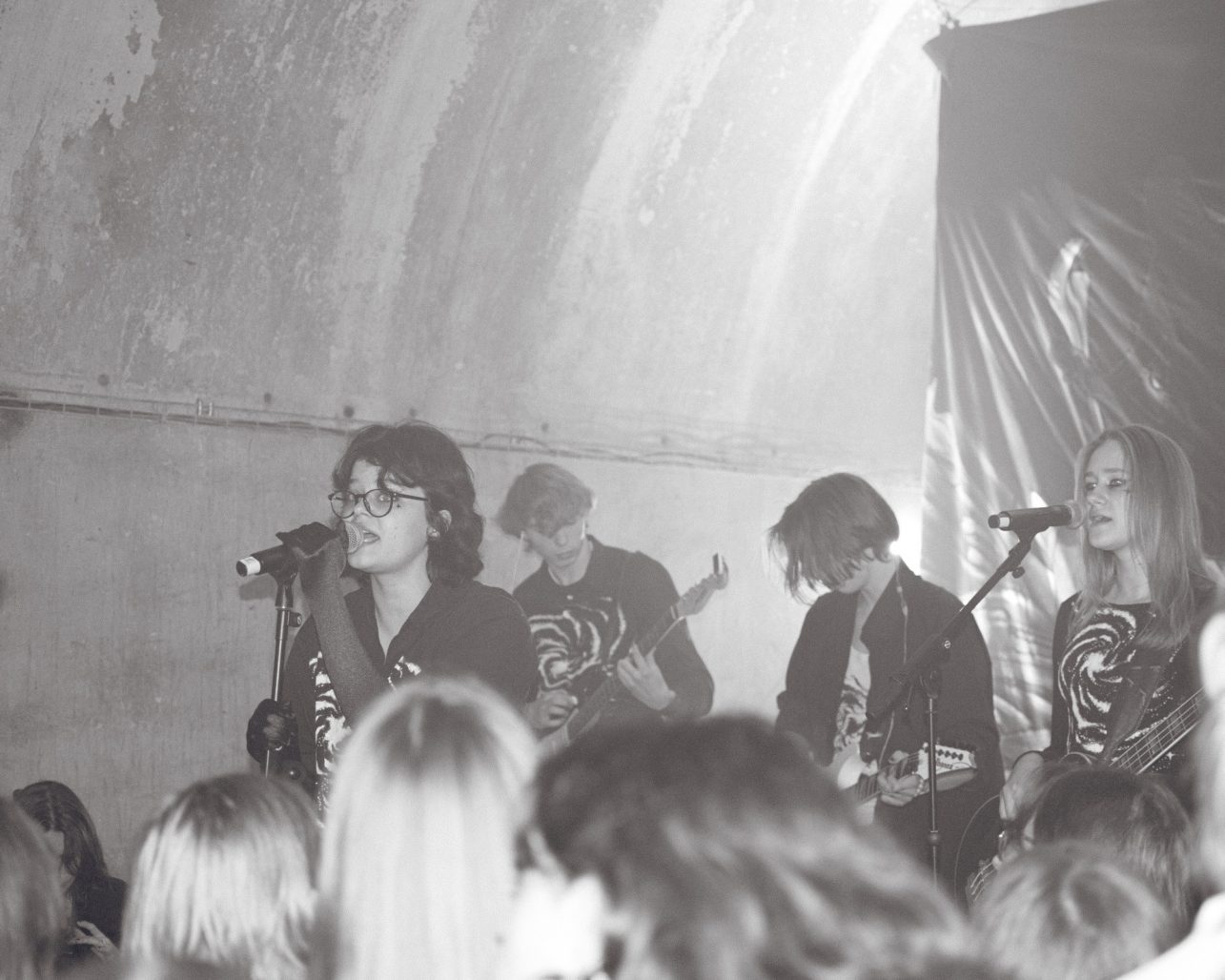 What does the future of NEfonas look like and what is the current direction of the project?
N.: More and louder. Much louder. We already have plans for the continuation of our project; new opportunities keep coming up. After the summer, we really have a lot of ideas. Let's hope that we will have time to work and fulfill them.
V.: Maybe there will be a bigger event similar to NEbaisu.
What will you add to NEfonas' current or future visitors who are reading about you?
V.: Don't be afraid to join, come to events. At every event, a new band or artist performs, and new concepts are developed, so I encourage you to dare to join, create a community, collect stickers, or simply follow our activities on Instagram.
N.: Also: don't be afraid to come alone! I often hear, "Ah, I won't go to NEfonas because my friends are not going, I will be bored alone." People socialize at concerts, just chill or discuss, so our community is really very talkative, friendly, and accepting.