When I was a child, my father used to say that there was this type of people: the true Žaliakalnis natives. Born and raised there, the ones who had never left and proud not only of their park-like neighbourhood but also of the whole magnificent city of Kaunas. Perhaps he was talking about people like Gintaras Česonis back then, people who created not only in the city but also about the city. The long-time head of the Kaunas branch of the Lithuanian Photographers Association opens up – he never managed to escape even though he tried to do so 7 times.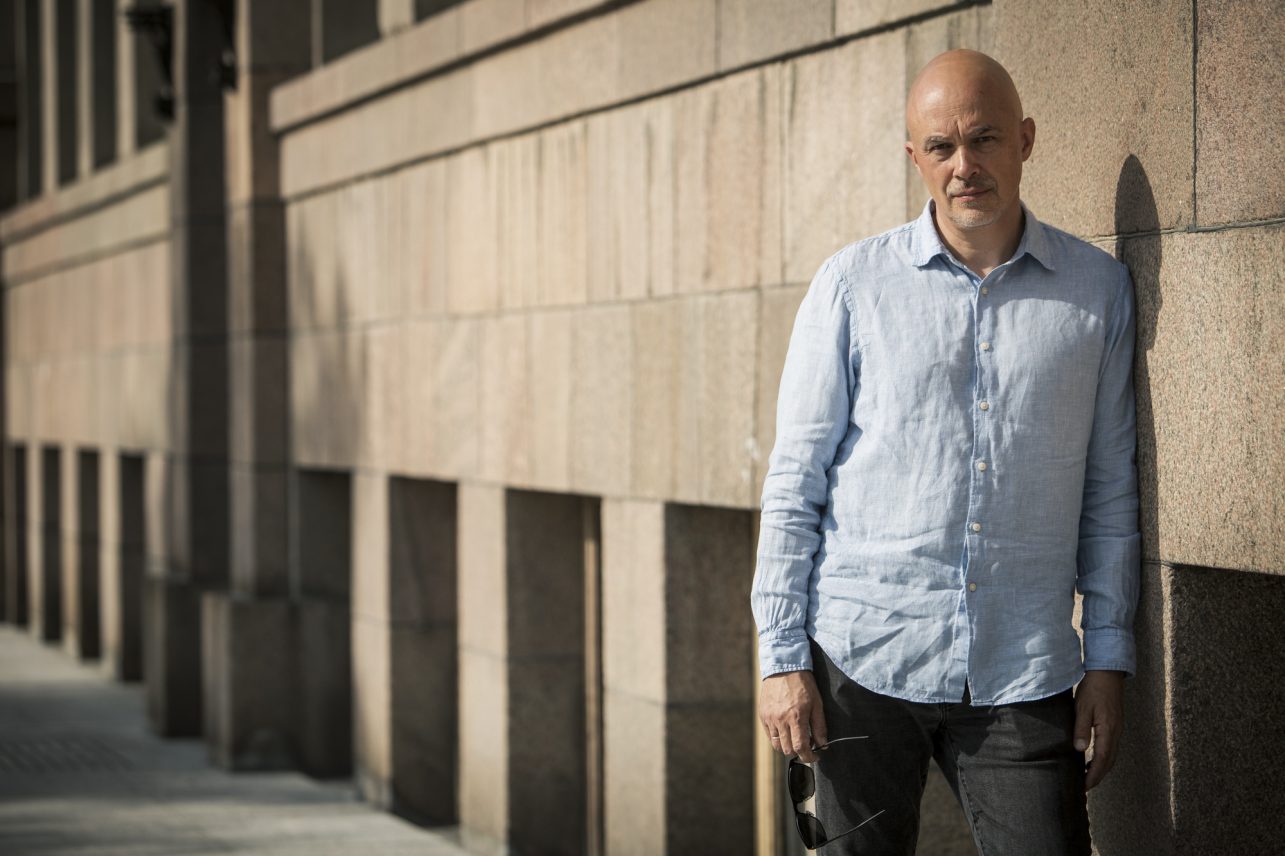 Sister helped discover photography
One of our city's most famous photographers opens up: his adolescence was difficult, with his father leaving the world quite early, followed by outbreaks of rebellion, protests, periods of inactivity, and the inability to come to terms with it.
"My sister saw that there was something wrong with her brother. She read an advertisement in Kauno šviesa about the Kaunas School of Photography gathering a new group of students, and she suggested that I try it out. Photography had not been in my life until then, but once I tried it, it stayed with me forever," Gintaras says.
G. Česonis could not pinpoint exactly why he liked photography so much at the time, but things are much clearer now. Looking through the lens helped him to get to know the world, and our environment, and after stepping back, also looked at himself.
A progressive environment
Although nowadays, we would call this kind of education 'informal education' or an 'extracurricular activity'. At that time, it was taken very seriously, and the education program for young photographers at the Kaunas Photographers Association lasted for 3 years.
"That school is a testimony to how progressive the Photographers Association was at the time. For example, Cornell Capa, the founder of the New York Center for Photography, came here in the Soviet era and told us what a modern photographic art centre should look like. After the lecture, he was surprised that everything in Kaunas was like in the US. Only on a smaller scale: publishing, gallery, education, seminars, and festivals," the photographer told us.
Kaunas Photography Gallery was established in 1979. It fits the five years of the oldest exhibition spaces dedicated to world photography. By comparison, the Latvians established their first photographic institution only after regaining independence.
At that time, the major reconstruction of the Old Town on Vilniaus Street was coming to an end. The premises of the small shops that operated here during the interwar period were merged to form a single unit. A photography workshop, administration and a library were also built nearby.
"Our city's prominent photographers wanted and somehow got their way. The authors of the idea were Aleksandras Macijauskas and Vilius Jasinevičius. It is great that it has survived until now, although it has changed, but this is still not some shopping mall, but a space dedicated to culture and art," says the gallery's long-time steward.
To the city from exile
It is not that hard to notice that Gintaras Česonis' creative biography is full of themes related to the city, architecture, and urban planning.
The artist himself jokes that he returned to the city from exile. After Siberia, both his parents could no longer return to their native rural areas in Dzūkija; it was easier to hide in the city, which is why Gintaras was born here. However, he makes no secret of the fact that throughout his life, he has had a great deal of nostalgia for the rural way of life, for the peace and quiet found outside the city.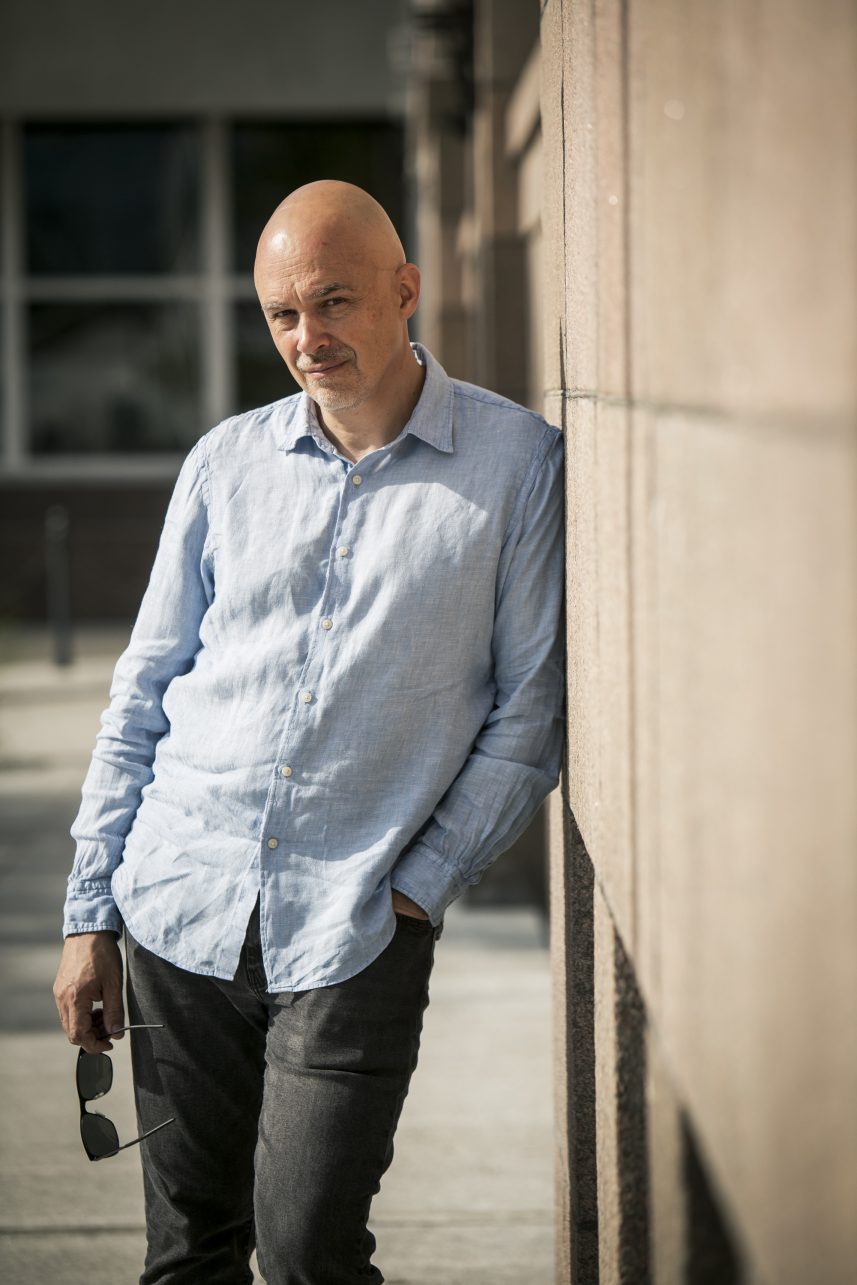 "I was exiled to the city by the system. And despite nostalgic sentiments, my identity is mostly linked to Kaunas and my hometown Žaliakalns. I believe that the environment shapes one's understanding of the world. I am grateful to the streets, fences, courtyards, and garages of Žaliakalnis, which were and still are precious to me. Since childhood, this has shaped my relationship with the city," the photographer explains.
While studying photography at school, he started photographing the Old Town, and his final project was about Kaunas at night. Later, while studying architecture, Gintaras discovered Kaunas Fortress, where he explored both underground and above ground, and even split his head open several times.
"For me, these were endless discoveries. I began to raise questions. I live in the city, but I know so little about it. And it is full of so many important historical elements that have not only shaped the development of the city but continue to shape our own progression," the Kaunas resident continues.
The significance of urban features
Does Kaunas have 'facial' features? Although we both probably have a stronger love for our home city than the average citizen, we agree: Kaunas is recognizable; it is not yet another city among million others. It is unique.
"A city with character, with wonderful nooks and crannies and elements that can also be hated, resented and hard to reconcile with. How does it continue to shape that character? There are some disappointments. That period we admire so much, the first republic, interwar period modernism – could we compare it with what has happened in the last 20–30 years? It would be hard to compete. When we look back 50 years from now, what will it look like? We might be a bit ashamed of this era. But it's just a natural process that tells us a lot about ourselves and our flow," Gintaras says.
Architecture is the environment we create, where we grow. We can talk more broadly: about urbanism and about one square. What difference does it make? The scale is irrelevant. It still shapes your understanding of space, of composition and materialities, in which you either feel comfortable living or not.
The interviewee illustrates his point with a memory of sitting in a playground where children were playing in one of Žaliakalnis squares. He was trying to look through the lens and count the valuable buildings around him. He realized that there was probably only one such building around and that all the others were worthless, even though it was a prestigious residential area.
"What a pity because all this shapes my children's understanding too. How things should be. After all, we do need a starting point. Of course, people get out of it to some extent by studying, by travelling, but the initial impulse to get to know the world is also important. If we all grew up in an environment where it was clear how it should be, where would we be in terms of high level of aesthetics? Probably on a different one that we are now," the long-standing head of the Kaunas branch of the Lithuanian Photographers Association confidently says.
It's harder to take photos elsewhere
"I have photographed other Lithuanian towns as well, but I have to admit that I can't photograph any of them as I do Kaunas. The way you are rooted in it, how much of the city is in you is visible, and it manifests. You don't even have to come up with theories about it. You have to know what you are photographing. It has to be precious, as precious as the city you live in. Another city cannot become so familiar that quickly," G. Česonis answers the question about his other photography series.
And how do you seek dialogue with a foreign environment when you are already a stranger outside your own village? In the beginning, you try to understand what your goal is (often already preconceived in your mind). You want to tell others about the city or town where an idea or collaboration has somehow taken you.
But the artist opens up, "Later on, you realize that the most you can tell is how you felt in that town. You cannot know a place so deeply in a short period of time; understanding a place is a long process that requires research. But you try to move away from the surface and spectacular cityscapes to the edges, to the territories where the people you meet and talk to take you."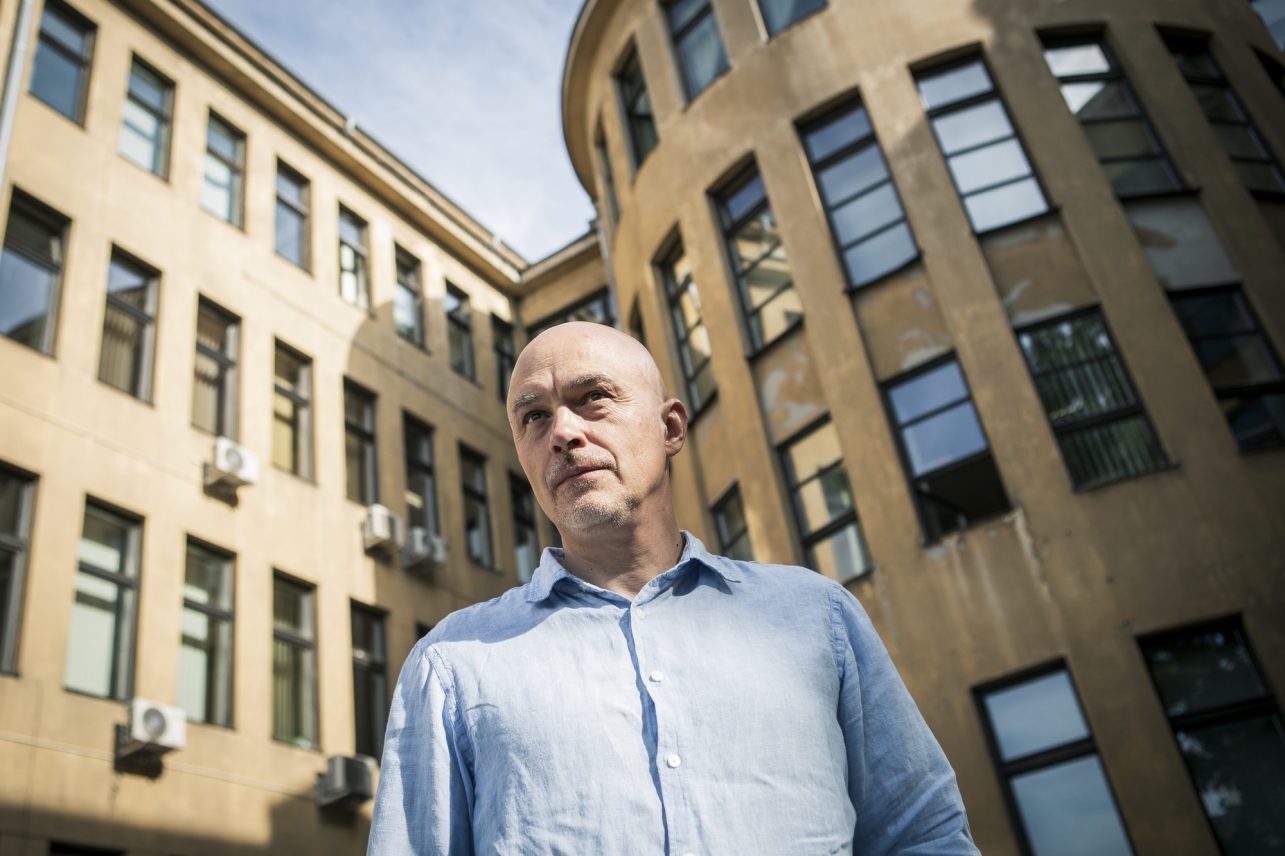 During our conversation, we also found out that even when the exhibition is being prepared, there is often a desire to have another look, to go to a specific place and verify, and take the photo again. This memory-building is a continuous process for the photographer. It is easier to say when an idea was conceived and when the thinking process or the idea began than to pinpoint the end of the exploration and the thinking process.
"Usually, the end is some kind of presentation or exhibition. Of course, this is important for all of us because we need to show others and also to see for ourselves: what worked, what didn't, what is worth doing and what you would like to do differently," Kaunas resident says.
Peace without colors
The monochrome, colourless photographic technique is a striking feature of the author's work, even in the age of digital technology.
"I have to admit that this photographic vision has been shaped by the times and my first teachers. I can't say that I don't appreciate colour photography or consider it inferior. Stepping away from the everyday world of colour makes it easier for me to see just one layer," Gintaras Česonis explains at the end of the interview.
Multilayeredness creates noise that makes creators tired. Monochrome makes it easier to talk about things, and helps to highlight things. Black and white expression is purer, not verbose; it is light. It is only a choice, not an unambiguous advantage. Eventually, even with your own eyes, you begin to see how the object will look without colour and what qualities will come to light.
Romualdas Rakauskas has said of my interviewee once, "This is pure spirituality, not a postcard landscape." We live in a chaotic urban environment, so it is important to sort out what is important and to choose what is most valuable. This is also the case in the photographs of Gintaras Česonis: there are no colours, the cities are sparsely populated, there are no cars on the streets, and the eyes are not bothered by advertising noise.