It seems that Lithuania has been divided into two sides this summer. And the representatives of both believe that they are the majority and only they have the key to the door behind which there awaits a calm, healthy and wealthy tomorrow. Still, there are too many opinions and ideas. So many things are going on at the same time that everyday work and leisure are overshadowed by deliberations: what will happen? What can I do? And what better not to do?
I thought that a conversation with someone who is more immersed not only in this confusing situation, but also in the causes of it, can help put my thoughts in order. Vytautas Magnus University professor, philosopher, cultural theorist, and anthropologist Gintautas Mažeikis responded positively to the invitation to meet.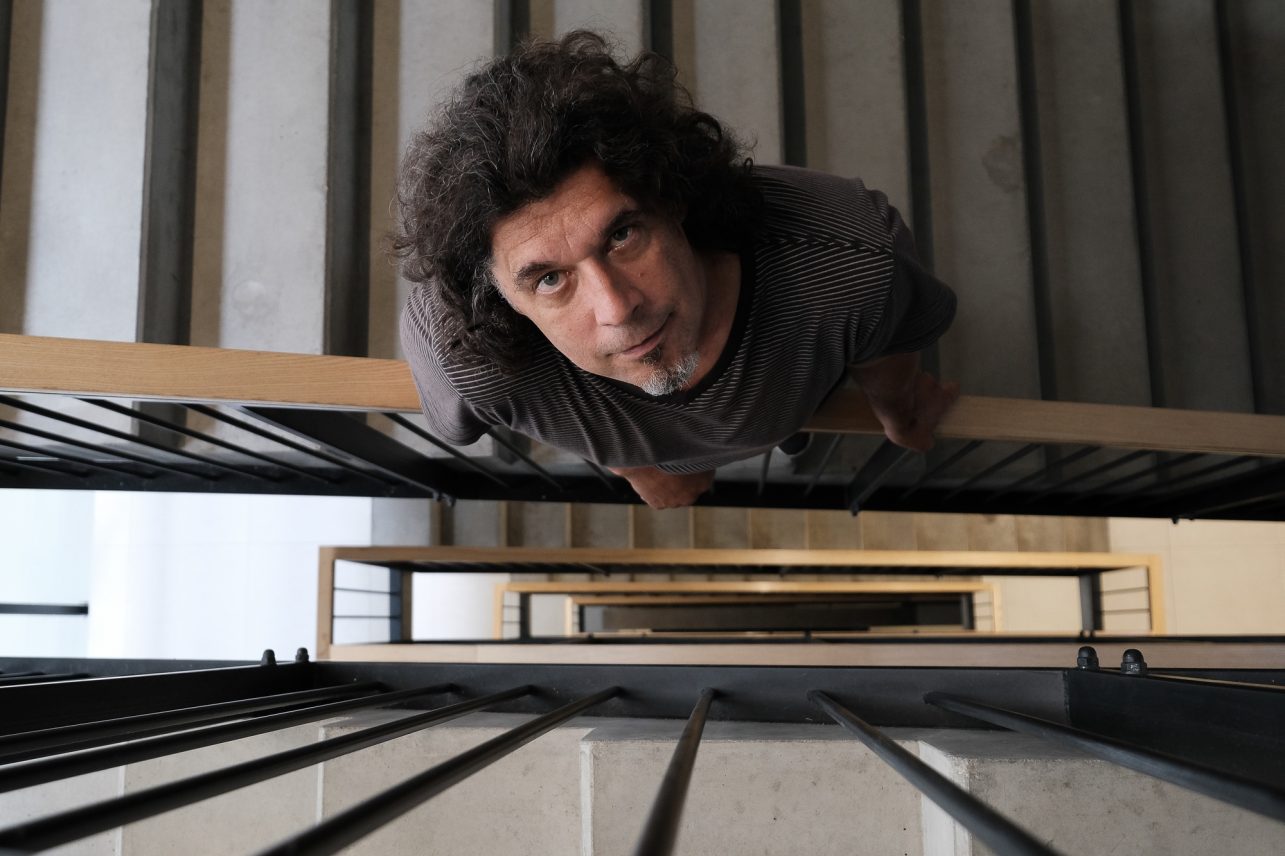 The reality of 2021: climate change, pandemic, and the more local challenges in Lithuania, including migrant crisis, and LGBTQ+ issues in Kaunas. Is it a coincidence or the consequences of our unlearned lessons and work we did not do?
Of course, a lot of work has not been done, but at the same time, it is a coincidence. After all, Lukashenko, when planning, I would say, an interesting campaign against Lithuania – to send refugees here – did not combine this with anti-LGBTQ+ action. The latter have nothing to do with the pandemic and yet all this still merged in Lithuania and became entangled. For example, the Istanbul Convention has already been pushed aside, and it has nothing to do with LGBTQ+ but with domestic violence and violence against women. As far as I know, many women's associations generally agree to delete any mention of LGBTQ+ in order for the convention to be approved and domestic violence registered and controlled. The family march, which allegedly protects the family, on the other hand, protests against the Istanbul Convention, which protects women from domestic violence. In the minds of many people, these things are inextricably linked, and they no longer know where to run and what to do. This promotes the popularity of individual extreme right groups that didn't necessarily organize it but are definitely picking the fruits of that labour.
The memory of a major scandal or event usually lasts for half a year, mostly a year. Consequently, this summer would not have a greater impact on the forthcoming presidential, Seimas elections. It might have a minimal impact on municipal elections if only the refugee crisis could be stopped, but so far, we see the opposite – the crisis is only growing. However, the preliminary preparation of the extreme right movements does not guarantee any success for them. We can only analyse what worse events would look like. This has nothing to do with LGBTQ+ rights, and if it does then only to an extent that Kaunas as the European Capital of Culture would fail to fulfil its obligations and receive very strong criticism from Europe. We have signed treaties, the capital of culture must respect the rights of all, so local government could become better at this for a half year, at least to show off. And I think that the civil partnership bill could also be adapted during the autumn session.
Thus, the migrant crisis has become the biggest challenge. Just today (July 19, ed.) I talked to the Foreign Relations Department of Vytautas Magnus University, which, at the request of the Government, is looking for people who speak various Asian and African languages and could communicate with the immigrants. Many of these languages are not taught in Lithuania. At best we have several legal studies from these countries, who have learned some English or, in rare cases, some Lithuanian. Those students, who have arrived here legally, say that our government is not considering one solution – some migrants could be legalized. That is, given a visa. Of course, they should be open to dialogue and not hide their faces. Maybe those who have been studying in Belarus before could continue their studies with us? They have already learned some Russian, which, in a sense is an advantage.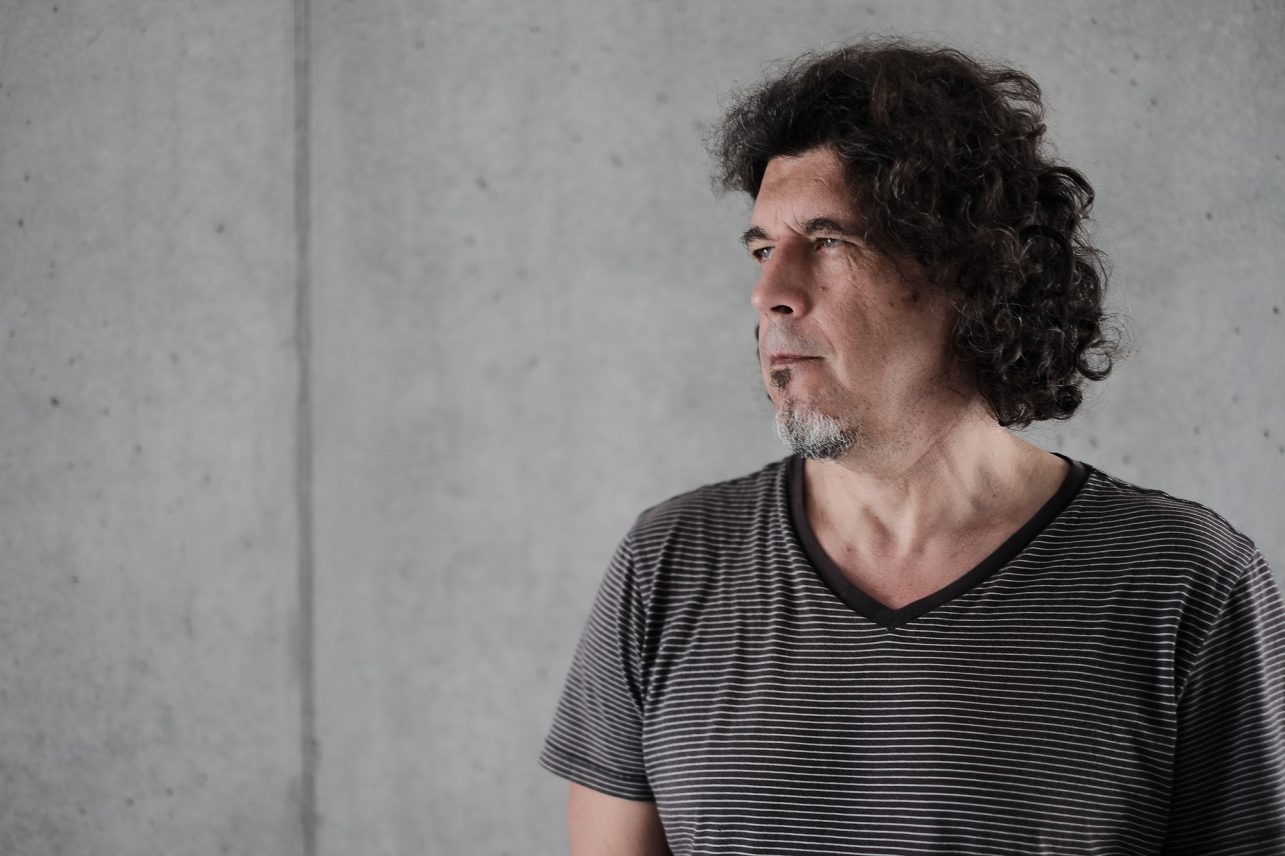 In general, many Lithuanians imagine that even in the conditions of globalization we will live in our village, and nothing will touch us. False. If it weren't for Lukashenka's plan, people would come differently. It happens that students from Nigeria or other countries enter Lithuanian higher education institutions, study for a year or two and disappear. Perhaps to Germany. This is a normal movement of the masses around the world, and the fact that we are holding them here in Lithuania is creating a big problem. And yet, we cannot just let them go either, so the question is how to legalize them. However, public opinion and the attitudes of refugees, their behaviour so far only fuels the fire of mutual hatred. If we do not involve them in the civilized process, we will not find a way to cooperate, and our refugee centres will be hit by a serious wave of riots, hunger strikes, and violence. No intimidation will help – we need to talk and offer a plan with many possibilities: some will go to Europe, some will stay in Lithuania, others will go back to their countries and yet others to jail. Therefore, we should learn to come to an agreement with them and work together.
In Lithuania, politicians usually consider how to send them back. As the experience of the EU shows, we will be able to send back 500 or 1000 of these people, who will soon multiply to four, forty or even more thousand, and the rest will remain here, and we will have to figure out what to do with them. One refugee has already given birth to a child, and he has acquired Lithuanian citizenship accordingly. The mother can already legally apply for a residence permit in Lithuania. As we can see, there are many seriously ill children and the Red Cross will certainly not leave them without any care – I have spoken to the organization, and they will certainly cause a huge scandal if those children are not provided any help. There are more expectant mothers. It is problematic – at least according to the surveys of the newcomers – that the competencies of these people are not suitable for our labour market. But can we trust these formal surveys or are they hiding when and what they have learned? Among them are school-age children, teenagers. Where and what in Lithuania could they learn in their language? And how will parents, mostly Iraqis, and their community will fight for their children's rights? We have to negotiate, as difficult as it may be, before some radical protests emerge, for example, in case of the death of an adult or a child.
In order to get rid of the "enemy", we need to tell real stories.
The ability to communicate with them is a matter of Lithuanian culture. Lithuanian culture has lived for a long time either under conditions of resistance – resisting anyone, who would denationalize us (even our own emigrants to England or elsewhere) by bringing some specific novelties – which was not inclined to adapt and accept other cultures. Anyone who comes from Syria or Iraq is either Lithuanianized and can start a business here or has no chance. This time the challenge will be far greater, as folk wisdom says, when it rains, it pours. We will not be the only ones to change the Iraqis, thousands of them will affect our communities and it would be better for everyone if that would happen out of mutual understanding, concession and free agreement rather than hatred. Although detained, they are all free and proud people in their souls and communities.
What is the worse than can happen?
It only takes one major incident, and our political environment will change beyond recognition, even if for a short period of time. I do not mean the peaceful riots that they have caused so far, but a situation, where at least one Lithuanian citizen dies at the hands of a refugee, or someone is taken hostage. Then it will be difficult to stop Lithuania's turn to the extreme right. Who has an interest in that? First of all, Russia. Of course, this country is by no means a supporter of our nationalists. Our nationalists are anti-Kremlin, determined to fight for Lithuania's independence and against Russia. So, its goal is to destabilize the environment. And it doesn't matter which political force will do so, left or right. Corruption scandals work well too. The greater the democracy, the more ways the neighbouring totalitarian regime finds to destabilize the environment. Democracy is powerful because it respects its freedoms, not because it is diverse.  There is already a great diversity of democratic forces in our country, but there is no common understanding of the value of diversity, the realization that this is the greatest achievement and value of our country. With each hundred newly arrived migrants, the chances of major incidents, riots, escapes, resistance, bombings, killings, and thefts increase dramatically. It might happen out of a misunderstanding: people will run through the yards, dogs will be released, they will attack the refugees, there will be incidents… It would be very difficult to bring the political situation back to normal after that.
If my child had a heart defect and I lived in such a land, I would run away.
Some liberal politicians are changing the tone, and that tone is becoming more radical. Is it sincere rhetoric of a person worried about their country, settlement, and security of local communities, or this is how political points are accumulated?
Political points, of course. It is no coincidence that I mentioned refugee families, children, people with disabilities, mothers, and that they come from different countries, and cannot communicate with each other; that there are deceived students. Nationalists do not want to see the faces of these people. For them, it is one mass, one army, enemies, evil and no concreteness. The liberal left-wing movement, the rhetoric of which can be simply called humane, says, that we must first start with the name, face, biography, family, medical history, the fact that the person sold their last refrigerator, gave all their money to the smuggler, travelled to Lithuania through Belarus imagining that it's the West but in fact, it is their catastrophe. But they have nowhere to return. They say that there is no returning to Iraq. That world has collapsed. It is difficult to say when it will recover.
I have asked myself and others many times: what would you do in such circumstances? If my child had a heart defect and I lived in such a land, I would run away. I would find my way through Lithuania and Latvia; I would do the same in their position. And what if they stopped me in some village and I could not get help from my children? I would run away from that village. So, we need to try to understand them and find civilized solutions that would fit everyone. Not one solution – there are a lot of possibilities. They didn't flee to Lithuania, they fled to the European Union. So this issue needs to be addressed step-by-step, while consulting the ES. The Lithuanian government has approached Lithuanian universities to find translators, and all Lithuanian universities have this in mind. There is a great shortage of translators and more will be needed in the future. Most current translators are not Lithuanian. So, it is not only thanks to Lithuanians that we are solving the refugee issue. If we didn't have students from Cameroon, Syria, Nigeria, Pakistan or elsewhere, we would not be able to communicate, and the situation would be even worse.
Human examples are important. Good relationship with your neighbours and close acquaintance with foreigners legally residing in Lithuania strengthens empathy. But how to talk to those who see only black or white and who don't know good practices?
It is also a matter of the media. In order to get rid of the "enemy", we need to tell real stories – let's show their faces, not the fake ones, the real ones. Maybe some of them need psychologists or religious help, not police, not soldiers. This is how we will gradually begin to understand them. A good story written by a journalist about a person from Syria can do a lot. In this way, Lithuanians will begin to understand why they need help.
Returning to the flow of people organized by Belarus, it should be noted that migrants already understand that scammers are trying to trick them, so they reach Minsk themselves, without the help of travel agencies. They organize trips to Lithuania by themselves confusing Lithuania with Latvia… They try to implement it as cheaply as possible. If direct flights from Baghdad to Minsk will seize, they will find another route. As I said, when it rains, it pours.
Let's go back to Kaunas. I was very frightened by the initial negative public reaction to the Kaunas Pride march and the discussion about LGBTQ + organized by Kaunas 2022, which finally took place and didn't resonate. Why do we want to push everything that we find unusual to the margins?
In terms of the creative industries, textbooks highlight three types of tolerance: for the bohemians or artists, then racial (migrants in this case) and sexual tolerance (LGBTQ+ issues) Without these three components, art and culture develop very poorly.
I have friends in Croatia, Austria, who, a couple of years ago, in cooperation with Kaunas galleries, tried to organize exhibitions and were very surprised that they were censored in Kaunas like they haven't been anywhere else in Europe. Censorship is about religious attitudes and attitudes towards what is called pornography. Consequently, Kaunas galleries are afraid to show the images that can be shown in Serbia, Croatia, Hungary. Why are they afraid? Because it is the general opinion of the visitors and the curators or gallery managers, who themselves perhaps do not fear such art, simply don't want to get into a conflict with their visitors. They usually say to artists: maybe you shouldn't hang this picture, and that is censorship. Perhaps we can connect this fear of otherness with refugees too: a different religion, a different sense of the world, uninvited – according to our Lithuanian customs unloved and even hated. However, we are the European Union, completely, and we must think differently, otherwise – why did we join?
This is a policy of exclusion. If you want to organize a more interesting exhibition in Kaunas, look for a place somewhere in the hangars where others don't go. If you are a member of the LGBTQ+ community, then march somewhere in the outskirts of Kaunas, we are not against it. This means that central public spaces are usurped. And by controlling the main public centres, you ensure greater voter support, and society itself remains stagnant and reluctant to change. When changes begin, they are accepted very painfully. This issue, of course, is more pertinent to Kaunas rather than to Vilnius because the dynamics of the population in Vilnius is quite different. What artists can show at Contemporary Art Centre in Vilnius or MO Museum cannot always be exhibited in the main galleries of Kaunas. In the margins – of course.
A time like this summer must be of professional interest to you, right?
Yes, civil conflicts are really interesting to me, I think conflict is a good thing because it shows the symptoms of society. It would be much worse if there were no discussions about LGBT in Kaunas and everyone quietly closed this topic without any conflict. But I appreciate the discussions. I also see positivity in the influx of refugees. We will finally feel like we are in the European Union because without the help of the countries of the Union we would not be able to stop Putin, Lukashenka or international traffickers of illegal migrants. And if we are asking European Union for help, let's be European and respect the rights of minorities.
The more we talk it out during conflicts, the more alternatives, and positions we form and the more difficult it is for hostile countries to destroy democracy. We get used to being democratic, we can value diversity and freedom, and when someone comes out with an extremely destructive opinion, it can do little because we are used to all sorts of attitudes.