Gytis Padegimas, a director and theater teacher, who grew up at the intersection of Laisvės Avenue and E. Ožeškienės streets, from an early age loved to observe the bus stop bellow his windows and the constantly changing passengers there.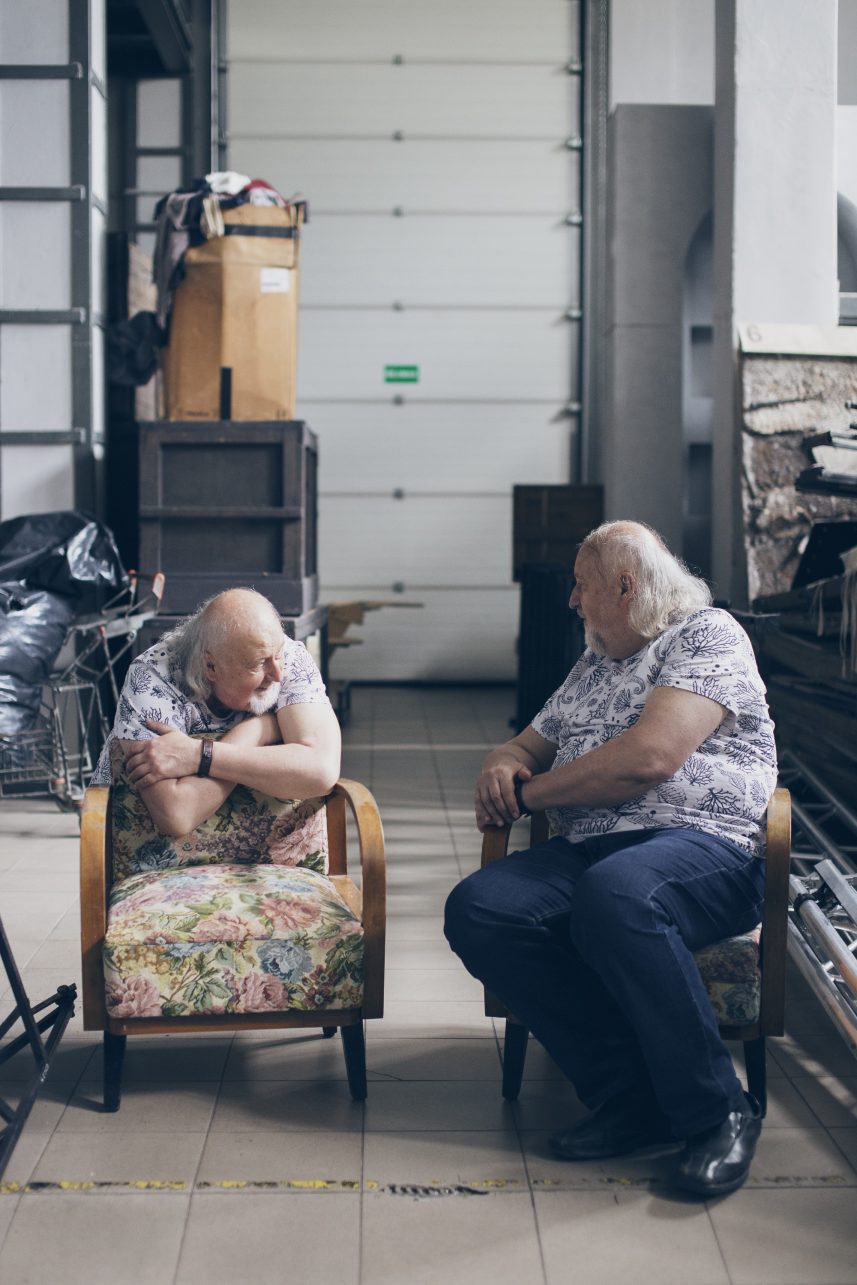 "Many people I once saw wandering below my windows, are still stuck in my head," Gytis Padegimas said. We discussed these memories with the director in Retro Cafe located in the very heart of the city, on Laisvės Avenue, right next to the St. Michael the Archangel's Church.
Did it really happen? God knows. But it is interesting to imagine.
Since his early childhood, Gytis has loved to play theater at home, which required dolls, so one of his favorite Kaunas characters was the doll doctor. "He was a small guy with a hat, and you would see him slowly walking around Laisvės Avenue. In one hand he had a little stick and in the other a net bag where you could always see dolls, their heads and limbs. It was interesting to observe him. it is a pity that this mysterious doll doctor, who seemed to have appeared out of nowhere, eventually disappeared and I haven't heard anything about him since."
Another character who, as if in secret, wandered the streets of Kaunas was a music teacher, whom the director saw only in his own home during lessons. "He was a mysterious but also a very interesting teacher. People said that before the war, he played with Danielus Dolskis at the Palace of Versailles. Did it really happen? God knows. But it is interesting to imagine. The teacher would come to my house always dressed in a long leather coat, carrying an old, scuffed briefcase from which he would pull out a pencil with an iron tip during the lessons. It was his conductor's baton. I haven't seen anything like it anywhere else," G. Padegimas recalled.
The memories of the theatre teacher also contain some more frightening, mystical characters. One of them being a very tall woman (who became a sort of legend of Kaunas) who wore a black bandage on her nose. Back then, people were joking and saying that the Soviet reality was too smelly for her. "She lived somewhere nearby, although no one knew the exact location. We occasionally thought that she could be based somewhere between Maironis and Ožeškienės streets. True, the rumors about the life of this woman in Kaunas were many and varied. Some said that she was raped by the Germans during the war and as a result lost her mind. Others thought that she was a German herself and stayed here because she didn't manage to leave," the director shared his thoughts.
It is also interesting that Lithuanian Žinija Society was located near the National Kaunas Drama Theater, where various lectures were given to townspeople. You could find a schedule put on windows, so that the visitors would know what lectures will be given. One early morning, while walking on Maironis Street to school, Gytis saw the mysterious woman looking at the window. "I was very curious to learn what she saw there, so I didn't miss the opportunity to pass by it and look. In the window, I saw a poster that said, A lecture on what happiness is. Confused, I walked away. What surprised me, was that after several hours, when I was returning home, the woman still stood there staring at the same note as if hypnotized."
I would like to have an active discussion about nationality, Lithuanianness in art, and modernism.
The respondent also remembers another woman, who spent her days next to SEB ATM on Laisvės Avenue. She watched people who were taking out money there and then would approach them and ask for a few euros. "Yes, that woman always asked for money, but she looked like a very pleasant member of intelligentsia. It even seemed strange to give her money. I kept joking that I pay for my use of the ATM," Gytis laughed. It is a pity, but the director no longer meets this woman or many other interesting people who used to wander the streets of Kaunas. One character was especially missing – a cultured and always well-groomed man who was walking in a suit and with a briefcase in his hand. "Until quite recently, every day he walked back and forth Laisvės Avenue, as if going to work. People say that he once was a psychiatrist. I also got to talk to him. He appeared to be a true intellectual interested in politics, he followed what was going on around him. He would see me on the street and call me by my name. Maybe someone of the readers knows where this interesting person has gone?"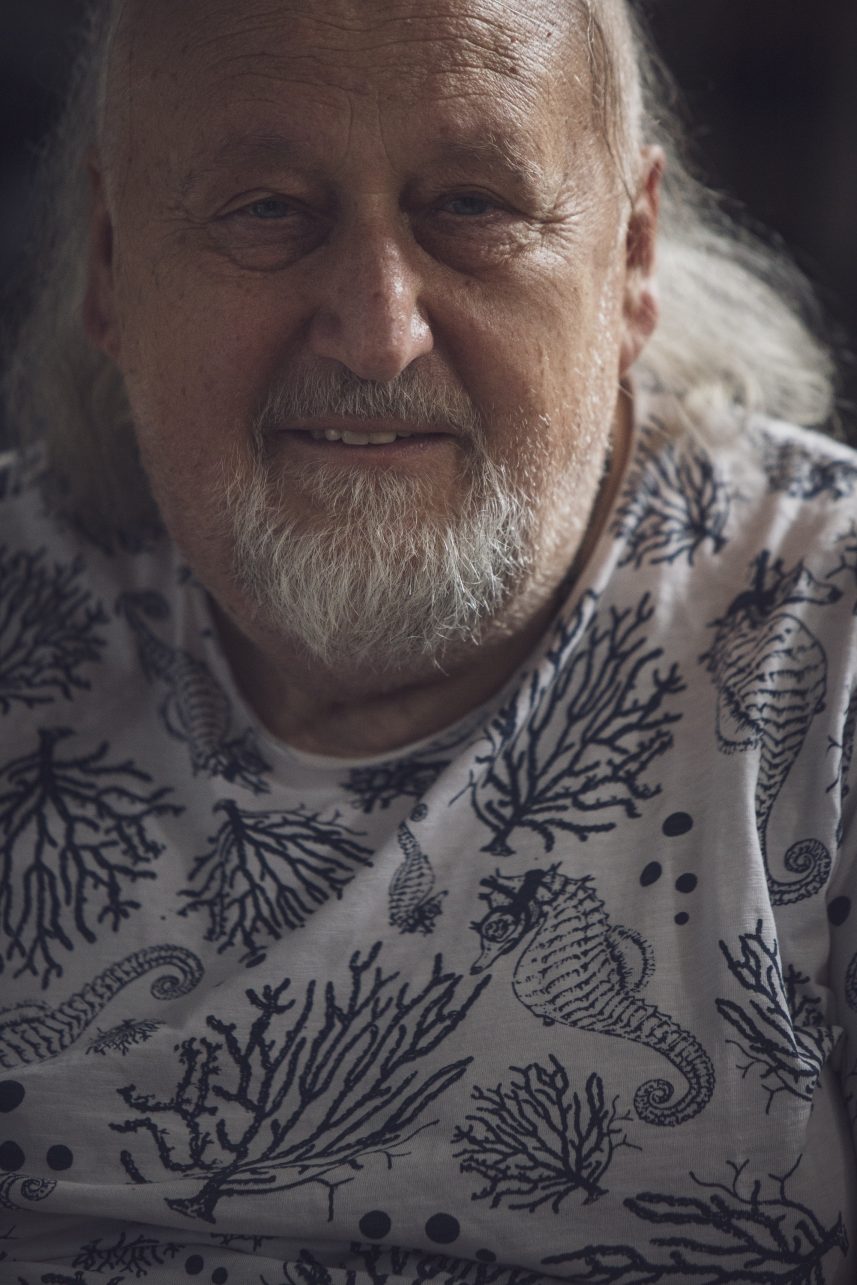 Today, the characters that Gydis Padegimas constantly meets on Laisvės Avenue, and who brighten up his day, are a grandmother, who sells flowers near the fountain and Jeronimas Brazaitis. The director managed to become friends with the flower saleswoman, they have been chatting about life and current events for many years. And Jeronimas is a translator, who translated James Joyce's Ulysses into Lithuanian. You can also meet him walking the streets on a regular Monday evening, "Look around, this man in a white raincoat looks like a character from another time," Gytis added.
I couldn't wait to ask whether those characters seen every day at the intersection of Laisvės Avenue and Elzė Ožeškienė Street are reflected in the director's work. He replied with a smile, "Of course." And even found an unexpected parallel. Gytis is interested in the Swedish classic August Strindberg; once wrote an article about him and staged many of his plays. "While studying in the library, I found the playwright's writings that were banned during the Soviet era. He wrote that he knew an old woman, who was like his lucky charm, and he would always give her a coin. I also had such a woman, who brought me luck when I gave her a coin. What a wonderful repetition," the director recalled.
The prototypes of the director's plays are people he himself did not see. For example, it was the director's father, who told him many interesting facts about Kazys Grinius for the play Alksniškės. The father, by the way, studied with professor Vladas Lašas, who built Kaunas Clinics and the medical Institute. It turns out that the professor's closest friend was Kazys Grinius – they even built a house together. Vladas Lašas occasionally shared these nostalgic memories of friendship with Gytis' father.
"Poet Tomas Venclova has written, "We saw each other through the words of others," When creating, I always have these words in mind, it helps to put together a variety of scenarios in my mind. For example, I clearly saw an image of Grinius marching without protection on Laisvės Avenue, because he is in a hurry to work in the Historical Presidency of the Republic of Lithuania," said the director. There are also many interesting houses and old trees in Kaunas. Watching them you can imagine that the places themselves are telling a story. According to Gytis, it is important not to turn away from literature, in it you can find all the relevant things that eventually connect with each other and inspire creativity.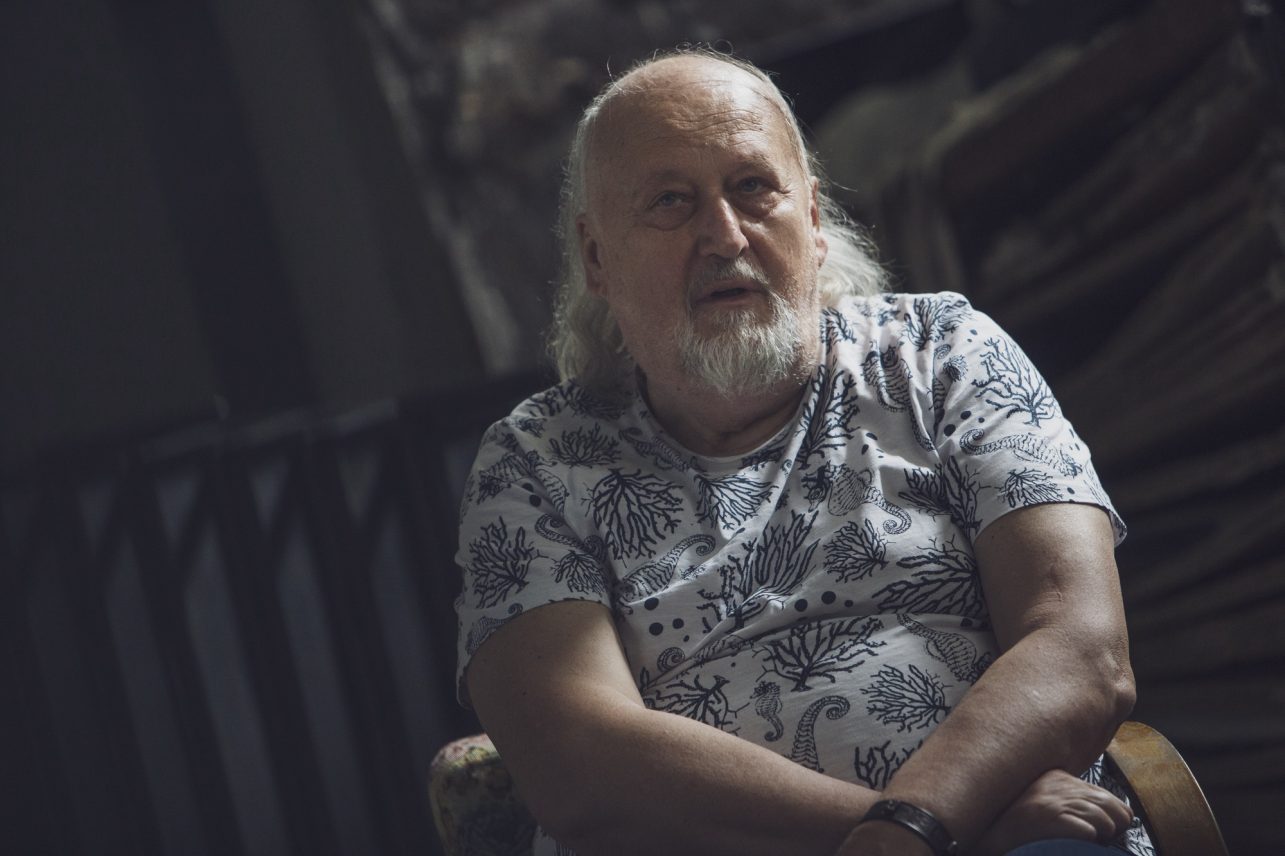 In the latest play directed by G. Padegimas – Pirmeiviai (En. Forerunners) – you can meet Maironis, Minister of Education Kazis Bizauskas, Kipras Petrauskas and other artists. In order to write at least short scenes with remarks, the director had to read many texts that contain recollections about these people. "Yes, I haven't met them, but I can imagine each and every one of them. We often feel like we are the most progressive, have the most knowledge and know how to do things, but we must admit that this is not always true. Occasionally, looking back, I see that people with far worse conditions were even more educated, understood life, and were the best professionals in their fields. Without these people, neither us or our beloved Kaunas would be here," the respondent said.
Gytis would very much like to someday stage a play that would present Galaunė and Petrauskas families. He would talk about Paulius Galaunė, who collected folklore and founded the M. K. Čiurlionis National Museum of Art, his wife Adelė Galaunienė, who sang in the first Lithuanian staging ofTraviata. He would like the actors to invite each other to their homes, drink tea, for example, Kipras Petrauskas with his wife Elena Žalinkevičaitė-Petrauskienė would visit Galaunė's family. I would like to have an active discussion about nationality, Lithuanianness in art, and modernism. I want there to be a dialogue between the past and the present. Of course, we are working hard and growing. Personally, I am an ambassador of Kaunas – European Capital of Culture 2022 and I am very happy about that. We have grown, but we cannot lose what we have had up until now. Think of Ąžuolynas Park, the largest and most unique city park in Europe. We have to protect such urban treasure," G. Padegimas emphasized.
Every such memory is unexpected and insanely interesting, and humans are walking secrets that are engraved in people's memories and create an urban landscape. According to the director, the characters from real life rarely appear on the stage, but we do talk about them, always mentioning them, knowing that they are somewhere. Such people – the doll doctor or the woman selling flowers near the fountain – are not celebrities described in books, but as long as we will continue talking about them, they will be right there with us.