'I have learned that it's so important to be connected. It's vitally important to be connected and to not take connection for granted,' says Althea Thauberger, a Canadian artist currently working on a piece for Kaunas Biennial. She is answering a question about the past 1,5 years that have changed our perception of private spaces, relationships and connections, but, in fact, we're meeting to reflect on a much longer history of both Kaunas and Canada.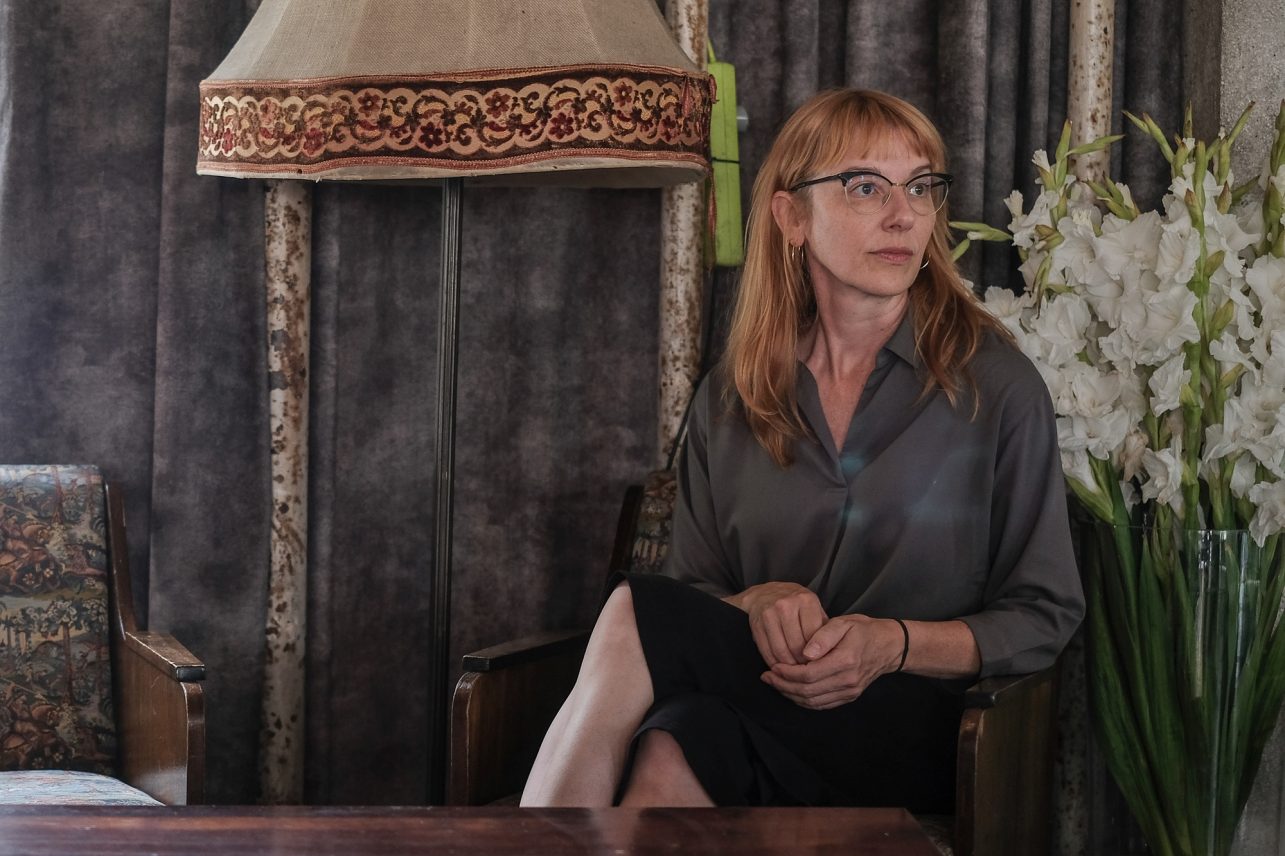 How has Kaunas been treating you?
It has been wonderful being here. I didn't really know what to expect before I arrived, what kind of city it would be. What you can find on Wikipedia is different from what you find in real life. I found it to be a wonderful place to get to know, relatively easy to get around despite all the construction that's happening. I found my way around, and it's small enough to find what I need fairly easily. I thought that was also nice. I found the people to be just very warm, very welcoming, and very peaceful.
I have read your work is often a progress of interacting with a community, and sometimes it's a film, but in some cases, a film is just a tool for future reflections. How did you start doing that?
Well, actually, I started working in photography. That was my first medium. My interest very early on was more around social documentary work. As I began to move into film, it necessitates working collaboratively with a group of people. The way I started to work also involved the kind of longer-term negotiation with the work subjects. Then I began to realize that the process of making a film can actually be a process that invokes both a social and political process itself and that the film can be one of the results of that process, but other things can happen throughout the production as well.
You are from Canada, which we see from here as a very liberal and prosperous country, but are these social issues similar to what you found, for example, in Eastern Europe or here in Kaunas?
Well, I think in some ways, there are social issues that many places have in common. I would say, in general, I'm pretty interested in matters of class, on labour issues, and in the potentialities of a creative process involving working together as a way to work out perhaps differences that might be more entrenched in other spaces. When you're working in a creative process, you have to be a little bit open-minded, you have to be a little bit experimental, and therefore you tend to get out of your more ingrained ways of working and thinking.
I find this very valuable in working with people from different backgrounds and sometimes political perspectives. In terms of the differences between Canada and Kaunas or Eastern Europe, there are significant differences. Canada is a colonial country. I'm sure you know about some of what is very much coming into greater visibility, which has always existed in Canada, which is that Canada was founded on a great deal of brutality. That's a very real and very vivid issue in Canada right now, and I think one that many of us settlers really can't ignore.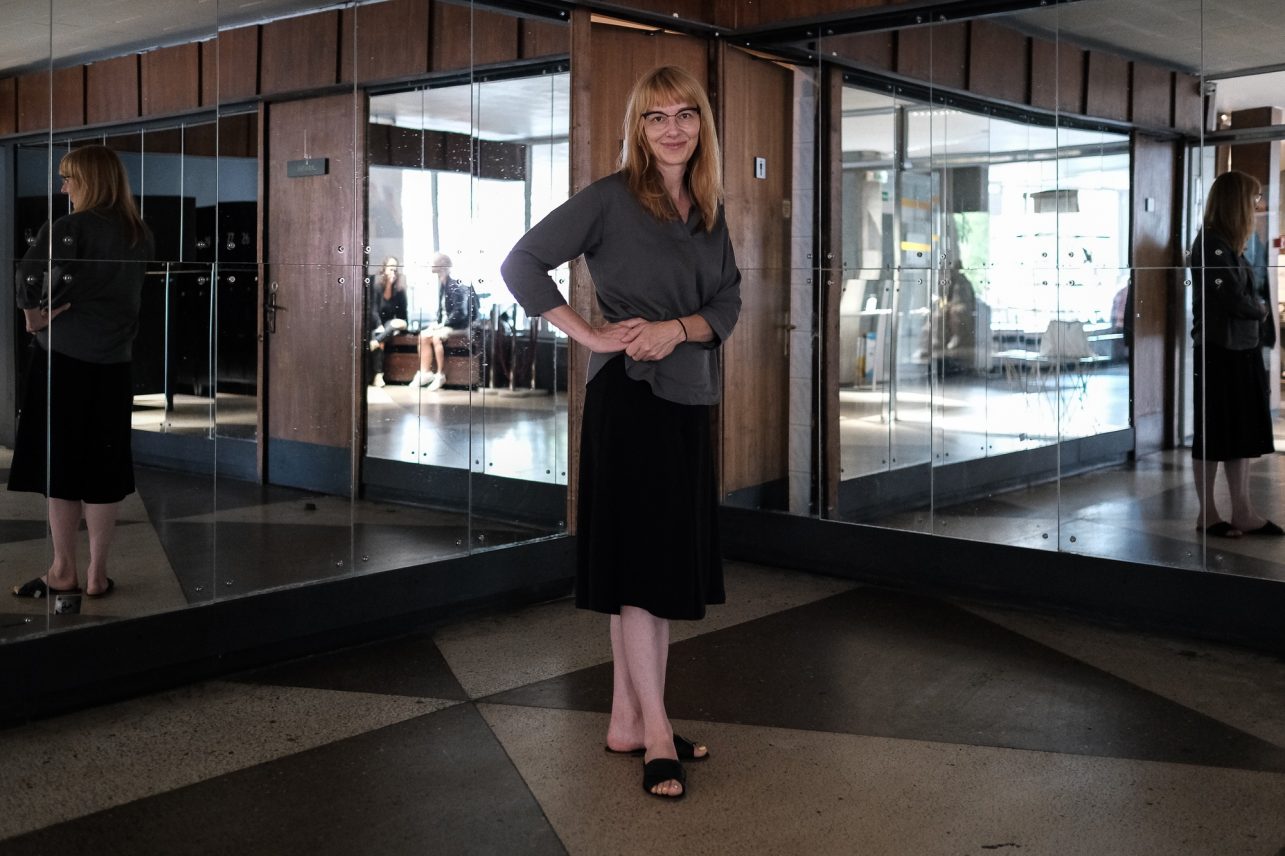 Are you interested in your own background?
I'm perhaps fortunate because I am somewhat aware of the stories of my ancestors coming to Canada. On my father's side, my ancestry is German, but from a particular region of Alsace in Southern Germany, sort of between what is now the Swiss, French, and German border. They were farmers, and they left the region in the early 19th century to immigrate to what is now Ukraine in the Odesa region. They lived there, settled there for approximately 100 years and established villages and farms. Then, they left to resettle in Canada. One of the things around my own ancestry that I become pretty interested in exploring is the degree to which my ancestors were already settlers, already had a community, memory, and history of being settlers before they then became settlers in Canada, and what the consequences of that history were in terms of how they landed in the colonial environment of Canada.
Were you aware of this since you were a little child?
Well, I will say that these histories aren't really taught in schools in Canada. First Nations people, indigenous people in Canada, have been speaking about these truths for generations, but settler Canadians, especially white settler Canadians haven't been listening. These truths and these histories have been obscured and not taught in the mainstream Canadian education system.
While I have been aware of the stories of settlers, which are promoted and celebrated in Canada, many of the truths and stories of indigenous nations and indigenous communities who have lived in those lands since time immemorial for millennia have been obscured and not told. It's the reality of Canada now. I hope things are starting to change in some way.
Does your art help that change?
I hope so. I hope that the work I do in some small way can help us think together as we enact the work together. In the last few years, I was privileged to collaborate with a friend and colleague and indigenous artist, Marianne Nicolson, over a reasonably long-term project in her community, which is the Dzawada̱'enux̱w First Nation, who have lived since time immemorial on what is now the Northwest Coast of British Columbia.
With Marianne's guidance, we worked on a community-based project in her village that really was about basing a kind of settler indigenous collaboration around historical testimonies given by her ancestors, what it means to give testimony, and what that could mean in also a contemporary artwork.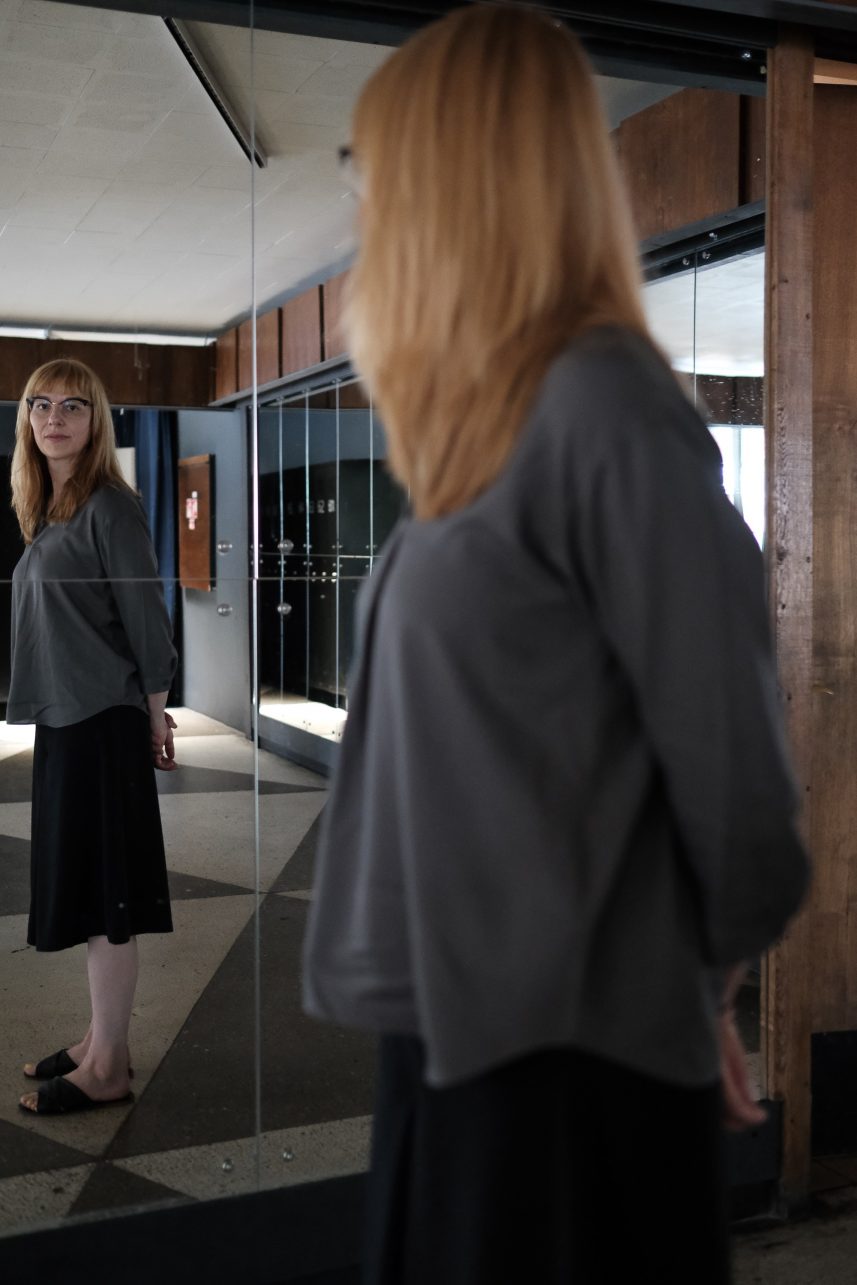 What about Sitkūnai? How did you decide to work in this place?
Again, I was doing my internet research after I was invited to participate in the Kaunas Biennial by the curator, Josée Drouin-Brisebois, a Canadian curator working in the Biennial. I came to this excellent resource that was published for the Kaunas 2022 Modernism for the Future program. It's a database and an archive of digital photographs of important architectural sites in and around Kaunas, especially interwar architectural sites.
It was just so wonderful to look at all of these photographs and all these incredible examples of the architecture of that period. I saw old pictures of the radio station. It doesn't look like that anymore, but it was still evident that it was a very remarkable site and architecturally, culturally, and politically significant.
Given that I have worked with places and sites that are in a state of transformation, say, and with the communities associated with those sites, I thought maybe this could be something to explore. It was actually Saulenė Žardalevičiūtė, who is the project manager of the project I'm working on, who visited the village and did an interview with Jadvyga Steponavičienė. I then discovered the community members historically all worked at the radio station.
That seemed to me to be such an extraordinary reality that the community all really shared, not only the history and memory of living together but also of working together very closely on this very, very fascinating industry, which was the Short Wave Station that broadcast far across the world from a very small village that was isolated and in which the residents all knew each other very intimately. This very extraordinary scale of this close-knit intimate, remote community was facilitating a global telecommunications network.
I was fascinated by these two very different registers, both in terms of technology and politics.
Did you have a concept of what you want to do there?
The first idea was to make a radio play, and maybe it was a bit obvious to do that. The project has shifted since then. Often, the ideas you have in the beginning are a place to start and begin working. As we started talking to the residents, I think we all quickly realized that the kinds of memories they feel they want to share and feel are most important are interpersonal ones.
It was just also such a privilege to be able to learn from those memories that they were sharing and learn more about how they, in some ways, under challenging circumstances, and in other ways, in a relatively, for the time, privileged circumstance, which they all recognize given that they were supported by the state to fulfil the jobs that they had. In these circumstances, the personal stories really reflect, I would say, the broader political narrative that they operated within.
Given that the stories are personal, say a bit more personal and anecdotal, it shifted somewhat. We recorded interviews with nine residents, who are former employees of the station. Based on those interviews, we established a collaboration with Antanas Jasenka to create an experimental audio composition that incorporates parts of these interviews, anecdotes, testimonies, electronic music components, and some field recordings from the area.
We're working on an audio composition. That's not precisely a radio play, but I hope one day could be broadcast. I think it will be an outstanding experimental music work that somehow bridges documentary and musical composition. We're making a video to accompany that work, and the video will show the community members in the town and on the site of the former station.
Your work will be part of the main exhibition of the Biennial in the Basketball House. What are your thoughts about the space?
Given that it's going to be a place with a lot of different work, I'm trusting the curators to find the best installation plan for the work. Ultimately given that the work, I hope, can be modified for different kinds of exhibition possibilities in the future. Like perhaps it could be broadcast as a radio piece, or maybe it could turn into a video installation, or perhaps it could also be showing on a device in the future in different kinds of ways and using different types of technologies. We'll see how it gets installed in the basketball museum, but I do think that it is an exciting challenge to work with a non-contemporary art or non-art display space and think about how the space itself reflects the work.
How do you interpret the theme of the Kaunas Biennial, 'Once upon another time'?
I find it fascinating and actually very important, and in a way urgent, to think about temporalities that are entangled, if you could think of it that way, so thinking about how histories are never entirely in the past. I think that's very much the case with this project, and how thinking about the future, ultimately, I think it's essential to think about the weaving of different ideas of time and ideas of the story in thinking about the future.
The project is very much about community memory. Still, I think that the question about the futurity of the site and the futurity of the community is very much on everyone's mind as well, so it's also there.